The Best Things to Do in Wanaka New Zealand
Things to do in Wanaka New Zealand
updated June 2023
One of my favourite places in New Zealand, Wanaka is an awesome lakeside holiday destination that is incredible all year around.  Wanaka in Winter and Wanaka in Summer are both amazing, and vastly different, so it's a destination that you can keep coming back to, time and time again.
I love it because the snowy mountains and lake views are just my jam, but my kids love it too! They can ski and snow tube in winter, do an awesome hike, the dinosaur playground is always a winner and there is one chocolate shop we must frequent no matter the weather.
In this article we will highlight some of the best places to stay in Wanaka, no matter your budget, some awesome things to do in Wanaka in winter, as well as summer and make sure you have a Wanaka highlights list that you absolutely must tick off when you visit.
* Please note this article may contain affiliate links.  These do not cost you any extra, but any commission does go to supporting this website.  Thanks so much for your support.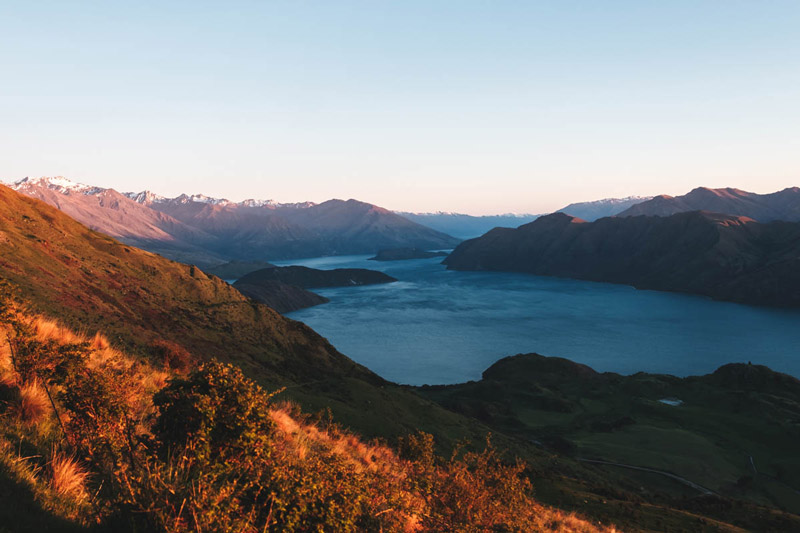 Table of Contents
Wanaka Accommodation
There is a huge range of Wanaka Accommodation from hostels and camping grounds, to hotels and airbnbs and luxury accommodations.  We have stayed at a lot of different places, so let me give you the low down of a few of our favourite spots.
Or if you are visiting Wanaka from Queenstown, check out these great Queenstown accommodation options
Luxury Accommodation, Wanaka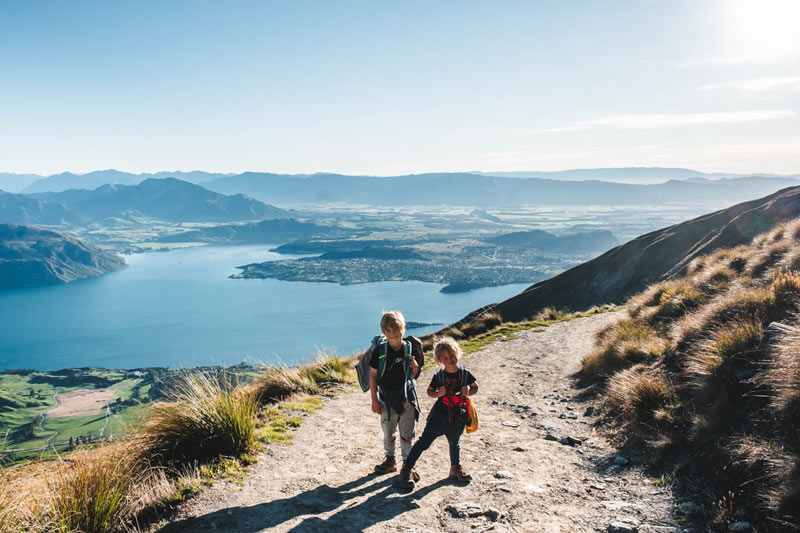 Lakeside Apartments Wanaka
The Lakeside Apartments have incredible views of Lake Wanaka and are still only a few minutes walk to the bars and restaurants in the town.  They have 1,2,3 bedroom apartments as well as a Penthouse Apartment with a huge balcony overlooking the lake.
The complex has a swimming pool and hot tub, perfect for summer and winter Wanaka visits.
We love
Amazing Lake Wanaka Views

Proximity to Wanaka township

Full kitchen

Pool for the kids

Free Parking onsite
The Lookout Lodge Wanaka
This Wanaka holiday home has 7 bedrooms and sleeps up to 22 people so its perfect for a couple of families or groups of friends to go away.  Just 7km out of Wanaka it is quiet and peaceful.  With a large commercial kitchen, its great for small functions or to bring in a chef
This is one of the options we considered for a family gathering and really liked its functionality. Click here for the latest prices and availability at the Lookout Lodge Wanaka
———————-
Mid-range Accommodation
Bella Vista Wanaka
We have stayed at a range of Bella Vista Accommodations around New Zealand. One thing we really like is the layout of the family rooms.  They have their master bed in the main living area and the bedroom has single beds for the kids.  Often they are the other way around which means as parents, you are confined to the bedroom at 7pm bedtime.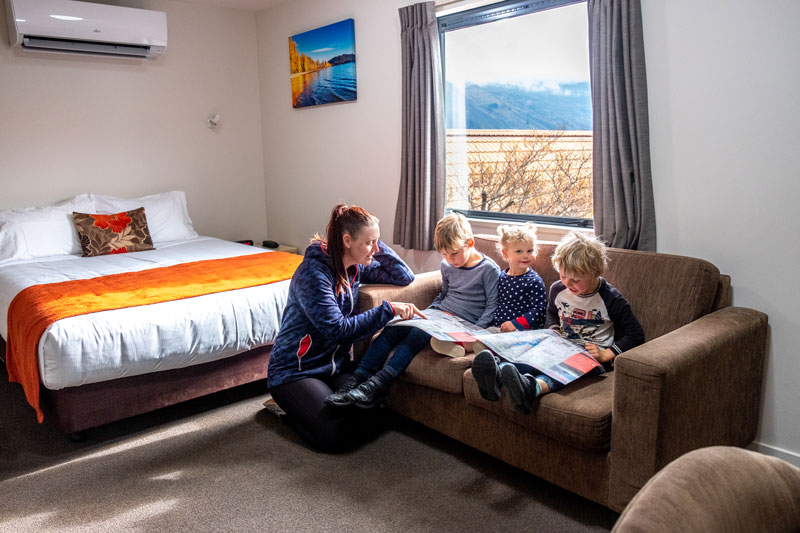 What we loved
Right in the Wanaka town centre so could walk everywhere

Could cook in the kitchenette which was great for tired days and getting the kids to bed early

Great layout
Other things to note:
It was super clean, tidy and functional, but was not luxurious or modern.  A classic functional motel style accommodation.
Budget Accommodation in Wanaka
Glendhu Bay Campground Wanaka
If you are camping, then this spot is just the best.  It is the only lakefront site and one of the best camping grounds in Wanaka.  You can even bring a boat and launch it next to the campsite, so it is ideal for the summer.  (Glendhu Bay is one of the most beautiful places to see in Wanaka, so even the drive out there is worth it)
They have nice large sites which are perfect for our enormous Zempire tent and I just loved the lakeviews.  They also have new modern cabin/motel rooms if you don't want to actually camp.  I had a sneak peak when they just opened and they looked lovely (no bathroom though) but could fit a whole family.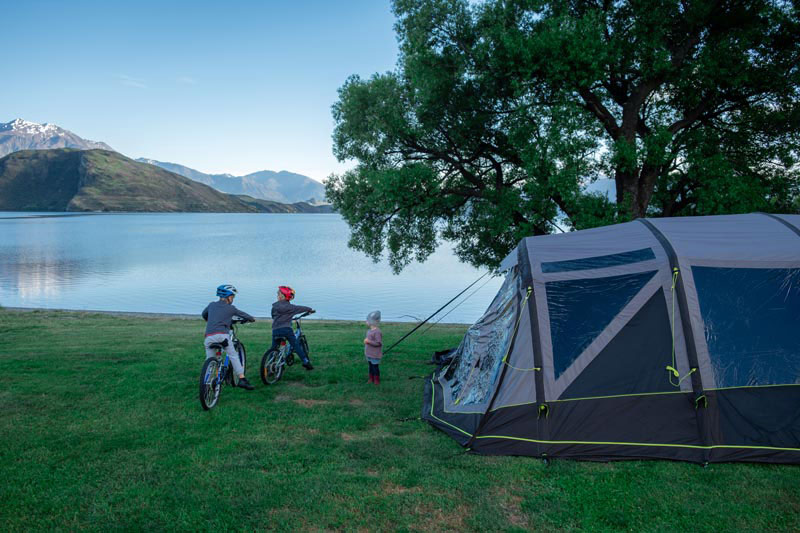 What we loved about camping in Wanaka
Lakeside views

Good kitchen facilities

Budget friendly accommodation
Things to note:
The campground is long and skinny so some sites are far from the kitchen facilities.  Basic toilets etc are spread out down the campsite though.

It's not the cheapest campground compared to other parts of the country, but Wanaka Accommodation is more expensive and with these views, you can't buy better.  We come back year after year

It is crazy busy during peak summer periods.  You will need to book far in advance over the Christmas and New Year period and it is usually packed!

15 minutes out of Wanaka itself.  You have to drive to get here.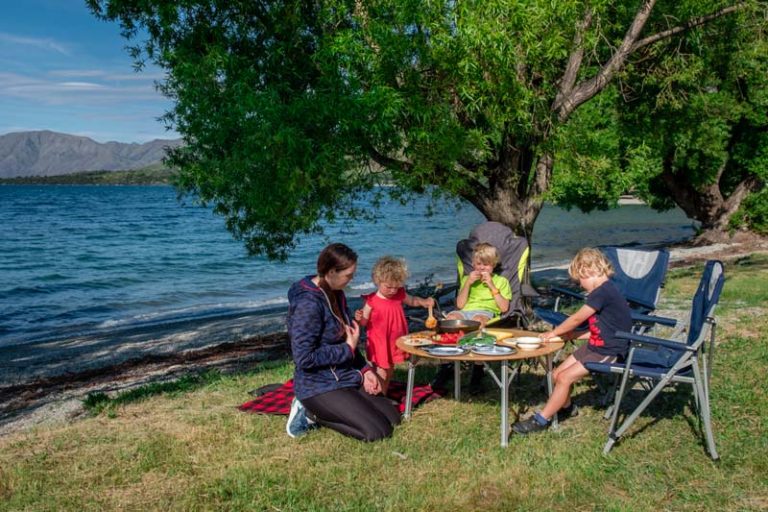 The Best Things to do in Wanaka in Winter
If you are visiting Wanaka in Winter, then the best thing to do is get amongst it and get to the snow.  Wanaka has some great options, whether you are a beginner skier or advanced snow bunny or have the kids, here's a brief summary of what you need to know. (Scroll down)
But if you are in Wanaka in Winter and don't want to head to the mountain, then what can you do?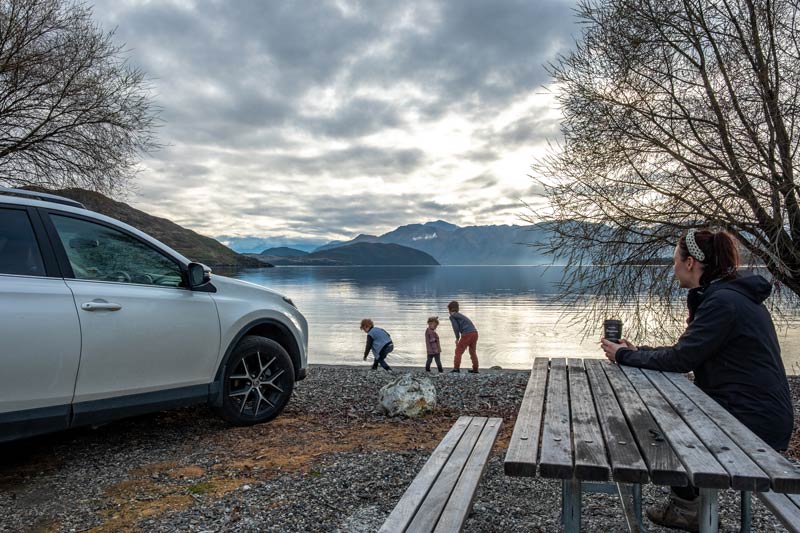 What to do in Wanaka if you don't ski
Take a helicopter or scenic flights to see the amazing views by air

Do a Wanaka walk (some hikes might be off the cards with snowy weather but you'll keep warm with some shorter options)

Have great apres-ski in Wanakas many cafes and restaurants.  Patagonia Chocolates is famous for their incredible hot chocolates, ladled from crockpots.  The lakeside is a great place to drink these.

Visit a winery or the Cardrona Distillery, or have a meal at the famous Cardrona Hotel

Keep the body moving and go mountain biking (scroll down for options)  Just don't forget gloves to keep your hands warm.

Explore an indoor attraction such as Puzzling World or the National Transport and Toy Museum

Try Snowshoeing at Snow Farm, Wanaka

Relax at the unique Cinema Paradiso Wanaka, with couches, recliners and even a car to view your movie (Wanaka quirky must do for sure)

Take a drive.  In the warmth of your car, the road trip from Wanaka to Makarora (1 hour) is stunning and you can visit a few waterfalls, just 5 minute walks closeby (Thunder Creek Falls and Fantail Falls)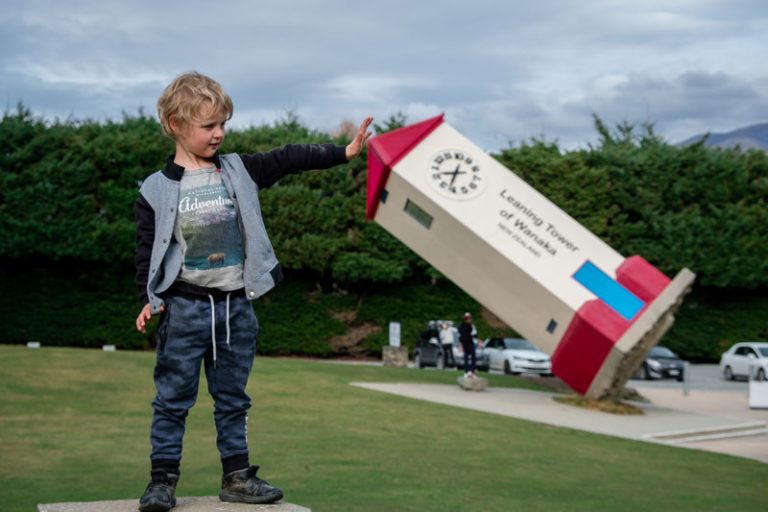 Skiing in Wanaka
There are three places to ski in Wanaka.  Treble Cone, Cardona and Snow Farm and they are all a bit different, so let me explain a bit about each of these spots in a nutshell. Skiing is an absolute Wanaka must do in winter.
If you're looking for snowboard or ski hire, Wanaka has a few options in the township such as SnoPro ski hire and delivery service, or you can hire skis and snowboard gear on the mountain.
Snow Farm (Cross Country Skiing and Snow Tubing)
Snow Farm is a cross country ski area.  It is very rare in New Zealand to be able to cross country ski, so if the adrenaline pumping downhill isn't quite for you, then consider cross country skiing.
You can ski on the trails for the day, or even ski out to a backcountry hut and stay overnight, making a real experience of it.  
If you have kids who just want to experience some snow play then this is an easy spot to get to and it doesn't cost a fortune either.  They have a small tubing area on a gentle slope that is perfect for under 5s.  Under 10's will enjoy it for a little while as well, but its pretty gentle so may be lost on the bigger kids.
How to get to Snow Farm:  Snow Farm is located in the Cardona area, just 40 minutes from Wanaka (about 15 minutes to the township of Cardona and another 25 minutes (or so) up the alpine ski road: Waiorau Nordic Road.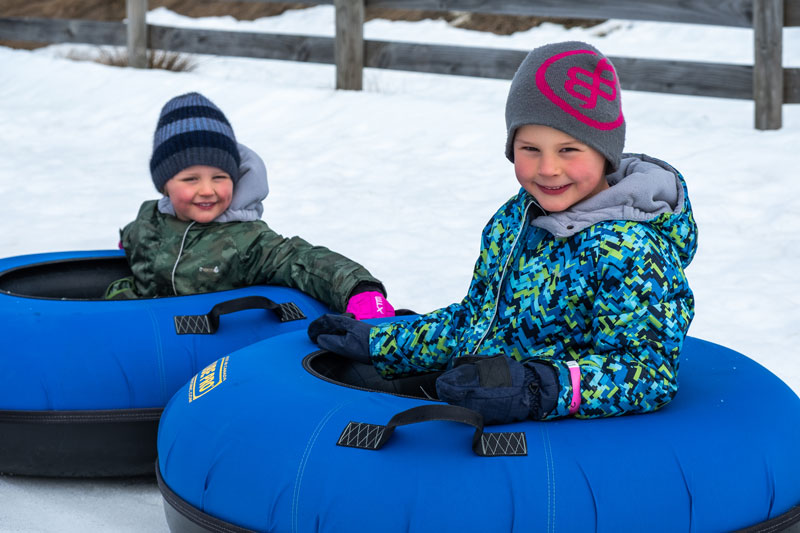 Cardrona Alpine Resort
Cardrona Alpine Resort is the Wanaka ski area with the most facilities, and is the most commercial of the lot.  It is a fully kitted ski resort with accommodation on site and they can look after kids from 3 months old in the Cardrona kindy.  
They have adaptive snow sports for those with disabilities, lessons for all ages and a terrain park for the tricksters among us.  It is a great all around resort for the whole family
How to get to Cardrona Alpine Resort:  It takes about 40 minutes to drive from Wanaka township.  If you do not wish to drive up in the snow, there are snow buses that can pick you up from Wanaka and take you to the ski resort
Treble Cone, Wanaka
Treble Cone is a club skifield, more suited for advanced and seasoned skiers. It is often quieter than the likes of Cardona or the Queenstown ski fields.  It has great off piste terrain with 45% advanced and 45% intermediate trails.
Snowboarders and skiers alike will love the views from here.  Some of the best in the Lakes District.  We haven't skied here before yet, but some of our friends who know a thing or two about snowsports rate it and love that it can be less crowded than Cardona.
Ski Fields near Wanaka
It's also not too far to venture over to Queenstown to ski.  It's about an hour from Wanaka to Queenstown so totally doable to visit the other nearby skifields of Coronet Peak and the Remarkables.  
Read more:  Skiing at the Remarkables with kids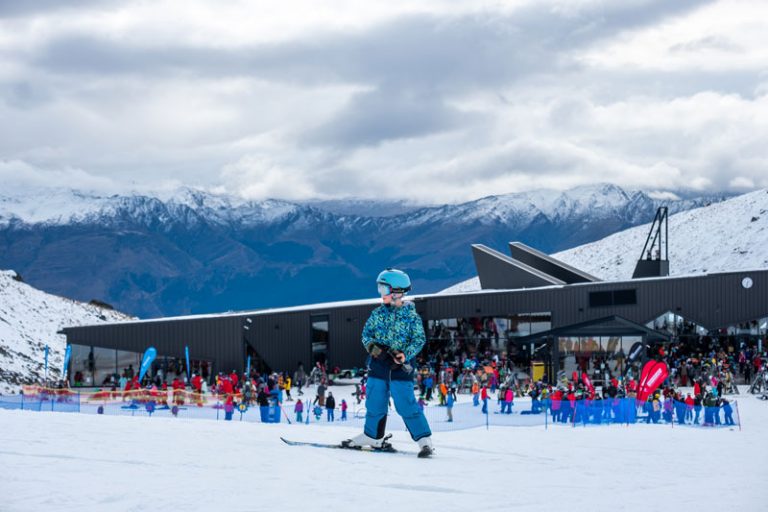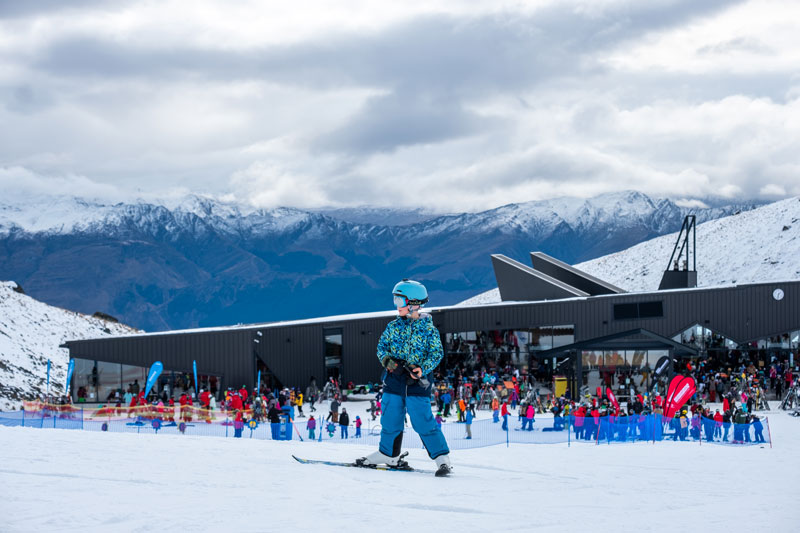 The Best Things to do in Wanaka in Summer (and all year around)
Start making that Wanaka things to do list right now.  You might even need to consider extending your stay already as Wanaka is an awesome place to base yourself for the Queenstown Lakes District.  There are some great all year around attractions, kids activities, mountain biking trails and lots of hikes and walks in Wanaka.  Scroll down to find out the best Wanaka activities for summer and pretty much all year around.
Things to do in Wanaka with Kids (and big kids)
If you have kids and are looking for some things to do, Wanaka has a great range.  Also check out some of the Wanaka Attractions further down as some as these also have great options for kids.

Wanaka Playgrounds
The Wanaka Dinosaur Playground is one of my kids favourite playgrounds, because…. It's got a huge dinosaur slide that they just love.  I also love it because of its lakeside location.  There's something about being near the water that just feels so relaxing for me (and the kids are busy playing)
It is a good sized playground with covered areas (great for babies and strollers) and has activities suitable for all ages.
There are also public toilets located just across the road from the carpark. 
Puzzling World Wanaka
Puzzling World is one of the most unique places to visit in Wanaka with Kids.  While it hasn't changed since we first visited over 10 years ago, the fun is still there.  There are three main parts to this Wanaka tourist attraction.  
Firstly the main entrance where you can choose numerous puzzles and play to your hearts content.  I like to leave this part until you need a bit of a rest.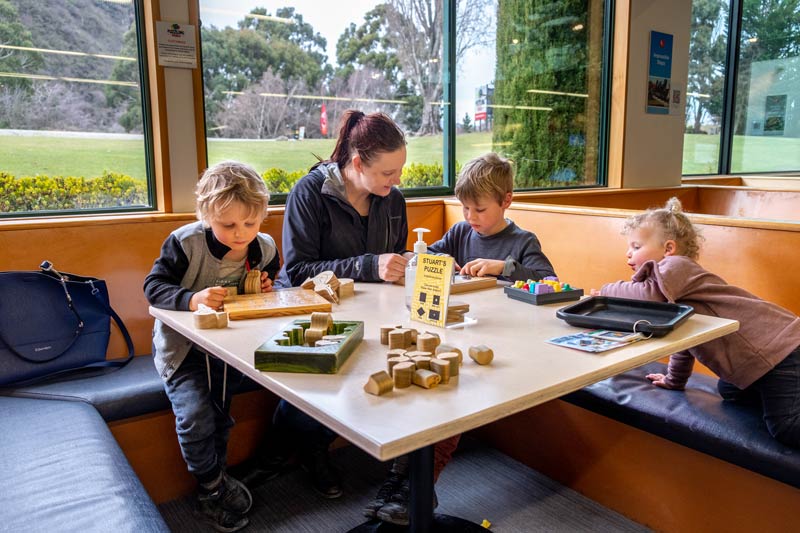 The second section is the Illusion house where you will find such things as the tilted room, strange buildings where kids are as tall as the roof and the faces that follow you.
Finally, the Great Maze which was a favourite for my kids (5 and 7 years old).  The giant outdoor maze is a wooden setup where you have to reach all four towers before you are allowed to exit.  They say to allow 30-60 minutes to complete the maze. (It took our kids about 40 minutes)
Puzzle World Wanaka is the perfect thing to do in Wanaka on a rainy day and make sure you bring your camera.  Even to the toilets where there is a special set up. One of the most iconic Wanaka sightseeing activities, it is a great family friendly event.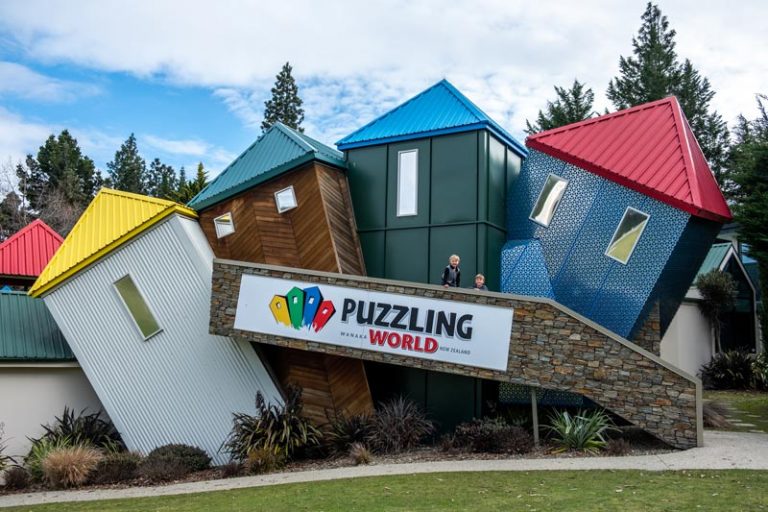 The National Toy and Transport Museum
One of the best things to do in Wanaka on a rainy day, the National Transport and Toy Museum is a great stop and is one of the largest private collections of vehicles in the world.  With over 600 vehicles and 60,000 toys (yes thats 4 zeros, not a typo) adults and child alike will have a fantastic time exploring yesteryear.  
Kids will love both the indoor and outdoor playing areas, and even the adults can have a go in the pedal cars.  If you know your vintage cars, aircraft and machinery, they have a register of all their holdings on their website so you can look for that specific model you are after.
It's a great Wanaka attraction for families.  
Feed the Eels
Kids who love things that are just a bit gross will be stoked to know that there are some resident eels that live under the small wharf on the Lake Wanaka waterfront.  Head down to see these yucky slippery eels and some local trout swimming in the water.
Tip:  Eels love to eat raw meat so if you have any leftovers from dinner the night before, bring it along to watch them devour it.
One of those quirky and fun things to do in Wanaka with kids (okay big kids too… so gross!)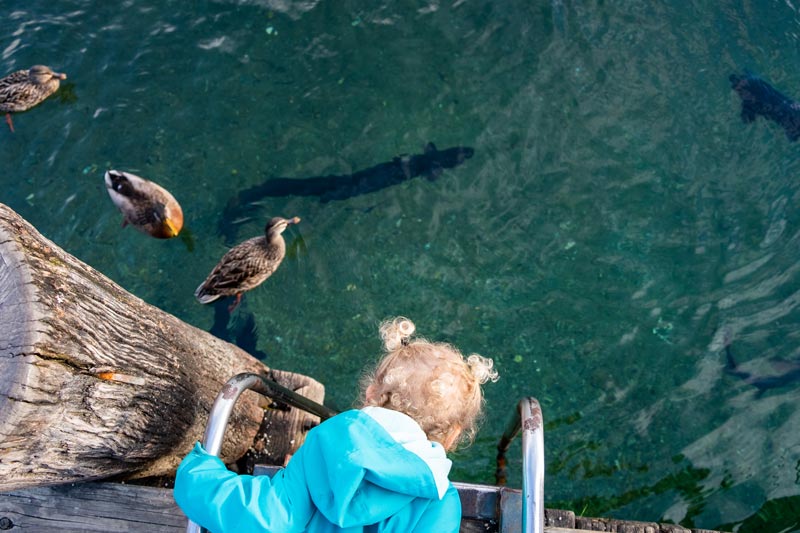 Wanaka Lavender Farm
Not all Wanaka activities have to be strenuous or adventurous, so why not take a trip to the Wanaka Lavender Farm.  For a small admission fee, you can explore the 20 acres of lavender, meet the farm animals, play garden games and unwind at the cafe.  The Wanaka Lavender Farm Shop sells Lakes Honey and a range of lavender products.
Wanaka Water Taxi to Mou Waho Island
One of the best Wanaka family activities is to take the Wanaka Water Taxi to Mou Waho Island.  Leaving from the lakefront right in front of the township, you'll take a 20km journey deep into the remote areas of Lake Wanaka.  You then have 90 minutes to explore Mou Waho Island.
One of the unique features of Mou Waho Island is its hidden lake.  Literally a lake on an island, on a lake (get your head around that one)  There is a 20 minute hike on the island, or during the summer months, take a dip in the lake.
The whole experience takes around 3 hours.  You can also take a water taxi to Ruby Island which is a lot closer and a smaller island to explore.
Lake Wanaka Skateboard and Scooter Park
Surely with the best views of any skatepark in the country, just across from the lake is an awesome skatepark for the kids.  It sits right next to a grassy domain too, which is ideal for picnics. 
A wee note that the footpath that heads through the domain is flat and smooth, perfect for the little kids to use their balance bike or scooter, without worrying about the big kids.  We headed down just after breakfast before it got busy.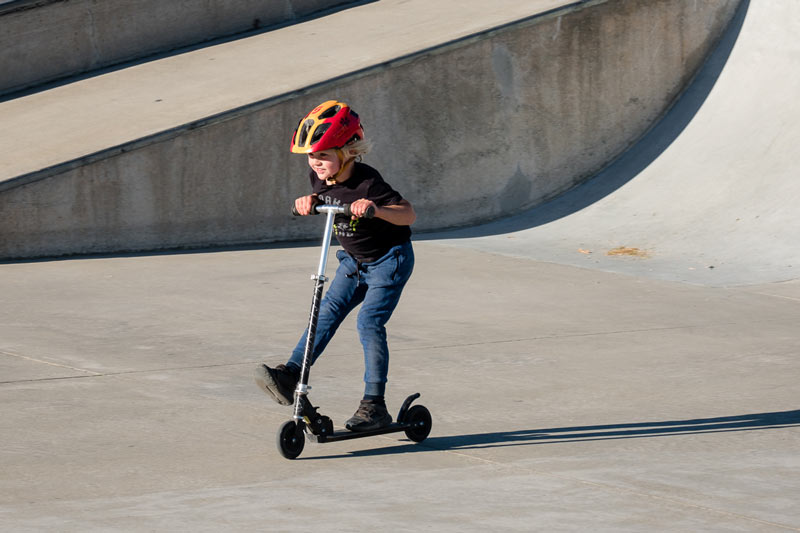 Wanaka Attractions and Adventure Activities
That Wanaka Tree
You may have heard of #thatwanakatree via social media, but what is the hype?  Well essentially, it is just a tree in the water, but it does make for beautiful photos and photographers come from around New Zealand and the world to shoot this tree.
It's one of those things you must see when you visit Wanaka. Is it one of the best free things to do in Wanaka?  I'll leave that up to you, but you wouldn't go to Paris and not take a photo of the Eiffel Tower now would you?
Cardona Bra Fence
If you are looking for quirky things to see in Wanaka, then the Cardrona Bra Fence should be on your list.  The bra fence was set up to raise awareness for breast cancer and since then, thousands of bras have been added to the fence.
It is not without it's controversy though.  Many were upset and there was a media uproar at one stage, but it looks like it is here to stay.  There is a collection point for the Breast Cancer Foundation so snap a fun picture and donate to a worthy cause.
Where to find it:  Drive from Wanaka to Cardrona and you will find it on the left hand side, right near the Cardona Distillery.
Helicopter Scenic Flights Wanaka
One of the best ways to really get a sense of the vastness of Lake Wanaka is to take a scenic flight.  Best in winter with the snow capped mountains, your camera will be full of incredible landscapes.  If you didn't want to the exertion of climbing up Roys Peak, a stop at this amazing viewpoint is a popular option for helicopter flights.
Hire a kayak or standup paddleboard, Lake Wanaka
In the summer, the best way to explore the lake is to get out on it.  So hire a kayak, or stand up paddle board (SUP) and go exploring.  A popular spot is to head to Ruby Island, a short trip and an island not too far from the Lakefront.  A popular place for locals to picnic too.  You can't be looking for things to do in Lake Wanaka, and not get out on the lake right?
Cardrona Summer Activities
You may know Cardrona for its awesome skifield, but did you know, that in summer you can go mountain karting and mountain biking?  Mountain karting is basically on off-road gokart on the downhill ski slope.  Fast and fun, a really unique thing to do in Wanaka in summer.
Mountain bikers can get a lift pass, meaning there is no uphill biking here.  It's the fastest way to get more runs on the board and enjoy.  They also have a free learner zone and flow track to build confidence on before heading off on your adrenalin rush.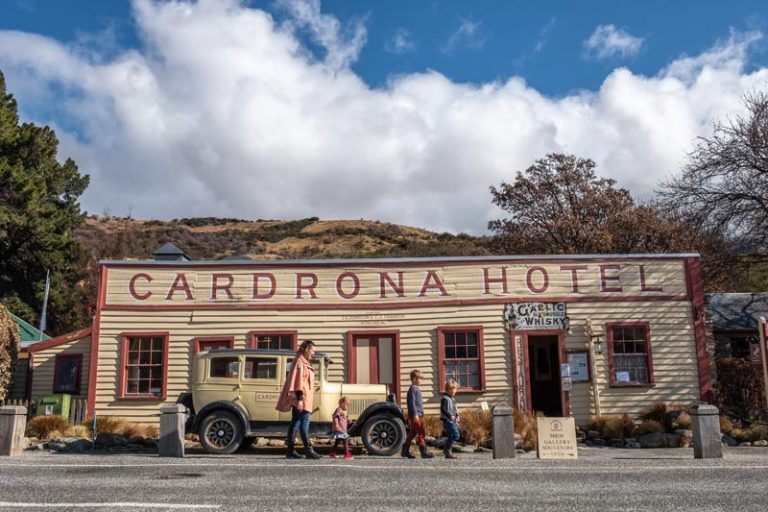 Wanaka Walks
Short Stroll: Wanaka lakefront
A really lovely option for a short walk is along the Wanaka lakefront.  It is about a 2km walk from the Wanaka Tree to the Dinosaur Playground at the township end of the lakefront.  Perfect on a summers morning, or with a hot coffee on a wintery day.  The track is a mixture of concrete and very light shingle.  A great surface for kids on balance bikes too.
A walk with views: Mt Iron Wanaka
Mt Iron is a popular short walk, a short few minutes drive from Wanaka township, just down from Puzzling World.  It is the closest hill to climb and get views over Lake Wanaka and the easiest uphill climb in Wanaka.
The Wanaka walk will take between 1.5-2 hours for the full loop.  It's about a 240m uphill climb (about the same as Mt Maunganui) on a dirt and gravel path.  There are 360 degree views over Lake Wanaka, the township, Albert Town and the surrounding mountain ranges.  
Note: If you just want to pop up to the viewpoint, its faster to head straight up the hill, then back down the same way back to the carpark.
Diamond Lake Track
Diamond Lake is beautiful short track just 20 minutes out of Wanaka (past Glendhu Bay)  It is also part of the Rocky Mountain Summit track (see below which is a longer hike)
The Diamond Lake Track is relatively flat, with a very short incline at the beginning, then a flat walk around the perimeter of the lake.  There is also a viewpoint looking over the lake, which is another 5-10 minutes up the stairs.  A great view if you aren't looking to go on any further.
For more information and photos of this track, click here: Diamond Lake Wanaka
Blue Pools Track, Wanaka
The Blue Pools track is a popular walk just an hour from Wanaka near Makarora.  The track will take about 20 minutes one way from the carpark and leads through the forest to a couple of swing bridges with awesome views over the blue coloured waters
It is a popular place for people to jump, although do be careful.  There is no platform so you have to climb over the ledge (choose your spot wisely)
The blue coloured water is beautiful and so very clear (and cold!)  It's a lovely walk and an easy stroll.  Parents could bring a stroller if they can navigate a few stairs near the bridges, otherwise its an easy off road pram friendly walk.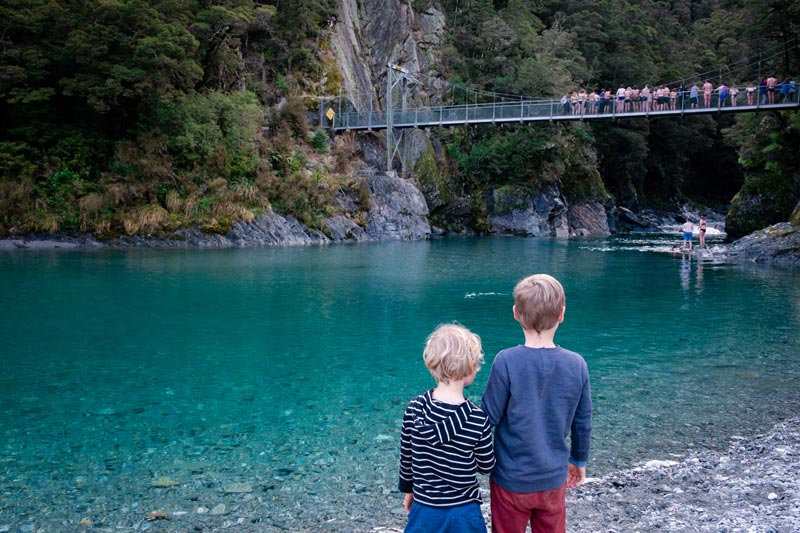 Wanaka hikes
Hiking is one of my favourite Wanaka family activities.  Some of these Wanaka tramping tracks below are difficult and weather dependent (ie. icy or snowy in winter) so make sure you click through to the detailed articles for more information on whether this is the right track for you.
Rocky Mountain Summit Wanaka
If you're going to Wanaka to do a hike, then the Rocky Mountain Summit is my favourite short tramp..  It will take 3-4 hours return including stops and has the most fantastic views.  It is a good uphill climb, some stairs, some rocky unstable track (not unsafe but I did have to put my hands down to climb a few rock stairs) and some narrow ridgeline, but that just made it more fun.
I hiked this with my 5 and 6 year old boys (experienced hikers) and they really enjoyed this track.  A note that this track can be icy in the winter so be aware of the conditions.
The track does a loop about half way.  The eastern track follows the views and the ridgeline, whereas the western track goes "inland" in the bush and is a bit more unstable.  Some good rocky sections in here, but it was a great way to mix up the views and scenery.  The eastern track is very exposed so it would be cold on a windy day.
For more information and photos of this hike click here: Rocky Mountain Wanaka Track
Roys Peak is one of the most recognised summits in New Zealand.  The photo from the Roys Peak viewpoint is iconic and is seen as a must be all photographers and Instagrammers.  But here is the reality:  the views are incredible and it is worth it for those, but the walk itself is a slog and is incredibly boring.
It is a 2-3 hour steep uphill climb on a 4wd track, just switchbacks the whole way weaving to the top.  This will lead you to the famous Roys Peak viewpoint, however the actual summit is another 30-40 minutes on from this point.  Many do not reach this, and they miss out, the views from the very top are incredible.
For more photos and details of this famous Wanaka hike, click here: Roys Peak Wanaka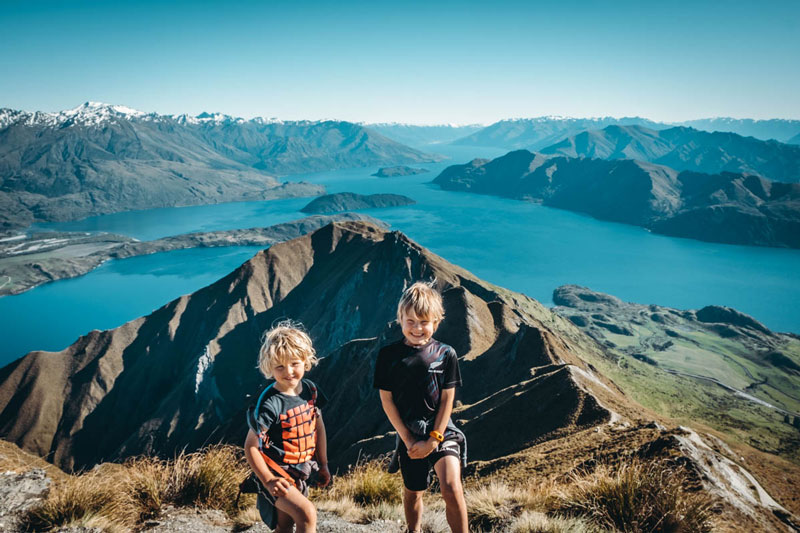 Isthmus Peak Wanaka
Isthmus Peak could perhaps be called Roys Peak's lesser known sister, as this is also an incredible hike to a great viewpoint.  It is a similar distance and altitude and is a more interesting track in comparison.  
Isthmus Peak sits on the Lake Hawea side of Wanaka, looking over both this lake as well as Lake Wanaka.  It is recommended to allow 5-7 hours to climb this peak and is an advanced track.  Tramping experience is required.

Rob Roy Glacier Wanaka
The Rob Roy Glacier track really surprised me.  This 3-4 hour hike covered 11km through bush and forest and led out to an open mountain side where you had a great view of the Rob Roy Glacier.
What surprised me more so was the incredible drive out to the track.  Google Maps recommended about 2 hours to drive from Wanaka, but it only took us an hour (gravel roads for 30km so times would vary for sure)  The drive out there through the Matukituki Valley was amazing.  It's not a place I would have travelled for a "Sunday drive" however it was beautiful.  Untouched and wild, it felt like we had stumbled across something (until we reached the carpark full of cars of course)
This track is classed by DOC as an easy track.  The trail is well marked (so this is easy) but there is still a decent incline and uphill walking.  Don't expect it to be flat the whole way.
Make sure you take some lunch and sit and witness the amazing avalanches while you sit at the viewpoint.  Don't stop at the lower viewpoint.  It's nothing in comparison to the main event.
More photos of Rob Roy Glacier Track here
Breast Hill Wanaka
If you have older kids who are adventurous and love to hike, then Breast Hill near Lake Hawea (a 15-20 min drive from Wanaka) is a fabulous hike.  With my 9 year old who is an experienced tramper, it took us 7.5 hours return to the Breast Hill Summit.
But the views, the views are the most amazing I've seen.  I would have to say this is my favourite hike in Wanaka.  Not only is it visually beautiful, the hike itself is really interesting.  No steep 4WD tracks here.  It requires your hands at time, steep terrain you need to concentrate on and some ridgelines that seem never ending.
But its so beautiful and you even stay up at Pakituhi Hut for an overnight hut trip
Read more:  Breast Hill Hike in Wanaka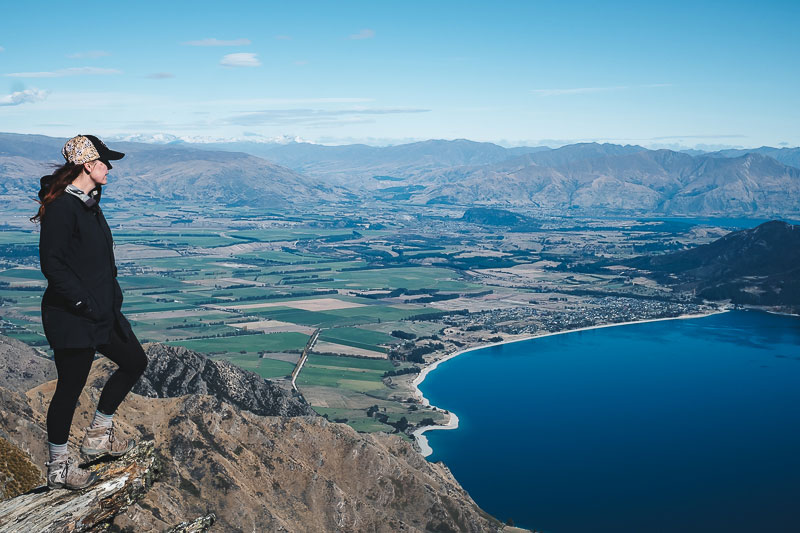 Mountain Biking in Wanaka
You have a number of options when it comes to mountain biking in Wanaka.  There are some great shared walking and cycling trails, as well as dedicated mountain biking tracks
Bike Glendhu Wanaka
Bike Glendhu isn't a place for very young mountain bikers.  The beginners trail is for confident beginners and even the easiest trail has a 3.5km climb (175m altitude gain)  The more challenging tracks are well worth it if you love a good view too as the park is located overlooking Lake Wanaka.
Over 1000ha of land here to explore by bike so it's an absolute must for bike lovers in Wanaka.
Who would have thought but those lovely snowy trails in winter, turn into a bike park during the summer months (usually December – April)  There are over 25km of trails here from beginners to advanced and there's even a free learner zone and flow track.
You can purchase half day or full day passes so you can just focus on downhill biking, rather than the big slog back uphill.  Discounted full season passes are usually available pre season
Millenium Track to Glendhu Bay
If you are after a longer ride, try cycling from Wanaka to Glendhu Bay (about 15km one way) While the road is relatively flat, the cycling and walking track is cut into the lakeside, so it is quite undulating, making it a good workout.  It is an intermediate biking track and is narrow in some places.
If you are looking for a good section for kids, we mountain biked from the Mt Aspiring Lookout towards Wanaka township and there was a good wide section that was good for my 5 and 7 year old.  We did a 30-40 minute return ride on this section which was perfect.
Sticky Forest Wanaka
You wouldn't have thought there were so many options for mountain biking in Wanaka would you?  But Sticky Forest is another good choice.  It is a pine forest with about 20 different trails, perfect for intermediate and advanced riders.
There are a few beginner trails, but the majority are for more skilled riders.  There is no cost to bike here so go for gold.
Family Friendly Biking Tracks Wanaka
One of the best family friendly tracks is the Lake Hawea River Trail.  It is a well formed track that runs alongside the river and there is even a swingbridge thrown in there for good measure (just have to walk your bike down those stairs)
It is an easy family friendly bike track in Wanaka and the whole track is 12km long, but obviously you don't need to go that far if you don't want to.
If you have toddlers and preschoolers, then the lakefront is a great place for them to bike.  It is just a very light dirt track that is perfect for a balance bike.  You could bike from the dinosaur playground at the town end of Wanaka, to the other end of the lakefront, towards the Wanaka tree where there is another small playground.
Bike Hire Wanaka
If you're looking for bike hire in Wanaka to do a few of these cool trails, then try out Green Toad Wanaka or the Bike Lounge
Bike Tracks near Wanaka
Lake Dunstan Cycle Trail:  A 55km track between Cromwell and Clyde, but you can just bike a section of it.  We biked about 15km in then turned around back to our car.  Its more an off-road trail than a hard core mountain bike track and there are plenty of people on E-bikes.  Super pretty in the Autumn and follows the lake, its a very picturesque bike ride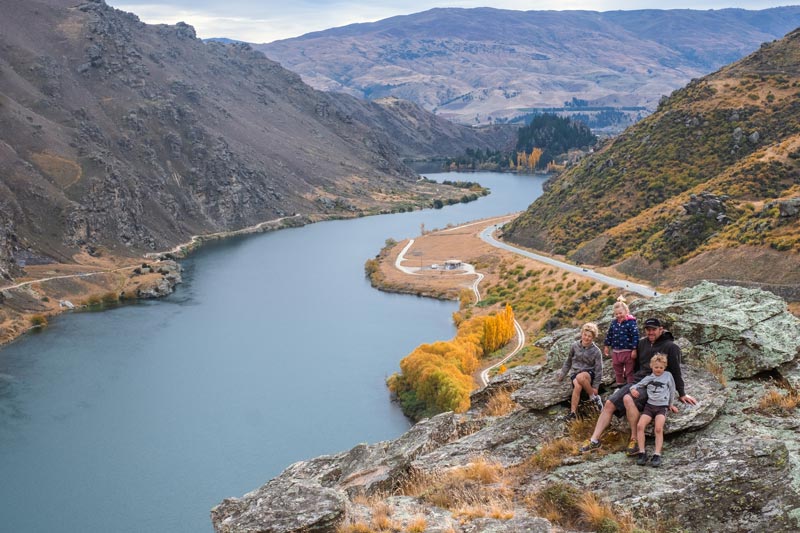 Backyard Travel Family Top Things to do in Wanaka with kids
Visit the Wanaka Tree (sometimes called the Lonely tree, Wanakas very famous tree)

Go skiing at Cardrona

Half day hike the Rocky Mountain Summit Track

Explore Puzzling World Wanaka

Take a Sunday drive out to Blue Pools and Thunder Creek Falls

Feel the Eels and play at the Dinosaur Playground

Bike or walk along the Waterfront with hot chocolates/gelato from Patagonia Chocolates

Scenic drive up the Matukituki Valley and walk the Rob Roy Glacier Track

Fish for salmon and eat at Hooked Wanaka

Watch a movie at the quirky Cinema Paradiso, Wanaka
So hard to choose my top 10 things to do in Wanaka, but there you have it, in no particular order.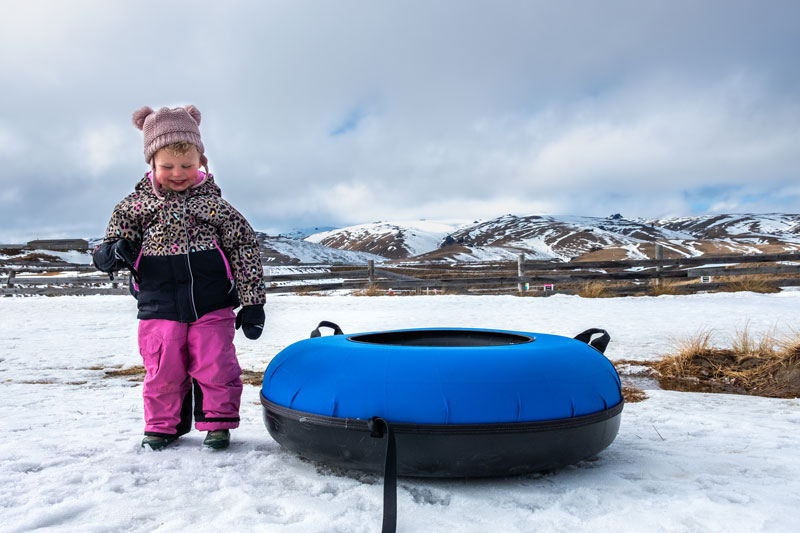 Things to do near Wanaka
Wanaka is a great place to base yourself for exploring the Queenstown Lakes District.  So if you're holidaying in Wanaka, places to visit close by include Queenstown, (Queenstown to Wanaka is just an hour's drive away) and Cromwell, 40 minutes drive away.  You can also take day trips out to Lake Hawea, Makarora and Haast if you want to explore further afield.  We just love that there are so many things to do around Wanaka, so we never get bored of visiting here.
For more information on great things to do in Queenstown, click below
Places to Eat, Wanaka
Some of our favourite places to eat in Wanaka
Fast Food:  Snack Shack Turkish Kebabs are a no frills joint, but the staff there are lovely and the kebabs are huge!  Perfect for a quick bite or take across to the lakefront for a picnic.  Super yum, super fast, love it.  Did we get a photo?  Nope – gone in a flash
Treats:  Patagonia Chocolates, just across the road from the skate and scooter park are our absolute must visit every time we are in Wanaka.  From ladled hot chocolates in the winter that are silky, thick and made from real chocolate, to artisan gelato that is just divine, we stop here no matter the season
Sunday afternoon jaunt:  If you want somewhere to relax, let the kids play and do a few activities, then head to Hook Wanaka.  They have lawn games for adults, a sandpit for the kids, and you can even fish for your own salmon, right in their own lake.  Hooked will cook it, or smoke it for you, to eat then and there, or take home with you.  Be aware they are well fed salmon and you have to pay for what you catch.
How to get to Wanaka
If you want to be doing any exploring beyond the township, then you do really need a vehicle.  So if you are visiting from overseas, or the North Island, the most common ways are to
Fly into Queenstown International Airport, pick up a rental car and drive

Fly into Christchurch International Airport, pick up a rental car and road trip down.  You can do this in a day, but if you haven't explored the South Island much before, you might want to look at stopping in Tekapo and Mt Cook on the way down.
If you are after a Queenstown to Wanaka bus, the two main services are the Intercity Bus and Ritchies bus.  There are a couple of services a day, so you will need to plan around this.  We do not have regular services like many international cities.
Driving distances to Wanaka
Queenstown to Wanaka: 1 hour

Cromwell to Wanaka: 40 mins

Christchurch to Wanaka: About 5 hours

Dunedin to Wanaka: 3 hours, 30 mins

Franz Josef to Wanaka: 3 hours, 45 min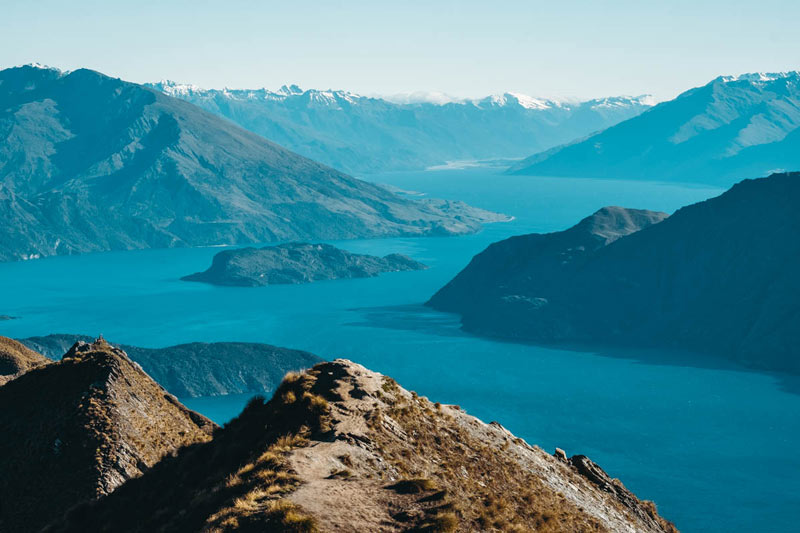 Weather in Wanaka
Wanaka weather varies a lot throughout the season.  It can snow to lake level in winter, though I have visited plenty of times in winter and its merely been cold, not snowy at all.  In summer, it can hit 30C and you will need a dip in the lake (note: this is an alpine lake, the water is unlikely to be very warm at any time of the year)
In a brief nutshell, temperatures average around
Winter (June – Aug) – 10C 
Spring/Autumn – 16/17C
Summer (Dec – Feb) – 24C
There are some amazing things to do in Wanaka, NZ.  Please come and share your experiences of Wanaka, New Zealand with us over on Instagram or Facebook.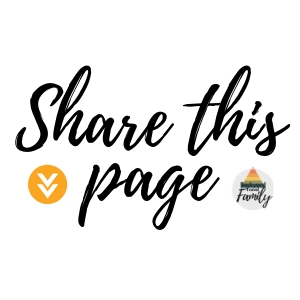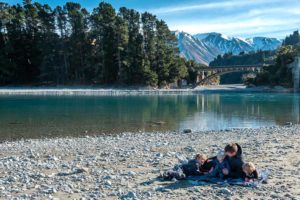 Things to do in Ashburton with Kids and around the Mid Canterbury Region If you are like me, you are always looking for interesting things
Read More »