5 Best Walks in Queenstown
5 Awesome Queenstown Walks
Queenstown is one of the best places in New Zealand to enjoy the great outdoors. The surrounding mountains, hills, lakes, and forests provide the ultimate playground for any outdoor enthusiast. It's one of the reasons I moved there and decided to call this beautiful mountain town home!
When it comes to the best things to do in Queenstown, many of them are walks through these beautiful landscapes. There are plenty to choose from, however, a select few stand out as the best walks in Queenstown.
As a local to the area, I love these five Queenstown walks and recommended them to everyone who visits. They range in length, difficulty, and of course, explore a huge range of different areas around Queenstown. Here are the 5 absolute best walks in Queenstown, New Zealand!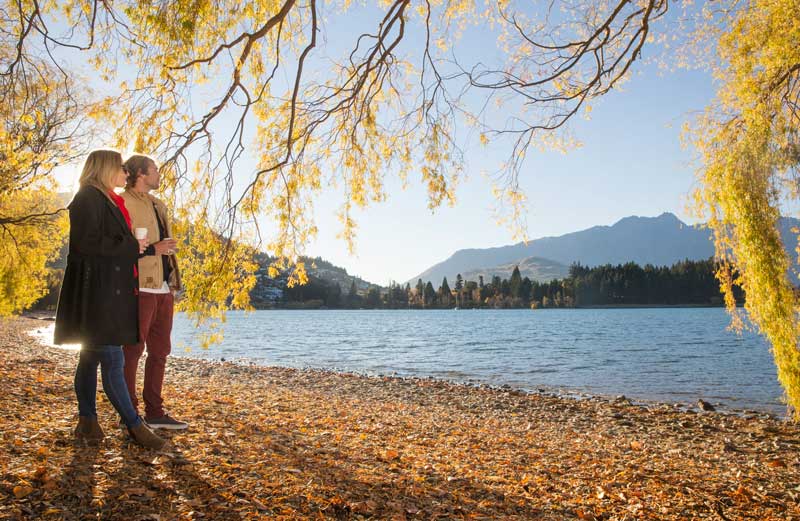 1. Queenstown Hill, Queenstown
First off is arguably the most popular walk in Queenstown. The Queenstown Hill Walk is a favorite among both locals and visitors for its epic views over Queenstown, Lake Wakatipu, and of The Remarkables Mountain Range. What I love so much about the Queenstown Hill hike, is its accessibility. The trail is really well maintained and along the way, there are plenty of places to relax and enjoy the view.
The trail officially starts on Queenstown Hill on Belfast Terrace and from there, it's a 2.5-kilometer walk each way. However, the trail is commonly hiked from Queenstown town center, and from there you'll need to add an extra 800 meters each way to the hike.
Overall, the hike up Queenstown Hill is rated as easy to moderate and although it's not a technical trail, there is a hefty elevation gain of 600 meters from Queenstown. It's enough to tire me out every time!
The Queenstown Hill walking track starts off with a pretty steep climb before you reach "the basket of dreams". This large sculpture is said to inspire dreaming and you can actually sit in it and enjoy the views. Here at the basket of dreams you can end your Queenstown hike and head back down, or continue hiking to the official Queenstown Hill Summit.
It only takes another 20 minutes to reach the summit, but when you do the views get even better. To me, finishing at the summit is a must and you'll only get the view above by doing that!
Regardless of how far you go, Queenstown Hill walkway is without a doubt one of the best walks in Queenstown, so be sure to add it to your bucket list! (also known as the Queenstown Hill Time Walk)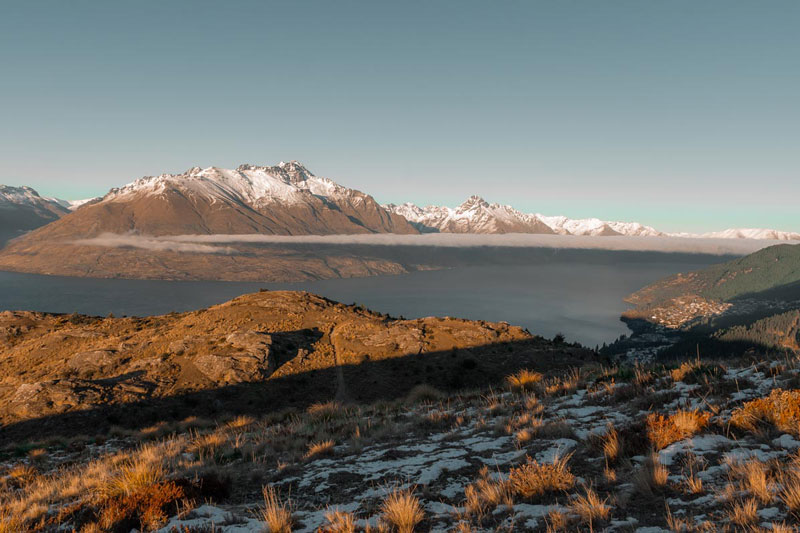 2. Bob's Cove Track
When I think of the easiest walk in Queenstown with the most reward, Bob's Cove always comes to mind. Unlike Queenstown Hill, Bob's Cove is only 2 kilometers return and despite this, the trail's viewpoint over Lake Wakatipu and Bob's Cove is absolutely stunning.
From above you can look down at the beautiful greenery, colors of the lake, and in the very distance see the Remarkables Mountain Range standing tall. All that in an adventure that only takes 30 minutes return… not bad!  As far as short walks in Queenstown go, this is great bang for your buck
Bob's Cove Track is of course located in Bob's Cove a short 15-minute drive from Queenstown. Once parked, you can head off onto the trailhead that actually starts at the beautiful Bob's Cove Beach (a great place to go swimming if you can brave the cold water.) At first, the trail is flat, however, to get to any great viewpoint, you do need to hike up.
Picnic Point is the name of the viewpoint (it's a great place for a picnic) and the climb up is steep but also really short. Once there, sit back and enjoy the view, before hiking down the other side and completing to loop back to the parking lot.  One of the most beautiful easy walks around Queenstown, its an absolute must do.
*Hot tip: For a longer hike, you can actually join the Bob's Cove Track and the Bobs Cove Nature Walk and head around to Twelve Mile Delta.  You need to hike back the way you came after reaching Twelve Mile Delta and the full hike takes 2 to 3 hours.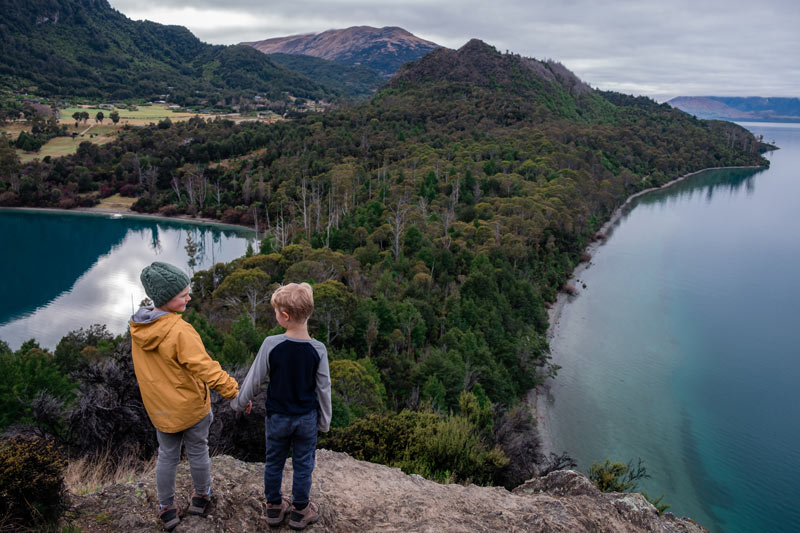 3. Queenstown Gardens
Queenstown is home to its very own botanical garden. The Queenstown Gardens are a beautiful place to take a walk in Queenstown and in the summer you'll be surrounded by native flowers and beautiful trees.
There is no official Queenstown Gardens trail but there are lots of small pathways and bridges that link up so visitors can explore as they please. Along all the paths are signs about the plants around you and although I'm no horticulturist, I still love learning about the plants. You can tell a lot of effort is put into maintaining the gardens!
Of course, the Queenstown Gardens is the perfect place for a very relaxing and easy walk, but there are also a few activities in the gardens you should consider doing. My favorite is the free frisbee golf course under the huge pine forest in the gardens. Here you can play a free round of frisbee golf if you have your own frisbee, or you can rent one for $5 from the nearby Queenstown Ice Arena. If you haven't played frisbee golf before, then don't stress, it's super easy to play (just hard to be good at it!)
Another is having a picnic in the gardens. There are a ton of benches in the gardens as well as beautiful spots lakeside to enjoy. So, bring yourself a packed lunch and head down for a picnic by the lake! Visiting the Queenstown Gardens is one of the best things to do in Queenstown with kids!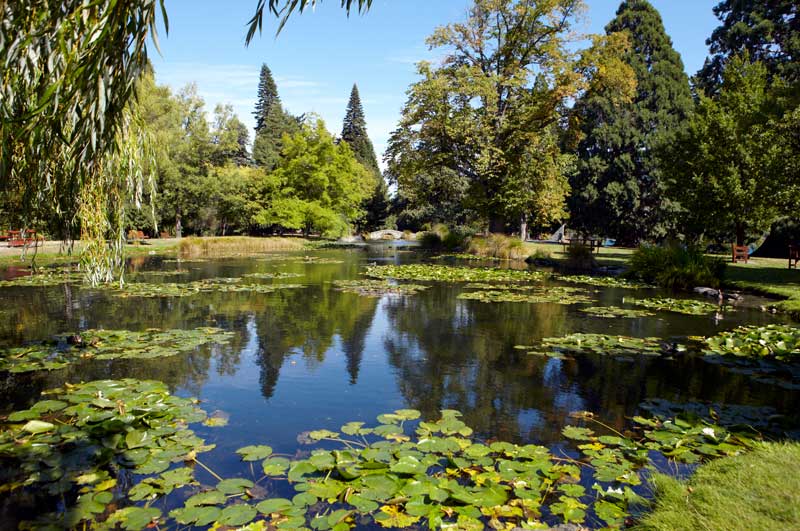 4. Moke Lake Loop
Queenstown is a busy place and many of the walks around town are often crowded with visitors. One place I always go to escape the crowds and enjoy a beautiful walk is Moke Lake. Moke Lake is actually a DOC run campground only 20 minutes from Queenstown, however, at the lake, there are a few hikes you can do. One of the best is the Moke Lake Loop, one of the more popular hikes around Queenstown
The Moke Lake Loop is a 6.5-kilometer loop track that takes visitors around the perimeter of the lake to enjoy every view possible. Although 6.5 kilometers long, the trail only takes under 2 hours to complete as it's almost completely flat. Moke Lake is famous for mirror-like reflections on calm days, so if you can, go on a day with little wind.
If you're feeling even more adventurous you can also hike the Secret Moke Lake Viewpoint. This unofficial trail is not suited to those who don't mind a steep scramble, but the views from the top are stunning.
Getting to Moke Lake is super easy from Queenstown providing you have your own car. To get there, head out of Queenstown towards Glenorchy on Glenorchy-Queenstown Road until you reach Moke Lake Road. There, turn right and continue on until you reach a Texas Gate (grate on the road to stop livestock getting through.) From there it's another 10 minutes along a well-maintained, gravel road to Moke Lake.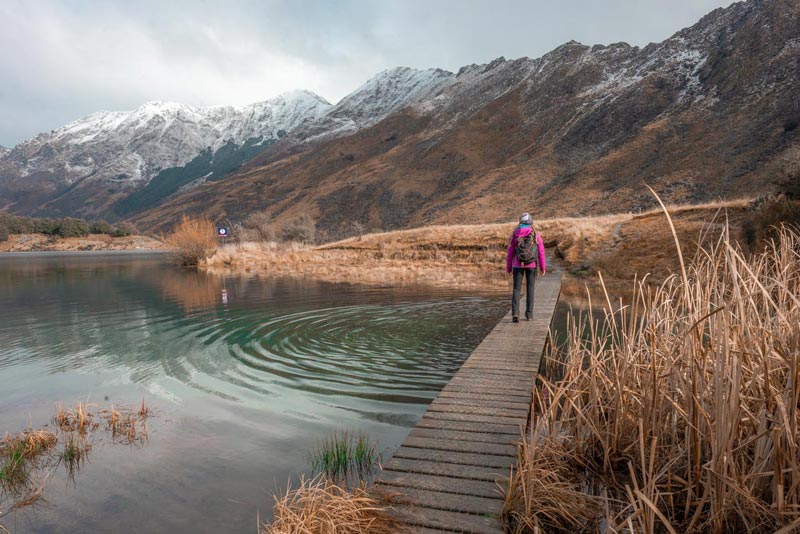 5. Mt Crichton Loop Track
Did you know the area around Queenstown was home to New Zealand's largest gold rush? Neither did I when I first moved there, however, after exploring lots of different hiking trails in the area it was clear how important gold was in Queenstown's history.
One of the best trails to see this history is on Mt Crichton Loop. This easy walking trail is located on Glenorchy-Queenstown Road. On the 8-kilometer loop track you'll pass an old gold mining tunnel that you can actually safely explore, the historic Sam Summers Hut, a beautiful waterfall, and a viewpoint over Lake Wakatipu!
All up, it only takes around 2 hours to hike the full loop and if you head clockwise then the trail only gradually climbs to the viewpoint before heading back down. It's rated as easy and the best part is you can take your four-legged friends! 
Another really cool thing about the Mount Crichton Loop is the fact it remains off the beaten path in Queenstown. This means you won't find anywhere near the number of people you do on the other trials. A peaceful walk and a history lesson? Yes, please!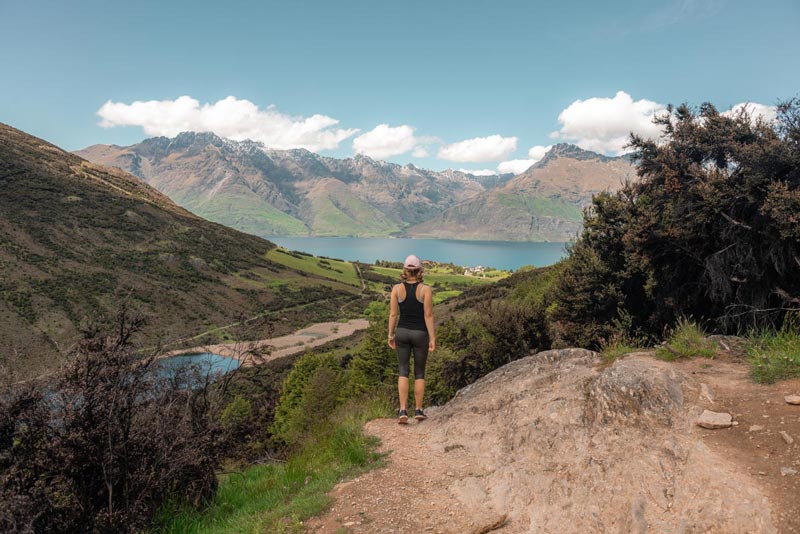 Conclusion
Queenstown is a town filled with breathtaking walks in every direction. It's safe to say you won't get bored with this guide to the best walks in Queenstown. In fact, you'll be able to enjoy some of the best scenery in the area. Of course, there are more Queenstown hikes to explore but with limited time, why not just walk the best!?
Other walks in Queenstown
Tiki Trail Queenstown: This 1 hour walk will take you from ground level up a track to the top of the Queenstown Gondola.  It is a great alternative if you want a free way to get up to see the beautiful views from the Skyline Gondola.  It is a steep climb but totally worth it. (Also known as the Queenstown Gondola walk)  You could also try the Queenstown Skyline Walkway, a one hour loop from the top of the Gondola.
Queenstown Day Hikes: Try the Ben Lomond Track – an epic Queenstown hiking track with incredible views in an alpine environment. As far as full day hikes go, this is one of the best days walks Queenstown has to offer.
Walks near Queenstown: Arrow River Track in Arrowtown, Sunshine Bay Track
Other hikes near Queenstown you might like to consider: Rocky Mountain Wanaka and Diamond Lake Track, Roys Peak Wanaka or Glenorchy hikes,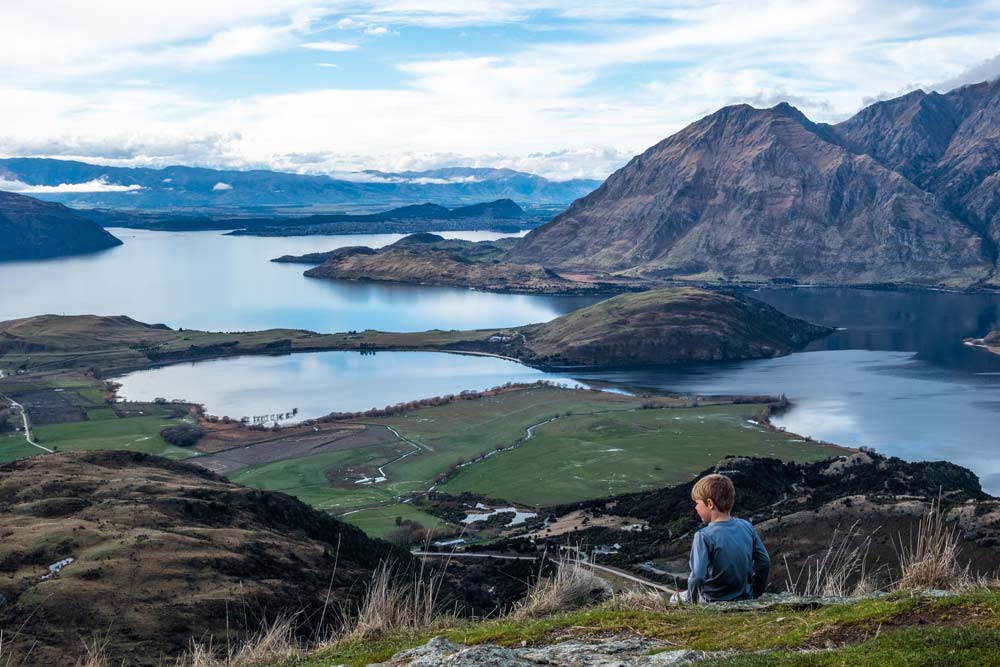 Photo above: Rocky Mountain Wanaka Track
About the author
Bailey is a Canadian-born travel blogger who traveled the world with her partner Daniel for years before moving to Queenstown to settle down. She now documents her travels in Queenstown and the surrounding area in her blog, My Queenstown Diary.