Bobs Cove Queenstown Walk
Bobs Cove Queenstown Walk
The Bobs Cove track near Queenstown would have to be the best Queenstown short walk.  Seriously, an unassuming signpost on the side of the road will lead you to a beautiful secret bay.  This beach is sheltered by the peninsula, meaning its settled and the water is an incredible emerald green.
Have I sold you on it yet?  But wait there's more.  Head to picnic point on the peninsula for 360 degree views of Lake Wakatipu and a birds eye view of Bobs Cove.  Just beautiful and easily one of the best short walks in Queenstown.
If you are not a fan of hiking, but love good views, then this short walk might be for you.
This article will cover the following
Where to find Bobs Cove Queenstown?
Short Walk to Bobs Cove (10 mins)
Walk to the Picnic Point Viewpoint at Bobs Cove (40-45 minutes return)
Longer walk from Bobs Cove to 12 Mile Delta (a couple of hours)
Facilities at Bobs Cove
A bit of history of Bobs Cove
More awesome Queenstown Walks and fun things to do in Queenstown
 
How to get to Bobs Cove Queenstown NZ
The Bobs Cove Track is located just south of Queenstown in the South Island of New Zealand.  Queenstown is a popular holiday spot and a must do on your New Zealand trip itinerary.  
The Bobs Cove walk is a good stop on a road trip to Glenorchy.  It is only a 15 minute drive from Queenstown, on the main Glenorchy-Queenstown Road.  Follow all signs for Glenorchy and you will see a pull off area and small parking spot on your left hand side.
You will need a car to reach the Bobs Cove hike.  There is no public transport to reach this Queenstown hike.
Bobs Cove Location: At Bobs Cove Recreation Reserve, Glenorchy-Queenstown Road
 
Bobs Cove Track, Queenstown
Walk to Bobs Cove (10 minutes)
It will take only 5-10 minutes to walk down the short hill to Bobs Cove.  It is a great track for kids and it is stroller friendly (if you have an off road buggy you would be happy to get a little dirty on the bush track)
A tip for kids:  There is a childrens playground just minutes from the Bobs Cove carpark. If you are traveling from Queenstown, it is just before Bobs Cove off Fishermans Lane.  Its a modern natural playground in wood tones and a great thing to do with kids.
The bush track is full of native birds such as tui and piwakawaka (fantails) and incredible lush plant life.  Quite a typical New Zealand bush walk, but lovely all the same.
 
Walk to Picnic Point Viewpoint, Bobs Cove Queenstown (20-30 minutes from Bobs Cove)
If you continue around the lakefront walk, the track will lead up the small hill to the top of the Peninsula.  You will reach a signpost signally the loop is 20 minutes return, but if you head from here to walk the track clockwise, you will find a faster but steeper way up the track.
The anticlockwise loop (straight ahead) is a less steep spiral track, working its way to the top of Bobs Cove viewpoint.  Next time I would just walk up the steeper but shorter track, which would only take around 5 minutes
 
Longer walk: Twelve Mile Delta track to Bobs Cove Track (2-4 hours)
You can also walk up to Twelve Mile Delta from the Bobs Cove Track.  The whole track is 6.8km return and takes 2-4 hours.  We haven't done this whole section before, but its said to be a good walk with lakeside views.
Twelve Mile Delta is a Department of Conservation camping ground, a good cheap option for tents and campervans if you don't want to be right in the Queenstown City Centre.  There is no freedom camping in Queenstown, so this is a good Queenstown budget accommodation option.
You can also mountain bike the track between Twelve Mile Delta and Bobs Cove.  It's a grade two mountain bike track.  There are some small climbs, but it is relatively easy.
Bobs Cove Beach
The beach at Bobs Cove is a great Queenstown swimming spot.  It is a sheltered bay, so is great for kids, as well as kayaking and stand up paddleboarding.  The beach itself is rocky, so don't expect sand here.
Top tip:  Sandflies love to hang out here, yes even in winter, so bring some insect repellent.
 
Facilities at Bobs Cove, New Zealand
Bobs Cove has a long drop toilet on the left hand side of the track, just as you reach the beachfront.  But there is no running water here or picnic tables, just a lone toilet.
Bobs Cove Jetty
Around to the left hand side of Bobs Cove is the little wharf.   In summer, this is a great spot to jump off the end.  Make sure you head right to the end where the ground drops off, otherwise it will be too shallow.  Or even take up a Queenstown polar plunge like we saw one local do.  Phew! It looked very fresh, I'm not sure I'd be up for it.
If the water is really still it's a lovely reflection lake Queenstown photo.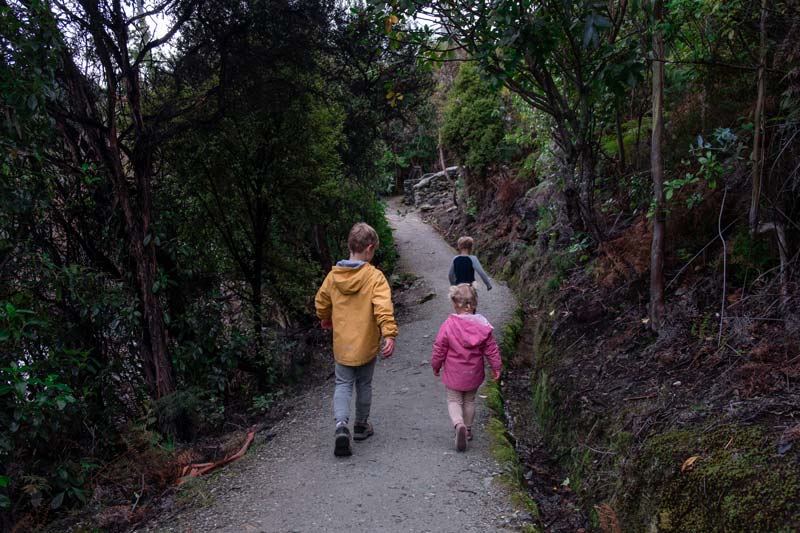 Bobs Cove History
If you are up for a bit of learning along the way, as you walk from Bobs Cove Beach to the viewpoint you will find the historic kilns.  These limestone kilns are from the 1800s where they quarried limestone from the Queenstown area.  
You can see the remnants of these limestone kilns along with some informative panels on the trail to Picnic Point.
 
More awesome things to do in Queenstown
Moke Lake walk and campsite
Other Short Walks in Queenstown
Queenstown Gardens

Sunshine Hill Walkway

Walk a section of the Frankton Track

Walk along the Queenstown Waterfront (pictured below)

Glenorchy Lagoon Track

Arrow River Trail

Also nearby in Wanaka (just 1 hour from Queenstown)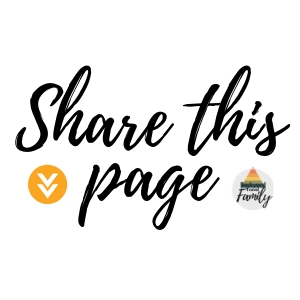 I did it, all by myself Mumma. I'm a big girl now!