Best Things to do on the West Coast
Things to do on the West Coast, New Zealand
From Fox Glacier to Punakaiki
The West Coast of the South Island of New Zealand is a rugged and rough rainforest area that is unlike any other part of New Zealand.  It has its own microclimate and is well known for its rain, but hey… it is a rainforest region so what do you expect?
The Great West Coast Highway is an awesome place to road trip with a ton of options for West Coast activities, incredible walks, viewpoints and adventure.  Below we have 22 activities we have loved on the West Coast, tried and tested personally.
We have travelled the West Coast with kids, but either way, most activities are accessible for people from all walks of life.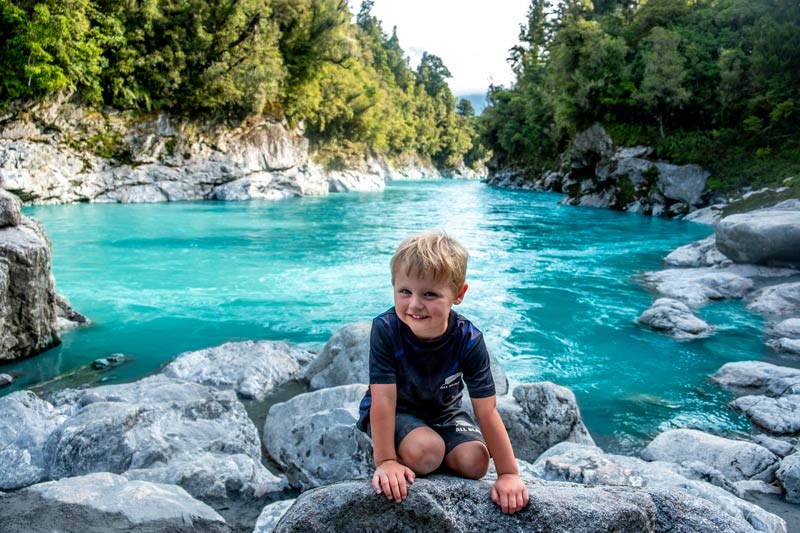 Please note this article may contain affiliate links.  These do not cost you any extra but go towards the running of this site.  Thanks for much for your support
22 Best Things to do on the West Coast, South Island, New Zealand
But before we delve in further, lets chat West Coast Accommodation
West Coast Accommodation
One of the things I would recommend is booking in a few extra days where you know your activity is weather dependent.  For example if you have your heart set on a heli-hike, these awesome West Coast adventures do depend on weather and you want to have time to reschedule these.  So if you arrive in Franz Josef, book it for that day or the next if possible with another day as backup.
Note: The locals recommend visiting the West Coast in the winter as the weather is most settled at this time of year.  More fine days, it will just be a little nippy.  But thats what the hot pools are for huh?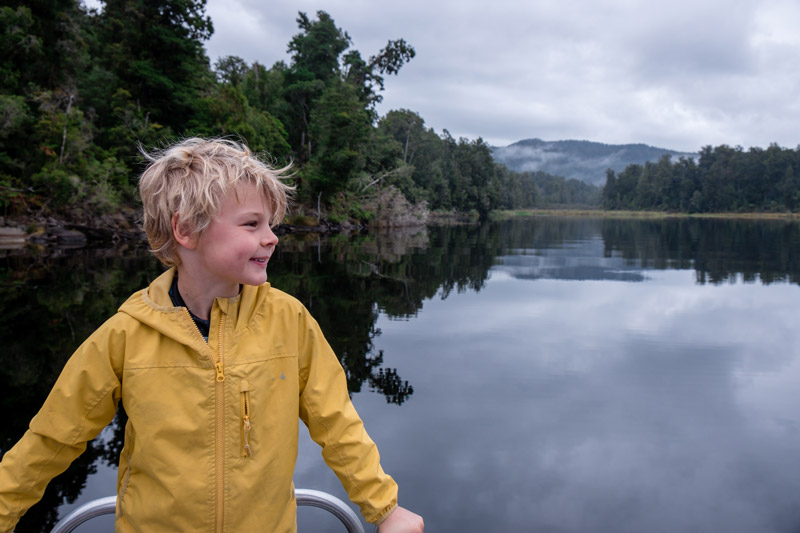 Here are some recommendations for West Coast Accommodation from Punakaiki to Fox Glacier
Hokitika Accommodation  
Hokitika Holiday Park: If you are looking for budget or camping accommodation in Hokitika, the Hokitika Holiday Park is great.  It is new and modern and has cabins, motels and campsites/campervan sites.  It has a great playground for the kids and little pump track across the road.  Highly recommend with kids.  Check out the Hokitika accommodation options here
Ross Top 10 Holiday Park: Looking for unique couples accommodation, then the private container accommodation at the Ross Top 10 is brilliant.  A secluded area all hedged off just for you, your own weber bbq and induction cooking, and ensuite bedroom is that little bit of luxury you never knew existed here.  Take a look at their cool containers here
Hokitika Fire Station Apartments:  Right in Hokitika Township, the old fire station has been turned into modern apartments with a great nod to the local firefighting heroes.  A little bit of modern luxe and you can walk to dinner, the perfect combo.  Check out the latest prices here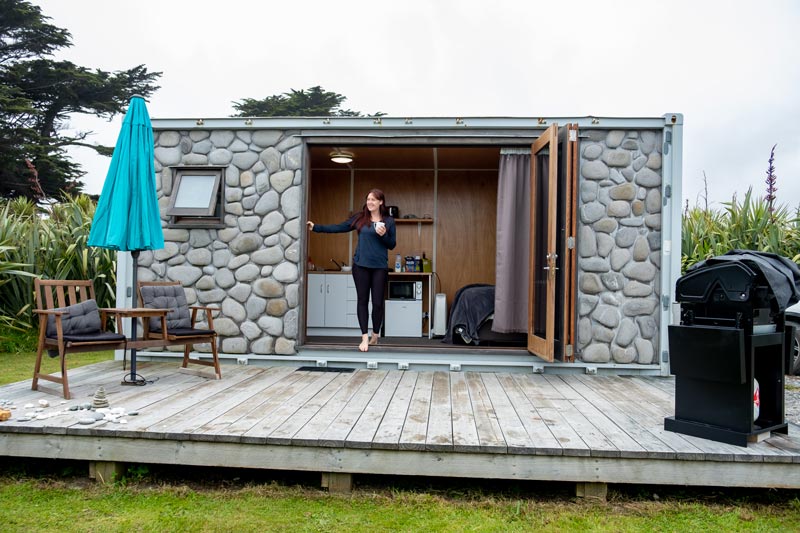 Franz Josef and Fox Glacier Accommodation
There is always a debate about whether to stay in Franz Josef or Fox Glacier Accommodation, but its less than 30 minutes between both.  So if you really want to do sunrise or sunset at Lake Matheson or Gillespie Beach, choose Fox Glacier.  If you want more options for restaurants or plan to do more activities in Franz Josef Glacier, then choose there.  It's not far either way
Bella Vista Fox Glacier: We stayed here so we were close to Lake Matheson.  Great family units with kitchenettes and lovely managers.  Good mid range accommodation in Fox Glacier, we had a great stay.  Take a look at their great family friendly layouts
Franz Josef Top 10 Holiday Park:  If you are visiting the West Coast with kids, this can be a good option with a jumping pillow and trampoline to play on.  No frills budget accommodation that has everything you need, just north of Franz Josef township.  Click here for the latest prices
Rainforest Retreat Franz Josef:  Looking for some luxury?  Then try the Deluxe Spa Treehouse.  This treetop accommodation has a spa pool and sleeps up to 6 people.  Perfect for a family or two couples staying together.  Check out their awesome treehouses here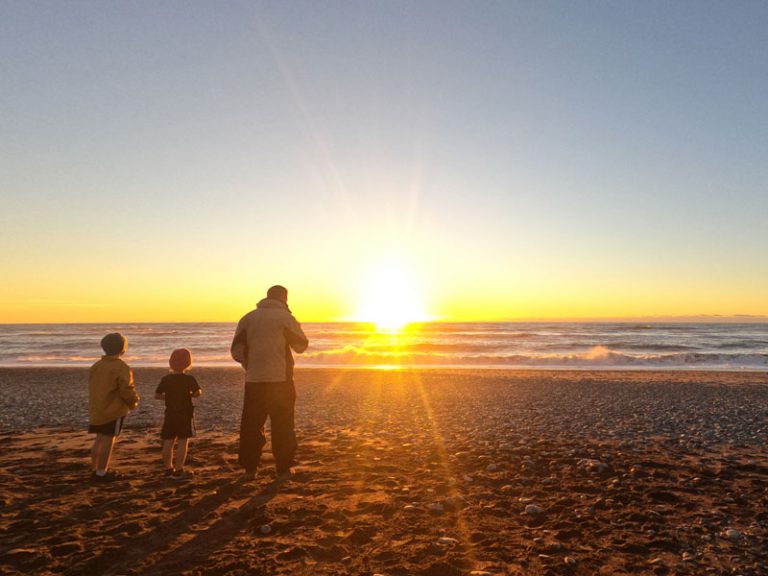 22 Incredible Things to do on the West Coast, South Island NZ
1. Lake Matheson
One of the most popular things to do in Fox Glacier Township is to visit Lake Matheson.  Lake Matheson is famous for its beautiful reflection lake.  On a good day, you can see the Southern Alps reflected in the lake which is just magical.
The stars do have to align though, as you are looking for a cloudless day that also lacks wind.  Any wind will ripple the lake so that it doesn't reflect anymore so you have to take your chances.
If this is on your South Island must do list, then I recommend staying in Fox Glacier overnight so you can be there at sunrise as well as sunset.  The light is often prettiest at this time, but it is also more likely to be still.
The whole Lake Matheson walk takes around 90 minutes to circumnavigate the lake and it's really beautiful.  It doesn't gain in elevation however it is a little undulating.  The beautiful forests and boardwalks lead to a number of great viewpoints.  If you are just looking for the best views of Mt Cook and the reflections, then head straight to the reflection lake viewpoint.
For more photos and info on how to get there: Click here – Lake Matheson Walk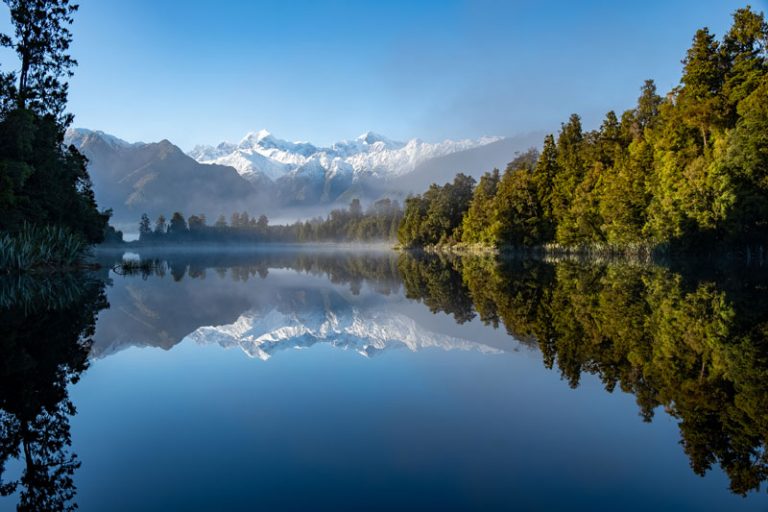 2. Gillespies Beach
Gillespies Beach is a beautiful West Coast beach.  West Coach beaches are known for their black sand and rugged rough seas.  In general I wouldn't recommend it for swimming, but if the weather is right and you're very careful.. It can be an option.
What makes Gillespies Beach unique are the mountain views.  At sunset, the sun lights up the mountains, and if you're lucky, turns them a beautiful pink or orange colour.  It's pretty incredible sitting on a beach, watching the sun go down and getting a great mountain vista.
There are some good walks from Gillespies Beach too, including to a seal colony.  You will also find a DOC campsite here suitable for people with their own tents and cooking facilities or a campervan.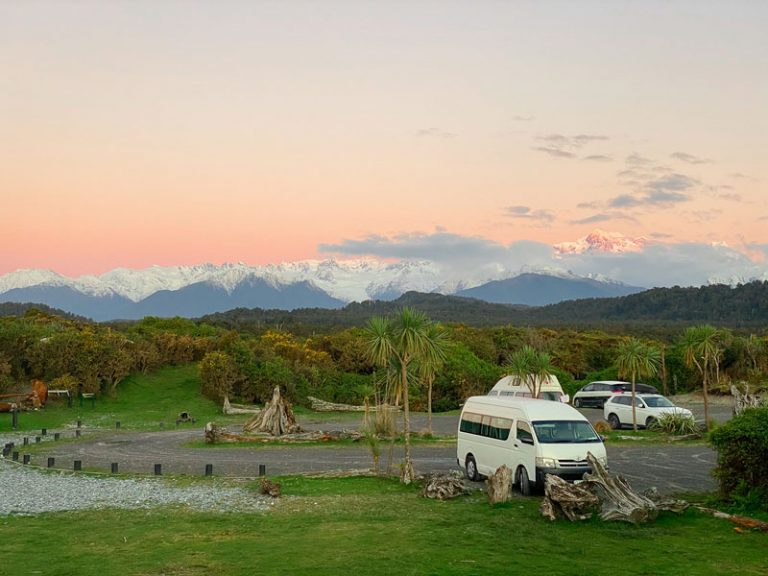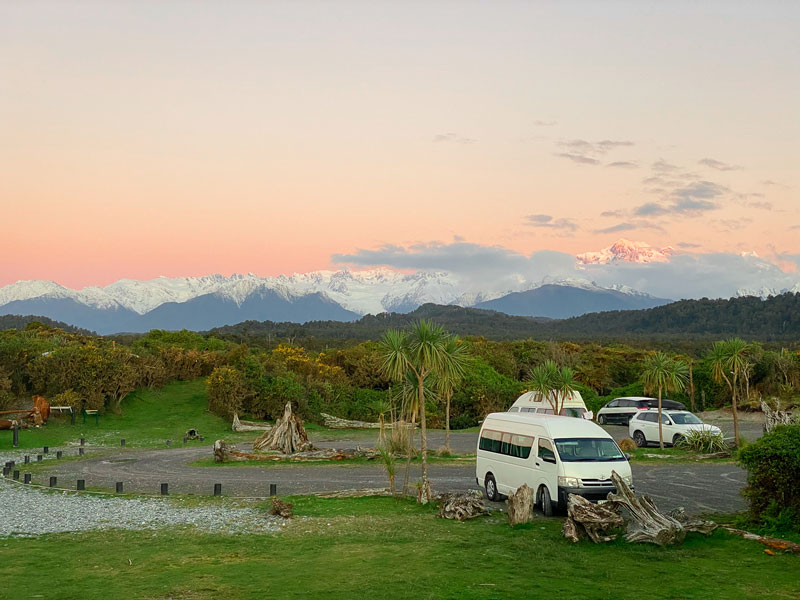 3. Fox Glacier Walk
If you are keen to get a little close to Fox Glacier, then consider the Fox Glacier walk.  This two hour return walk will take you to the closest viewpoint that you can actually walk to.  Otherwise you would need to take a helicopter to get closer.
You can actually bike the first 40 mins of the walk, before leaving it to walk the last 20 minutes to the viewpoint.  It is a grade 2 mountain bike track so will be easy for most people.
4. Heli Hike or Scenic Flight over the Glaciers
If you are going to shell out for one big ticket attraction on the West Coast, let it be a helicopter flights over Franz Josef and Fox Glacier.  Firstly, helicopters are awesome, but its also the best way to see the glaciers.  Some scenic flights will even do a snow landing where you can get out and take photos.
If you have older children or an all adult crew, then a heli-hike is an incredible experience. You take the 5 minute flight into the Fox Glacier (or Franz Josef) then spend a couple of hours on the ice, hiking and exploring.  They provide the crampons (the spikes for your shoes that mean you don't slip over) and some warm gear and you are off exploring ice caves and amazing blue ice.
Glacier Heli hikes are available on both the Fox Glacier and Franz Josef Glacier.  It's a lot of fun, I highly recommend it
5. Fox Glacier View Viewpoint
A quick stop just another 5 minutes past the turnoff to Lake Matheson is the Glacier viewpoint.  You actually can't see Fox Glacier when you are in the township.  You are just too close, but at this point you can.
On a clear day it's a great spot to visit on the way to Gillespies Beach.  There is also a mountain dial which will tell you which mountain is which.  So if you want to double check which is Mt Cook and which is Mt Tasman (we had that debate a lot) then you can definitely work it out here.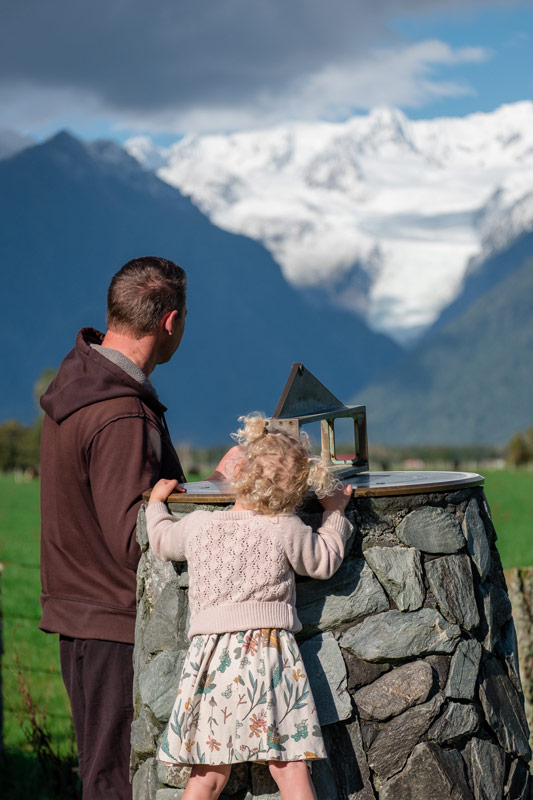 6. Franz Josef Glacier Walk
The Franz Josef Glacier walk is a free walk you can take to a viewpoint of Franz Josef Glacier.  It takes about 90 minutes and is relatively flat bar a few small undulations.  It is quite a good walk, with waterfalls and rock hopping along the way.
Do note that you cannot walk on the glacier from here.  It is a viewpoint that is roped off for safety.  You have to helicopter in to be able to walk on Franz Josef Glacier. The West Coast is famous for its rain, given its a rainforest area so the walk here changes often and is sometimes washed out.  Do make sure you check whether the walk is open before you leave on the DOC website
There is also a really cool reflection pool called Peters Pool that, when still, will reflect the glacier in the lake.  To find out more about this and see more photos of the Franz Josef Glacier walk, click here
7. Tartare Tunnels, Franz Josef Glacier Township
The Tartare Tunnels is the perfect place for the adventurous type as well as kids.  I'd say its one of best free things to do on the West Coast for kids, because who doesn't like exploring a spooky wet tunnel
It takes about 30 minutes to walk into the Tartare Tunnels, and allow 15-20 minutes to explore the tunnels themselves.  You will get wet feet and if you have a good torch or headlamp, that will be helpful too.  You can do it with your phone but if you have something brighter, even better.
The water will be chilly and you will need to double check the water level after a crazy West Coast rain, but it should be fun to explore.  There is no way out the other end of the tunnel, it has been blocked off, but a fun out and back track.
8. Callery Gorge, Franz Josef Glacier Township
The Callery Gorge track starts at the same place as the Tartare Tunnels, just out the back of Franz Josef Glacier Town.  It is an 80 minute return walk that starts on a steep 4wd style track which is a little boring for the first 10-15 minutes, but then you get to a really beautiful lush green trail.  So don't be put off by the humble beginning.
The track leads to a great swingbridge (to nowhere actually) that allows you to see the beautiful blue gorge.  If you have been on the Franz Josef Glacier Valley walk then you will be able to see this road in.  
It felt like quite a unique spot that not many would ever end up at.  A wee hidden gem that didn't take too much effort.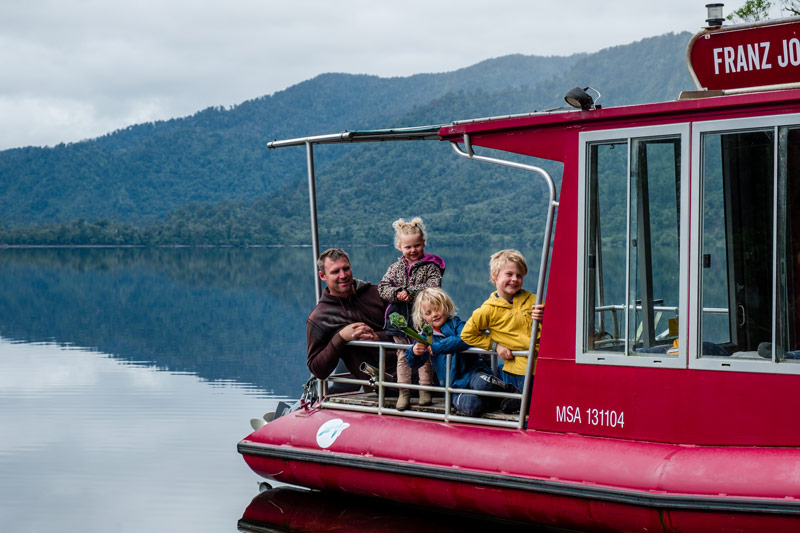 9. Franz Josef Wilderness Tours
One of the best family friendly activities in Franz Josef Glacier is a scenic cruise on Lake Mapourika with Franz Josef Wilderness Tours.  Not only is it a beautiful lake to explore in both summer and winter, you can choose to take a walk on their private trail in the Kiwi Sanctuary.  Owner Dale cut the track himself and is part of the project to help make the area pest free.
We took a tour with Dale and this intimate experience really helped us to feel so connected to the land.  He foraged Horopito for us to try (a pepper plant often used in maori cooking) and made the kids flax flowers to take home and even told us maori legends relating to the area.  A very chilled out kiwi experience that I feel so much richer for experiencing.
The team at Franz Josef Wilderness Tours also do kayaking and paddleboard tours
10. West Coast Wildlife Centre
We are very blessed to have many wildlife centres around New Zealand.  What makes this one in Franz Josef Glacier particularly unique is that young baby kiwi are reared here.  When the babies are born in the region, they are transferred here where they are looked after until they reach a certain weight.  They are transferred from here to Marlborough to a wildlife sanctuary, before eventually returning back to the West Coast once they are big enough and strong enough to survive.  
Kiwi are endangered and prone to pests.  Once they are big enough there are fewer predators which is helping bring up the kiwi population.  
If you take a VIP tour you can see the kiwi up close and even have a chance to see a Tuatara up close too, an ancient native reptile.  The West Coast Wildlife Centre is a great thing to do on a rainy day in Franz Josef.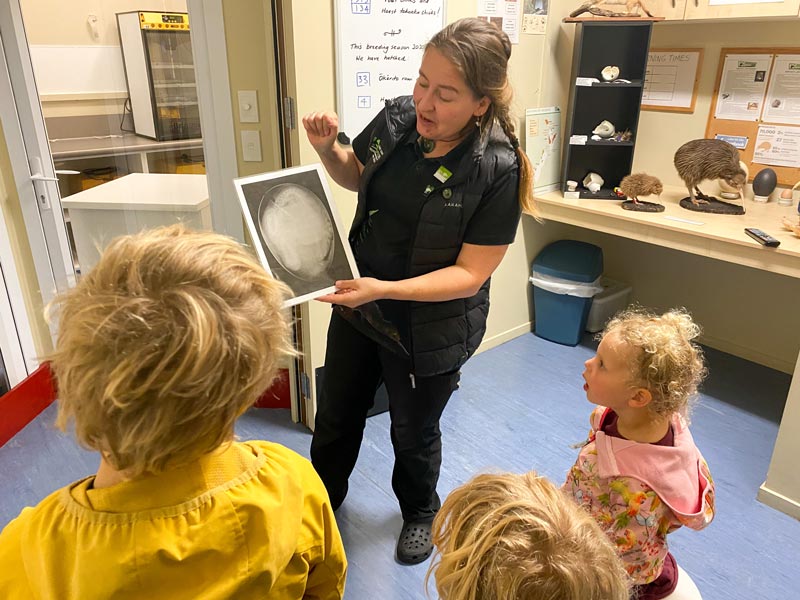 11. Okarito Kayaks
The wee holiday township of Okarito, is about 20-30 minutes north of Franz Josef and they have a great lagoon which is perfect for kayaking.  One of the main drawcards for the Okarito lagoon is the rare white heron, which only lives in this area.
Hiring from Okarito Kayaks, you can take a self guided tour of the Okarito lagoon.  There are marker poles to follow that lead you down an intimate river "track".  It's really pretty, although a dead end that will require a 10 point turn 🙂
It is a safe lagoon for kayaking making it a great family friendly activity.  What is more unique is that they allow you to take young children.  We had a double kayak with an extra small hole for my 2 year old, allowing me to take 2 kids with me.  Many places have much higher age limits so it was great to be able to do this with the entire family.  We loved this experience and will definitely be back.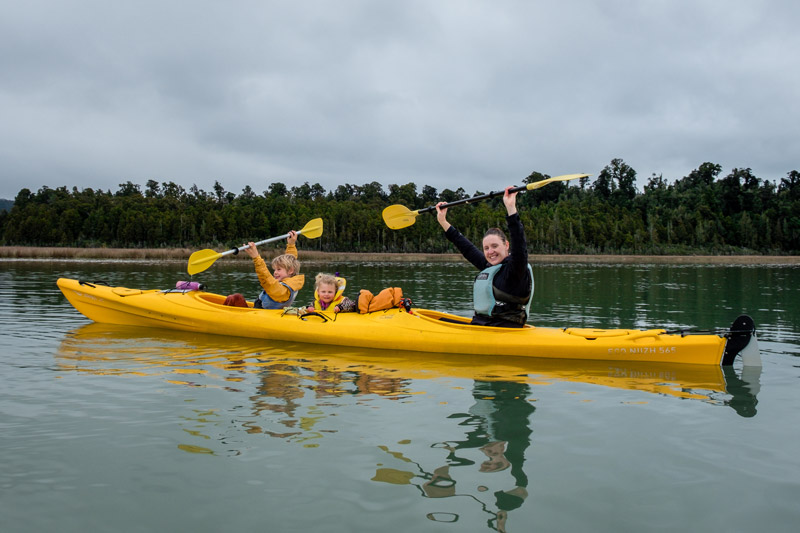 12. Hokitika Gorge, West Coast NZ (one of my favourite things to do in Hokitika)
The Hokitika Gorge has to be the most popular thing to do in Hokitika and is one of my favourite activities on the West Coast.
The incredible bluey green water has to be seen to be believed.  Seriously, the water is this colour, I haven't oversaturated it, in fact I had to turn the colour down on this one!
The walk to this main viewpoint and the swing bridge will only take 15 minutes if you are looking for a short walk.  Or you can continue on the newly built extension of this track (opened August 2020)  This extension means the whole loop will take about an hour.  There's an even larger swing bridge on this new section too.  Swing Bridges are one of the best things to do on the West Coast with kids.  Ah.. who's kidding, I love them too.
For more photos and information on the Hokitika Gorge Walk, click here
13. Hokitika Glow Worm Dell
There are many places where you have to pay to see the glow worms, but why pay, when there is a great place to see glow worms in Hokitika, for free.  The Hokitika Glow Worm Dell is located just a few minutes north of Hokitika, on the main road towards Greymouth.  It is well signposted with a brown sign on the right hand side of the road.
You have to wait until it is pitch dark, so one benefit to visiting Hokitika in winter is that you can do this earlier in the evening, perfect for kids.  It is just a two minute walk into the Glow Worm Dell and you will see the whole "cave" light up.  You don't need a torch, a phone light will be enough, just make sure you turn it off when you get closer so that everyone can see them.
If you are taking the kids, it's seriously worth taking them in their pjs from your Hokitika Accommodation with a jacket.  It doesn't take too long but I think they will be impressed.
14. Hokitika Beach
If you've seen the famous Hokitika stick sign, then it's here at Hokitika Beach.  A great place for a stroll along the waterfront and masses take to building stone piles.  Again, the West Coast beaches can be rough and dangerous, so if you were hoping to go swimming, then pick the day very wisely and chat with the locals about the best spots.
There is also a spot aptly named sunset point which is the perfect place to watch it dip beyond the horizon.  Check it out on google maps.
The Hokitika Beach is home to the Hokitika Driftwood and Sand Festival, an annual event occuring at the end of January each year.  Entrants create sculptures out of driftwood and sand you wouldn't believe the art they come up with.  Worth a look if you are summer holidaying here.
15. Lake Kaniere and Dorothy Falls
The first time I visited Lake Kaniere, it reminded me of an African Wetlands.  But remember, the West Coast is a rainforest area, so it really feels like a totally different place, not like the rest of the rolling countryside you see throughout the rest of New Zealand.
The drive to Lake Kaniere is really beautiful and you can visit Dorothy Falls.  It's a sweet little waterfall, but accessible from the main road, so there is no "walk" in here.  A great spot for little toddlers to walk and those who have accessibility issues.
Opposite Dorothy Falls is an access walk to Lake Kaniere.  There aren't as many of these as you think, given you drive around the lake a long way.  A great spot for throwing stones and I would say a picnic, but you have to be well protected from the sandflies which are abundant here.
For more info on this spot and how to get there, click our Dorothy Falls article here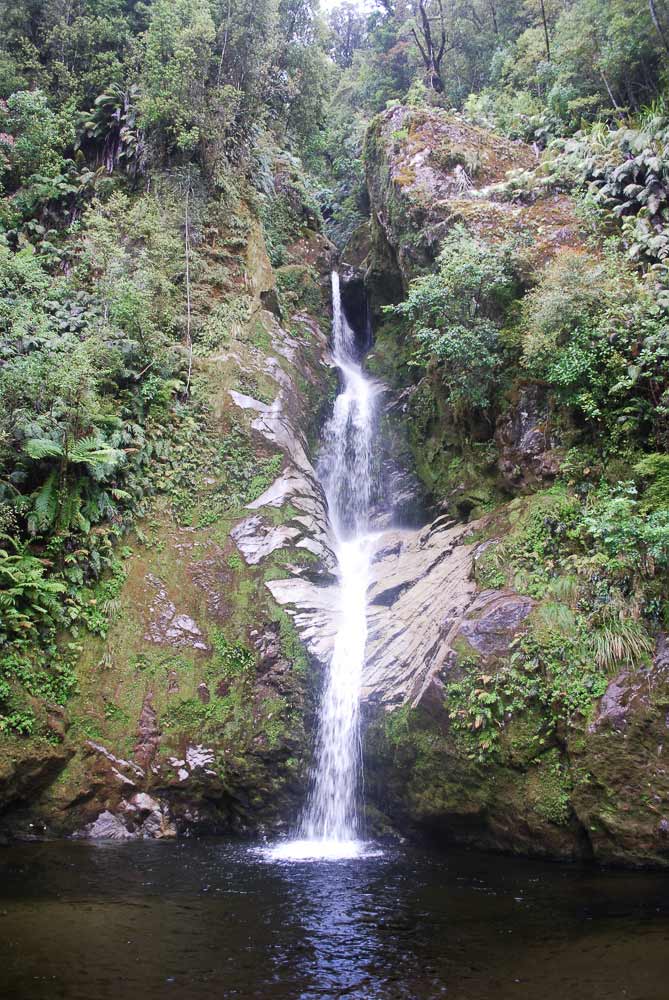 16. Ride on the Wilderness Trail
The West Coast Wilderness Trail is a 133k mountain bike trail taking about 4 days and 3 nights to cycle.  Running from Greymouth in the north to Ross, south of Hokitika, the trails highest point is a bit over 300m
While you may not want to cycle the whole trail, there are some great sections to ride.  A great section to ride with kids, runs from the West Coast Waterways area on State Highway on State Highway 6 down to Lake Mahinapua.  We biked this with young kids in around 60-90 minutes return and it was quite varied.
We dumped our bikes and squelched our way down the lakeside which was really beautiful.  A gnarly little walk taking around 15 minutes or so, but fun for little explorers.
17. Coal Creek Falls Greymouth
Coal Creek Falls is a beautiful West Coast walk just north of Hokitika.  You would pass the turnoff if you are also heading to Pancake Rocks at Punakaiki.  If you are visiting the West Coast with kids, this is also stroller accessible (a little bumpy but a good mountain buggy style stroller would cope well)
This one hour return walk is a very easy walk, just a slightly downhill track on the way down, through the beautiful lush bush until you reach Coal Creek Falls.  This Cascade waterfall has a lovely viewpoint and seat at the top, or you can clamber down to the rocks below.  It is a popular swimming hole on the West Coast during the summer months.
If you want to see more photos and find out how to get here, click the Coal Creek Falls article here.  Its one of the best things to do in Greymouth with kids, you'll definitely want to check it out.
18. Brunner Mine Site
I'm always up for free things to do in the West Coast, and the Brunner Mine site is a great free attraction.  There is a huge bridge crossing the Grey River leading you to the historic site.  Basically an outdoor museum, you can learn about coal mining in the 1800s on the New Zealand West Coast and the tragic Brunner Mine disaster.
Allow about an hour or so to explore the whole site.  To find out more information on this site, click here: Brunner Mine Site
19. Pancake Rocks, Punakaiki
Pancake Rocks and Blowhole are one of the most well known attractions on the West Coast.  They are a cool rock formation, stacked like pancakes on top of each other.  The many pancake lines representation years of creation and erosion.
The main viewpoints here are stroller and wheelchair accessible making it a great West Coast attraction for all ages.
To see more photos and find out more, click here: Pancake Rocks Punakaiki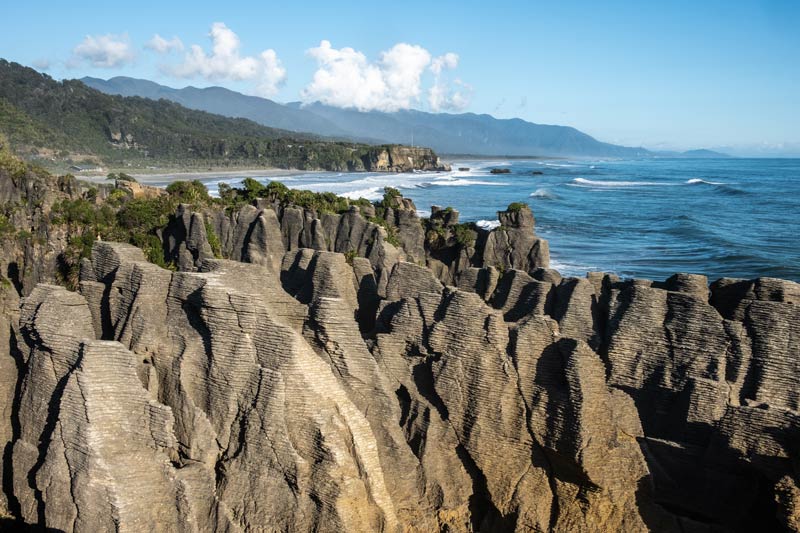 20. Punakaiki Cavern
If you are visiting Pancake Rocks, don't run away too fast.  Walk just a few minutes north and you will find the Punakaiki Cavern.  On the right hand side of the road heading north, there is a great cave for exploring.  Our kids loved the 10 minute stroll deep into the cave, just a phone light would be required
A great place for kids, and adults who are still fun to explore. Click here for more information: Punakaiki Cavern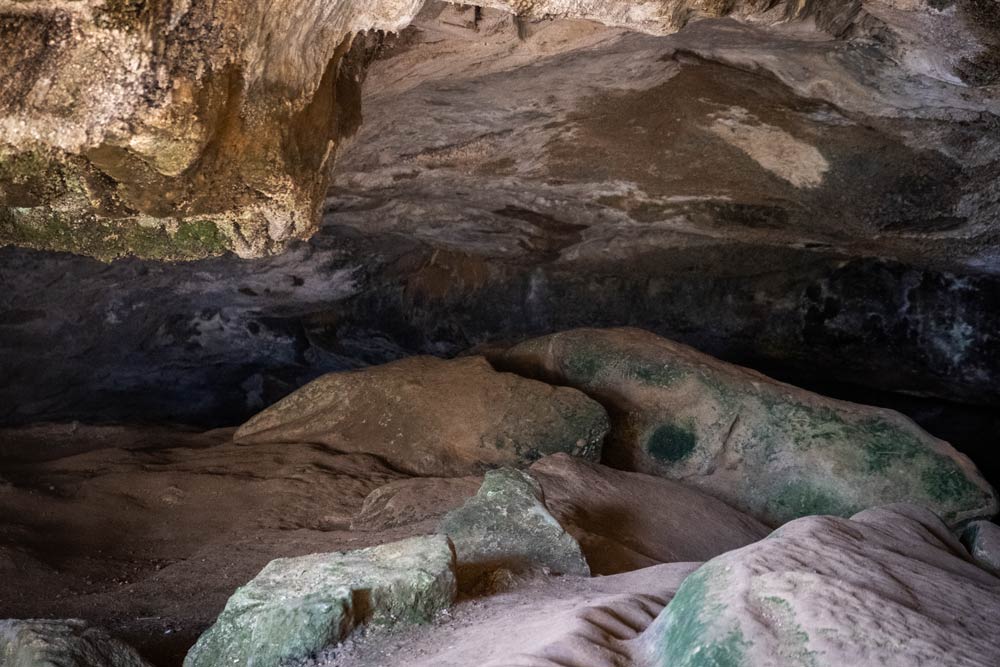 21. Truman Track
Perhaps my favourite hidden gem on the West Coast, the Truman Track is my favourite short walk.  Perhaps it was the good weather, or the sun starting to go down, but this 15 minute walk to a hidden beach was totally unexpected and just blew me away.
Sometimes short walks just aren't worth the effort but this secret beach location is a beautiful stop away from what is sometimes a busy hustle just south in Punakaiki.  Do be aware that at high tide the beach can be inaccessible, or you might get stuck, so pay attention to the tides here
For more lovely photos of this spot, click here: Truman Track
22. Sunset on the West Coast
How can you go to the West Coast and not experience the sunset?  Go to any beach on the West Coast and you will be in for a show.  Given that the majority of New Zealand cities are on the East Coast of New Zealand, a West Coast sunset is a rarity for many.
So do it, go watch the sun dip beyond the horizon, at least once on your West Coast itinerary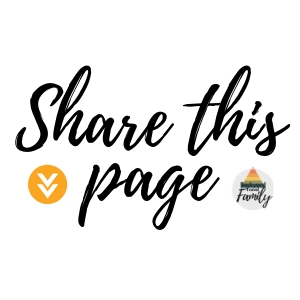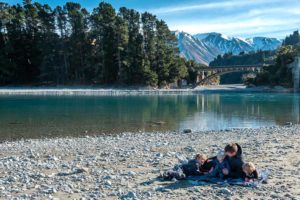 Things to do in Ashburton with Kids and around the Mid Canterbury Region If you are like me, you are always looking for interesting things
Read More »