A Guide to Weather in New Zealand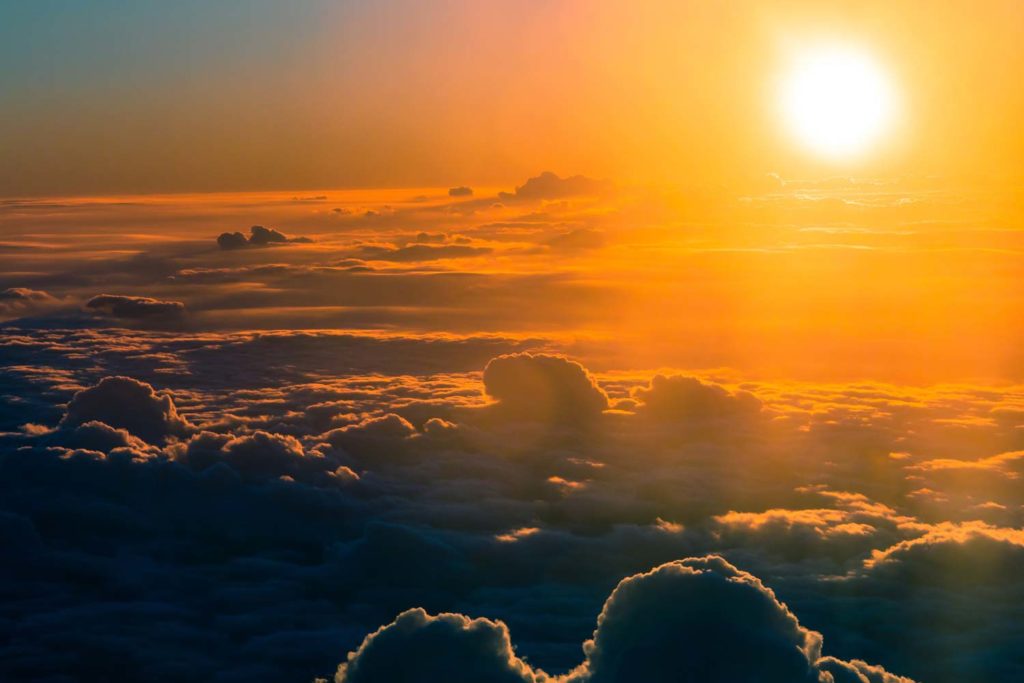 I don't know about you, but I didn't realise that not every country has 4 seasons in one day.  Yes, New Zealand is one of these. Growing up in New Zealand you just learned to love the layers, so this is my biggest advice – layer up!
Summer
Summer in New Zealand can reach 30-35 degrees in places, but this is not common across the whole country.  If I was going to pick an average temperature for summer, I would say around 24 degrees. But it can get cooler at night, so whenever you go anywhere, or especially if you are camping, take a sweatshirt and some pants in the later evening.  As for sandflies – they love to bite you.
A HUUUUUGE word of warning about our summer sun.  I'm not sure if you have heard, but there is a big hole in the ozone layer, right above New Zealand.  So what does that mean for you? Burn time can often be around 12 minutes. Yes, 12 minutes in the direct sunlight can cause your beautiful skin to burn.  Its not a European sun that will turn your body brown, it is a red, blistery, skin cancer causing burn. So please please use a high SPF sunscreen, preferably one made here because somehow these creams just seem to know what they are doing a lot better than our friends foreign sunscreen (Is that a real thing? I'm not exactly sure, but some of our au pair friends were burned using their European suncream and not ours.  Maybe it wasn't a high enough SPF) Also hats and sunglasses… you know the drill.
Summer Clothing
Shorts and t-shirt
Always a light long sleeve layer for when the sun goes down, our temperatures generally drop in the evening.
Sunhat, sunglasses, sunscreen
Jandals of course (have you sorted out your kiwi slang yet?)
Summer around New Zealand


Areas such as the Waikato and Auckland are more humid, whereas the South Island has a drier heat
Marlborough, Bay of Plenty and the Hawkes Bay are the sunniest places in the country
Central Otago often has some of the highest temperatures of the season.
Winter
Winter in New Zealand is cold, just like anywhere.  If you are venturing outside, again take a lot of layers and be sensible in alpine areas – the weather can turn very quickly up there.  Please be sensible, as you don't want to be one of "those tourists" who have to be rescued because they thought they could climb a mountain with jeans and a t-shirt because "it wasn't too cold when we left."  Its happened, but I'm sure most people with families surely wouldn't be that silly.  If you need to know more about walking and climbing in alpine areas in New Zealand, check out the Mountain Safety Council who have some great tips.
Winter Clothing
We are based in Canterbury where temperatures would hover around 5-10C in the winter time.  I would usually dress my kids in
Merino/thermal under layer
Long sleeve tshirt
Sweatshirt
Outside jacket
Warm trackpants or snowsuit pants to keep them dry
Hats and gloves
Winter around New Zealand
Snow will usually fall in the Canterbury High Country, Queenstown/Lakes District, Otago and Southland
Cities such as Christchurch may have one light snow per year.
Winter in Auckland and North can often be around 13-15C as opposed to Queenstown and South where its around 0-8C.  Its definitely warmer the further north you go in the country.
The West Coast of the South Island is the rainiest place in New Zealand 
Winter Accommodation
One of the main considerations for winter is the type of accommodation you choose. What you may find surprising, especially if you choose an Air BnB is that our houses to do not have central heating, and some bach's (holiday homes) will not have great insulation.  Our houses are commonly made of wood, not brick, and insulation and double glazing are only now being enforced. We have had a number of overseas guests who have found New Zealand pretty cold, often because our houses are colder than expected and not because the temperature is especially freezing.  Look for houses with a heat pump/heaters or a fire.
Sandflies
There are some areas in New Zealand that are just a haven for sandflies, especially near the water – I'm looking at you Milford Sound and the West Coast.  We often make sure the kids have light long sleeve shirts and pants in these areas (you will know when you see them) as well as covered shoes as these little bugs will eat you alive.  They aren't harmful of course, but they itch like crazy and some people do react and cause them to swell a wee bit.  If you want a giggle, check out Tim and Fin below as Tims feet get swollen and Fin hides under the blankets in terror. (Ive found the right section of the video below)
There's a topical cream called Soov that you can put on the bites, or else find some allergy medicine with Loratadine in it, if they start to swell too much.  Pop into the local chemist and they will be able to help you.
Don't worry they aren't terrible everywhere, but do bring some insect spray if you are heading into the outdoors.
Top tips
Super strength sunscreen

Layers at absolutely any time of the year

Insect spray

Be ready for anything, its often 4 seasons in 1 day