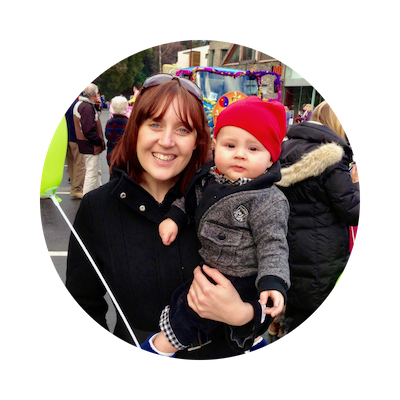 Jen
chief Travel Organiser

Hey, I'm Jen and I have been lucky enough to travel all my life and even live overseas.  But after visiting over 40 countries, I've realised that home, New Zealand, is really where my heart is.  I really believe New Zealand has it all and its so easy to travel here.  This is why I think its the perfect family travel destination.
Now I know that travel can be a bit more difficult with kids (cue my 3 munchkins below)  But it can be really rewarding, if you do your research and are able to prepare well.  So whether you are a seasoned traveler or a complete newbie who feels like… "Oh my god, its hard enough at home to organise and control my kids, theres no way I'm going to think about traveling somewhere new"… we have you covered!
Before child wrangling, I worked in Sport Management, thus turning my passion for sport and active lifestyles into a career.  I love the values and lessons learned within sport – resilience, perseverance, passion, excellence, teamwork – all things I hope to share with my children, and all things that can be reinforced through travel.
Things I love: 
reading trashy beach novels or crime drama,
landscape views (I will literally walk anywhere to get the best views!)
seeing my kids learn and smile,
baking delicious cakes, and nothing airy like a sponge. If its going to be cake, a rich chocolate cake or decadent carrot cake, so you know you've eaten some
Things I can't live without: 
The mountains and great views
custard squares, 
fresh rapsberries
hot chips and 
fresh bread (don't you just love the smell of it) Omg all carbs (haha)
What I'm passionate about:
Healthy eating, especially for the kids (90% of the time of course)
Being kind.  It doesn't cost anything, yet can have great impact
Sport and Exercise: those endorphins are nature's happy pills and it just makes you feel so good
A balanced lifestyle:  Work hard but also play hard, otherwise what is the point?! I don't want to be to old before I enjoy life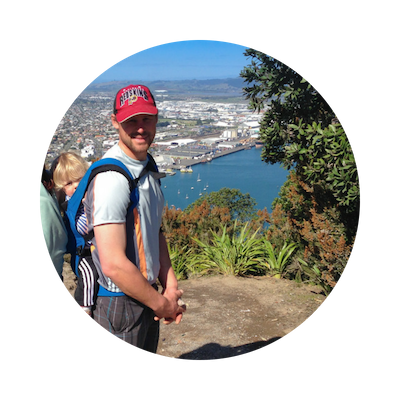 Ashley
strong thoughtful dairy farmer

Anyone who knows Ashley, knows he would hate the idea of writing about himself, so I will save him the hassle.
I remember cycling around the Marlborough Sounds as a teenager thinking this would be a beautiful place to get married.  Well.. I didn't get married there, but I found a nice rural boy from the area, completely by coincidence.
Ash grew up on dairy farm and loves being outside. We both met at University on sport scholarships so we have always shared our love of being active.  After playing rugby in the UK I was excited to share the joys of travel as I had done a bit, and he was very green.  
We seem to have a natural rhythm travelling.  I am organised and do the research and he is great with all the logistics.  When things are busy with work at home, we travel…. we are able to put our worries behind us and focus on being in the moment.  Together we've trekked up to Everest Base Camp in Nepal, spent 2 months overlanding in Africa, camped all across Europe and have dabbled in Australia and the USA
Now with 3 children, we can't wait to show them all around New Zealand and eventually head overseas for some more adventures
Things he loves
rugby and squash
being active (he once ran a half marathon with about 3 days of training)
food (I dread to think of the food bill when we have teenagers if they eat like Ashley)
Favourite Travel Experiences (Ashley actually answered this bit)
All the history in Italy, okay.. the gelato while looking at the history.. or maybe just the gelato… everyday
Wild Camping in the Serengeti
Reaching Kala Pattar summit on our trek to Everest Base Camp
Cage Diving with Great White Sharks in South Africa
Sleeping in a felucca down the Nile.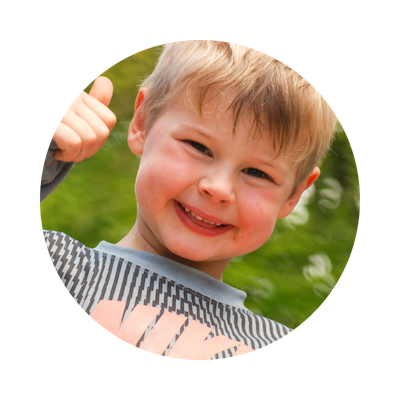 Nathan is a natural leader and on some days, a complete drill sargent.  He likes to be organised and works to a schedule and you will often hear him keeping his younger brother in line
He is an adventurous eater and his favourite foods are salad, wraps and mums chocolate cake
He loves to ride his bike, swim in the river and play lego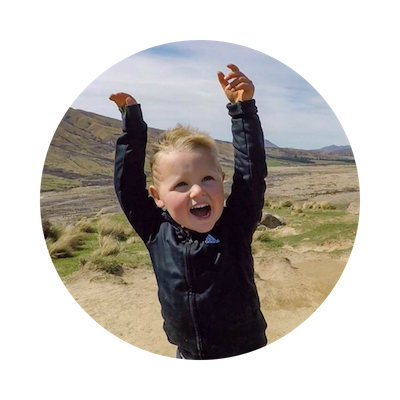 Kipton
4 yr old fire cracker
Kippy is full of life.  You definitely have to have your hands ready with this kid – he will run and jump at you without warning, just to give you a cuddle.  He is sweet and caring and has a natural talent for tackling
Kipton loves to do gymnastics and paint and draw.  For a kid who is all over the show, he has a lot of patience and determination in the tasks he is doing.
His favourite foods are: fruit, yoghurt and pizza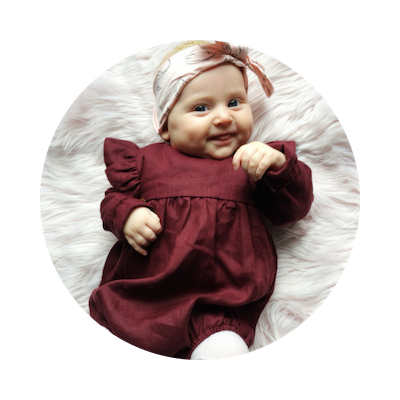 Wee Emmie is a giggly sweet 2 year old who rolls with life, which is great for travelling
The sweetest things is seeing her eyes light up when she sees her brothers.  But she doesn't take any trouble from them.  She holds her own, I tell you.
Emilia loves jumping on the trampoline, sitting on the window sill and singing Frozen