Kia Ora, We are Jennifer, Ashley, Nathan (8), Kipton (7) and Emilia (4), otherwise known as the Backyard Travel Family.  We are a family of avid outdoor enthusiasts who love active adventures.  Jen and Ashley spent a couple of years travelling the world and are now enjoying exploring their own backyard, here in New Zealand.
We love to show our children the freedom, excitement and enjoyment of getting out in nature and hope to inspire others to do the same.  Learning through experiences and learning to push their own boundaries are great values we hope to instill in our children.  We love to tell our story and we want you to be apart of it.


Jen Parkes and her wonderful family (Backyard Travel Family) have been working with Experience Mid Canterbury Tourism collectively over the past 12 months.  We recently engaged Jen and kids when filming our District Winter Video.  They were an absolute pleasure to work with. 
Jen is very organised and is keen to understand how the kids can included in all the activities and experiences in Mid Canterbury and the wider Canterbury region.  Jen has create a large following on her Instagram feed and has written some fantastic local stories relating to travelling with kids which you can find on our website here.  
Experience Mid Canterbury and our followers love reading Jens stories ad suggestions, which are hugely helpful when considering travelling with kids in our region.  We highly recommend working with Backyard Travel Family.
General Manager of Experience Mid Canterbury
Ezi Car Rental had the pleasure of working with Jen from the Backyard Travel Family in 2020, working in partnership to provide content and images for our website and social media platforms.
Her professionalism, speed, dedication to the job and content provided was top notch, and Jen always went above and beyond on all requests. How she does this with three kids in tow and regular amazingly planned and orchestrated NZ trips we will never know!
Ezi would HIGHLY recommend Jen and the Backyard Travel Family to any other companies looking for a high quality and authentic collaboration, we can't wait to work with her and her family again in the future.
Melissa Hurst
Sales and Marketing Manager at Ezi Car Rental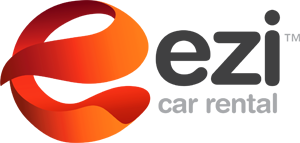 Jen from Backyard Travel family completed some project work for us in February this year.  Tekapo Springs required some additional candid imagery particularly relating to our new summer activities.
The final content delivered from her was outstanding and well above the scope we agreed upon.  It was fun, engaging, authentic and exactly what we were looking for.
Jen was fabulous to work with especially in her communication, execution and time frames.
I would have absolutely no hesitation in recommending her to promote any business across your social platforms.  What a wonderful family to work with and we are most definitely looking forward to the next opportunity.
Andy Murray
Sales and Marketing Manager
Tekapo Springs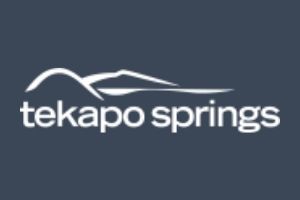 We chose to work with the Backyard Travel Family as we loved Jen's authenticity and her can do attitude. We wanted families to have the confidence to try new activities in the district and we felt readers would connect with Jen's style of writing as well as her beautiful imagery! 
We have had great engagement with all of the articles Jen has produced for us and would definitely recommend working with her if you're interested in seeing awesome results.
Shay

Robinson
Community & Economic Development Advisor for Selwyn District Council 

Jen from Backyard Travel Family has been an absolute delight to work alongside with. Jen is one of our treasured Roadies who explores our great properties across New Zealand. 
She is always quick to respond and has provided some amazing photos, videos and blogs about her stay with our properties. We love having Jen as a Roadie and look forward to having her Off the Beaten Track more in the future.
Hannah Devlin
Off the Beaten Track Properties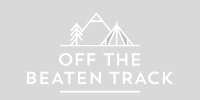 Jennifer (@backyardtravelfamily) has been an ideal brand ambassador to work with for us at Kids Ride Shotgun. We work with a lot of people across the world and Jen's professionalism and great communication has made working together a pleasure. 


Jen has been on point with our goals whilst maintaining her authenticity, I wouldn't hesitate to recommend her and the family to others looking for authentic influencers in New Zealand. 
Hugh Thomas
Kids Ride Shotgun