Incredible Wanaka Views: Diamond Lake Track and Rocky Mountain Wanaka (2 walks in One)
Diamond Lake Track and Rocky Mountain Wanaka Hike
The views, the views, the views.  This is the reason to walk this Wanaka track.  Only a short drive from Lake Wanaka, the Diamond Lake Wanaka track and Rocky Mountain track provide a great option for walkers of all abilities
Want a short flat walk or one that you could mountain bike?  Try the

Diamond Lake Circuit

Want a short walk with a small hill and a viewpoint?  Head up to the

Diamond Lake Lookout Point

Want a great view, but don't want to do a long walk?  Head up to the

Lake Wanaka Lookout

Want a 3 hour return hike with some of the most incredible views?  Try the

Rocky Mountain walk

, Wanakas best views for a short walk
Seriously the options here are great.  You can also turn all of these walks into a figure 8 track so you don't have to backtrack and complete the same trail for very long.  See I told you it had something for everyone!
Article Table of Contents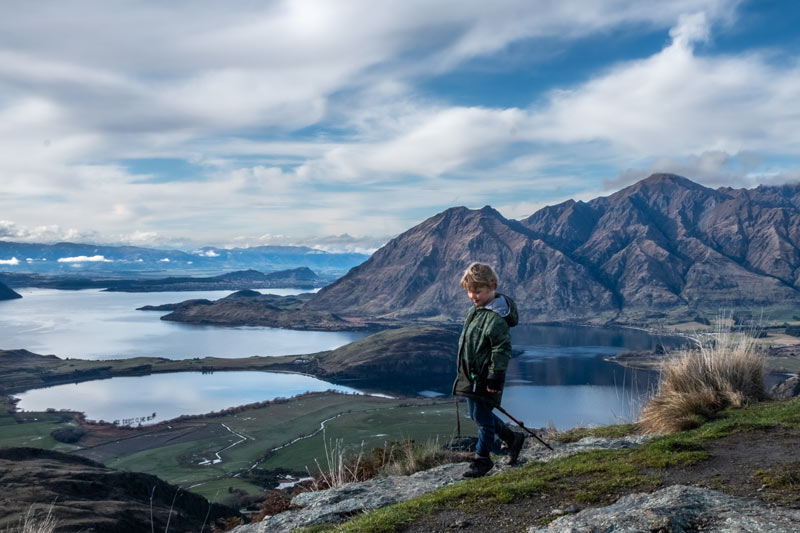 Diamond Lake Track and Diamond Lake Lookout
If you are looking for a lovely short walk that is mostly flat, then this is the Wanaka walk for you.  This track is an easy dirt track, with a small incline (upward angle, not a hill) at the beginning of the track and the rest of the trail is flat.
It won't take long to reach Diamond Lakes, the kids walked there in 15 minutes.  You can walk around the lake and head back to the start, if you'd like an easy short walk, or you can continue up to the Diamond Lake Lookout. 
The Diamond Lake Trail Lookout is only another 10 minutes up the hill.  It climbs quite quickly up the stairs, but there are some great views from up there
How long does it take to walk these Wanaka walks?
Start to Diamond Lake: 10-15 minutes

Diamond Lake Loop Track: 35- 40 minutes return

Start to Diamond Lake Lookout: 25 minutes

Diamond Lake Lookout and Loop track combined: 50-60 minutes.
** There is a Diamond Lake Glenorchy campsite as well, don't mix the two up 🙂
Lake Wanaka Lookout
If you wanted to continue to some amazing views over Lake Wanaka, then you can take a sidetrip to the Lake Wanaka Lookout.  You continue on the Rocky Mountain track and it will be signposted on your righthand side.
We didn't head out to this lookout point as we were heading to the top, but it will take around 50-60 minutes to reach here with kids.  You could do this track as a standalone walk, taking a little under 2 hours return and 5km to complete.

Rocky Mountain Wanaka Track
Start to the top of the Rocky Mountain track: 90 minutes with a few stops.
This has to be my favourite Wanaka hike that I have done so far.  Views for time, it was definitely good bang for your buck and it had great variety that kept the kids entertained and busy.
Above all else, the views were phenomenal and the track, while uphill the whole way, wasn't too taxing.  A few steep sections, some general steady uphill, some rocky sections, it really was great!
If you think of Rocky Mountain as a big knob up on the hill, there is an eastern and western track.  You can complete both sides in a loop or just choose to go up one way and back down the other.  They are quite different and the weather will play a good part in your choice.
The eastern track has all the views and is very exposed.  The western track has some great rocky gullies to climb, is a little more sheltered (at times) but if it has been wet, it is likely to be slippery and muddy.  We went up the eastern track and came down the western.  It would possibly be easier to climb up the rocky sections, rather than come down them, but they weren't huge stretches, so either way would be fine.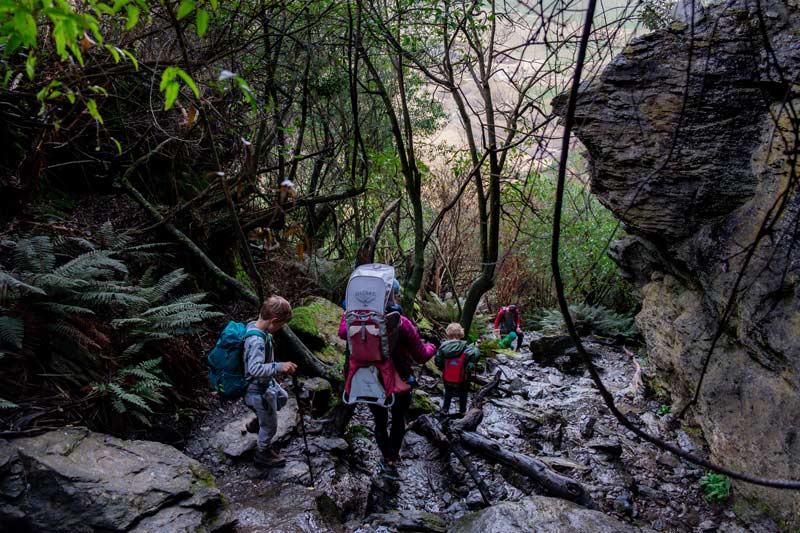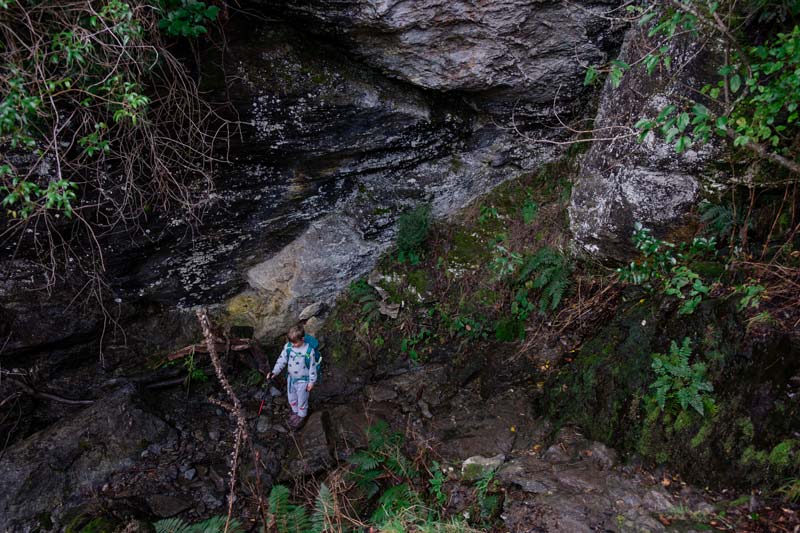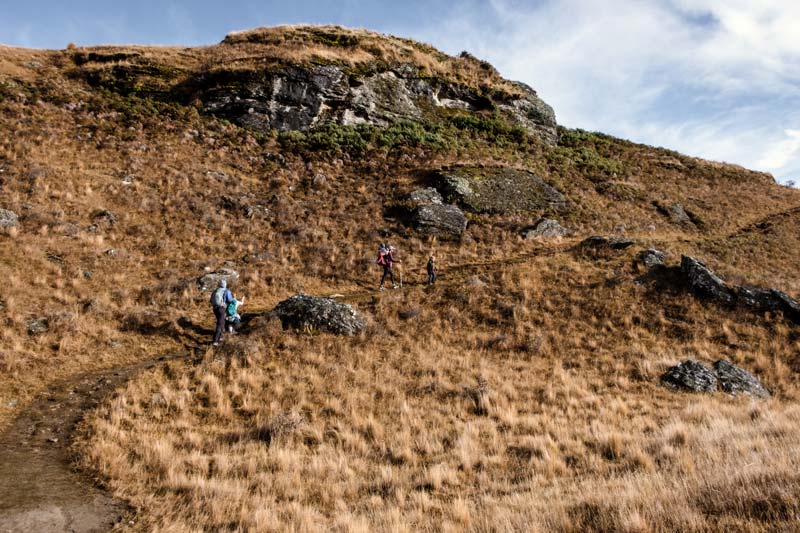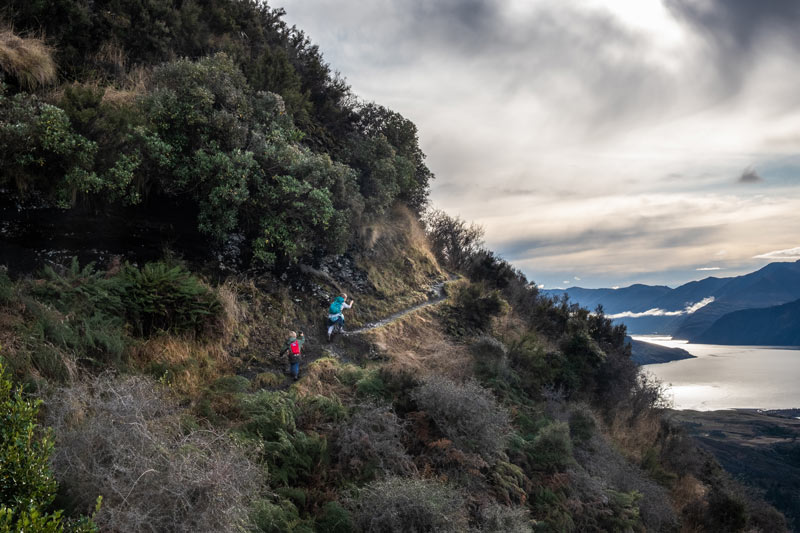 Rocky Mountain Summit
When you make it here, WOW!  There are 360 degree views over the whole of Lake Wanaka and the beautiful Southern Alps.  You can see Mt Aspiring, Roys Peak, the skiers at Treble Cone and the incredible lake views.  It really is a spectacular summit.  The Rocky Mountain summit is at 775m.
There is plenty of room for young kids to crawl or explore and get out of the backpacks if you are carrying one, or even have a picnic.  It's a big summit space, so you won't be teetering on a rock for this one.  The kids spent a long time exploring, climbing and jumping off rocks while I took photos.  It was a great place for two year old Emilia to stretch her legs since I carried her this time.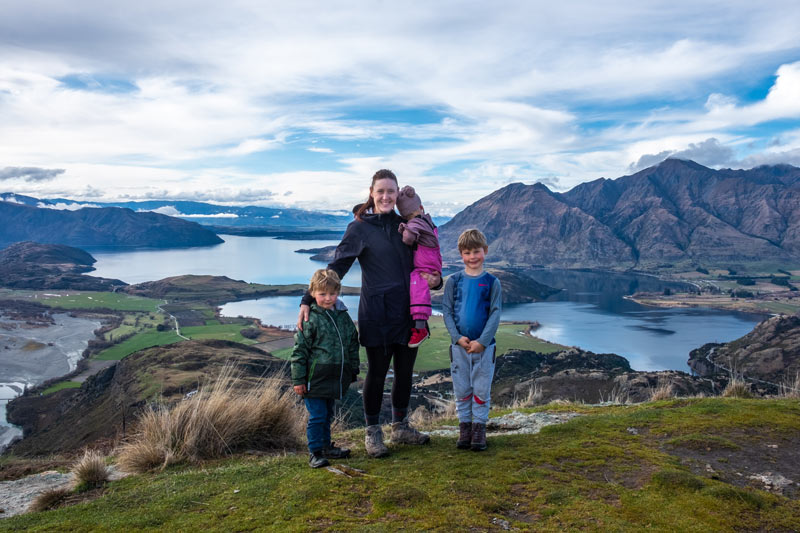 How long does it take to walk the Rocky Mountain Track in Wanaka?
It is signposted to take three hours return.  It took us 3 hours with some stops for photos and snacks on the way up.  So three hours with kids (ours were 5 and 6) is totally doable.  Fit adults could do the track in about an hour to the top, so it's not too long.
We spent a lot of time at the top having a lunch break and just exploring.  The summit is a big flat section of rock so toddlers can explore a bit without worrying that they will fall off the mountain.  We spent about an hour just relaxing, so I would allow 4 hours all up if you plan on stopping and are taking the family.

What is the terrain like on the Rocky Mountain Wanaka track?
The start of the track is a wide 4WD style track, and the rest of a mixture of dirt, gravel and rocks.  This is an uphill track, but I didn't find it too strenuous even with a toddler in a backpack.  There are a few rocky steep sections with stairs that required a bit of a leg up, but all in all, not bad for climbing a mountain.
Was it safe climbing Rocky Mountain?
There were some sections of this track that were narrow and "on the edge of a mountain".  If you haven't done a lot of hiking with kids before, you will need to be careful.  But I didn't have any worries with my kids on these sections.  They are 5 and 6 and we do quite a bit of hiking together so are used to terrain where they have to be careful.
Note there are no barriers, so common sense is advised.
In winter it can be covered in snow and ice, and I've been told that it's quite slippery when the track is wet.  This may make some of these narrower sections more dangerous.  The Department of Conservation do not recommend this hike in the winter when there is ice.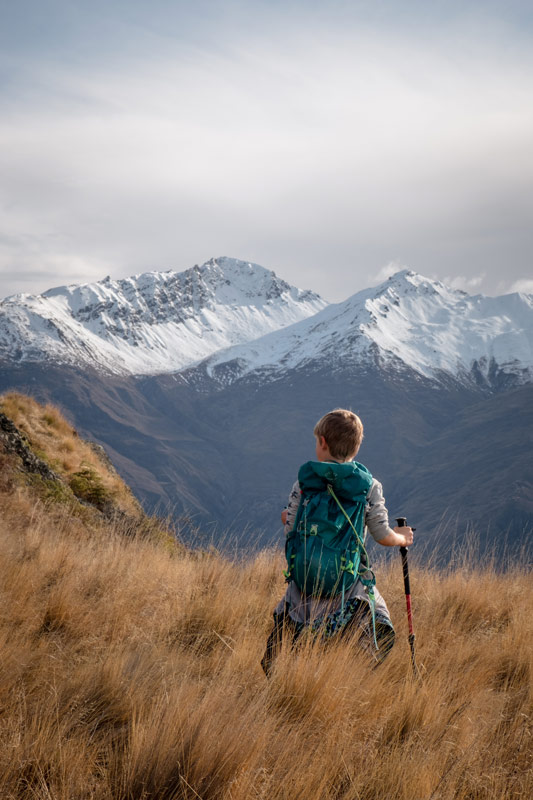 Hiking Rocky Mountain Wanaka in Winter
As mentioned above, the track can be slippery and hazardous when covered in snow and ice.  But that doesn't mean it is a complete no-go in the winter.  We hiked in August, although the temperatures had been unusually warm.  It was 8-10C the day we hiked with the kids and there hadn't been a good dumping on snow.  
Do make sure you check the conditions and keep an eye on the weather, but you can definitely hike the Rocky Mountain track in winter.  Try checking in with the Wanaka information centre as they are used to the weather conditions and can help you make a decision.

How to get to the Rocky Mountain Wanaka and Diamond Lake Track
Note:  When I put this into google maps recently, it didn't take me to the carpark.  (It told me turn off onto West Wanaka Road  So do make a note of where you actually need to go. You are looking for the Diamond Lake Conservation Area.  This is a carpark with a toilet and you can see this from the main road.
From Wanaka, head on the Wanaka-Mt Aspiring Road.  This is the same road as the Roys Peak Track and Glendhu Bay.  You want to head on this road for about 20 minutes and you will find the Diamond Lake and Rocky Mountain Track Wanaka on the righthand side.  Both tracks leave from the same point.  So you don't need to go off this road, you will see the carpark on the right.
Highlights of the Rocky Mountain Hike Wanaka
The views, the views, the views

The kids also liked the rock scramble on the Western track.

Did I mention the views?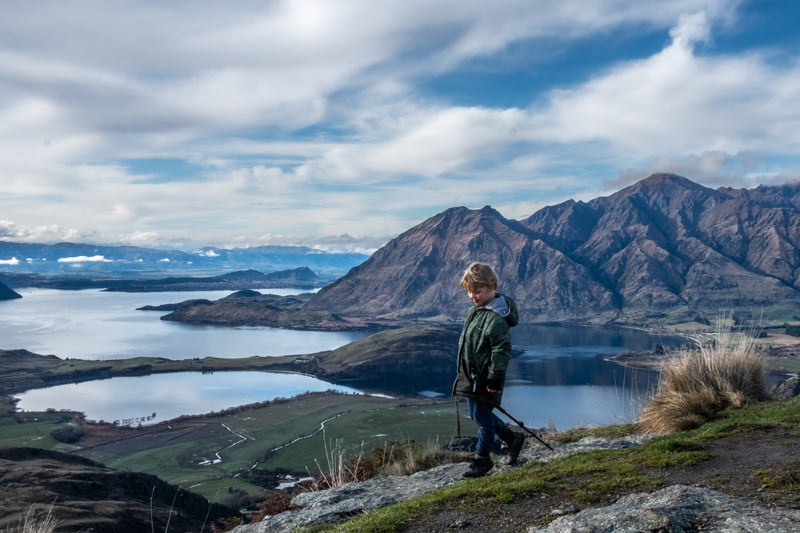 We know you will absolutely love the Rocky Mountain Diamond Lake Loop track, just trust us!  If you are still up for some more Wanaka hikes, we've included a few options below
Other great Wanaka Walks
Mt Iron Wanaka:

 A 60-90 minute return walk or loop track across the road from Puzzling World.  This is a shorter and easier track with views over Lake Wanaka and Wanaka township, as well as Albert town.  This is still an uphill trail but much easier this the Rocky Mountain track.  The views are good on the Mount Iron track, but the Rocky Mountain track is better

Roys Peak Wanaka:

 The most famous walk in Wanaka, a real icon.  This 4-6 hour return walk (for adults) boasts the most incredible views, but is a boring walk.  It is just a 4WD style track up the side of the hill/mountain, going up, up up.  It is not sheltered, nor a very interesting walk, but the views are the winner here.  If you don't want to walk as long as this, skip the Roys Peak track and try this Rocky Mountain trail.

Blue Pools, Wanaka: 

The Blue Pools track is an iconic Wanaka walk, although is actually an hour from the Wanaka township itself.  You travel towards the West Coast, past Lake Hawea and further around Lake Wanaka to get here.  It is a lovely drive worth doing though with some great lookouts on the way.  The Blue Pools walk is a 20-30 minute track to a big swing bridge that overlooks the lovely blue green waters. It's quite a tradition to jump off the bridge at the Blue Pools into the freezing water below.  An easy flat track, suitable for strollers too.
So make sure you go and check out Rocky Mountain, New Zealand's best new trail… haha now I'm making things up.  But totally MY new favourite walk. I'm already itching to go again.
If you are hanging out in the region for a while, you may find these resources helpful too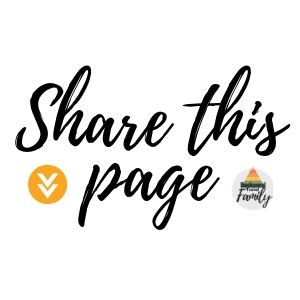 I didn't really want to hike today, but actually it was really good. We met a new friend on the walk and I liked the views. At the top you could see mountains all around it. It was fun coming down the rocky bits. It was like exploring a cave.