Best things to do in Ashburton and Mid Canterbury with Kids
Things to do in Ashburton with Kids and around the Mid Canterbury Region
If you are like me, you are always looking for interesting things to do with kids in Ashburton, or what to do in the Mid Canterbury Region.  Even better, is if you can find FREE things to do! The majority of these activities are free or very low cost and are great local family options.  You definitely don't need to leave the district to have a great time!
We have compiled our "best things to do in Ashburton series" including
Where is Ashburton, New Zealand?
I can understand you not knowing where Ashburton is.  It's a small rural town, servicing the wider rural community, but is actually quite underrated.  Its close to some beautiful scenery well off the beaten track and a great place to base yourself in Mid Canterbury.
Ashburton is 90km south of Christchurch.  The drive from Christchurch to Ashburton will take about 1 hour, 10 minutes.  Alternatively the drive from Timaru to Ashburton is only about an hour.  So Ashburton is an easy stop between two main South Island cities.
Where to stay in Ashburton and Mid Canterbury
Ashburton Accommodation 
Ashburton is a great central place to explore the wider Mid Canterbury region.  It has some great restaurants and cafes and a range of motel style accommodation that is comfortable and good value for money.
If you are looking for somewhere to stay in Ashburton, try these accommodation options below
Accommodation in Methven and Regional Mid Canterbury
Skitime Methven:  Skitime has a good range of rooms for families, starting from a deluxe lodge room sleeping up to 3, as well as two and three bedroom apartments with lounge and full kitchens.  One of the big highlights of Skitime is its beautiful restaurant and the fact that kids 10 and under eat for free here.  For the latest prices on accommodation at Skitime, click here
Rakaia Gorge Camping: 

 A well kept secret is that there is a campsite looking over the Rakaia Gorge.  There is no power here, but gas hot water for the kitchens and showers.  An incredible spot to stay for a few days, especially in the summer.  Click here for more info on the Rakaia Gorge Camping Ground.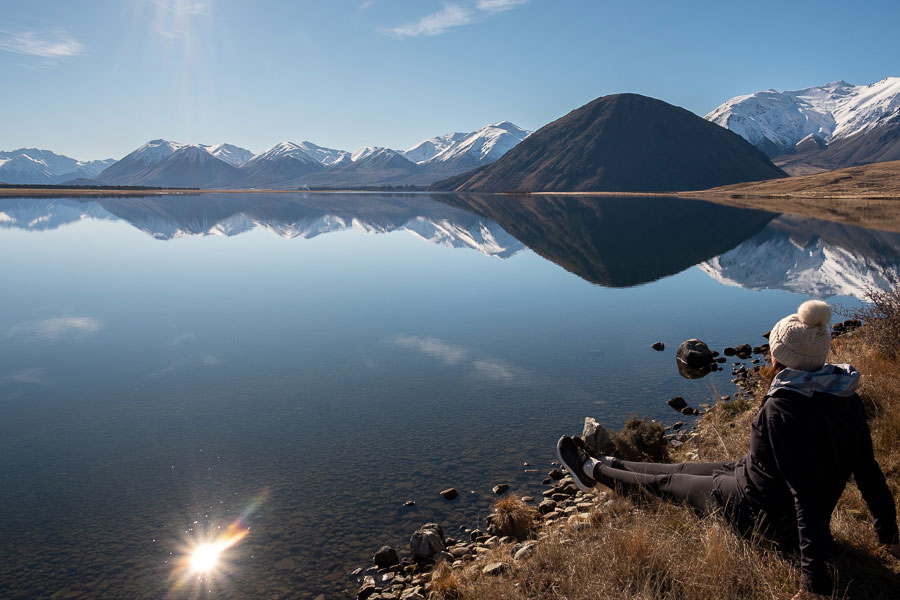 Best Mid Canterbury and Ashburton Attractions
Get your adrenalin going on the Discovery Jet, Rakaia Gorge
There is on better way to explore the Rakaia Gorge, than to be in it, on the Discovery Jet.  Blair and the team will take you for a thrilling ride down the Rakaia Gorge while showcasing the history and unique facts about the area.  There is no one that knows the Rakaia Gorge better than the team at Discovery Jet
Get dirty with Dirt Banditz
Dirt Banditz are a must for those who love speed.  Their Can-Ams will see you running hot laps on their purpose built off-road track, just 10 minutes from Methven Town Centre.  Cam and the team will have you sliding, jumping and zooming around the track and no experience is required, as they are your personal drivers
The Dirt Banditz experience is great for teams, groups and birthday parties, with an onsite bbq available and special hourly pricing for groups.  Go and check them out, its a whole lot of fun.
Adventure Balloons, Methven
Hot Air Ballooning in Methven is an incredible experience.  Graeme has a few special sheltered spots that allow him to get his hot air balloon up, even if its a bit breezy in Methven.
Flying in a hot air balloon is a bucket list experience and Mid Canterbury is a pretty place to do it.  Beautiful patchwork looking farmland, the snowy mountains of Mt Hutt and all the way out to the coastline.  Some days you can even see Mt Cook.
Best Kids Activities in Ashburton and Mid Canterbury for families
Heading to Ashburton? Things to do include: 


Ride trains at the Plains Railway and Historic Museum
What kid doesn't love jumping on a train?  Ours just love them, so in the weekends, you will often find our boys on the miniature trains or checking out one of the historic steam trains.  The steam trains are great value as you get unlimited rides with your ticket, and under 5s are free! Their Facebook page has the most up to date opening days, as they aren't open every weekend.
If the kids love machinery, there are often old tractors and farm equipment out on display, as well as historic fire engines.  A great family activity to do in Ashburton. 
Visit the animals at Geraldine Farmyard Holiday Park
If your kids love animals, take a picnic and head to the Farmyard Holiday Park in Geraldine.  They offer a day pass to visit, just $2 for children, $5 for adults or $10 for a family. Their range of animals include all your usual farm animals as well as wallabies, donkeys, turtles and peacocks. Bring along your bike for the bike track,some energy for the playground and there's even a swimming pool you can use in the summer.
Free activities at the Ashburton Art Gallery, West Street, Ashburton
Did you know that the Ashburton Art Gallery often has an interactive exhibit set up just for kids?  For example at Easter, you could build and draw your own vegetable garden or carrot patch which entertained the kids for well over an hour.  The added bonus, was that it was free. A great activity for a rainy day or even winter.
Sports and Swimming at EA Networks Centre, Ashburton, NZ
If you are looking for something to do with kids in Ashburton on a rainy day, then the EA Networks swimming pool is an easy option.  But did you know, for a couple of dollars entry, you can use the sports courts. If the venue isn't fully booked, you can take some balls and play inside where it's perfectly warm and out of the cold and wind.
Scooter or Skate at the Ashburton Skatepark
Almost in the middle of the intersection, on the corner of West St and Moore st is the newly painted skatepark.  This smooth surface is perfect for scooters, skateboards and BMX bikes. The best time for younger children is in the middle of the school day, as it can be a bit dangerous for young kids when it's busy, although they do love watching the older kids practice their tricks.
Marvel at old planes at the Ashburton Aviation Museum
A secret wee gem, this Ashburton attraction is completely underrated.  Free for kids, the small Ashburton Aviation Museum houses a number of beautiful restored, real life planes in its hangar.  Kids love to marvel at the sheer size and being able to walk up close to them is quite a treat. We often sit outside and watch the skydivers land, as Ashburton airport is home to the Skydiving Kiwis.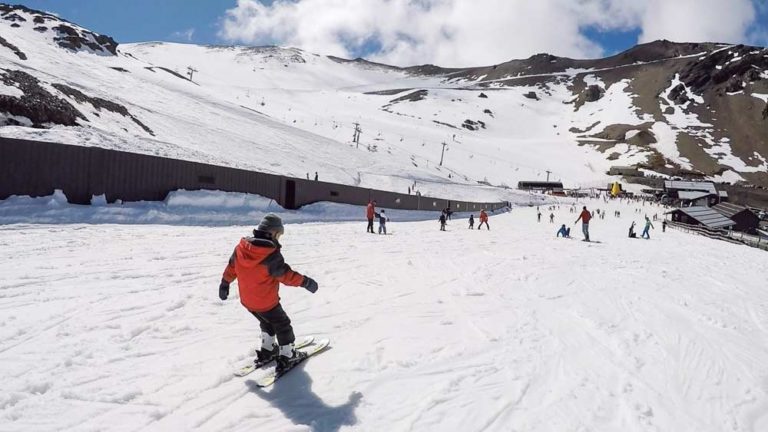 The Best Playgrounds and Bike Tracks in Ashburton for kids
You don't need to worry about what to do in Ashburton if your kids love to play outdoors.  Bring our bike and check out these great Ashburton playgrounds and Ashburton bike tracks.
Methven Skills Park, Methven Town Centre
The Methven Skills Park, ie BMX and Pump track, is such a great community project that shows that volunteerism, hard work and fundraising definitely still exists in small communities such as this.  
This skills park is probably aimed at school children and older, however younger kids will be able to do parts of this with help.  If you have older children, this is definitely worth the trip as the huge downhill will help the kids get plenty of air. We saw late teenagers/young adults perfecting their skills so this is definitely an activity for all ages.  Young kids will just have to be careful if it is busy. Our three year old is on a pedal bike and can pedal around about half of the tracks, but struggles to get up some of the hills, so gets off to push. Parents will need to be hands on with under 5s.
For kids who love to bike, this will be one of the best things to do in Mid Canterbury.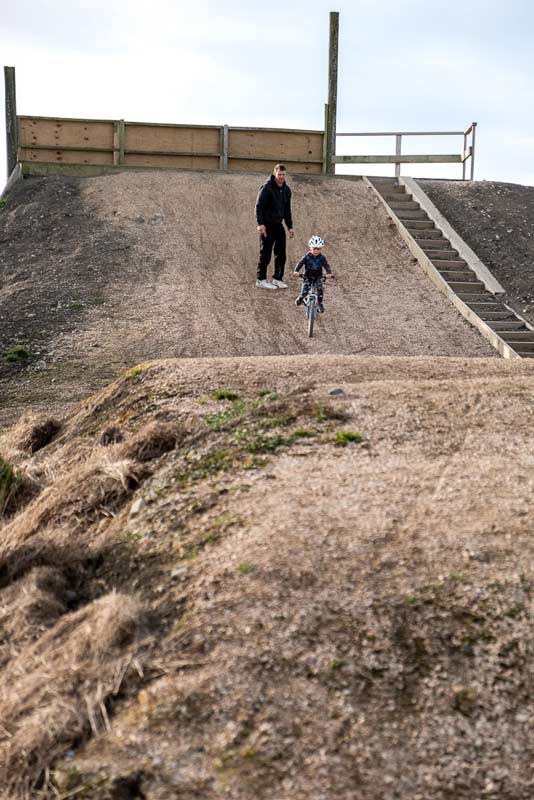 Lake Hood Bike Pump Track and Playground
Just 10 minutes away from Ashburton, you will find the ever growing subdivision of Lake Hood.  There is a great restaurant and cafe that overlooks the lake and a kids menu that will thoroughly satisfy the kids.  After your coffee and fluffy/freakshake, grab the kids bikes for a cycle or walk around Lake Hood. Or you can head to Huntingdon Avenue and let the kids spin their wheels on the pump track.  This is one of the only bike tracks we have found that is suitable for preschoolers and my 5 year old still enjoys it too. Next to the pump track is a playground too for double the enjoyment.
Ashburton Domain  
The Ashburton Domain is well known for its large playground, and this is a regular favourite for our kids, but have you explored the other activities in the domain?  There is a fitness track around the outside that the kids love to compete with me at, feeding ducks at the lake, practicing their long jump over at the athletics track, discovering new birds in the aviary and picnics in the park.  Bring along your bike for the wee bike track, as well as cycling on the trails through the gardens. 
For more information and photos of the Asbhurton Domain, click here
Huge Slide at George Glassey Park, Tinwald
If you are in the Tinwald Area, or heading to Lake Hood, a wee stop at George Glassey Park is worth it, if your kids are fans of BIG slides.  The playground itself is relatively small (but plenty of activities for a stop) but the big drawcard is that it has a HUGE twirly slide. Not only this, it's really safe for young kids as there is nowhere for them to fall over the edge on the way up, which I love, having daredevil youngsters.  The big steps to climb up near the top are actually quite tall though, so kids under 3 may need a boost.
You can reach this park on Graham St (the same road you head down to, to go to Lake Hood).  It's not very well known, yet is a great thing to do near Ashburton.
The Old Fort at Argyle Park, Ashburton
Argyle Park, on the corner of Middle Road and Farm Road in Allenton, Ashburton, houses two playgrounds, but it is the old wooden fort that captures the imagination of my 3 and 5 year old boys.  They love climbing through the concrete tunnel and down the old slide with very low sides. It just goes to show that kids don't need shiny and new things all the time, just something to spark some creativity and role play.  There's a nice smooth path that runs through the park which is nice for biking or pushing a stroller, and the second playground has some new age equipment such as the rope net spinning frame.
Rakaia BMX Track
Unless you are a Rakaia local, you probably don't even know this place exists (even google keeps this a secret) but there is a good sized BMX pump track on Railway Terrace West (opposite Michael St)  It is a grass track, with some decent sized hills. There's no frills here but what more do you need in the flat Mid Canterbury Plains besides some hills to speed down. Suitable for those on balance bikes (with some help) and older.  My 3 year old can ride the majority by himself on a pedal bike and my 5 year old does with ease.  
ACL Skills Park and River Trail Loop
Next to the River Trail Loop (12km Mountain Bike Track) is the ACL Skills Park. Hidden behind the Warehouse on Dobson Street West is a great place for older children to bike.  There's a beginners pump track and obstacles. This is great for confident school aged children and older.
The River Trail loop is a 12km long mountain bike track and has 19 sections.  Parts of these are quite technical, and the experienced riders do bike this at pace, so I wouldn't attempt this at busy times with young kids, or without an experienced parent.  Older kids will love the challenge and variety on this trail. For more information on one of the most fun Ashburton things to do and on each of these 19 sections, check out the Ashburton Mountain Bike Club.
Ashburton River Trail
If your children are active kids like mine, then getting them outside on a regular basis is important.  We often head down the Ashburton River Trail. It's usually pretty quiet, the track is safe to ride along, even for toddlers and if they get tired, there is always rock throwing into the river, a family favourite of ours.  Walking, biking, river activities, are right on your doorstep, just on the edge of Ashburton. Find out more about the Ashburton River Trail here.
Rakaia River Trail
The Rakaia River Trail is a safe place to bike and walk with kids.  While not directly alongside the river itself, it runs parallel and has beautiful views over the local farms with the river in the distance.  The gravel track is an easy trail for children to bike, but there are a few stairs along the way that do make it a little awkward. Adult help will be required here.
Cycle Races at the Tinwald Velodrome
Next to the Plains Railway and Historic Museum is the concrete Tinwald Velodrome.  If you're looking for a flat place to teach kids to bike, or for the kids to have somewhere to race, test it out.  In the summer months, join the Wizz Wheelers and take kids of all ages racing on the track on Friday evenings. (from any age where they can make a bike move forward, including trikes) Check out the Tinwald Cycling Club for more information on this kids programme.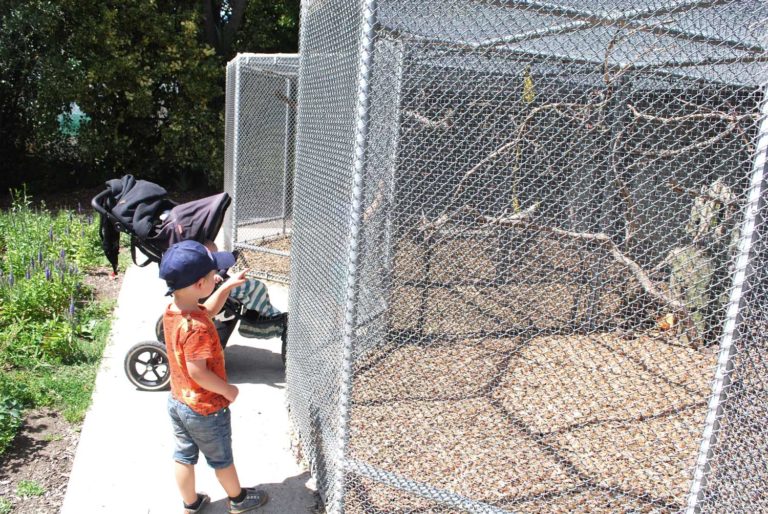 Easy walks under 2 hours in Mid Canterbury for kids and families
Aww Awa Rata Reserve, Methven Mt Hutt Region
The Awa Awa Rata Reserve is at the base of Mt Hutt and is home to a number of walks in Mt Hutt Forest.  We like to walk up the Opuke Track, which takes about 20 minutes to reach the ridgeline. You can see views over the whole of the Canterbury Plains on the walk up here.  It is a little steep at the start but somehow the kids never seem to notice. 
Hiking is one of the kids favourite Ashburton activities.  Our kids have walked up this from about 2 ½ years old. There are some great shorter, flatter tracks at the picnic area in the reserve which are great for very young walkers such as the Rhododendron Walk and Te Awa Awa Walk.  
For more detailed information on the Awa Awa Reserve, click here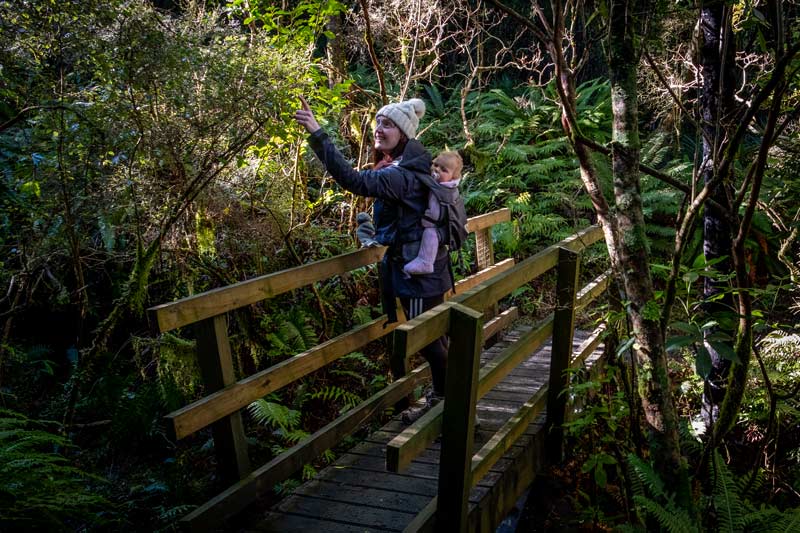 Rakaia Gorge Walkway, Methven
The Rakaia Gorge Walkway is a 4 hour return walk for kids, however if you are looking for a shorter hike to do with kids, why not walk out to the first lookout point, which is about 50 minutes walk one way.  The walk is undulating and a good combination of walking through bush and alongside the gorge for scenic views. We often take the kids to the viewpoint, have some lunch and walk back again. Our 3 and 5 year old have both managed this walk without too much complaining.  The riverside, where the Discovery Jet parks, is a great place to throw stones and watch the jet boats speed past. 
For more detailed information on this walk, click here.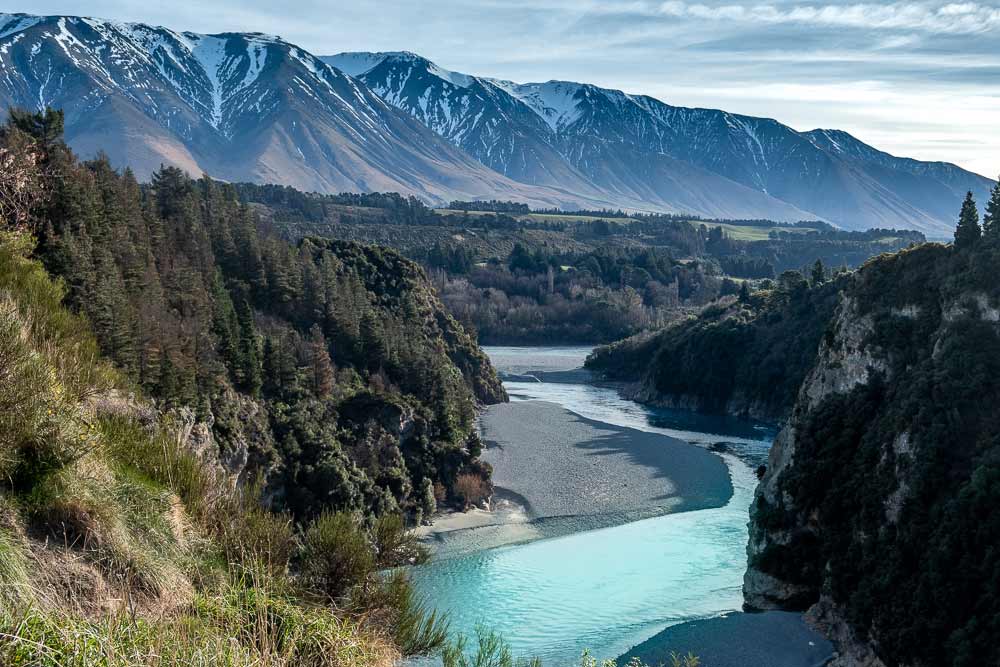 Big Tree Walk in Peel Forest Scenic Reserve
If you're looking to introduce your toddler and preschoolers to bush walking, the Big Tree Walk is a great beginners walk for kids. It's about 20 minutes return, or 30 if you kids collect every cool rock or stick along the way.  This easy track for children takes you to a huge Totora tree that is around 3m wide. This track is also suitable for a stroller or pram. 
Acland Falls, Peel Forest Scenic Reserve
The hike to Acland Falls is another good short hike with a small waterfall at the end. We started this walk at Te Wanahu Flat, near the Big Tree Walk and it took us around 50-60 minutes return. Our three year old walked this easily, even the short steep climb from the flat. The waterfall isn't large but it makes a good point to aim for and the kids enjoyed walking in the bush. 
If you are in Peel Forest and are looking for a harder walk for older kids, why not try out Little Mt Peel (although beware, its not that little at all)  
To find out more about the Little Mt Peel hike, click here
Mt Sunday Walk, Home to Edoras (Lord of the Rings), Ashburton Lakes
If you haven't ventured out deep into the Ashburton Lakes area, you may be quite surprised by the beauty that is hidden in this far underutilised area. A 90 minute drive from Ashburton, this is a great family walk that commands the most beautiful 360 degree views.  The walk will take around 30-40 minutes each way, depending on the speed of your youngest walkers. This Mid Canterbury hike is flat except for the last 10 minutes climbing the hill at the end. Our 3 year old managed this climb very easily. 
If you've seen the Lord of the Rings films, you may recognise the location as Edoras, the capital of Rohan.  You get to see this all for free if you self drive (Do note, there is no film set left here, just the beautiful scenery)  
For more detailed information about this walk, click here.  Walking has always been one of our favourite Ashburton family activities, so you will find lots of walks suitable for kids on our site.
Lake Emma Hut Walk
In the Hakatere Conservation Park, in the Ashburton Lakes region, is the tranquil Lake Emma.  You can walk to the hut, in around 45 minutes (2km) for the perfect hut picnic. You cannot camp here anymore but it is still a great spot for lunch and to get out of the wind.  If you catch the weather right, there are beautiful reflections of the surrounding hills.  For more info on this walk, and other longer half day walks in Mid Canterbury, click here
River Trails 
The Ashburton and Rakaia River Trails are both flat walks where you can really just choose your distance.  They are safe, quiet and a great place to let kids explore. (for more details see above under Ashburton biking tracks)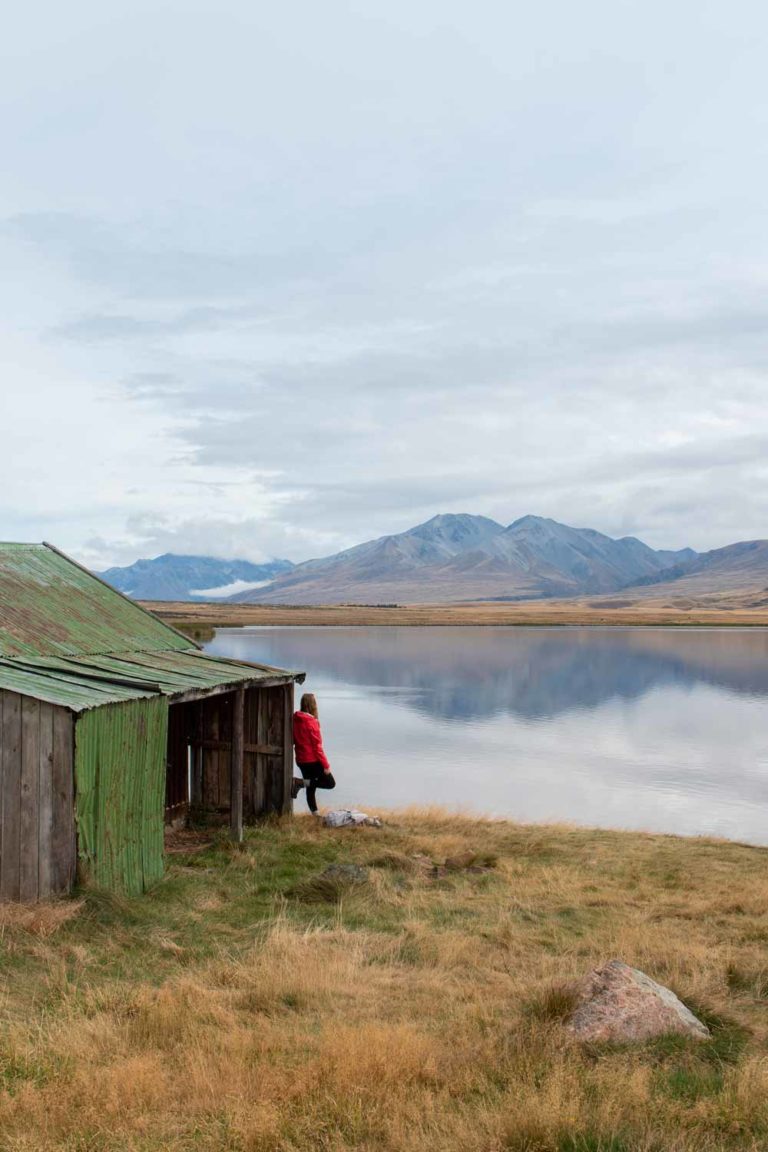 Things to do in Ashburton in Winter with kids
There are not a vast array of indoor activities to do in Ashburton, but winter doesn't mean you have to be restricted to the cosy indoors.  Kids love to get outside, so rug them up warm, pop on their gumboots or snowboots and head on a winter adventure. Do also check out the indoor activities above in the Ashburton attractions section.
Staveley Ice Rink
There is a great ice rink out in Staveley for the most idyllic winter wonderland activity.  However the weather needs to be just right, and the lake needs to freeze enough for it to be safe to skate.  Go like their Facebook page to be the first to know when it opens. It hasn't been open for the past few years, but cross for your fingers for this winter.
Mt Hutt Skiing and Sledding, Methven
Mt Hutt is a great place for kids to learn to ski.  You can enrol them in lessons, but if you just want to give them a go first up, your cheapest option is to hire them some gear and let them loose on the beginners slope.  A bonus with Mt Hutt, is that the kids under 6 ski for free, so you don't have to pay for a lift pass for them. For our Beginners Guide to Skiing at Mt Hutt with kids, click here and our review and Guide for the Skiwiland Childcare Programme and Kea Club Ski School
If you have under 5s, give them a go on the skis, or grab a toboggan or sled and let them have some winter thrills on the dedicated sled area.  There are creche facilities available if your young ones need looking after while you head up the slopes too. We headed up with a 3 and 4 year old and a 4 month old.  We popped the 4 month old in the front pack, all rugged up and she was warm and toasty. Then when everyone was tired, we popped her in the stroller for a sleep and headed inside for lunch in the warm.  So it's definitely doable with young kids, just have lots of changes of clothes and plenty of food and you will be fine!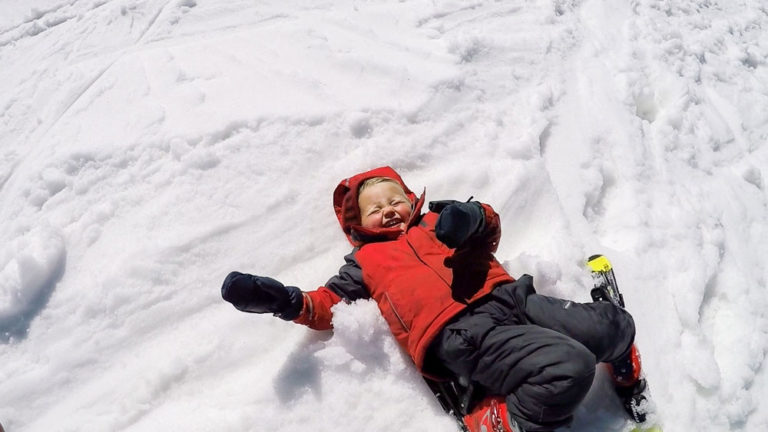 Winter Walking and Biking Adventures
One of the best things about the Canterbury Region, is that even though winter can be really cold, the days are often clear and sunny, meaning if you are active, its not actually too cold outside.  We still take our kids, with all their winter jackets and rainproof overalls biking and walking (in all our favourite spots above) during the winter.  
Top Tips:
For biking, don't forget gloves.  Their wee fingers get freezing

Polypro tops and merino layers are key

A thermos of hot milo or soup always helps to warm those tummies

Go out in the warmest parts of the day ie. 11am-3pm

We recommend waterproof layers or ski gear for very young kids as grass is often damp and kids seem to find every puddle.

If you're heading to a playground early in the day, take an old towel to wipe down the slides and swings.
Best things to do in Ashburton with kids
So there you have it! A great list of what to do in Ashburton with kids.  If you are keen to know whats on in Ashburton, come over and chat with us on Facebook or Instagram.