Have you ticked off these Bucket List Things to do in Canterbury
Epic Things to do in Canterbury
You might be surprised to know how big the Canterbury Region.  In fact, Canterbury covers the following areas
Christchurch City

Kaikoura

Hanmer Springs

North Canterbury (Rangiora, Amberley)

Arthurs Pass

Mid Canterbury (Ashburton, Methven)

Mackenzie Country (Mt Cook, Tekapo, Twizel)

South Canterbury (Timaru, Geraldine, Fairlie)
It is an absolutely huge region and there are so many awesome things to do in Canterbury.  So let us help you create your Canterbury bucket list.
Christchurch is an awesome place to base yourself when exploring the Canterbury region, so if you're going to stay, check out out Best Christchurch Accommodation article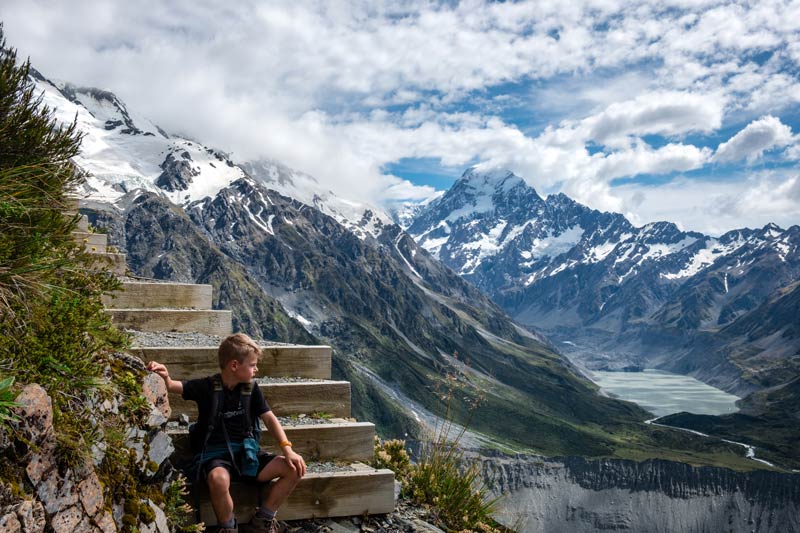 The Best Things to Do in Canterbury
Swim with Dolphins with Dolphin Encounter Kaikoura
One of the best things to do in Canterbury is to swim with dolphins and Kaikoura is one of the best places to do this.  They have a resident pod of dusky dolphins which often numbers 200-300 animals. There is nothing more exciting that seeing animals in their natural habitat in the wild and dolphins are just the friendliest creatures.
The team at the Dolphin Encounter will make you feel completely safe and confident in the water.  So even if you aren't the best swimmer, the buoyant wetsuits and extra floatation devices means that practically anyone can give it a go.
With numbers capped at 16 swimmers per boat, swimming with dolphins feels like a really personal experience.  In fact they often come so close you could touch them (although you can't do that, lets help wildlife stay wild)
After you swim with dolphins and get warm again, you also have the opportunity to view them from the boat deck.  So grab your camera and take some photos.  It's a totally different experience seeing them from above too.  Watching them leap and ride the bow wave was a beautiful experience.
Tips for families and visiting with kids
Kids need to be 8 years and older to swim.  If you have children younger than this or adults who do not wish to swim, they can still come along as spectators.  Watching from the deck is still an awesome experience.
If you are able to, practice snorkelling in a pool prior to this trip.  My 8 year old had snorkelled a few times, but hadn't for ages.  It took a little while to get used to long slow breaths, so to make the most of dolphin watching, I'd advise a wee refresher.
If you have access to flippers, a lesson in using these would also be useful.  Kids in swimming lessons are taught to do lots of little fast kicks, but with flippers, its more about slower powerful movements.  The flippers are useful for keeping you buoyant, but also swimming towards the dolphins, which helps in the open sea.
If your child isn't too confident at swimming, they have kickboards and noodles as well.  Our 8 year old was given a double wetsuit (a short and long one) so it was very buoyant.  I didn't have any concerns with him staying afloat at all.
Take a GoPro so you can capture these awesome memories!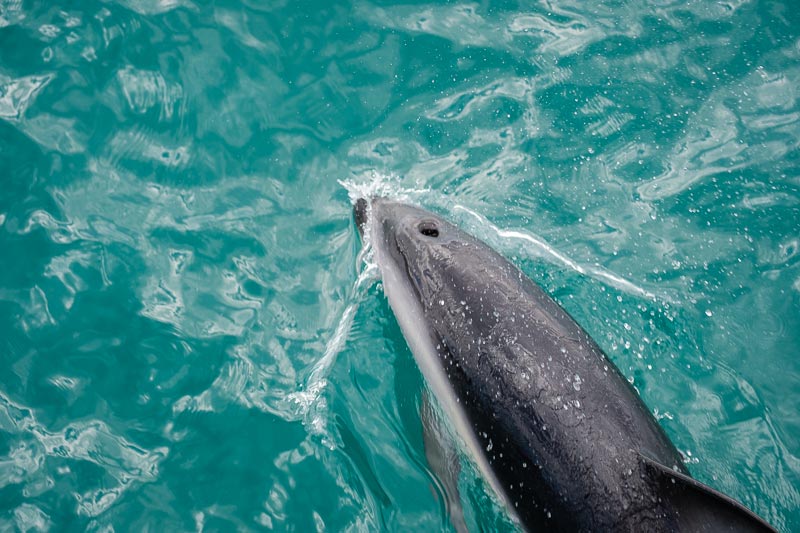 Hot Air Ballooning with Adventure Balloons
From the heart of Mid Canterbury, Methven based Adventure Balloons will give you the scenic flight of a lifetime.  Canterbury sightseeing at its best, you will get incredible views over the mountains, Canterbury Plains and the coastline.
Being close to the mountains, Adventure Balloons can offer more consistent takeoffs as they are sheltered from the pesky nor-west wind.  While a little fresher, I think winter is the best time for hot air ballooning in Canterbury as the mountains are just so magical with their snow capped summits.
Tips for families and kids
Kids must be 4 year old or older to fly with Adventure Balloons
There are 4 segregated compartments on the hot air balloon and it does include a seat.  So kids can sit down for a rest if they do get a little tired from standing.
Kids will need to be able to stand still and not bounce around.  If your kids are a little wiggly, this might not be the activity for them.
We found this experience to be completely safe.  My 5 year old was not scared at all.  They just have to hold and brace for landing as there's often a little bump at touchdown.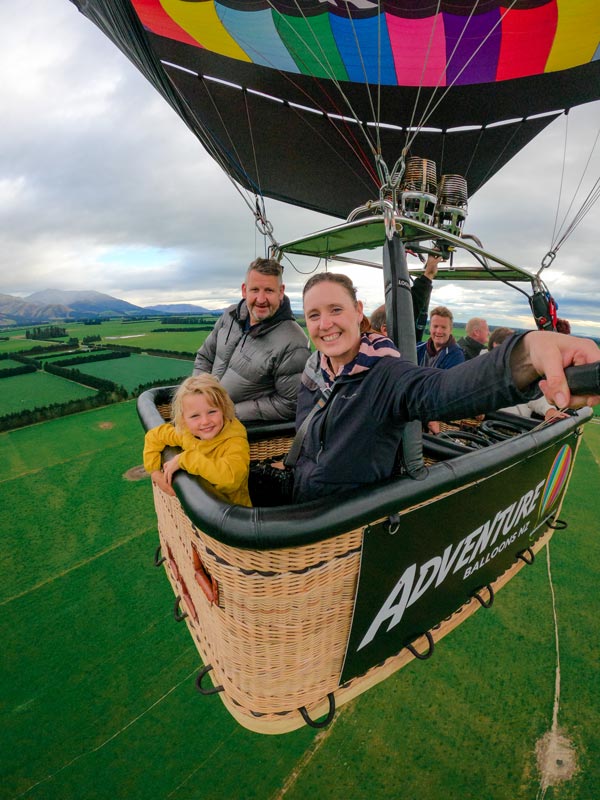 Zoom down the Rakaia Gorge with Discovery Jet
One of the best ways to explore the blue waters of the Rakaia Gorge is by boat.  Discovery Jet is a great family friendly experience in Canterbury.  Jump on board with Blair and the crew for a thrill seeking experience.  With 360 degree spins and great knowledge of the area, it's an adventure and an interesting tour all in one.
Discovery Jet also runs fishing tours and you can combo up with other activities such as clay bird shooting and rafting.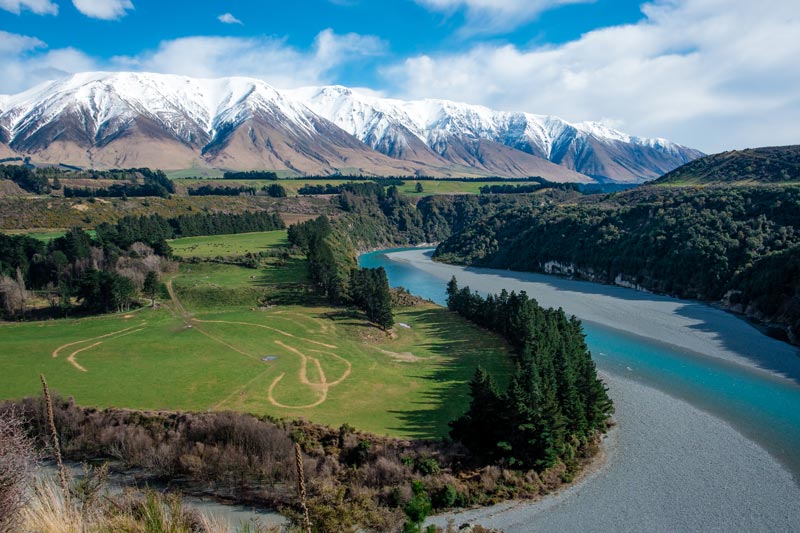 Mud, sweat and fear: Offroad Experience with Dirt Bandits
One of the most unique things to do in Canterbury is to get dirty with the crazy UTV experience from Dirt Bandits.  In the hands of your professional driver, you can jump aboard a Can-Am Maverick X3, that looks a bit like one of those offroad cars your kids have.  Then, take a deep breath as you take off around the dirt track at up to 100kph.
While I'm sure some would wish they could drive this vehicle themselves, I loved how fast we could go and swing around the corners, something I wouldn't have the skill to do myself.  But you really just have to put the trust in the driver, otherwise I'm sure you wouldn't breathe throughout the whole experience.
Tons of fun and a real adrenaline rush.  They also do group bookings and birthday parties. Experiences are available for kids 7 years and older.
Top tips for families with kids
Experiences are for one person at a time so you cannot accompany your child

If you're bringing a group or family, bring some food and some tunes and make an afternoon of it.

You can view the vehicles fly past the base area but there will be times when the vehicle can't be seen, so there is a little waiting around.
View Mount Cook, New Zealand's tallest mountain
Mt Cook is arguably one of New Zealand's most beautiful places.  The majesty of the mountains, especially in winter when they are glistening in fresh show is something that everyone should see once in their life.
The road trip to Mt Cook is awesome.  You'll drive past glacial lakes that are an icy turquoise colour and end up in an alpine paradise.  When you visit Canterbury, you simply must see Mt Cook.
If you're up for walking, here are some tracks with great views of Mt Cook
Another Canterbury bucket list activity is to take a scenic flight.  Fly by ski plane or helicopter and view Mt Cook up close on one of the most memorable scenic flights you'll ever have.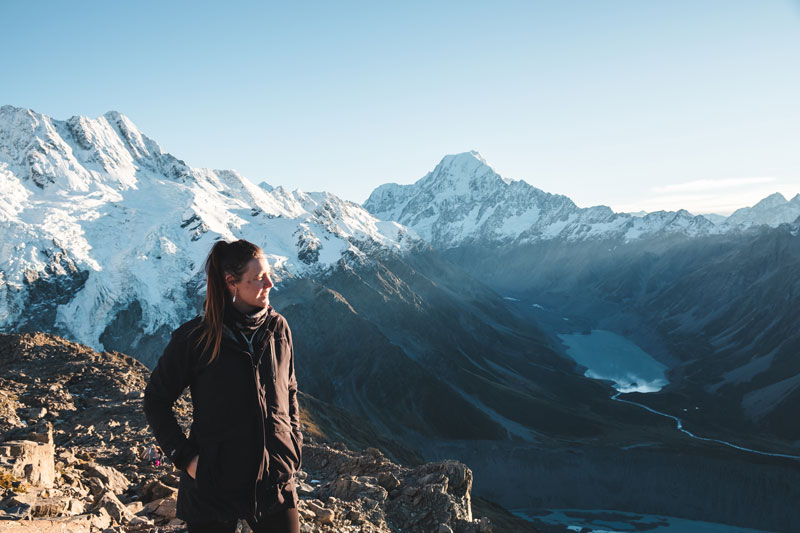 Check out some Hidden Gems in Canterbury
While there are some incredible Canterbury attractions, here are a few of my favourite hidden gem experiences in Canterbury
Highlands Farm Stay:  If you've never experienced kiwi farm life, then this is an absolute must do.  Located in Mackenzie Region of Twizel, this farm stay includes private accommodation, farm fresh eggs and food to feed the resident alpaca, sheep, chickens and pig.  The highland bull here is also super cute.  They have an executive barn for a couples romantic escape or a family friendly two bedroom cottage.
Staying in a backcountry hut:  Tramping is the kiwi word for hiking, so try being an outdoorsy type for a night but taking a walk to a remote hut.  Some of our favourites in Canterbury are Woolshed Creek Hut, Rod Donald Hut and Packhorse Hut
Deep Stream Track, Lake Aviemore. I guarantee you've never heard of this short walk.  Into a flooded canyon you career along a sidling track to some great little swimming spots under the willows.  About an hour return.
A High Country Experience at Erewon Station.  Deep in the Hakatere Conservation Park and the Ashburton Lakes region is a beautiful high country farm.  Take a Clydesdale wagon ride or stay in the self contained accommodation on site.
Christchurch Street Art:  I love city street art and Christchurch has some beautiful pieces. See a few of these below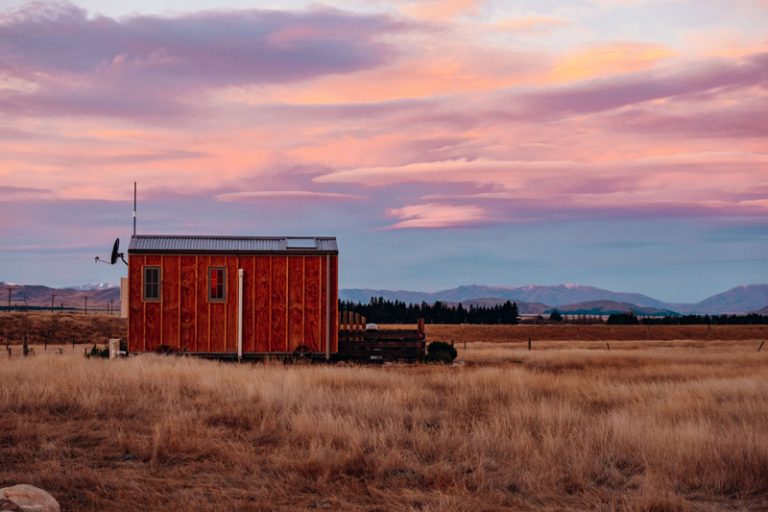 Canterbury Walks and hikes
With such a diverse landscape, one of the best things to do in Canterbury is to take a walk.  From coastal walks in Christchurch and Kaikoura, to lake views in Mid Canterbury and Tekapo, to mountain adventures at Mt Cook, there really is a walk for everyone.
Read More:  Canterbury Walks and Hikes
Our Canterbury Walks article has some detailed information on the best Canterbury hikes, but here are a few of our favourites to wet your tastebuds.
The Best Short Walks in Canterbury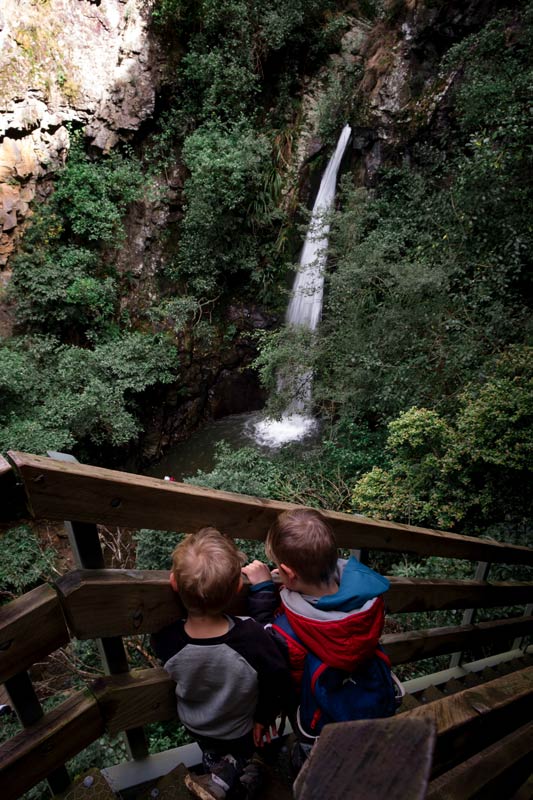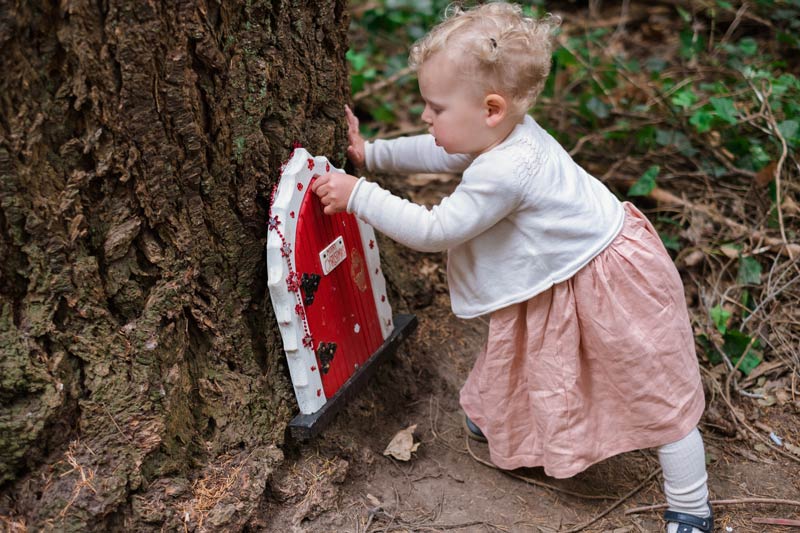 The Best Day Hikes in Canterbury
Mueller Hut, Mt Cook: a 6-8 hour return trail on an advanced tramping track.  It is a tough trail to Mueller Hut but the views are to die for.  If you're fit or up for a challenge, this is an absolute must do
Little Mt Peel, Geraldine: (4-5 hours return) Ascending almost 1000m, there is nothing small about Little Mt Peel. A great uphill tramp with expansive views over the mountain and Canterbury Plains
Peak Hill, Mid Canterbury: (4 hours return) A lungburner of a trail, but you will love Lake Coleridge, the mountains and braided rivers from above
Woolshed Creek Hut: (4-5 hours return)  With a choice of trails here, choose the easier Miners Track with the kids, or Rhyolite Track for more of a challenge
Mt Fyffe, Kaikoura (8 hours return)  A good uphill hike to 1602m above sea level.  The best place to view sunrise over the ocean.  A hut for overnight stays is also available 3 hours up.
To see more Canterbury Walks, click here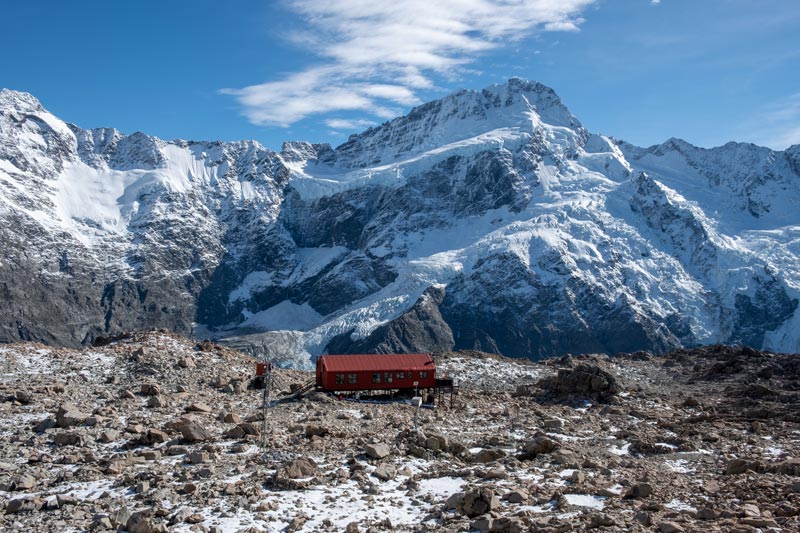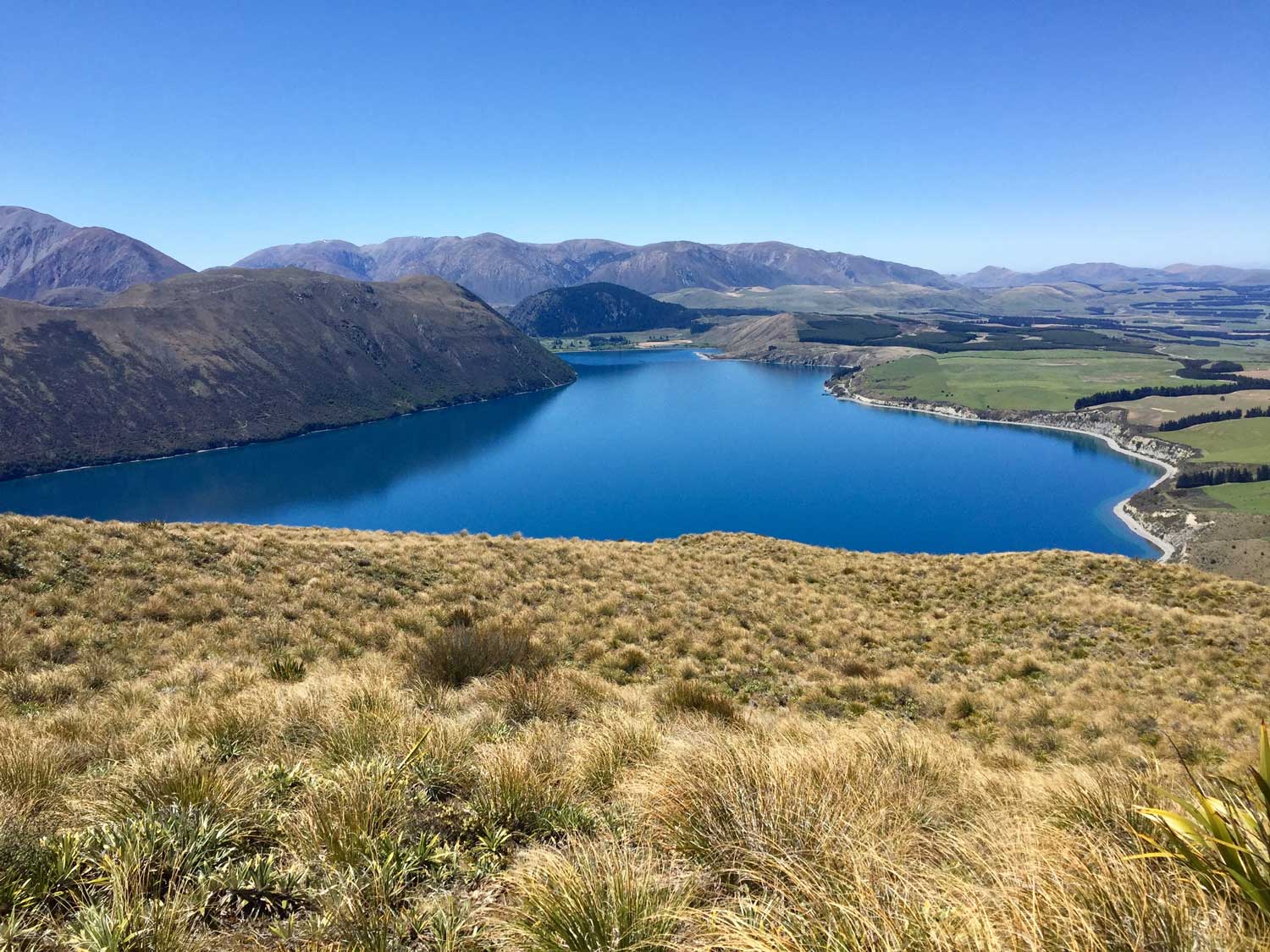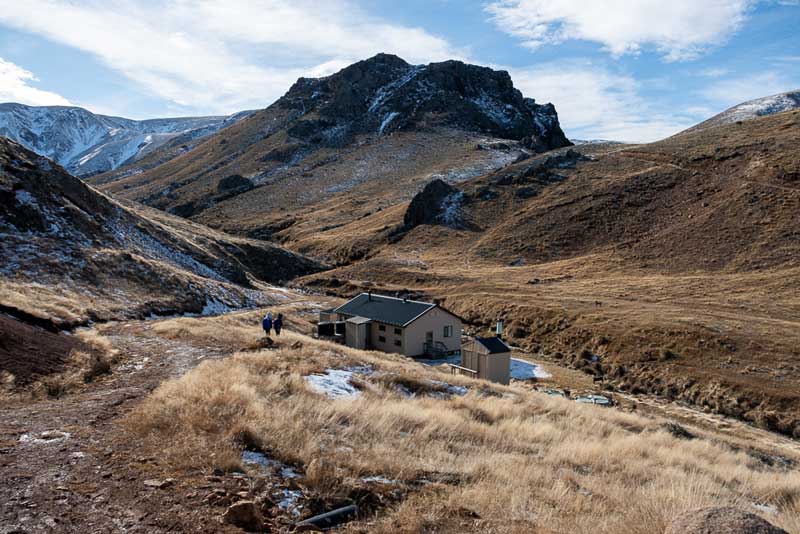 Take a Scenic Drive in Canterbury
Jaw dropping views are abundant in the Canterbury region so take a scenic drive and enjoy the views.  Here are a couple of my favourite:
The Kaikoura Coastline
If you're visiting from overseas and are used to highways with hundreds of miles of concrete ahead of you, let me tell you that our road trips are nothing like this.  Driving along the Kaikoura coast is so soothing and relaxing.  There's just something about the ocean.  Make sure you stop at Nims Bins along the way for a seafood feast and at the Ohau Sea Colony to say hi to the local residents.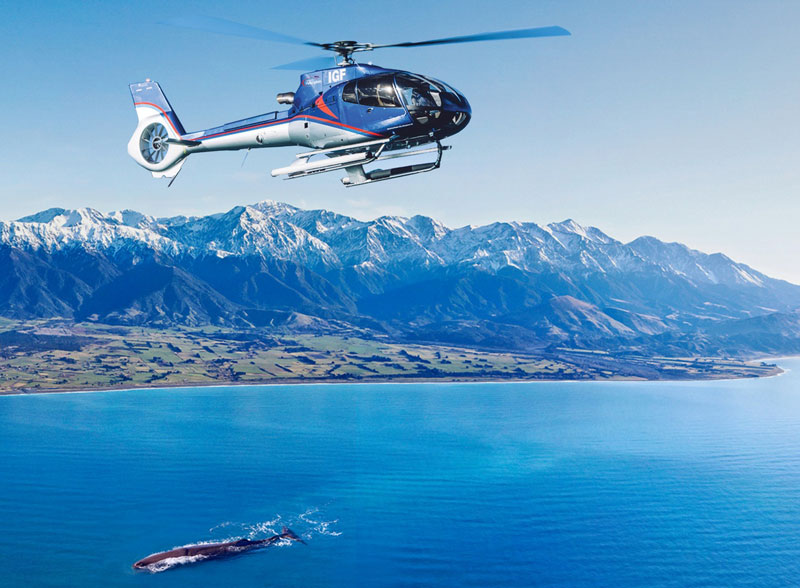 Christchurch to Akaroa
From sprawling inner city to hidden bays and beaches in less than 90 minutes, this is a drive that will make you feel like you're a world away.  Stop along the way at the fabulous Little River cafe or at the Hilltop for a good pizza before you take in the beautiful views of Banks Peninsula.  Don't think its just a day trip though, there are tons of things to do in Akaroa to last a good couple of days.
For more info: Things to do in Akaroa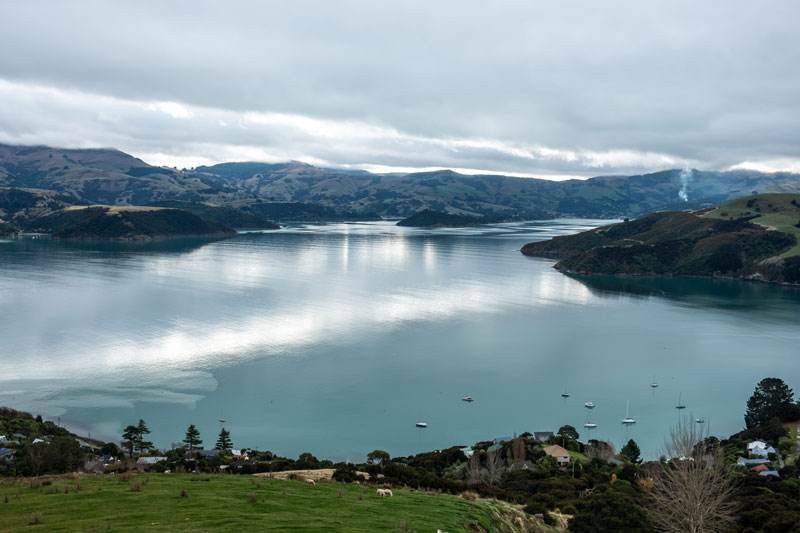 Tekapo to Mt Cook
I can clearly remember myself say "whoa" when I drove down the hill to see Lake Tekapo for the first time.  The glistening turquoise water just blew me away.  From here you will pass the barren dry lands of the Mackenzie before reaching Lake Pukaki, perhaps my favourite lake in New Zealand.  
On a clear day, you will have the most magical views of Aoraki Mt Cook, New Zealand's tallest mountain.  As you continue to drive to Mt Cook Village, as the mountains fill the landscape, you really get a sense of how small you are compared to nature
Read more: The best things to do in Tekapo and Awesome Mt Cook Walks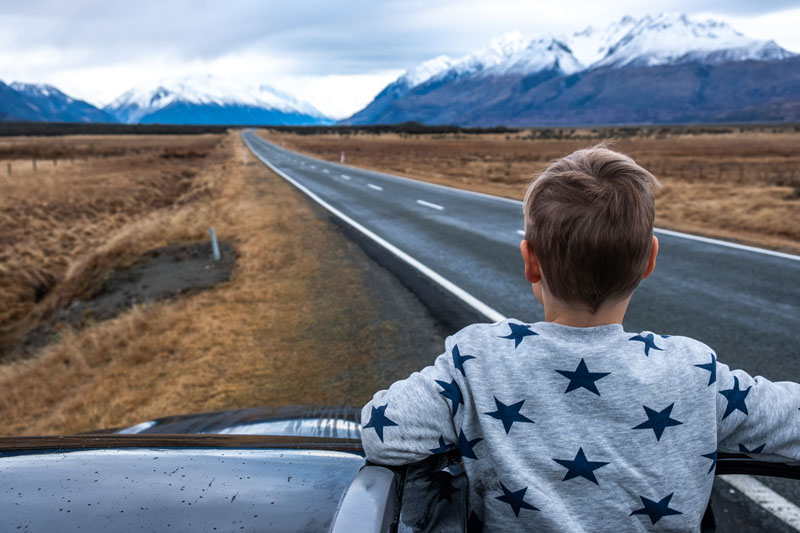 Mt Somers to the Ashburton Lakes
One of the most unknown and underrated places in Canterbury, the Ashburton Lakes are an undiscovered wonder.  The landscape here is sparse, and desolate, until you finally arrive and the most incredible lakes.  In winter, it's the most special and you are likely to be the only ones out here (do note it does sometimes snow out here)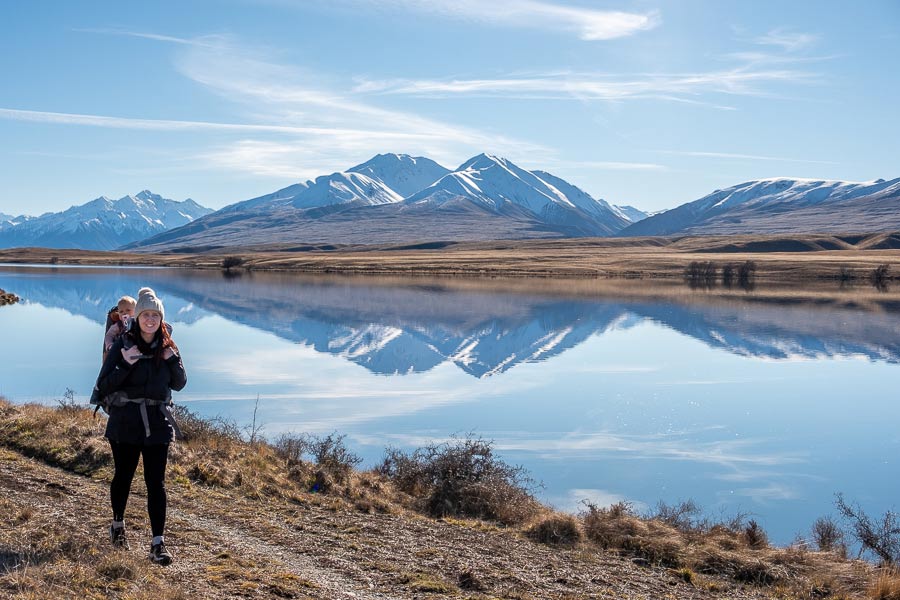 Need more help planning your Canterbury Holiday?
Here are some articles that may help you