Packhorse Hut Walk with Kids: Best Half Day Walk for Families or Beginners Overnight Hike in Christchurch
Packhorse Hut, Canterbury
The best beginners overnight hike in Christchurch
The Packhorse Hut walk with kids is a great 4-5 hour return walk with sweeping views of Banks Peninsula and Lyttelton Harbour.  As you climb up you will be able to see out to the snowy southern alps, and even Lake Ellesmere. 
Your climbing efforts will be rewarded with a comfy rest in the historic Packhorse Hut, at the Sign of the Packhorse.  This used to be a place to stop when people travelled from Akaroa over to Lyttelton and Christchurch. 
No matter how windy the Port Hills are, you will have a stunning view from the dining tables inside the hut, and can warm yourself up on the old wood fire.  Are you in yet?  Well if you have kids, there is also a Kiwi Guardians post right outside the hut, so kids can earn a reward medal just for exploring outdoors.
Let's dive into why Packhorse Hut is one of the best half day hikes in Christchurch and is certainly the best beginners hike.
Our indepth guide will cover
Make sure you take the right gear and keep safe on the trails.  We have some articles that might help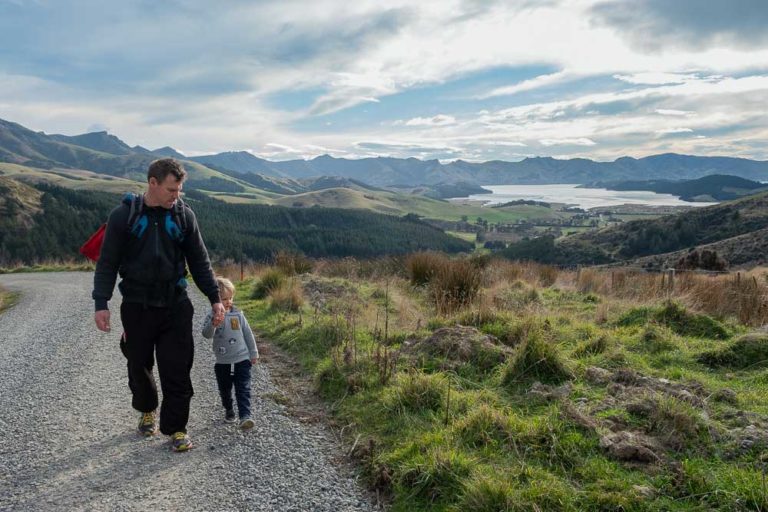 How to get to Packhorse Hut
There are three routes to climb to Packhorse Hut.
Gebbies Pass track, (this is the route we cover here and the most scenic route
Kaituna Valley Track, (the shortest route taking about 80 minutes up to the hut)
Summit Walk from Akaroa which takes 2-3 days for the whole trail 
1. Gebbies Pass to Packhorse Hut
We walked the route from Gebbies Pass as DOC recommended this as the easiest route, taking 2 hours. You will find access to the Packhorse Hut track at the very top of Gebbies Pass near the summit road.  There is a very small area to park, (I almost wouldn't call it a carpark) and it could fit around half a dozen cars.
From Christchurch: Fastest Route (30-35 mins)
Head south on State Highway 75 which is the road from Christchurch to Akaroa.  After passing through Motukarara, at the Gebbies Garden Cafe (on your left) join Gebbies Pass Road (Note: the State Highway will bend around to right, so its essentially straight ahead)  Drive to the top of the hill, and just after the Summit Road (on your left), keep an eye out for the carpark on your right.  It will take around 30-35 minutes to reach the Gebbies Pass carpark from the Christchurch CBD.
Scenic Route from Christchurch (35-40 mins)
This is by far the most picturesque route to the Gebbies Pass Carpark, only adding on another 5 or so minutes
From Christchurch CBD, head down Colombo Street towards the Port Hills.  Continue straight up the hill onto Dyers Pass Road and bask in the beauty of Christchurch City from above.
Enjoy the beautiful views over Banks Peninsula as you head down towards Governors Bay.  Continue along until you see Gebbies Pass Road on your right.   Just before you reach the top of the hill you will see the small carpark on your left.  If you make it to Summit Road on your right, you have gone too far.
Do note the Gebbies Pass track is not open during lambing (8 August – 15 October)  During this time you can access the Packhorse Hut via the Kaituna Valley Track
From South of Christchurch:
From Ashburton or further south, head on State Highway 1 north until you reach Burnham.  Turn right here onto Burnham Road, following the signs for Lincoln.  Lincoln is a great place to pick up supplies for your hike.  The New World Supermarket here is particularly good!
Continue straight through Lincoln on the Lincoln-Tai Tapu Road, and once at Tai Tapu, turn right onto State Highway One towards Motukarara/Akaroa, and follow the instructions from the Christchurch Fastest Route above.
2. Packhorse Hut from Kaituna Valley access point
As for the instructions above, head on the road to Akaroa, but instead of turning left/straight ahead at Gebbies Pass Road and continue on another few kilometres until you reach Kaituna Valley Road.  Head up this road, past the reserve on your left, then left into Parkinsons Road.  Drive to the end of this road and the start of the track to Packhorse Hut.  The carpark here is much better than at Gebbies Pass and more secure.
The track from Kaituna Valley to Packhorse Hut takes about 80 minutes.  It starts crossing farmland which is relatively flat, then heads into the bush, before getting out into the open and heading uphill.
This particular trail can be very muddy and wet after some good rain.  Without rain there are a few streams that are easy to cross without getting your feet wet, however these do become deeper when there was been rain in the area.  I've never not been able to cross them, but I did carry the kids over and I got wet feet.
This track does have one very steep section of hill.  The steep part (as opposed to general uphill) takes about 15 minutes or so by memory.  When you reach it, you will know, but it does taper off as you get closer to the top.
So here's your little word of warning
FYI: The rest of the photos and write up through this Packhorse Hut article, relate to the Gebbies Pass track
How long does it take to get to Packhorse Hut on the Gebbies Pass Track with kids?
With a 1 year old on our back and a 3 year old who walked, it took us 2 hours 20 minutes, including a morning tea break.  It only took an hour and 40 minutes downhill, although we backpacked our 3 year old most of the way as we were racing back for school pickups.  He could have walked down if we had the time to let him wander at his own pace.
If you do want a shorter track to start off with, then the Rod Donald Hut (not too far from Packhorse Hut) is fabulous and takes less than an hour to reach.
So what is the trail actually like tramping with kids?
I want to give some good detail because if you have young children who are doing their first hike, or you are wondering if you can tramp all this way carrying the kids gear, or having to carry a child yourself, it can be quite daunting when all the official information says is that it is of intermediate difficulty.  
With kids, doing this as a half day hike, it is a 4-5 hour return journey, which can be quite a lot for little legs.  By the time we left just after 10am, and with a good lunch stop at the top, we made it back to the car by 3.30pm, so it's still a decent day.  
If you are a little apprehensive about walking this far, then really would be a great overnight hike. I would leave at lunchtime so you have plenty of time to walk in without any pressure, some time to explore at the top, and exciting campstyle dinner and their first overnight stay in a backcountry hut.  Sounds pretty good to me. Then a mostly downhill walk on the way out. If you want to know exactly what you will encounter on this track, let me detail it for you below
Detailed Account of the Gebbies Pass Track to Packhorse Hut
The start of the Packhorse Hut track from Gebbies Pass
The first part of the track is on the logging road, but there is a small track to the left that you can walk along.  Walk along this for around 15 minutes and look out for the gate into the trees/forest on your left. This is the start of the actual trail.
There are a number of sections to this walk, and even though this is recommended as the easiest route, it will still require some effort.  It is not a stroll in the park and will require at least some decent running shoes.  
It is an undulating track, which is somewhat frustrating as you climb up some decent hills, only to head down again.  But it does provide a good amount of variety.  
Forest Section 1
This forest walk starts with a steep downhill.  Just be careful with the younger ones as the dry pine needles can make the path quite slippery.  After often walking in bush tracks around New Zealand, this forest is quite a nice change.
Open Hill
After walking through the first forest section you will climb back up the open hills along the fenceline, reuniting yourself with the breathtaking views of the Lyttelton Harbour.  Catch your breath at the top as you will head down again to the next forest section.
Forest Section 2
Now you have another good climb through the forest.  When we visited the Packhorse Hut Track they were logging, so we were actually diverted up the logging track instead of on the forest path.  So just keep an eye out and follow the instructions if there are any. 
Logged Forest
Once at the top of the hill you should be able to just see the hut up on the ridgeline.  We weren't quite sure what we were looking for on the way up, so if you look at the hills and see the bowl like curve, at the bottom of the curve (saddle) in the middle, you can just see a little red hut, and that is where you are heading.  It looks a lot further away than it actually felt walking so don't worry. Head along the path towards the base of the forest (where there are still trees) and follow the orange markers through the forest.
Forest Section 3
This is the last of the beautiful forest sections and is an uphill zig zagging climb, a little bit steep in some sections, and just a good incline in others. This was my favourite forest section.  It was beautiful to see the sun streaming through the trees, and it was sheltered from the wind.
Along the open ridgeline.
When you pop out of the forest you have about 15-20 minutes and you will reach the hut! Woohoo! This for me was the best part of the whole walk and you are right out in the open, looking over the harbour and the whole of Banks Peninsula.  Don't forget to turn around as you can see the majestic Southern Alps and even way out to Lake Ellesmere.
The ridgeline track is really open to the elements and it was super windy while we were here.  The track is narrow and runs right along the edge of the hill, so do be very careful, especially with young children.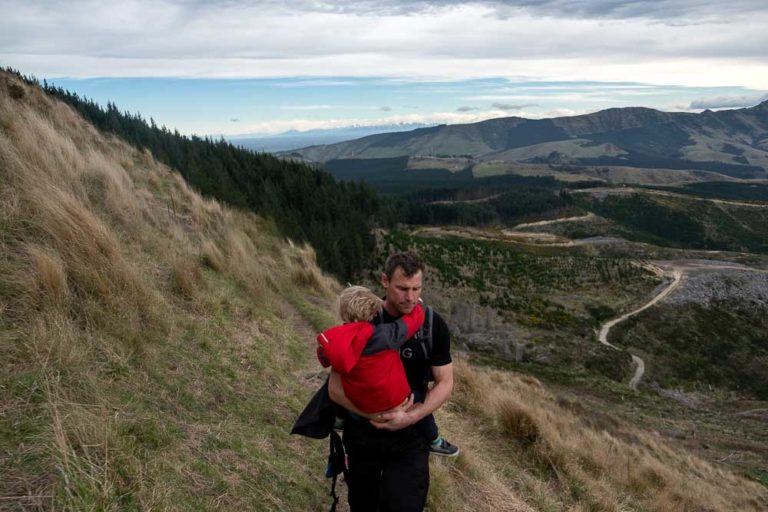 What is Packhorse Hut like?
If the ridgeline section has been windy like it was for us, Packhorse Hut will be a welcome reprieve from the wind and cold.  This historic stone hut with red roof has two rooms and an ablutions block outside. 
It is a lovely family hut, perfect for your kids first overnight tramp.  In the entrance is a stainless steel bench for food preparation but if you are staying overnight, you will need to bring your own portable cooker for making meals.  Do note that you need to boil your water here.
Bunk Room (see photos below)
The small bunkroom sleeps 9 people and is a mixture of single bunks and shared bunks.  This may mean that you end up sharing a bunk with a stranger, however the mattresses are separate and decent sized so it won't be too cosy.
Dining Area
There are a couple of wooden tables with bench seats that overlook the beautiful view in the dining area, along with a decent fire.  There was a stainless steel kettle when we were there for boiling water on the fire. You could bring your own pots to heat food on here too.  Wood is supplied for the hut, but do bring along some matches/lighter and paper/firelighters.
Toilets
There is one toilet in a small block outside of the hut.  Do make sure you bring your torch if you have to nip out in the night.
Bunks Rooms or camping at Packhorse Hut
The hut itself is cosy and quite small but perfect for a short overnight stay.  You can also camp outside on the grounds, however I imagine it could get very windy.  I personally wouldn't want to carry a tent on top of all the other gear for my family and the reasonable price for the hut means it is not an expensive weekend away.
Booking a bed at Packhorse Hut
You do have to book the hut to stay here, and because its quite a popular family overnight trip, it can fill up quite quickly on weekends and school holidays.  So go onto the DOC website and book yourself a bunk for you and your family.
How much does it cost to stay at Packhorse Hut? (as at 1 July 2023)
Monday to Thursday:
Adult (18+ years): $25 per night
Child/youth (5-17 years): $12.50 per night
Infant (0-4 years): free
Friday to Sunday:
Adult (18+ years): $30 per night
Child/Youth (5–17 years): $15 per night
Infant: (0-4 years): free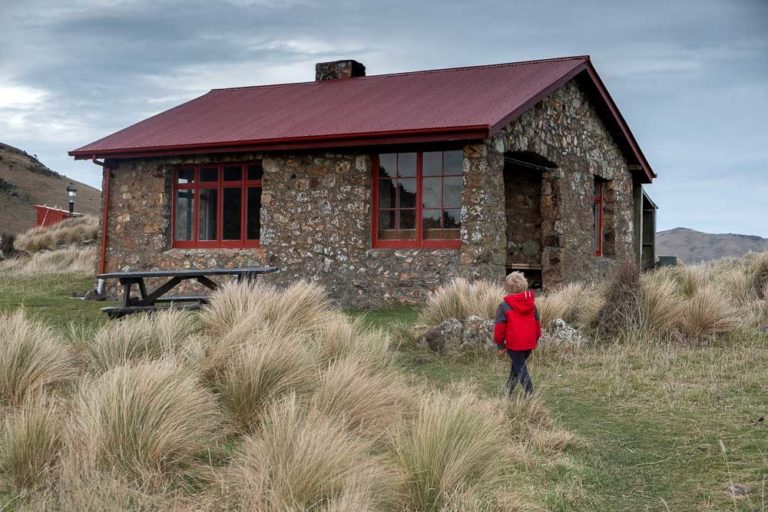 Packing List for a half day hike
Lunch and snacks

Water for everyone (you have to boil water to drink it so bring enough for a whole day)

Windbreaker/Jacket, even in summer.  It was 17C and the wind was cold when we went

Sunhats/Beanie

Sunscreen
Running shoes or hiking boots

For babies: baby carrier, nappies, wipes, dummy if required, warm clothes
Best Family Friendly Huts in Canterbury 
If you are looking for some other overnight hikes in Canterbury to try out with kids, these are the best suggestions
Woolshed Creek Hut, on the Mt Somers Track, a 3 hour walk to the hut, 40 minutes from Ashburton.  Beds cannot be booked online.
Rod Donald Hut, 2.5km, 1 hour walk to the Hut.  Just out of Little River, 50 minutes from Christchurch.  Beds can be booked online. Closed for lambing from 1 September – 25 October
Hooker Hut: 1-1.5 hours walk into the hut in Mt Cook National Park.  Beautiful mountain views and fun swing bridges to cross
Manson Nicholls Hut at Lake Daniells, near Hanmer Springs:  About 3 hours one way, lovely lakeside hut
Other Activities in the area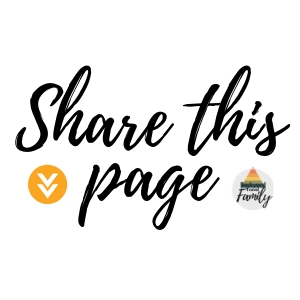 This is the first hut I have ever ever been to. I found some sticks on the way and I think I want to come back here and stay in the bunk beds.