The Perfect Family Friendly Twizel Accommodation for Families: Highlands Farm Stay Twizel
Highlands Farm Stay Twizel Review
Highlands Farm Stay Twizel have a great range of reasonably priced holiday home accommodation, just 5 minutes from the Twizel town centre.  We absolutely loved the location as it was quiet and tranquil, yet so close to Twizel itself.  Unlike some farm stays, which are often B&B style accommodation, this Twizel farm stay is all self contained accommodation
Top Reasons to stay at Highlands Farm Stay
Animal Feeding

Warm, new accommodation

Family Friendly with so many extra special touches

Great location for exploring the whole region

Twizel is a really great place to base yourself for exploring the Mackenzie Region.  Not only are you close to all the amenities you need in a small town, such as a supermarket, restaurants and cafes, you can enjoy all the tourist attractions and local hidden gems in the region.
Day Trip to Mt Cook National Park
Mt Cook Village is only a 50 minute drive from Twizel.  This makes it an easy day trip to check out the beautiful mountains and awesome hikes in the area.  Some great things to do in Mt Cook National Park include: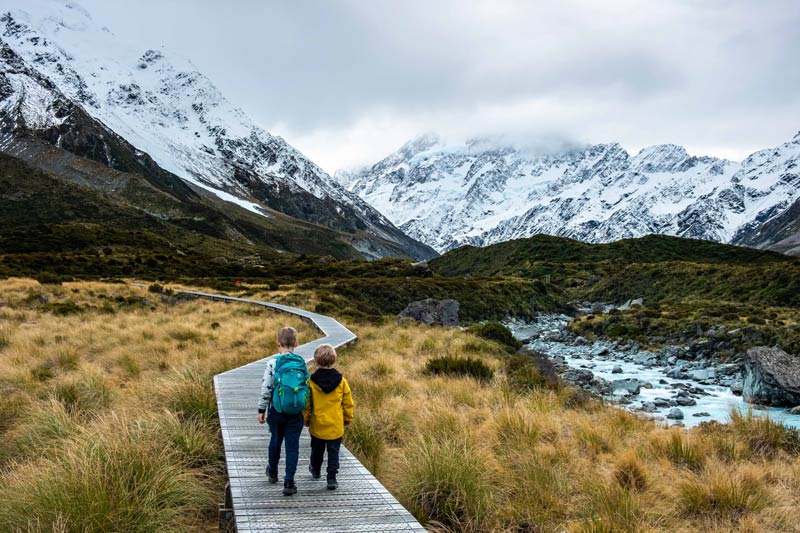 Hooker Valley Track: (above) A 3-4 hour return walk, with swingbridges, view of Mt Cook and even icebergs in the Hooker Lake
Tasman Glacier Viewpoint: An easy 30 minute return walk (with some stairs) to a great view over the Tasman Glacier and Tasman Lake
Kea Point Track: 

The fastest track to get great views over Mt Cook.  It is a 50-60 minute, mildly inclining track to a viewpoint over Mueller Lake.

Sir Edmund Hillary Alpine Centre:

Based at the Hermitage Hotel, this is a good option to explore and watch alpine movies if the weather isn't favourable.
Day Trip to Tekapo
Tekapo is a tourist hotspot and if you haven't seen the beautiful colour of Lake Tekapo before, this is a must do.  Tekapo is only a 35 minute drive from Twizel.  Some things we love to do in Twizel include:
There really are some amazing things to do in the Mackenzie Region, so if you are looking for a great base to explore, then Highlands Farm Stay will serve you well.
Accommodation at Highlands Farm Stay Twizel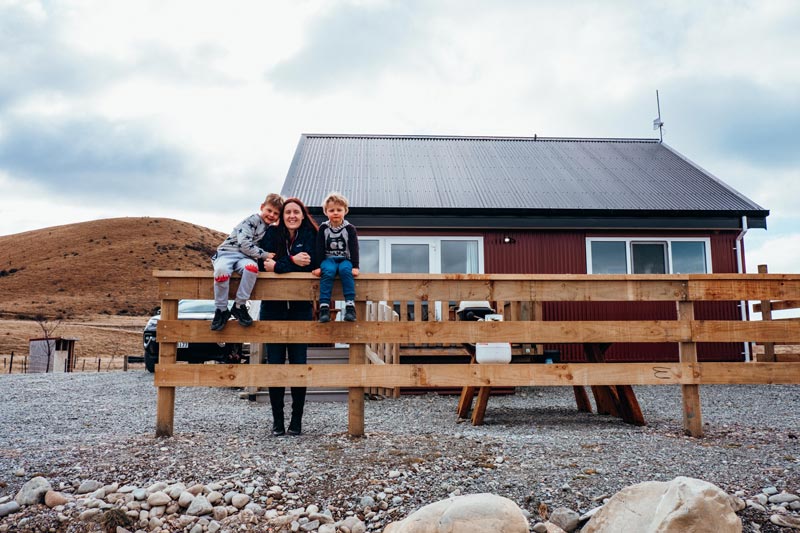 Highlands Farm Stay has 4 holiday home properties
2 x couples accommodation

An executive barn for two

A two bedroom Merino cottage 
We took the family to stay in the two bedroom cottage and before I go into the details, I have to say that this place was top notch!  Seriously loved staying here and we will definitely be returning.  

Highland Farm Stay Review: Merino Cottage 
Warm and Snuggly at Merino Cottage
We visited in winter and the weather was freezing, yet the whole house was so warm.  We used the heat pump and we didn't even need to use the heaters in either bedroom.  So whatever they've got going on in the insulation and double glazing, it's amazing!  And that's saying something coming from me who gets super cold… all. the. time.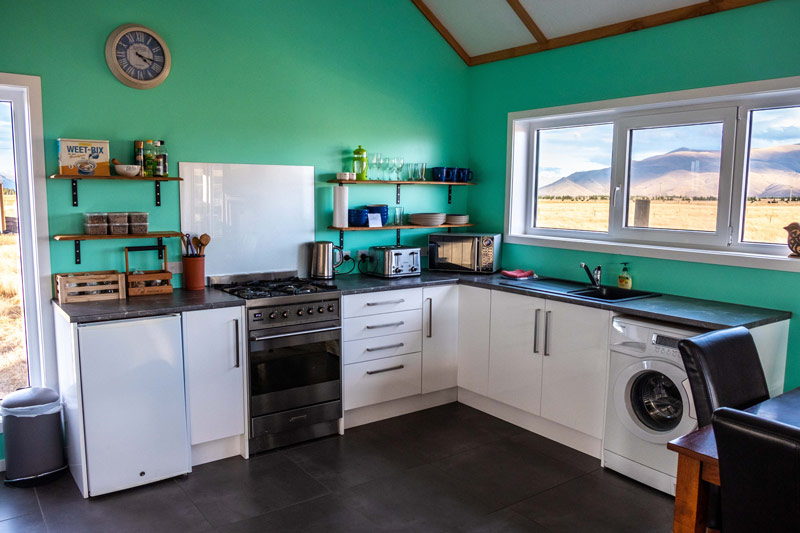 A kiwi farm experience
Our kids were 2, 4 and 6 when we visited and the animals were the highlight.  We had animal food provided in the house, for us to feed the sheep, alpacas and the chickens, who lived in the paddocks next to the accommodation.  The animals were so friendly and the kids were able to feed them all by themselves.  The alpacas were definitely the favourite, and Michael Jackson (yes, that's the alpacas name) always muscled his way over to the fence to be fed.
There is also a farm map, with a track to meet all the other animals along the way.  Such a cute idea and the kids really loved it.
There are so many places where you can pay for a farm experience to get up close to the animals, but here, on a working farm, with these friendly animals, the experience is much more authentic and genuine.  Plus, it costs no extra as its part of your accommodation experience.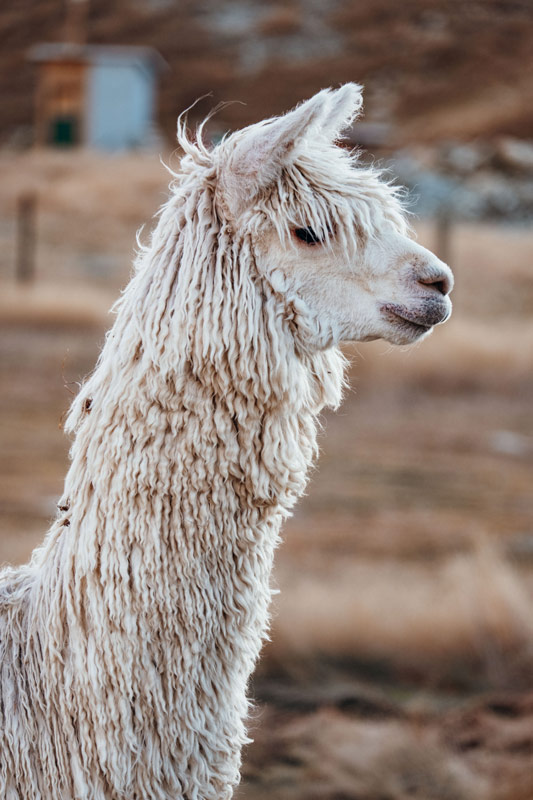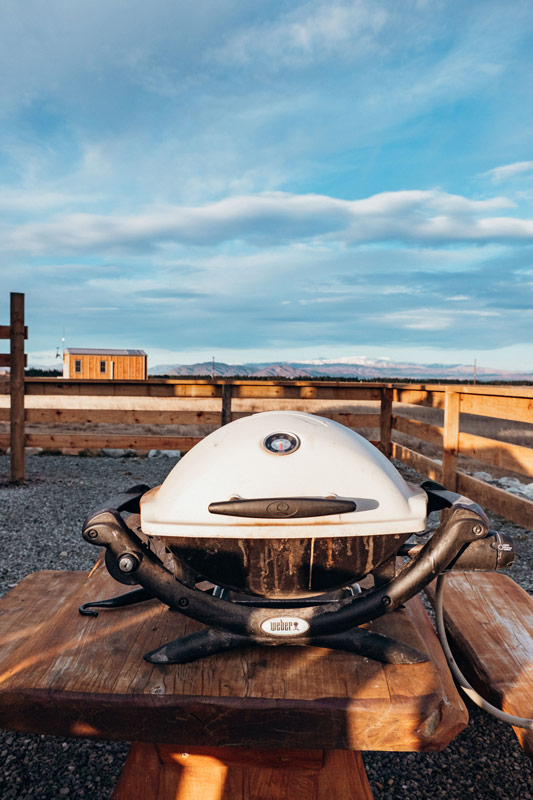 A few basic details about the Merino Cottage
One bedroom with a queen sized bed (so comfortable too, I might add)

One bedroom with two single beds (and room for a portacot at the end)

One bathroom with shower and bath combined

Open lounge/kitchen/dining

Picnic table with bbq outside, and chair on the deck
Great extra touches for the family
We loved that there were

toys and games

in the cupboard, along with a few children's books.  On a frosty morning these were great to entertain the kids before we set off exploring

There was a

bath! 

(and a waterfall showerhead – ok it's just me that loves that)

A pack of baby wipes and hairdryer in the bathroom

You could have

wine delivered

.  You just have to order from Angela, your host

Netflix

is included as well as 3GB of wifi per day.

A

full kitchen

with a microwave, fast gas hobs and an oven.  There is only a small sized bar fridge, so if you are staying for a while, you will need to do smaller shops.

Little touches such a glad wrap in the drawer

A

Weber portable bbq

on the outdoor picnic table.  It was a bit cold for us to use this, but how great would that be in the long summer evenings.

Portacot

available to use

Washing machine

in the kitchen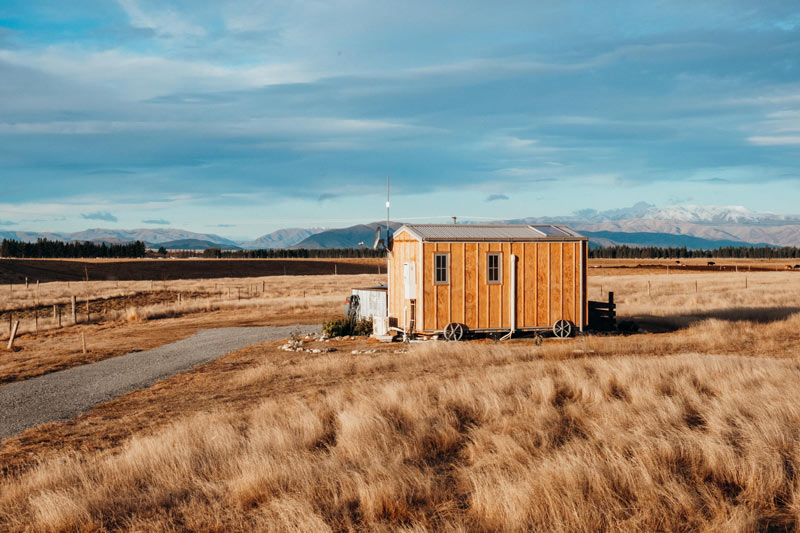 How much does it cost to stay at Highlands Farm Stay Twizel?
Couple Cottages: From $150 per night

Merino two bedroom cottage: From $180 per night

Executive Barn: From $210 per night
Overall Verdict: Book in today!
We absolutely rate this Twizel holiday home accommodation.  Angela, the owner was so lovely and welcoming and you could tell they put so much time and thought into the accommodation.  Without a doubt, this is the best family friendly Twizel Accommodation we have stayed in, that really did feel like a home away from home.
Such great value for money and we couldn't recommend it enough.