Christchurch Attractions and Activities: City Exploration and Outdoor Adventures
What to do in Christchurch, New Zealand
Welcome to Christchurch, the Garden City and a place I used to call home!  The Christchurch of 2020 is a little bit of English history, an innovative mix of architecture and community spawned by the Christchurch Earthquake, a green and outdoorsy space with one of the largest urban parks in the world, and a lot of down to earth people enjoying where they live.
If you are wondering what to do in Christchurch and this is your first visit, these are some great tourist attractions that help highlight some of the best places and spaces around the city.  We include some must visit spots and connect you with some of our other popular Christchurch and Canterbury articles, to help you make the most of the region.  It's a hard push to determine the absolute best things to do in Christchurch, so I won't name a top 10 things to do, but I do love the close mix of city and nature so I implore you to do a bit of both.
Please note: This article may contain affiliate links.  These do not cost you any extra, but any small commission earned helps us to run this website.  Thanks for supporting us!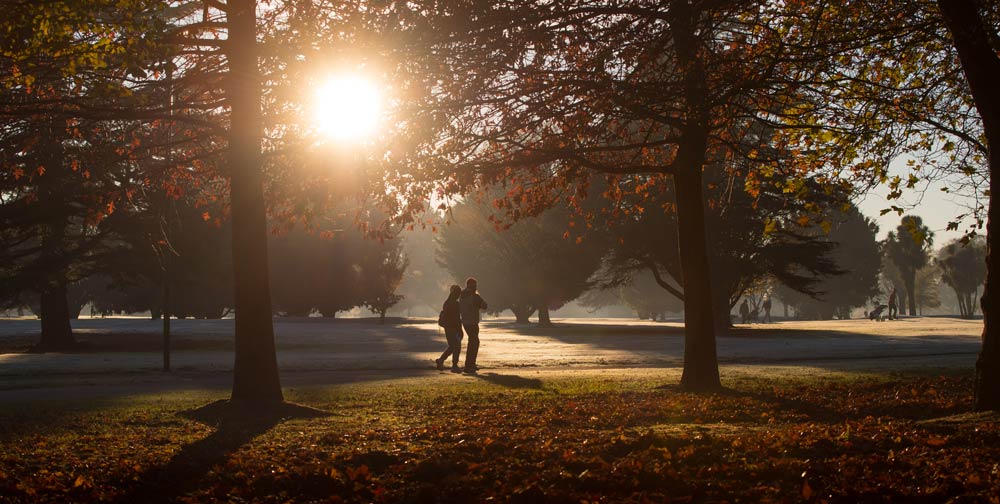 What to see in Christchurch: Table of Contents
Christchurch Attractions and Awesome Things to do in Christchurch
How long should we stay in Christchurch?
There are so many places to see in Christchurch so If you do everything on this list, allow at least a week.  But if this is your first visit, I would allow 2-3 days.  I would plan a day exploring the Christchurch City Centre, a day to get out in the Port Hills or beaches, or an outdoor adventure and then add in any specific longer activities such as a whole day at Orana Park, or any day trips from Christchurch.
There are plenty of places to visit near Christchurch so many like to use it as a base to explore the wider Canterbury region.  It really is so close.  You can be in:
So if you are wondering what is there to do in Christchurch, don't worry, because you could easily spend a week in Christchurch with day trips and not run out of ideas.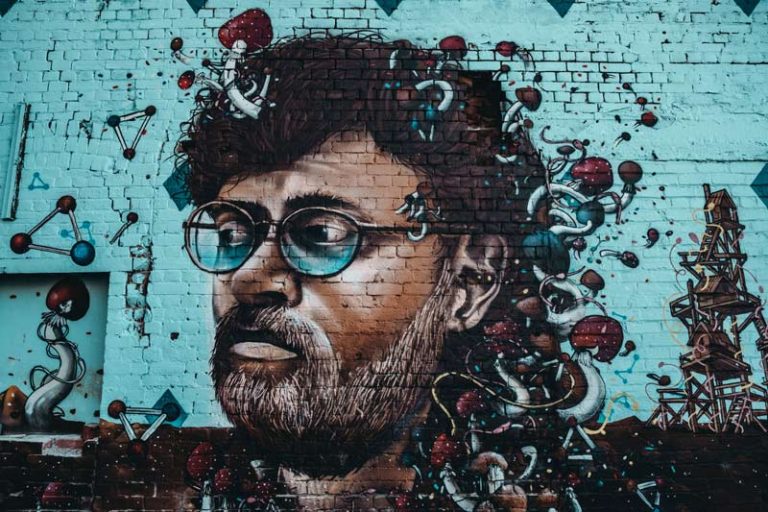 Where to stay in Christchurch, New Zealand
Now that I have convinced you to stay a little while, check out a few of our Christchurch Accommodation recommendations.  We have physically stayed in, or visited rooms in all of these properties.  They are legit!
Read more:  The Best Christchurch Accommodation for families
Heritage Hotel Christchurch:

 I just love the older heritage buildings.  They are so beautifully restored and have huge rooms that signify the opulence of yesteryear, rather than the tiny rooms of new builds.  The Heritage Christchurch has lovely one and two bedroom apartments with full kitchens.  We have stayed here before and loved it. 

Click here for the latest prices
Distinction Hotel Christchurch:

 I was super impressed by the large modern rooms at the Distinction Christchurch and the bath in the bathroom was huge in the family rooms.  Love how the family rooms have the super large double bed in the "lounge area" and the kids rooms in a separate room.  Makes so much sense.  Our good friends stayed here (and I got to check it out) and they loved it!

Check out these modern rooms here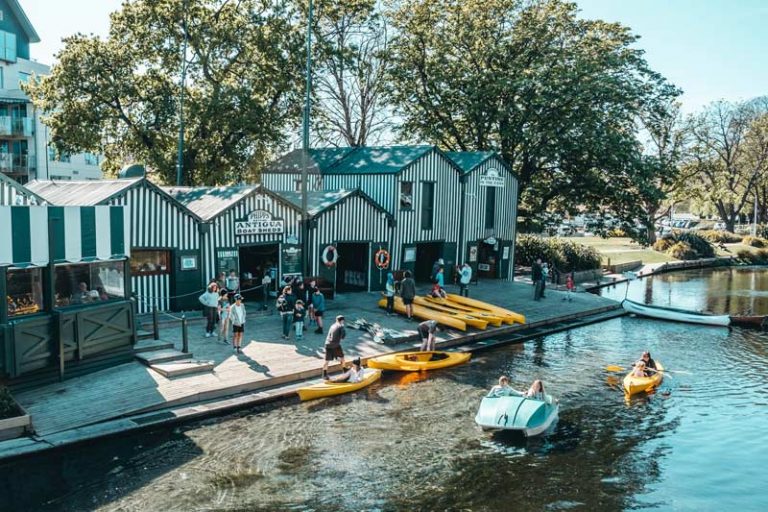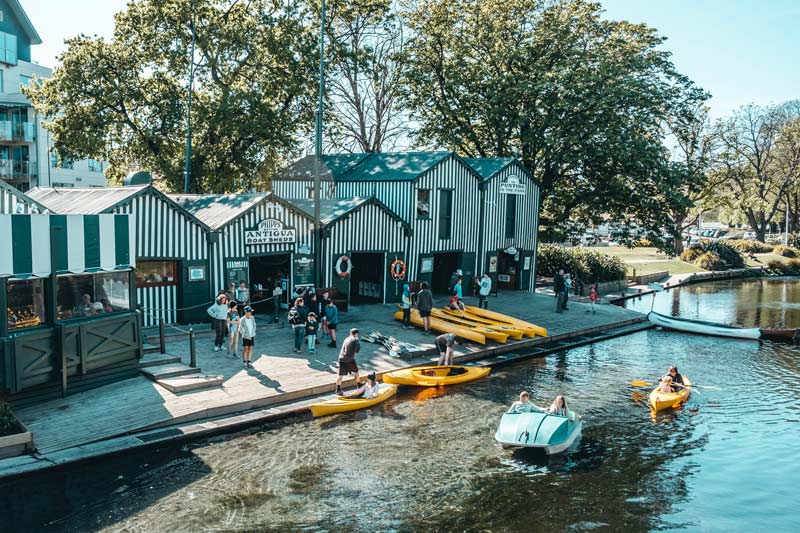 What to do in Christchurch, NZ
Christchurch Tram
The Christchurch Tram is one of the most iconic attractions in Christchurch and top of many peoples Christchurch sightseeing list.  The city tram takes a figure 8 (ish) loop around the central city, with 17 stops around the city.  Not only does the onboard commentary give you great insight into the city (even teaching us a thing or two), it is a great way to save your feet as you explore the Christchurch CBD.
It is not the fastest way to get around Christchurch, as the Tram stops a lot and travels at a leisurely pace, but it is an excellent day out.   Your tram pass lasts for a calendar day, so you can hop on and off as many times as you like.  You will be able to see sights such as the Christchurch Arts Centre, Canterbury Museum, New Regent Street, the Christchurch Cathedral, the new Riverside Market (one of my absolute favourite places to go in Christchurch) and more.
It is an excellent family friendly attraction in Christchurch.  Just give the kids the map and see where they take you.  (Top tip:  New Regent Street – stop 16 is the best stop for the Margaret Mahy Playground and is also one of the prettiest places to visit in Christchurch)
Check out the price of a discounted Tram ticket here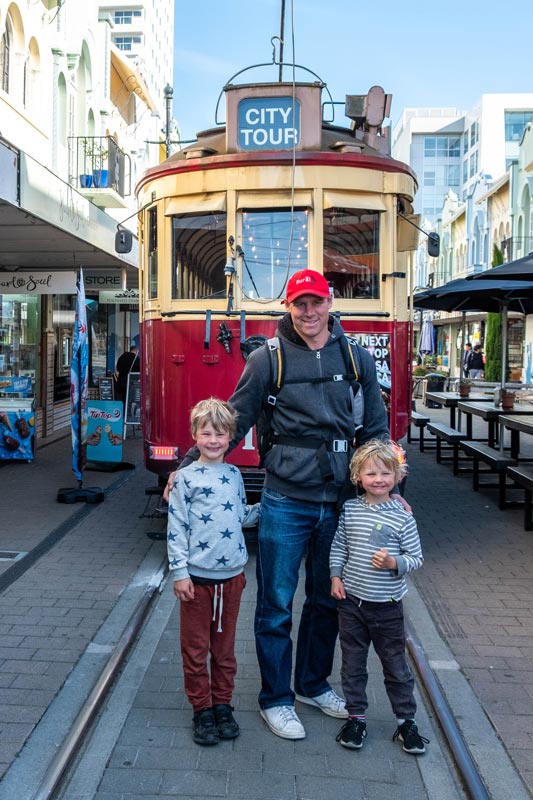 Punting on the Avon
I haven't been more surprised than I was on our Punting on the Avon boat tour.  Now I thought this Christchurch tourist attraction would be a little overrated and a bit too touristy for me.  But you know what?  It was one of the highlights.  Now I premise this by saying that I used to live in Christchurch, so you don't ever get around to those tourist attractions do you?  
But this Punting on the Avon experience was absolutely delightful.  The 30 minute shared gondola ride was incredibly relaxing and I didn't feel like I was in the Central City.  Our lovely English guide regaled us in stories and history of the area as the kids trailed their hands in the water.  As far as Christchurch tourist spots go, I can't imagine one any more tranquil than this.
There was plenty of space and they didn't try to cram everyone in which I really appreciated and I would have happily lay here all afternoon.  One of my favourite things to see in Christchurch is the Bands Rotunda and you can see it from the river, near the daffodil garden.  It's also the place where we got married so it has a special sentiment to us.
Fun fact:  This English activity is famous in Oxford and Cambridge.  Christchurch's Punting on the Avon boats are a Cambridge style, where they punt from the back of the boat, as opposed to Oxford where they stand on the front.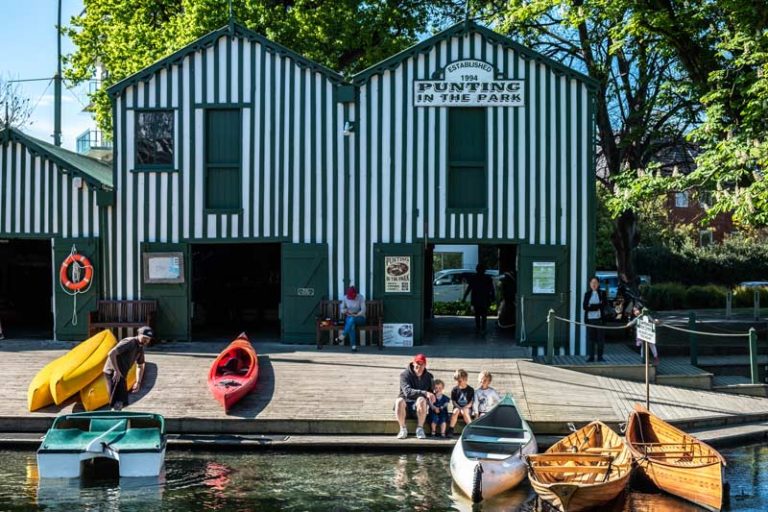 Christchurch Gondola
There is no better way to get a sense of a city, than to see it from above.  So grab some tickets and head up the Christchurch Gondola for 360 degree views over Christchurch City and the Lyttelton Harbour.
Head straight to the top of the building when you arrive and devour those beautiful views on the wrap around decking.  Make sure you get off the deck and go and explore.  There are incredible views over the beaches and city, or if you feel like a decent walk, follow the track down to Lyttelton.
There is also a time traveller "ride" included in your gondola ticket.  It is a moving seat that transports you through Canterbury history.  The concept is a good idea, however it is quite outdated.
Find out about discounted Christchurch gondola tickets here
Money Saving Tips:  The Christchurch Gondola, Christchurch Tram and Punting on the Avon are all run by a company Christchurch Attractions.  So if you are looking to do all of these, they run package deals with any combo of the above.  Also if you are a local and would love an annual pass, they have these for the gondola and tram.  For example a day pass for the Tram and Gondola is currently $50 or its only $69 for an adult for the year (so if there's any chance you will come back this year, it's a total bargain)
Or check out a multi deal Christchurch Pass for access to all activities including a bonus guided tour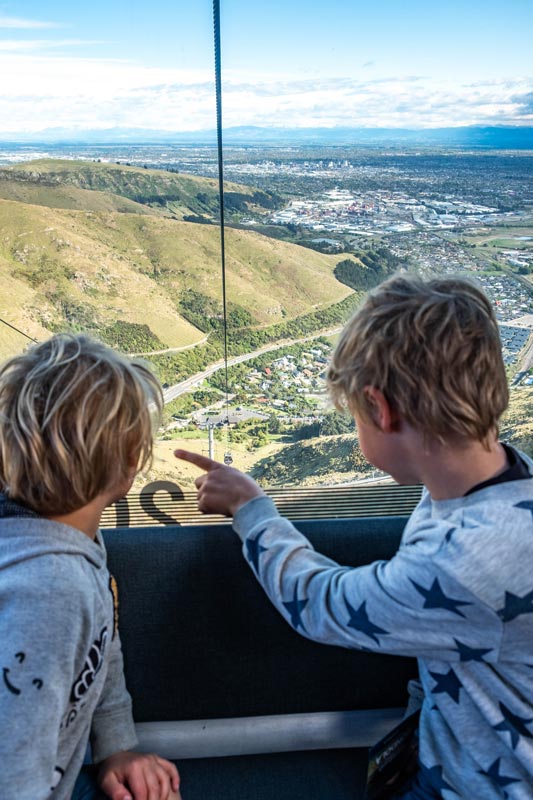 International Antarctic Centre
Christchurch is one of the gateway cities to Antarctica so it makes perfect sense for it to house the International Antarctic Centre.  If you can't make it to Antarctica (because let's face it, that's an epic and expensive exercise for most) then you can experience and learn about Antarctica here.  It is also one of the best indoor activities, Christchurch doesn't have too many iconic ones, so perfect as a rainy day activity.
The highlights of the Antarctic Centre include:
A snow room and experiencing a real Antarctic storm (jackets provided)

The penguin tank which houses rescued penguins who could not survive without help

The Hagglund ride where you can experience how a real Antarctic vehicle traverses crevasses

A 4D movie theatre with short kids films and an Antarctic voyage experience
Read more:  Review of the International Antarctic Centre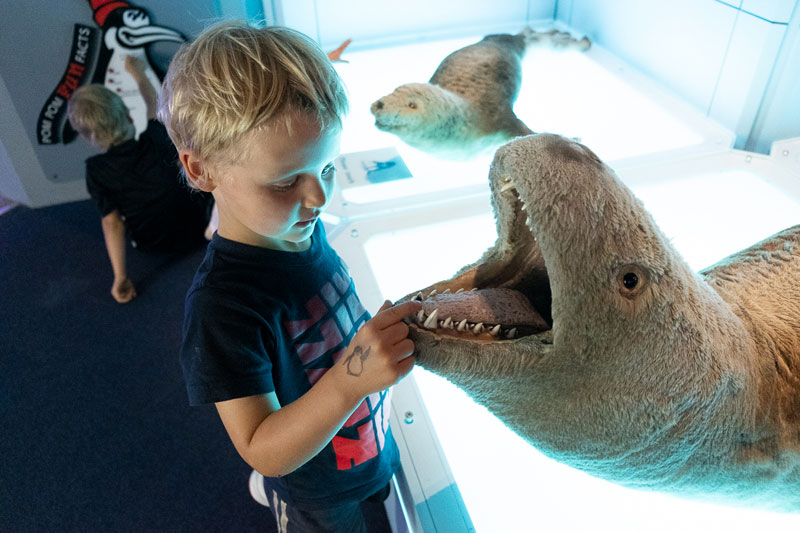 Orana Wildlife Park
Orana Wildlife Park is an amazing place to get up close and personal with many New Zealand native animals and even get a hands on experience with the animals.  They are part of the Department of Conservations breed for release programme where they help to increase the population of animals such as kiwi, whio, and pateke.
It is also the only place in New Zealand to see gorillas.  They have three big boys which are larger than life and it is amazing to learn how the keepers interact and provide activities to keep them entertained.  We love how they often sit quite close to the glass and you can really appreciate their features.  They really do look so much like us.
Orana Park has a feeding schedule, so you can watch the animals be fed and listen to a guided talk from one of the many Orana Park volunteers.  You have the opportunity to get up close to giraffe, rhino and farm animals, even being allowed to feed them yourself.  It is a great thing to do with kids, but let's face it, adults love it too.  Giraffe feeding is our favourite, but make sure you arrive early to this feeding as there is often a large line.
You will need to allow 3-5 hours to explore the whole wildlife park as it is quite an expansive property.  With this in mind, bring good walking shoes and strollers are advised for young kids (you can also hire these onsite)  If you aren't a fan of too much walking, jump on the Orana Wildlife shuttle that runs a bit like a hop on – hop off bus.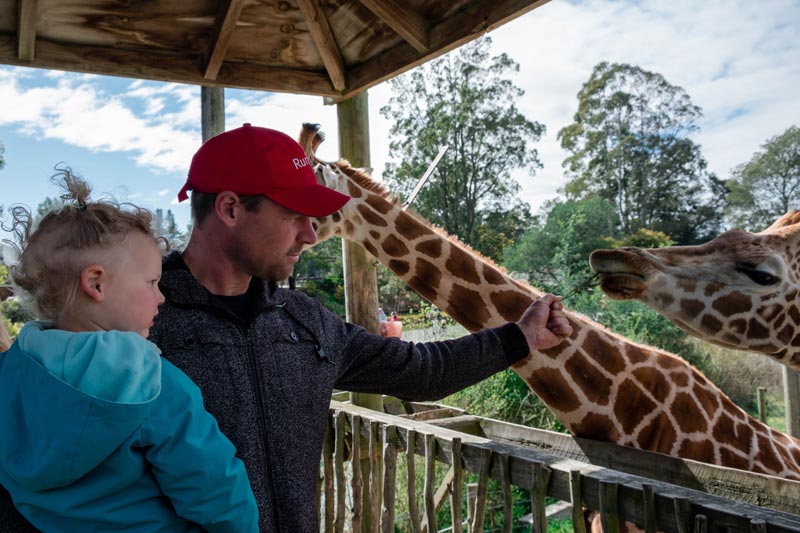 Willowbank Wildlife Reserve
Willowbank Wildlife Reserve is a more intimate wildlife experience in a really beautiful setting.  The wildlife reserve has lovely passages of boardwalks and bush.  There is a large focus around native birds, wetland animals and farm animals, with a few more unique animals such as capuchin monkeys, lemurs and capybara.
One of the more unique aspects of Willowbank is that you can buy food on entry, such as farm animal food or bird food and feed the animals as you come across them.  It is very popular with young children and we found many strollers with toddlers all eager to feed every animal along the way.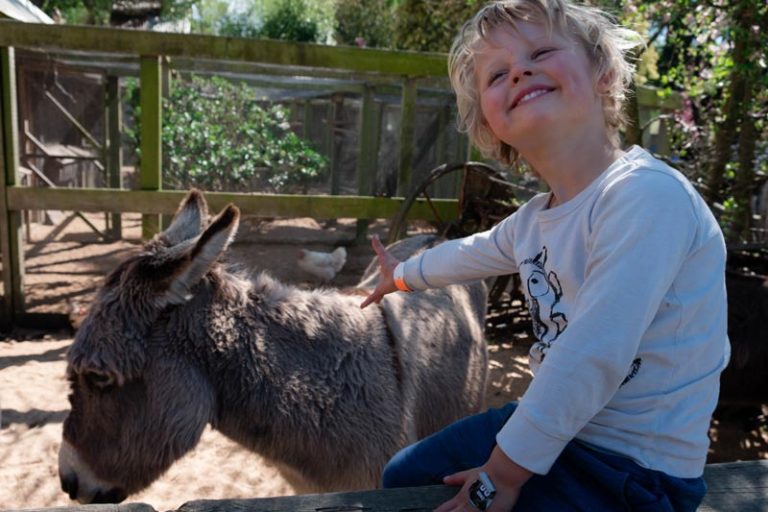 He Puna Taimoana – Christchurch Salt Water Hot Pools
Who has new hot pools? Christchurch does!! He Puna Taimoana are the newly open (May 2020) saltwater pools right on the beachside in New Brighton.  They have five pools ranging from hot pools to soak in, to family play, to a cooler fitness pool, as well as a cold plunge pool for hot/cold therapy.  
You cannot get a better view over the ocean than at these Christchurch hot pools.  Especially when the ocean can be a bit nippy, even in the summer, it's a great warmer experience.  While you have your swimsuit on, you can also head next door to the kids splash park, a free facility for kids waterplay which is perfect for a hot day.
If you are wondering… why salt water?  There are two reasons.  1. There were some historical salt baths just across the road from this site, so it is a nod to history.  2. There are some great therapeutic benefits for bathing in salt water such as boosting your circulation, reducing inflammation and general pain.
Canterbury Museum
The Canterbury Museum sits right on the edge of Hagley Park and explores both Maori and European history, explaining how Christchurch came to be the place it is today.  
Particular highlights include
The olden day streets of Christchurch, a great display of yesteryear, complete with penny farthing cycle you can actually hop on

The childrens discovery centre (just a $2 entry) with hands on exploration of bugs, animals and science
The Antarctic exhibition following New Zealands contribution to Antarctic research and Sir Edmund Hillarys epic crossing of the frozen continent
The Paua House: an eclectic piece of New Zealand history, relocated to the Canterbury Museum that is incredibly decorated with everything paua that you could imagine.  A crazy obsession turned tourist attraction is definitely one of the more unique things to do in Christchurch.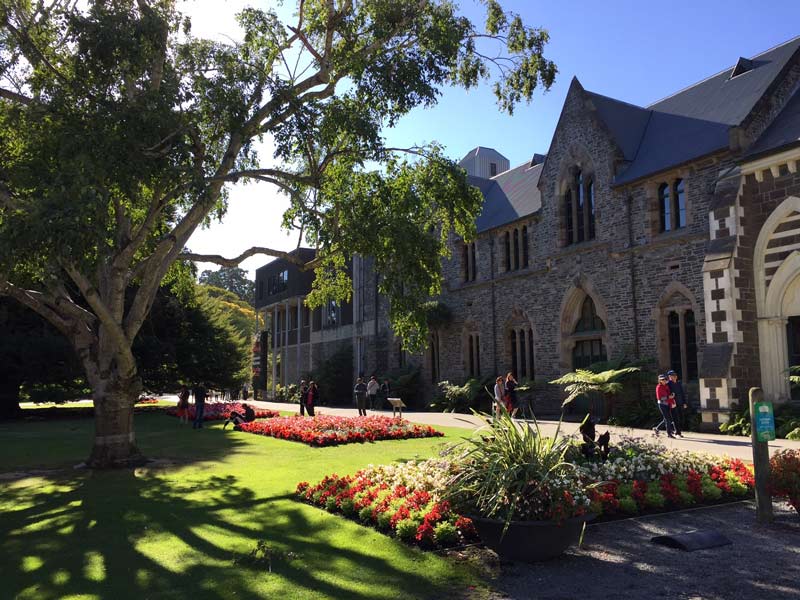 Margaret Mahy Playground: One of the best things to do in Christchurch with kids
Kids cannot visit Christchurch without visiting the Margaret Mahy Playground.  Named after one of our most beloved childrens authors, this playground was created post-earthquake to really give the community a space to be together again.  And boy, have they delivered.  Currently the largest playground in the Southern Hemisphere, it really has something for everyone.
In the summer, make sure you bring your togs/swimsuit, as there is a great water play area which is perfect for a hot Christchurch summer day.  There are so many things to do at Christchurch's best spot for kids including: a huge sand pit, mini trampolines, two huge slides, flying foxes… you name it, they've got it.  It is an absolute must do Christchurch activity (and even if you don't have kids, it's quite fun)
Top tip:  Avoid school holidays and weekends if possible.  Early morning, school days and evenings are the best times.
Read More: Margaret Mahy Playground, Christchurch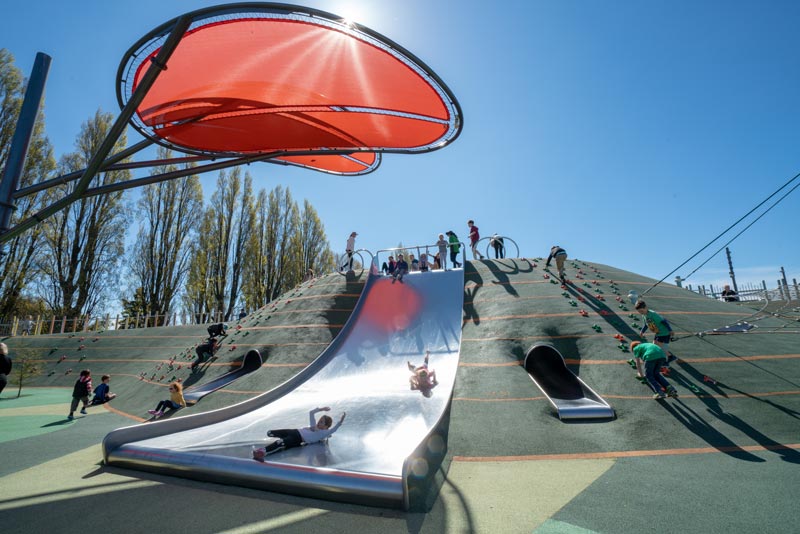 Christchurch Adventure Park
Christchurch Adventure Park is the place to go for mountain biking and ziplining.  This purpose built mountain bike park sits at the bottom of the Port Hills.  The park has a chairlift to take both you and your mountain bike to the top of the trails so you can zoom down them, and repeat.
For young kids, there is a bike pump track for the kids to practice on, as well as a beginners, more flat mountain biking trail.  These are both free to use, whereas you do require a ticket for the lift.  Keen walkers may like to try the 2 hour uphill track and take a ride on the chairlift back down (going down the chairlift is free) Or little walkers will love the little fairy door walk here too.  For kids, these are some of my favourite things to do in Christchurch for free.
If you would prefer to be up in the trees, the Christchurch Adventure Park has the longest zipline in New Zealand measuring over 1.1km long.  Their full package includes 4 ziplines and lasts around 2.5 hours.  If you are looking for fun things to do in Christchurch, you can't beat the Christchurch Adventure Park.
Take a look at pricing and more info at Christchurch Adventure Park here
Adrenalin Forest Christchurch
Adrenalin Forest is a high ropes course that will make your heart skip a beat.  The beginner levels start less than 1m off the ground and the most advanced course has obstacles over 25m high in the air.  You have three hours to complete as many levels as you like with your full course ticket.  If you are looking for things to do in Christchurch at night, they also offer evening sessions, but you need to book ahead.
Adrenalin junkies add this to your Christchurch Must Do list. Check out more details and up to date prices here
Port Hills Walks and Viewpoints
One of the best ways to really get a sense of Christchurch is to head up into the Port Hills.  There are a number of great viewpoints that are easy to get to, as well as walks that will offer coastal and Banks Peninsula views.  If you love getting out in nature, I bet these will be one of your top things to do in Christchurch.
Best viewpoints in the Port Hills
Top of the Christchurch Gondola
At the top of the Rapaki Track (2 hour return walk with views over Christchurch and Banks Peninsula
Coopers Knob: Short 30-40 minute return walk and the highest point over Christchurch
Gibraltar Rock: 30 minute return walk and rock climbing area
Godley Head: 3-4 hour easy return walk

Victoria Park

Sign of the Bellbird
There are lots of great viewpoints and walks in the Canterbury area, so make sure you head to the bottom of the article, where there are some more recommendations for what to see around Christchurch.
Read more:  Short walk and half day hikes in Christchurch and Canterbury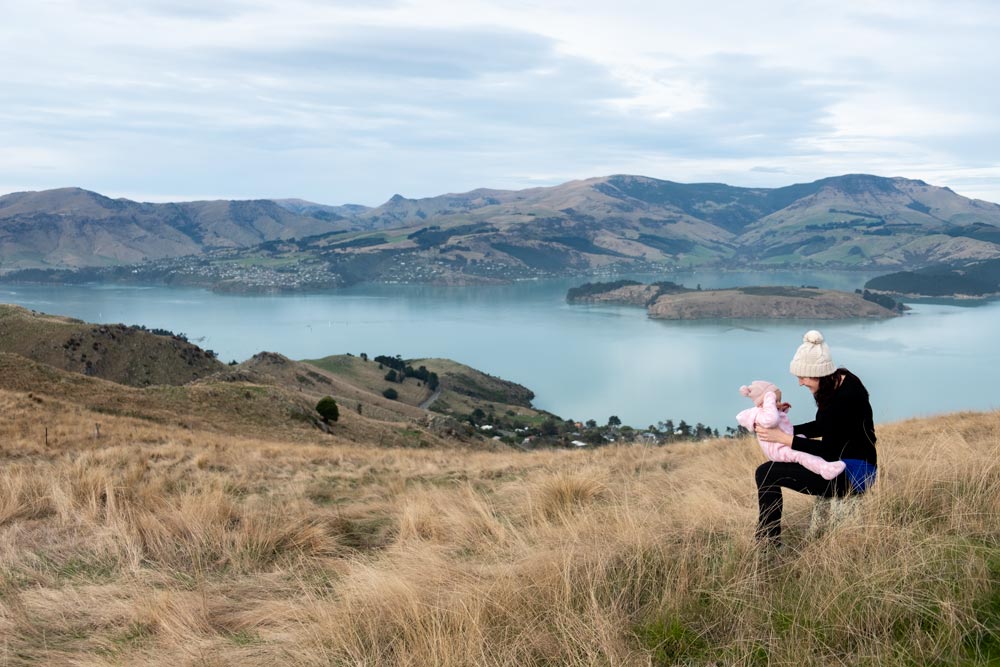 Surfs Up at Christchurch Beaches
If you are visiting Christchurch in summer, then hit the beach.  The most popular and easily accessible beaches are New Brighton Beach, Sumner Beach and Taylors Mistake.
New Brighton Beach is famous for its long pier.  It is an expansive stretch of beach with several lifeguarded areas.  Many have success fishing off the pier, but either way it's a good stroll down to the end.  There is a great playground and splash pad for the kids on the waterfront too.
Sumner Beach is Christchurch's mini holiday destination, just a short drive from the city.  It is an incredibly popular spot in the summertime and getting a carpark can be hard.  It is a beautiful spot and you definitely can't go past and ice cream and fish and chips at the beach.
If you love to surf, then Taylors Mistake is a popular spot.  Just over the hill from Sumner, it has a chilled vibe and feels like a real getaway from the city.  From here, you can also do the Godley Heads Walk, a 3-4 hour return walk along the coastal track to the heads, and then loop to return.  Those wanting some chilled things to do near Christchurch will love this spot.
The Christchurch Earthquake and where to learn more
I absolutely love Christchurch City.  I used to live in Christchurch and its part of my own history.  But if you haven't visited before, I need to let you know, that even though it has been many years since the devastating Christchurch earthquakes of 2010/11, the city is still rebuilding.
As a newcomer, if you had no knowledge of the earthquake, you might be incredibly underwhelmed by some sections of the city that really are a construction site.  In fact, there are derelict buildings and still shipping containers across some premises that are still dangerous.  
In stark contrast, there are incredible new builds, fantastic architecture and unique pop up spaces that are innovative, modern and forward thinking.  This is the rebuild, the growth of a city from the ashes, who lost its home and its people.
So before you think, gee there's so much construction, this needs some work.  Instead think…. Wow, we are seeing the beginning of a new city and I'm excited to see what it will become.
If you are interested in learning more about the Christchurch Earthquake, you can head to Quake Christchurch, a special exhibition that is run by the Canterbury Museum, but at its own location. (299 Durham Street North)
Here you can learn about the stories of incredible resilience, heroism, the science behind the earthquakes and hand on about liquefaction. (A word now all Christchurch residents know – how and why the water came up from under the ground, making the ground unstable and unlivable in many areas)
You may also be interested in visiting the Cardboard Cathedral (a temporary place of worship since the fall of the Christchurch Cathedral) and the 185 empty chairs memorial, a sombre depiction of the lives lost in the Christchurch Earthquake.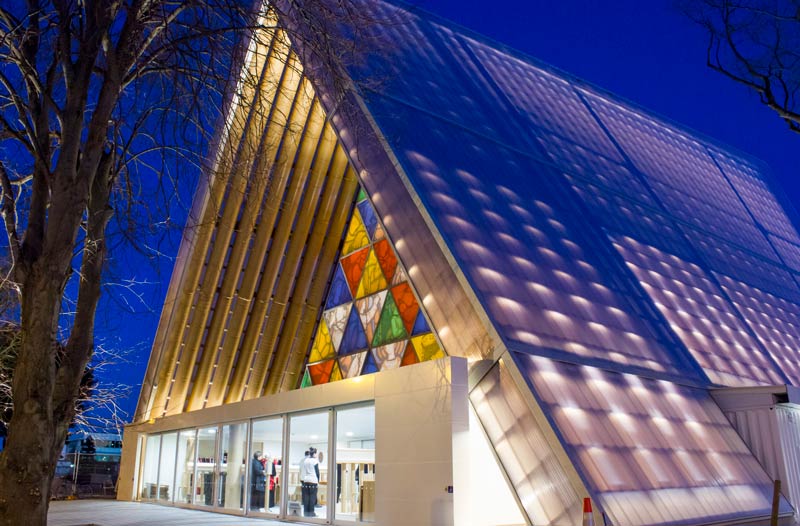 Christchurch Activities for kids
Here are a couple of more generic activities that may help keep the kids entertained, particularly on a rainy day.  They aren't "tourist activities" as such, but we are often asked what else there is to do with kids in Christchurch.  You are never going to be short of things to see and do in Christchurch.
Free Things to do in Christchurch for Kids
We have written a huge article with over 40 Free things to do with Kids in Christchurch.  We cover short walks for kids, the best playgrounds, places to bike in Christchurch, free attractions and more.  If you have kids, head over and read this article here
Read more: 42 Free Things to do in Christchurch with kids
Velocity Karts
If you are on a mission for amazing things to do in Christchurch, Velocity Karts is pretty unique.  They have blo-karts, driftkarts and human foosball on their premises.  Think go karting with a sail and more crazy fun across a flat concrete surface.  A great spin on traditional go karts that will get the adrenalin going.
Mega Air Trampoline Park
Kids love trampolines, so if you are looking for something to do on a rainy day in Christchurch, they burn off some steam at Mega Air Trampoline Park.  Jump in the foam pit, practice your tricks and just bounce away.
Christchurch Swimming Pools
There are a number of swimming pools in Christchurch  but your best bet for family fun is the brand new QEII complex with indoor slides, water play and pools or Jellie Park, which in the summer has an outdoor pool area with three hydroslides and diving boards.
Clip and Climb Christchurch
The Christchurch Central YMCA is a great rock climbing venue.  They have a clip n climb section which allows young kids (from about 2 or 3) as well as adults climb without being belayed.  Gone are the days of your life hanging in your partner's hands, you just clip (in correctly) and climb.  It is a weighted system so once you reach the top, you just let go and are gently lowered to the ground.
For more advanced climbers they also have a traditional rock wall, requiring belaying.
Secret tip:  If you have under 5s, they run a toddler Thursday programme where there is a discounted morning session for little ones.  One of the most adventurous things to do in Christchurch with a toddler.
Chipmunks Playland
If you are looking for under 5's activities, Christchurch's Chipmunks could be a good bet. Chipmunks is a franchise indoor playground for kids.  They have them all over the country and while we know you haven't headed to Christchurch for an indoor playground, if you get stuck in bad weather and need to let them explore, the kids really do love this place.  Things like inflatable slides, obstacles to climb, tunnels and all sorts.
They have locations in Wigram and Papanui and are a great rainy day activity in Christchurch.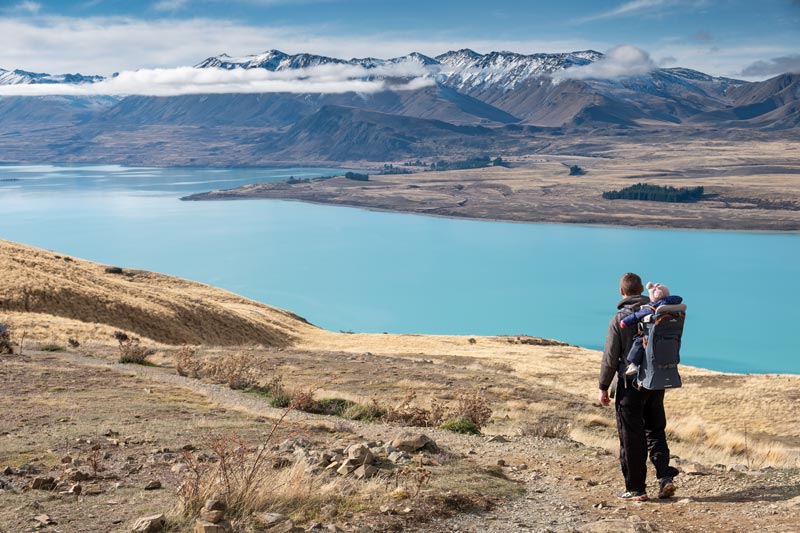 These are some of the top Christchurch Attractions.  You absolutely must try at least of a couple of these on your Christchurch trip
Day Trips from Christchurch (or short breaks – we have you covered)
If you are staying in Christchurch for a while and are wondering what to do around Christchurch then check out these articles below
We are not short of ideas of what to see in Christchurch, New Zealand, so if you'd like to learn more about what to do, make sure you follow us on Instagram or Facebook.  Come and chat and tell us whats on your Christchurch to do list!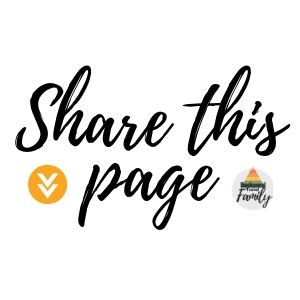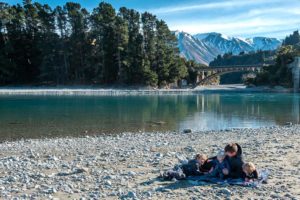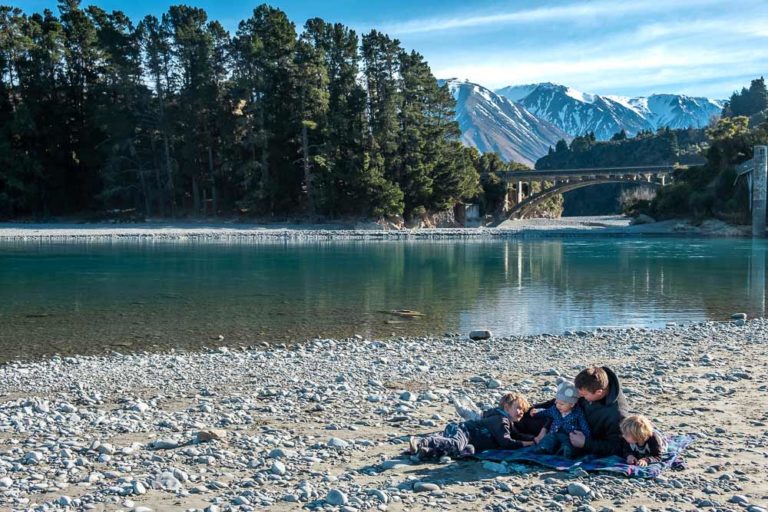 Things to do in Ashburton with Kids and around the Mid Canterbury Region If you are like me, you are always looking for interesting things
Read More »