Follow the Fairies into McHughs Forest Park: Short walk for young children in Darfield, Canterbury
Magical Fairy Door Walk, McHughs Forest, Canterbury
The Magical Fairy Door Walk in Darfield's McHughs Forest is just the most beautiful Canterbury walk for toddlers.  In saying that, my 4 and 6 year old boys also loved it too. It is definitely worth the effort to get there and there are a few more things to do in Darfield that could help to make this into a half day trip.

Where is the Darfield Fairy Doors Walk?
The McHughs Forest Fairy Doors Walk is located just a few minutes north of Darfield Township and is very easy to find.  When heading out of Darfield (towards the West Coast) on West Coast Road, turn right onto Horndon Street. Cross the railway tracks and you can see the forest on your left.  The entrance to the fairy door walk has a lovely signpost and a giant fairy door at the start of the walk (just near the toilets)
It is 45 minutes drive from Christchurch to Darfield and 25 minutes from Rolleston.  And then you are there… Welcome to the Fairy Forest Darfield!

How long does the Fairy Door Walk, Darfield take?
At a toddling pace, with plenty of stops and exploring, the walk will take approximately an hour.  My 21 month old walked about ⅔ of the track before I had to carry her the rest of the way and the older kids had no trouble at all.

Is the fairy door walk stroller accessible?  What is the track like?
Yes!  If you have an off-road stroller, that would be perfect.  There are a few tree roots in places that you have to negotiate, but I think it is totally manageable.  The track is flat, with the terrain being dirt, pine needles and gravel.
There are over 40 fairy doors on this walk in McHughs Forest.  Kids will love running ahead to see what is next, finding little alcoves in the "secret fairy forest" and the little signposts are super cute.  There were signs indicating "tooth fairy this way" or "fairy garden", just so cute.
If you have walked the Fairy Door Walk in Hanmer Springs, in comparison, these doors don't open, so they are just for looking at.  This McHughs Forest walk is quite a lot longer and is a loop track, as opposed to an up and back in Hanmer.

Is the Darfield Fairy Walk dog friendly?
Yes you can take dogs on this walk! Dogs must be on a lead, but you can definitely bring them along with you.  This makes it the perfect family walk, being able to bring all members of the family.  (Please make sure you pick up after them)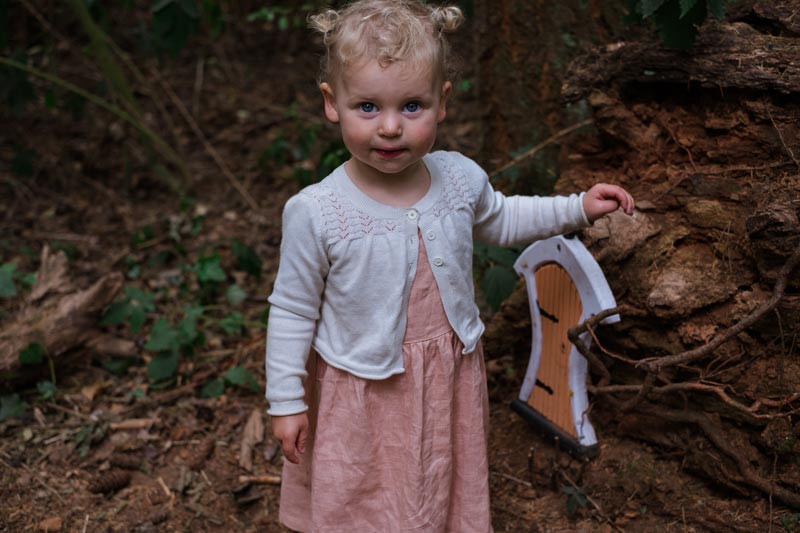 Mountain Biking in McHughs Forest
Just to the left of the Darfield Fairy Forest walk you will see another track and a map for mountain biking in McHughs Forest.  This is a great beginners track that is 4.5km long. The track is flat and suitable for young riders. Older children may enjoy biking this track while you take your younger ones on the fairy door walk.
Other things to do in Darfield and the surrounding area
Playground at Westview Park:

  There is a great modern playground at Westview Park, next to the 4 Square supermarket.  The playground has swings, a flying fox, big slide, a rope climbing frame and a skate rink.  There are public toilets here too.

Historic Homebush Station at Westview Park

:  Watch the trains go past here (like the Tranzalpine), but also check out the old historic Homebush station that is in the park grounds.

Head across the road to the Darfield dairy (opposite the 4 Square supermarket on the main road) to

eat Canterburys biggest scooped ice creams

.  A real kiwi classic and worth a stop. The fish and chip shop next door is also good.

Take a photo at the

Springfield Donut
Swim at the Darfield outdoor pool in summer
Walk to Washpen Falls: Great views over Canterbury and lovely waterfall
Explore the Rakaia Gorge, beautiful azure blue waters and walkway
Castle Hill, Arthurs Pass: Unique rock formations to climb and explore
Devils Punchbowl Falls: A 1 hour return walk to a 131m waterfall
 It might be a little out of the way, but this really is one of the best short walks for kids near Christchurch.  Emilia is already asking for "more doors" so we will definitely be back at the Fairy Forest Darfield soon.  If you are looking for more fairy door walks, in 2020 they opened the fairy door walk at Christchurch Adventure Park too.s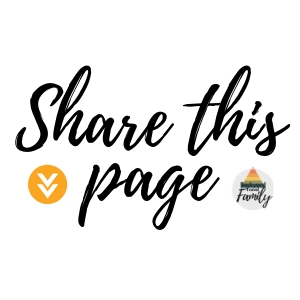 The fairy doors didn't open. I think the fairies have to have special magic to open them. I didn't see any fairies but maybe they were sleeping, or flying somewhere... Mummy what do fairies eat?