Margaret Mahy Playground: Largest Playground in the Southern Hemisphere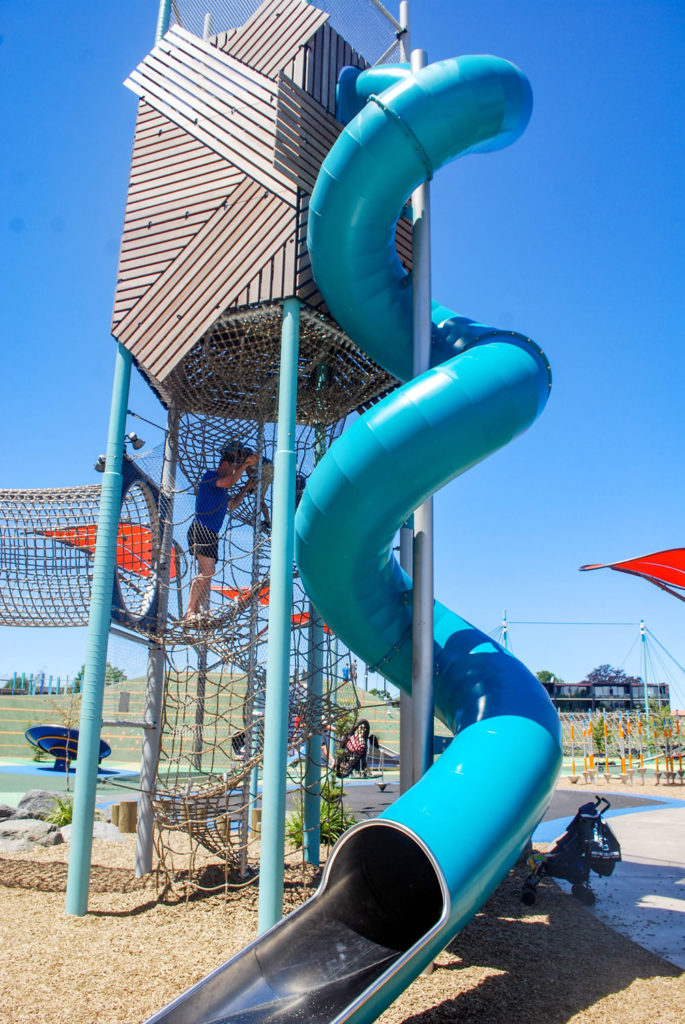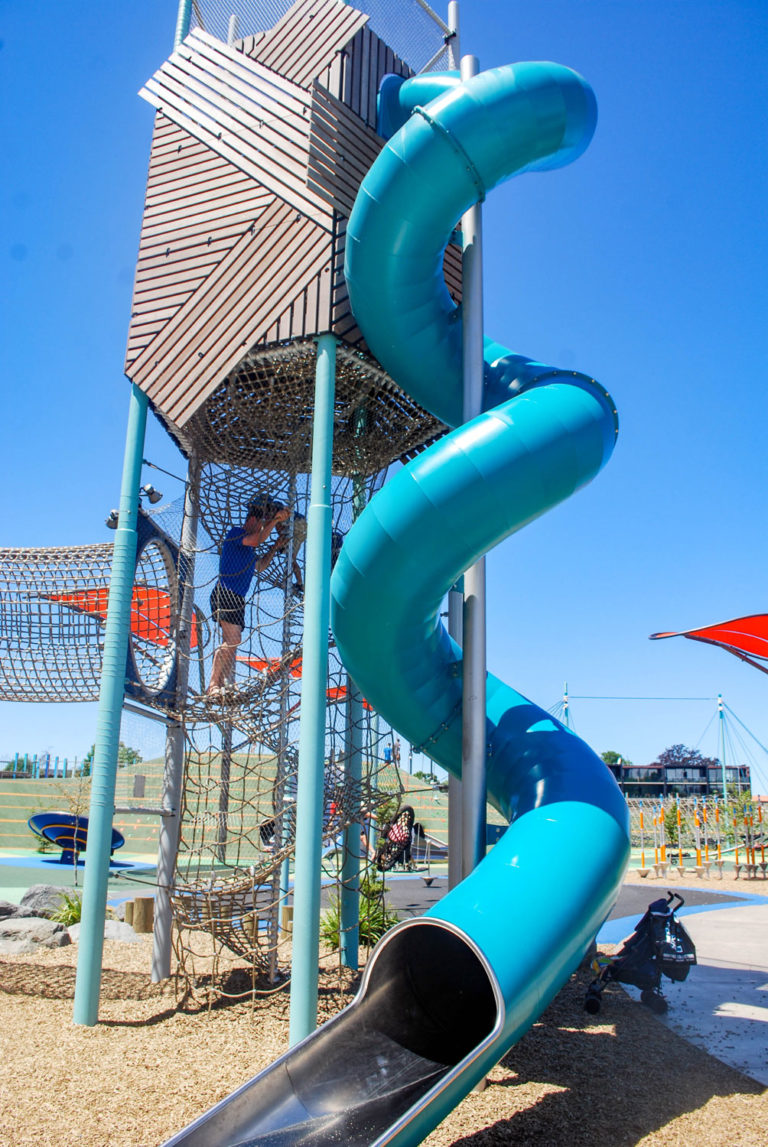 Margaret Mahy Playground
Christchurch is home to the LARGEST playground in the Southern Hemisphere, and is named after a much loved New Zealand childrens author, Margaret Mahy.  This playground needs a post of its own, because we just love it so much!  It is innovative and has an element of risk, yet is really safe. The hardest thing will be keeping a tab on the kids as they run from place to place.  Are you keen to check out the best playground in Christchurch, ok… the best playground in New Zealand?
Margaret Mahy Playground: So many activities
It has the main playground with a huge metal slide that is so wide that you never need to wait to have a turn (Do be careful, sometimes when the weather is just right, the little ones will fly off the end) There are inground trampolines, swings, lots of things to climb, a flying fox… just see the pictures, there's no real point explaining 🙂
Safe Water Play at the best Christchurch playground
If it's warm, definitely bring togs (swimsuits) for the kids as there is a large splash pad and an ingenious pump and dam type system.  I loved it with my young kids because I didn't have to worry too much about them falling over in a deep pool, giving them more room to explore on their own. (supervised but not helicopter parent)  There is also a large sandpit with plenty of room for all the kids, even when it is busy.
Best time to visit the Margaret Mahy Playground
The best time to visit the Margaret Mahy Playground is during the week, when the kids are at school or early in the morning.  Around lunchtime seems to be the quietest as the toddlers have all gone home for a nap.  School holidays and weekends are definitely the busiest.  There's plenty of room for everyone at these times but its just easy to lose sight of them.
How to get to the Margaret Mahy Playground
The Margaret Mahy Playground address is 177 Armagh Street.  This Christchurch playground is actually quite a large space, so if you search for the corner of Armagh Street and Manchester Street.
There is some free parking onsite which is awesome, but sometimes it is busy too and you just won't find a park.  There is often time limited but free parking on Madras Street (one way street heading south to north) but if you drive around you are likely to find some space, or a parking building nearby for a few dollars an hour.  
Other activities near Margaret Mahy Playground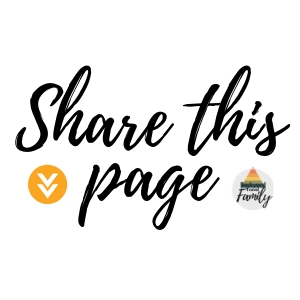 You can't see in the big tall slide... its all dark inside, then you pop out the bottom. Its fun to play in the water too... you turn these handles and it picks up the water and shoots it to the dam. Sometimes, if we've been good, Mum lets us get ice cream.
The Splash Pad is a favourite of mine, as with young kids, they can explore, without you having to hover over them so they don't get into strife in the water. I love that there is a good element of risk here, while it all being safe. Definitely a must do in Christchurch!