Quick walks that pack in the punches: Dorothy Falls and Lake Kaniere, Hokitika, West Coast
It's perfect for young kids
At the time of writing, we have a 5 and 3 year old and a baby, so we were looking for the perfect short walk here on the West Coast, and we found it at Lake Kaniere. AND there's a waterfall.  Lots of wins, in a small period of time!
Driving to Lake Kaniere, I felt a bit like I was in the middle of nowhere.  The landscape felt so different, like I was in the middle of a remote African wetland.  Being a kiwi local, its so nice seeing something for the first time that transports me elsewhere and is not what I expect.
Perfect in the drizzle
We were recommended Dorothy Falls as a good place to visit when its wet.  When we were in Hokitika for 4 days, the whole forecast was rain. So this is where we headed on the drizzly bleak day.  
This was one of these drives, that I did wonder if I was going in the right direction, but you just keep on driving along the dirt/gravel road until you hit the clearing.  You don't need a 4WD here, cars are just fine. It is a one lane road, so do be careful of other cars on your way. (we headed in from the south, coming from Hokitika Gorge)
Just a 5 minute walk
We parked in the clearing and to the right, there was Dorothy Falls, which you could actually see from the beginning of the track.  Barely a 1 minute walk took us to this tall waterfall and we spent a few moments taking photos and dipping our toes in the water. To the left, was a 5 minute walk down to Lake Kaniere.  It was very sheltered under the trees and when you burst through the end of the forest, you reach the lakeside clearing. An excellent spot for a picnic on the rocks and obligatory stone throwing.
Easy walk for toddlers and children
We really liked that we could visit the lake and the waterfalls with only a few minutes of walking, which was great for our young boys.  I love when they are able to walk on their own and have their own independence.  
Sandfly Alert
Top tip: Do wear insect repellant as there are sandflies floating about, and don't leave your car doors open for long if you don't want to them tagging along for the ride home.  Check out our post here for more how to deal with these pesky insects.
Other Activities in the Area
If you are looking for unique accommodation in the area, make sure you check out the cool containers at the beachfront Ross Beach here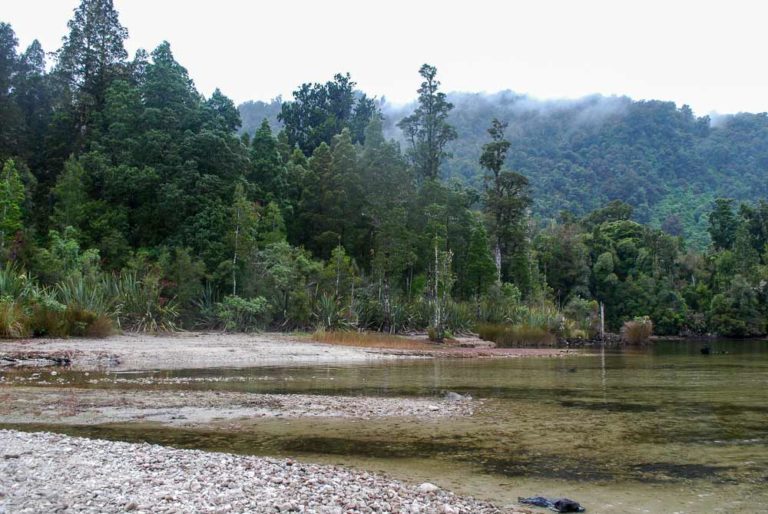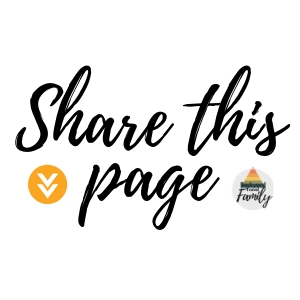 Really easy walk and a great lunch stop! But seriously beware of the sandflies! Just cover up and don't leave the doors open!