Pancake Rocks and Blowhole, Punakaiki: A Famous West Coast Attraction
Pancake Rocks and Blowhole, Punakaiki New Zealand
The little "township" of Punakaiki is most famous for the Pancake Rocks and Blowhole.  One of the best parts about this short walk is that it is accessible to all.  Except for a short side track, the whole track is concrete so is suitable for those in a wheelchair, for people with disabilities and for strollers.
Why are they called Pancake Rocks?
Plain and simple, they literally look like lots of thin pancakes stacked on one another.  I'd liken them to crepes in fact.
(Please note: this article may contain affiliate links.  These do not cost you any extra, but a small commission helps me run this website for free)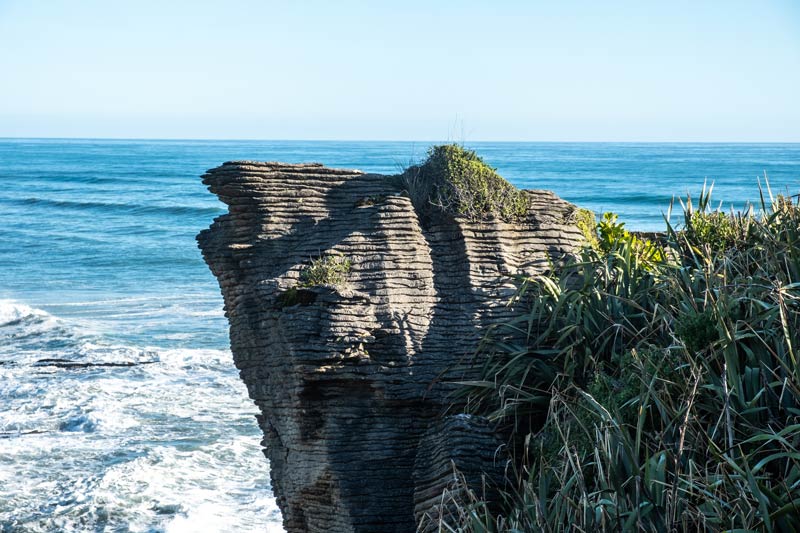 How were Pancake Rocks formed?
The Punakaiki Pancake Rocks are over 30 million years old and were formed two kilometres below the ground.  Plant and animal fragments created very thin layers over the years, and immense pressure underground solidified them.  Seismic activity caused the limestone to be lifted to the seabed and they are now the structures we can see today. The sea and rain is causing them slowly to erode, although you have some time, it's a slow process. 
What is the Pancake Rocks walk like?
The walk is a very easy 20 minute loop track, but I would allow 30-40 minutes if you plan to take photos, read the signposts and let young kids stroll at their pace.  It is a well paved track, suitable for strollers and wheelchairs.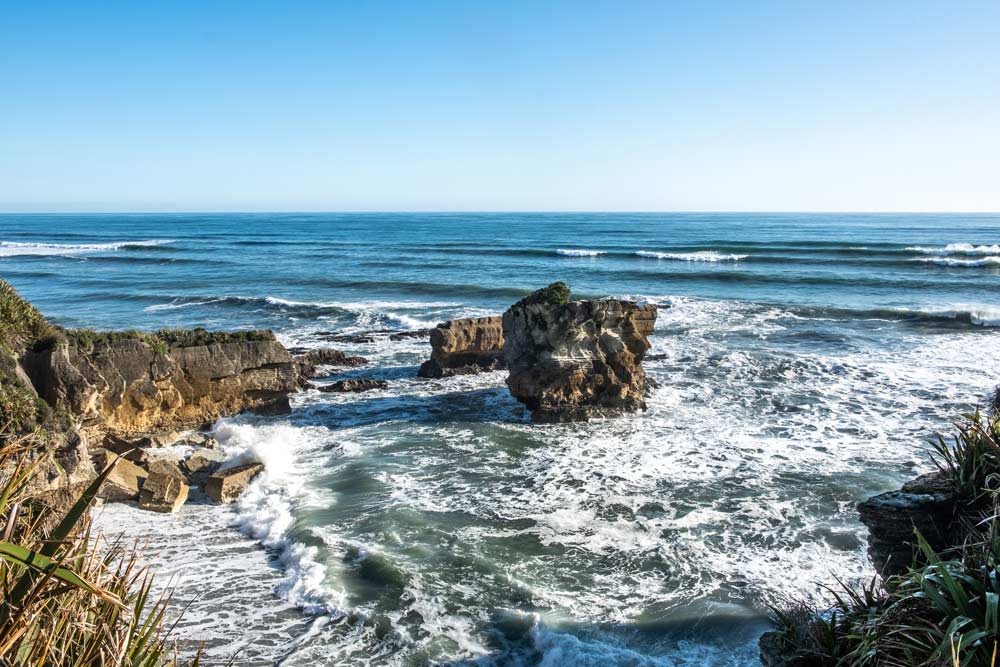 Hide Tide Punakaiki
You will want to be googling high tide in Punakaiki as this is the best time to see the blowhole.  When the tide is high, the water comes crashing in and shoots up out of the Punakaiki blowholes.  So if you are debating what time of day to visit, this might help you decide.
How to get to Pancake Rocks, New Zealand
You really can't miss Pancake Rocks.  It is on the main West Coast Road on State Highway 6, about 35 minutes north of Greymouth or 50 minutes south of Westport.  It is definitely worth a stop if you are on a West Coast road trip!
The Coast Road in fact is a magnificent drive in itself.  We based ourselves in Hokitika (a bit over an hours drive from Punakaiki) and the stretch of road between Rapahoe and Punakaiki is just stunning.  Expansive beaches, cliffside drives… one a clear blue day, you really can't beat it.
If you are heading across from Christchurch, the drive time from Christchurch to Punakaiki is about 3 hours, 45 minutes.
Punakaiki Accommodation
People often think that these Pancake Rocks, New Zealand are the only thing to do in Punakaiki and just do it as a quick stop on the way through.  But if you stay overnight, you will get to experience a number of these spots without the tourists, and it will give you time to explore the other little gems in the region.
Some other hidden gems include the Punakaiki Cavern (explore a cave deep in the mountain side) or the Truman Track (short track to find a secret beach and viewpoint)
Can you imagine standing at these Punakaiki rocks and seeing the sunset.  West Coast beaches are the best place in New Zealand to watch a sunset, so make sure you do it at least once while on your West Coast road trip.
So think about choosing some great Punakaiki accommodation and enjoy some of these off the beaten track experiences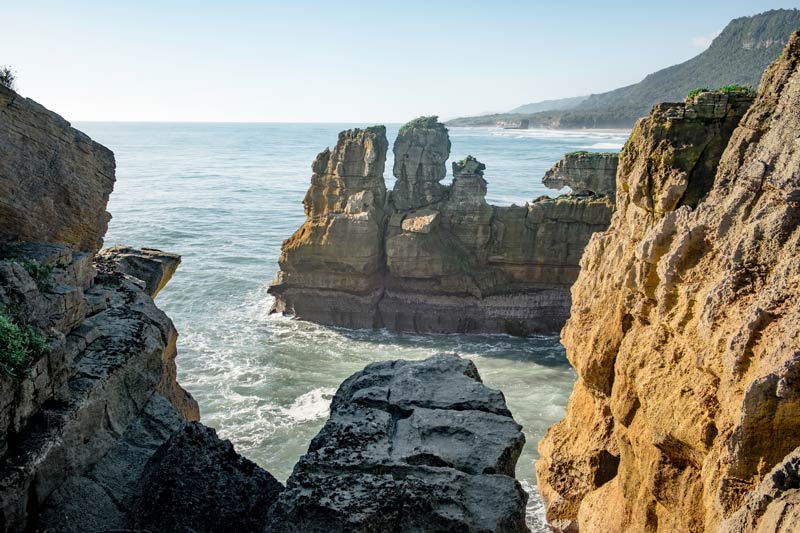 Punakaiki Camping at its best with only a 1 minute walk to the beach, campsites, cabins and holiday home accommodation onsite.  Click here to find out the latest prices
Just two minutes from the beach, the Punakaiki Resort has beautiful ocean and rainforest views, making this a very comfortable stay.  Check out these rooms here
Great for those who are looking for cooking facilities, the Punakaiki Beachfront motels have motel rooms, a two storey holiday bach and even a classic kiwi bach on offer.  Book a room here
Te Nikau Retreat's Kowhai Cottage is perfect for families as it is a two bedroom cottage with cooking facilities.  Very close to the Truman Track, one of my favourite things to do in Punakaiki
Seascapes is the most luxurious of the Punakaiki accommodation options.  This four bedroom home is set up for comfort, with plenty of space to sleep up to 8 people.  A great place to relax.  Take a look at up to date prices here
If you are wondering what to do in Punakaiki, you definitely must visit Pancake Rocks, but make sure you stick around and visit some of those places that people don't know are hidden in the area.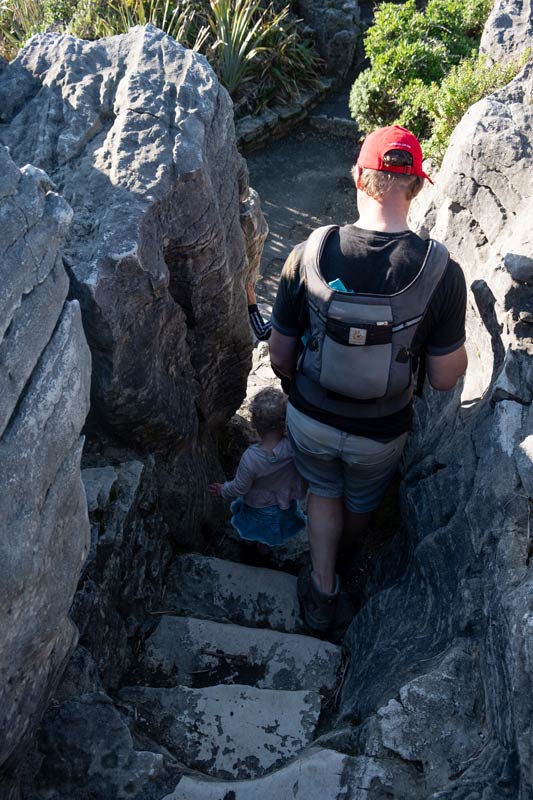 Other things to do in Punakaiki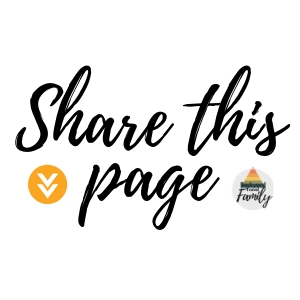 The rocks really did look like pancakes. And the water whooshed up really high. But we didn't get wet. It didn't take long. We also went to the cave and that was reaaaaallly cool.