Welcome to Fairyland: The Bottle Lake Forest Fairy Village is open for Magic
Bottle Lake Forest Fairy Door Walk
The Bottle Lake Forest Fairy Village is a beautiful section of Bottle Lake Forest filled with fairy houses and fairy doors.  It is not so much a fairy door walk, as a place to explore and for the magic to come alive.
The Fairy Door Forest has been recently relocated to this area of Bottle Lake Forest and you are welcome to bring your own fairy houses to add to the Forest.  To help protect the trees, the local rangers have safely added wooden plinths (so they don't damage the trees) and you can nail your fairy door or fairy house to these.
It is a pram friendly walk, as well as a dog friendly walk.
Where is the Bottle Lake Forest Fairy Village?
Bottle Lake Forest is just an 18 minute drive from Christchurch CBD (8km)
You can find the Bottle Lake Fairy Forest right near the main carpark, located on Waitikiri Drive.  Park in this main carpark and head towards the forest and information centre area.  If you walk straight ahead, you will see a big green sign saying Bottle Lake Fairy Forest on your right hand side.
The Bottle Lake Forest fairy door walk is perfect for kids of all ages. It's a great place for toddlers to walk and run out their energy as they run from tree to tree.
There are over 100 fairy doors to find and more being added as local residents add to the magical village.
How long is the Bottle Lake Forest Fairy Door Walk?
The whole fairy village is located either side of a straight flat forest path. It is only a few hundred metres in length so isnt a long walk. How long it takes will depend entirely on whether you visit every single fairy house or not. I would allow 30-60 minutes to explore.
The Bottle Lake Forest Fairy Houses Walk is perfectly accessible for off road strollers and is wheelchair accessible too. (If you are okay with a dirt path with mild gravel) The Track is off road but flat.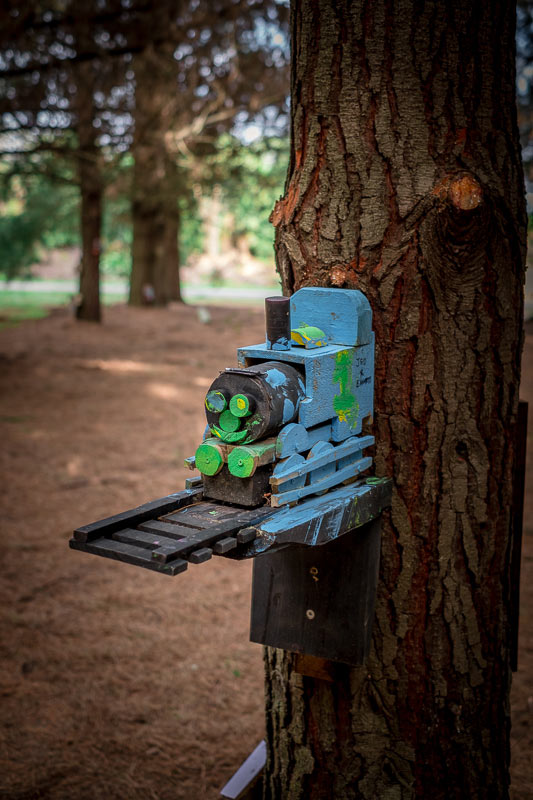 Can you bike on the Fairy Door walk?
Yes! The track is flat and easy for all cyclists. If the kids are little, it's a great place for a balance bike or trike
What is it like in the Bottle Lake Forest Fairy Village?
The fairy village is entirely shaded in the trees, which is beautiful and cool during the summer, but will be very fresh in winter (bring warm clothes)
The Bottle Lake Forest Fairy House Village is a perfect place for a picnic, so bring along a picnic mat and make a morning of it.
Older kids will also love playing in the wooden tree trunk fort near the beginning of the track. If you are looking for more things to do in Bottle Lake Forest while you are here, check out our list below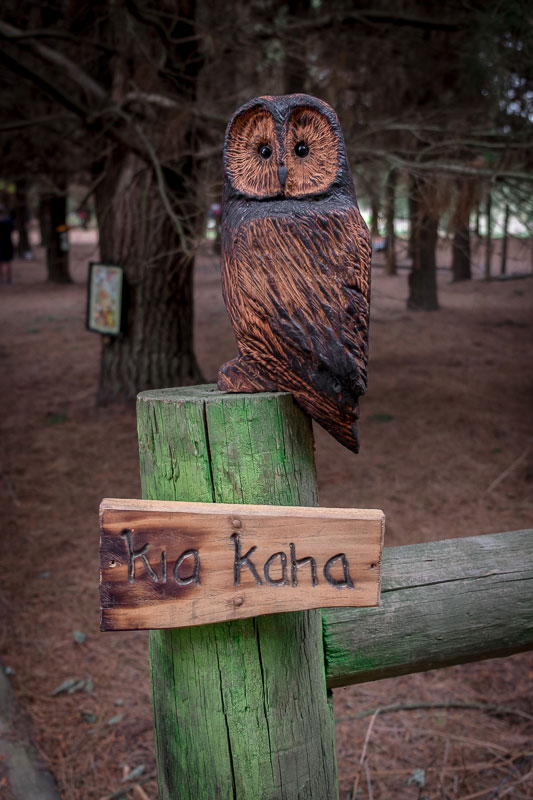 Things to do in Bottle Lake Forest
Ride or walk on the main Bottle Lake Forest Tracks. There are flat off-road trails as well as more technical mountain bike tracks suitable from beginners to advanced. The Forest tracks are suitable for off road strollers too. Do be aware that the Forest is sand based so is quite soft in places.
Play on the large recycled tyre playground. If your kids love exploring and climbing, then this incentive play area will be perfect. My kids love jumping off the tyres and competing parkour style stunts
Ride on the pump track and bike circuit. The bike track here at Bottle Lake Forest is great for the kids to test their skills, and also good if you as an adult don't want to bike/or don't have a bike. They can burn off some steam all within watching distance of you. There are some great balance beams for older kids to practice their bike skills on too.
For more fun things to do in Christchurch with kids, try the articles below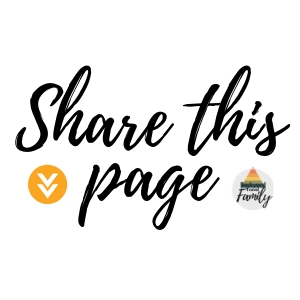 It was so cuuuute seeing Emilia run to all the fairy houses. She loves them. I like it better when we have to find them on a walk, like a treasure hunt. But this is okay. There needs to be more boy fairy houses