Why Bottle Lake Forest is a great family day out!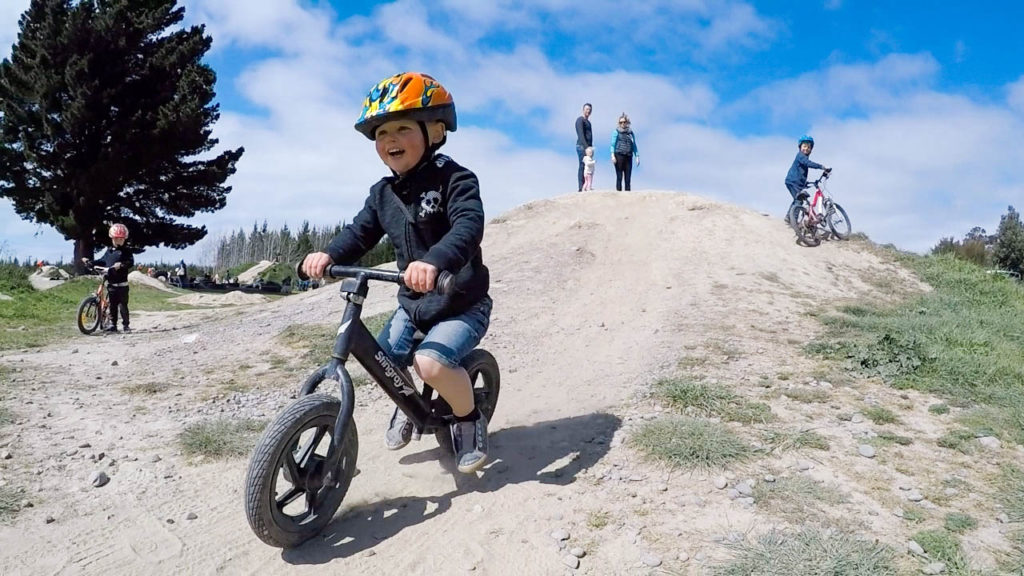 Exploring Bottle Lake Forest with Kids
Bottle Lake Forest is a great active destination.  We've done walks and runs through the forest and there are so many tracks.  You can mountain bike on those tracks and there is a fantastic pump track near the parking lot.  It's also all free – thanks to the Christchurch City Council who do a great job of maintaining it for us.  It's such a versatile place for families to walk and bike and definitely kept us busy for hours.
This is not a place to downhill mountain bike.  If you are interested in this you could check out the Rapaki Track, a walk and mountain bike track with access to other Port Hill mountain bike trails or try the Christchurch Adventure Park.
Bottle Lake Forest Tracks
The mountain bike tracks in Bottle Lake Forest are suitable for all levels.  There are flat trails suitable for toddlers and preschoolers and if you are looking for more difficulty, there are bigger hills near the coast and the sand dunes.
There are lot of round trip loops that can last anywhere for 30 minutes to over 2 hours.  A popular mountain bike track is the 7km family loop ride.
Family Biking in Christchurch: The Pump Track and Skills area
The bike pump track is great for all ages.  The little ones just need to be careful as the big kids are going particularly fast.  My 3 and 4 year old loved the big hills they could ride down (although neither of them could push their bikes up it)  There is also a technical course where you can ride along narrow beams, so there is plenty for kids of all ages to keep them busy. (My 3 year old rides a balance bike and 4 year old a pedal bike)  Families with toddlers and older would really enjoy biking on this Christchurch track.
Unique Playground: Tyre Play Area
There's also a play area, made out of big old tyres that my boys explored for ages.  My 3 year old needed a boost up as he couldn't quite reach, but happily walked along the top of the tyres and jumped off them.  This Bottle Lake Forest playground is totally unique and the kids absolutely loved it.
Bottle Lake Forest Fairy Village:
A new installation, as of September 2020, there is a beautiful collection of over 100 fairy houses.  It is only a short meander of a few hundred metres, but a delight to explore from first walkers and older.  For more information on this awesome fairy door walk and fairy village see below
Read more: Bottle Lake Forest Fairy Village
Close to the Beach
It's also located right near the beach, so you could pop down for a swim and a play after an active morning of walking and biking in the forest.
Can you get lost?
I always find I get a bit disorientated in the forest, but that could just be me.  Fortunately they have named all the north-south roads alphabetically (alpha, bravo, charlie etc) and the east-west roads by number (starting at 10 at the northernmost point at Spencer Park and 23 at the southernmost point a bit below the carpark area), so you can work out whether you are going in the right direction.  Also make sure you check out the Bottle Lake Forest map.  Keep a copy on your phone.
Bike Hire in Christchurch
If you would to try out a Christchurch Bike Hire, check out this site.  They have a list of all the main bike rental stores, it would just depend on where would be the easiest location to pick up.  Then you are one step closer to your family biking adventure.
Other activities nearby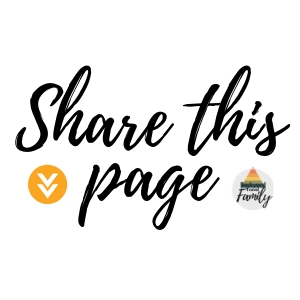 "I liked going down the hills really fast on my bike, but I couldn't push my bike to the top so Mum had to help me"
"We came for the Gruffalo Walk in the school holidays, organised by the Christchurch City Council, which was great way to have a walk in the forest, and keep the kids interested. I bought their bikes just in case, and it turned out the bike park was perfect for these boys. We stayed an extra 3 hours!