Coca Cola Lake: Northlands Best Kept Secret on the Karikari Peninsula
Coca Cola Lake in the Karikari Peninsula
Have you ever fantasized about swimming in a bathtub of Coca Cola?  Okay, that's a bit strange, but up in the Karikari Peninsula, Northland, you can swim in a whole lake that looks just like coke.  Is this one of the best things to do in Northland? Is Coca Cola Lake one of New Zealand's best kept secret?
If you google Coca Cola Lake, or even Lake Rotopokaka (it's official name) you aren't going to come up with a lot.  So shhh!! Don't tell anybody about this hidden gem, a local secret to those living in the Doubtless Bay Area
(please note: this website may contain affiliate links.  These do not cost you any extra, but does go towards the running of this website)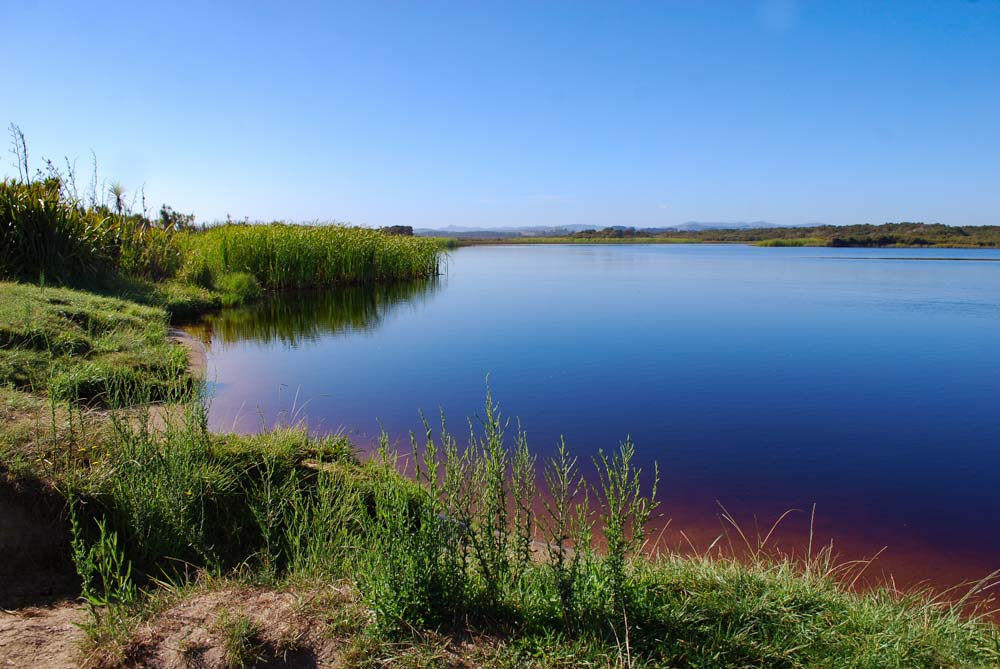 How to get to Coca Cola Lake/Lake Rotopokaka
Getting here, is a little tricky.  It's not difficult, you just need to know where to go.  
Google Ramp Road, Lake Ohia

Head down the gravel road towards the beach

Just before you hit the beach, you will see a DOC sign on your right for freedom camping.  Turn right here.

Then head a couple of hundred metres down here and you will see the lake on the right as your road forks. 

Welcome to Coca Cola Lake!
 The road doesn't exactly exist on google until you view it in satellite mode.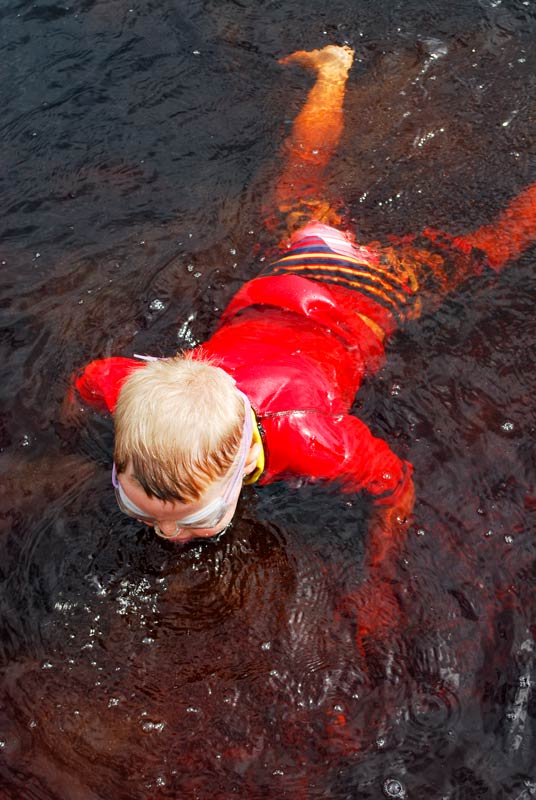 Swimming at Coca Cola Lake
Is it safe to swim at Coca Cola Lake?  Yes, the locals swim here all the time.  In fact, Maori even believe the lake has healing properties.  The water is turned the red brown colours by the peat and natural tannins in the water.
You can put your head under the water, it doesn't colour your skin, it's perfectly safe. It's apparently safe to drink too, but we didn't test that out.  Our kids found it was a great reprieve from being in the salt water every day, and even took a chance to snorkel.
Please note: sometimes an algae is present which makes Coca Cola Lake unswimmable.  There will usually be signs when this is the case, or you can check public health warnings on the Land Air Water Aotearoa website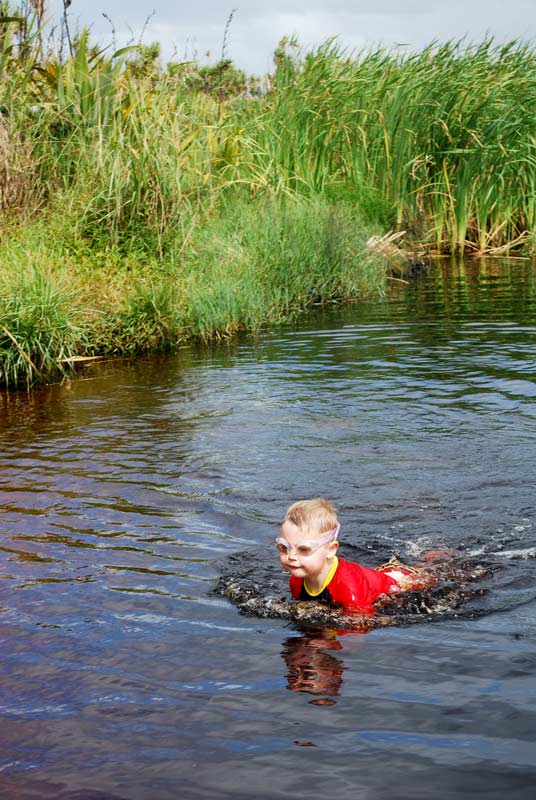 Why Coca Cola Lake is great for kids!
The water is clean and fresh, a nice reprieve from the salty ocean.

The lake is shallow for a long way, giving lots of freedom to my 3 and 5 year old to explore by themselves.

They love the idea of swimming in crazy red/brown water

It's a locally kept secret, so wasn't busy at all, even in February in the height of summer.

Accommodation at Coca Cola Lakes
If you are campervanning around New Zealand, you can stay at the nearby Tokerau Beach freedom camping site. Or you can head to the northern end of Tokerau Beach to stay at the Tokerau Beach Motor Camp.  Anywhere in Doubtless Bay will make this an easy side trip on your Northland holiday.
Here are a few other Doubtless Bay Accommodation options if you wish to stay closeby


Will you put Coca Cola Lake on your Northland list?
Visiting Coca Cola Lake will be one of the most unique things you will do in New Zealand.  It is definitely a Northland must do and one to add to the list of New Zealand hidden gems.
Other things to do in Northland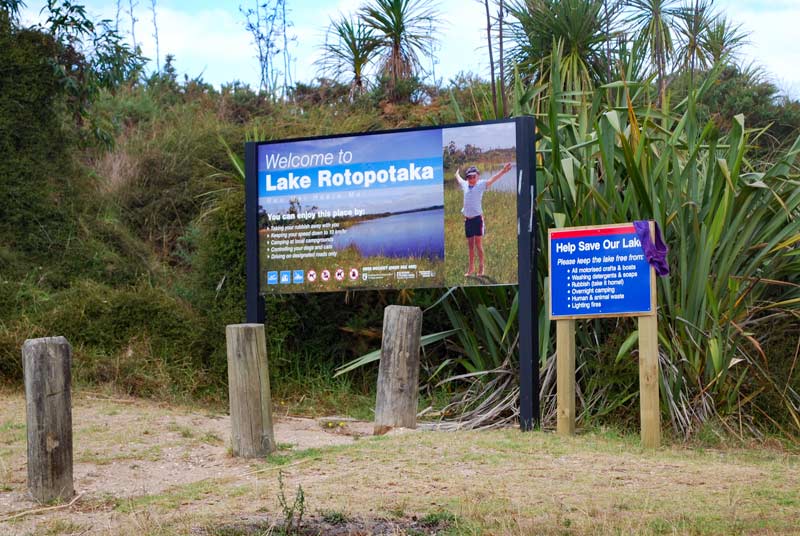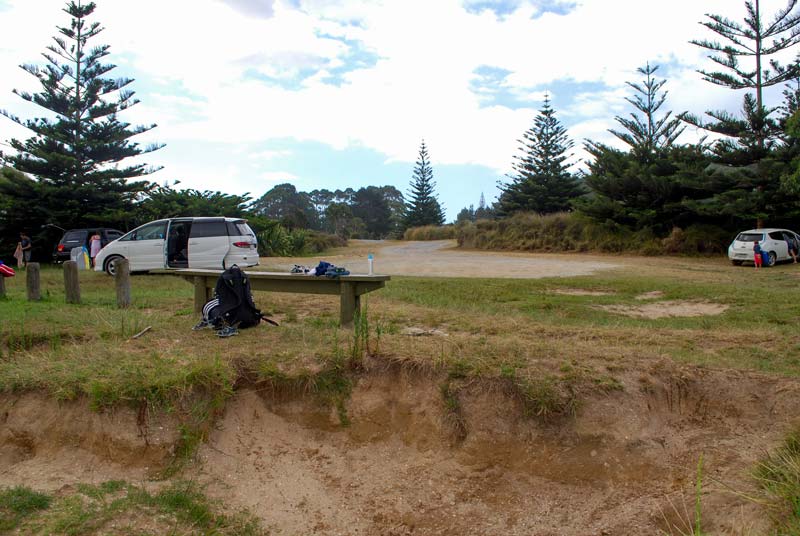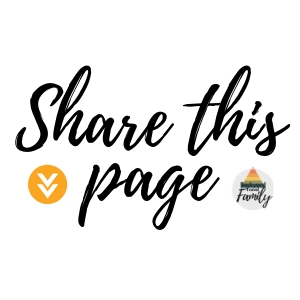 Best things to do in Christchurch for Free Updated September 2023 There are many things to do in Christchurch with kids and that is one
Read More »
It was really warm and my feet turned red when I hopped in. I got my snorkel and it was very strange. It couldnt see too far ahead but it was very red. It was nice the water didn't taste bad or salty like the beach.