Rainbow Falls, Kerikeri
Rainbow Falls is an easy short walk, just a few minutes out of the Kerikeri township. If you are heading up to Northland, in the far north of the North Island, then put this on your must do list.  It is a beautifully easy walk, perfect for families and small children. Similar in fact to Whangarei Falls, there are many upper view points as well as access to the waterfall pools below.
An easy short walk for young kids
Our kids just loved running from viewpoint to viewpoint, as well as the short bush walk to the base of the falls.  Your toddlers will enjoy the fact they can walk this on their own and it can be their own little adventure. The Rainbow Falls walk is also stroller accessible.


Swimming at Rainbow Falls
There were a number of people swimming at waterfall, which would be so refreshing on a hot summer's day.  There is shade and a few wooden seats where you can view the waterfall without having to brave the scorching heat.  We were here in February, which was around 30C, so pretty sweltering in the direct sunlight for the kids.
Further Walks and Native Kauri Regeneration
You can continue on down the river track to Wharepuke Falls, which we really wanted to do, but was closed for Kauri regeneration.  Kauri trees are native to New Zealand and can grow up to 16m in girth and 50m tall. They can also live for 2000 years, however before conservation efforts, many of the large forests were cleared.  The Department of Conservation are doing a great job trying to regenerate these forests. You will notice as you head down to the base of the waterfall, there is a station to wash your shoes, to help with these conservation efforts.

Facilities at Rainbow Falls
After your walk, or even swim, you can head back up to the carpark for a picnic in the shade.  There are bathroom facilities here as well. Kerikeri township is only 5 minutes drive from here, which is a major Northland centre, so has all your usual supermarket and cafes/restaurant amenities.

How to get to Rainbow Falls
You will find these amazing waterfalls at the end of Rainbow Falls Road, off Waipapa Road.  Heading north, you will find Waipapa Road on the right hand side off State Highway 1.
Other things to do in Kerikeri
Check out some of New Zealand's beautiful historic sites:
Kerikeri Mission Station:  One of the first places that Maori invited visitors to live among them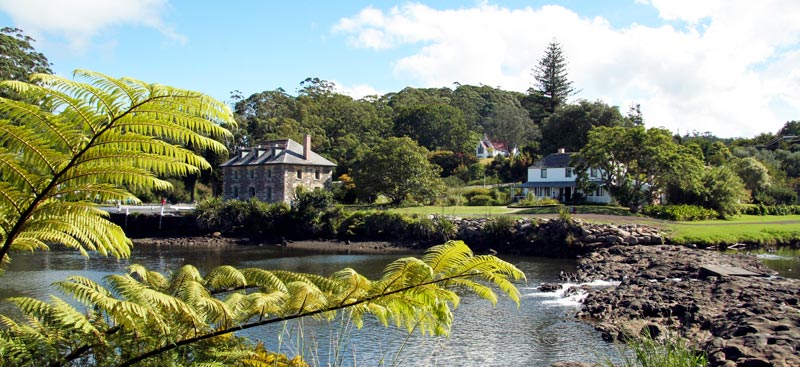 Stone Store: A Georgian style building showcasing replica shop items from the early 19th Century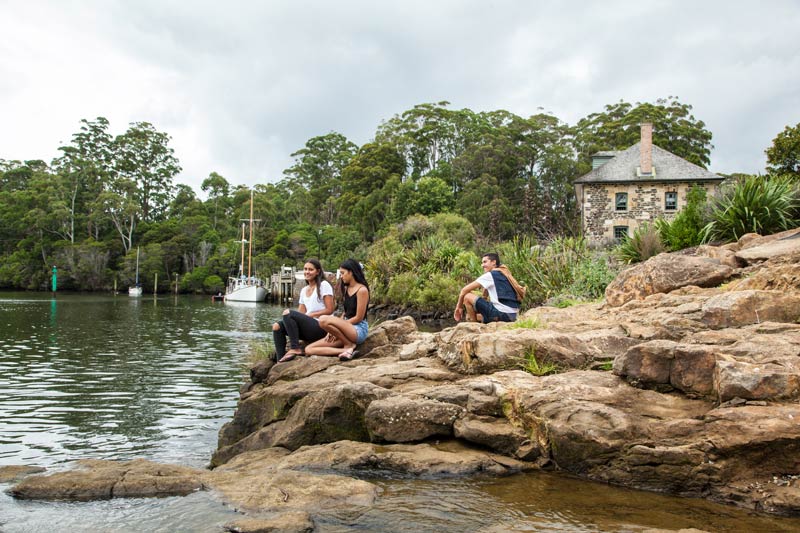 Kemp House is a Georgian family home from the 1820s which you can tour with a guide.
More outdoorsy things to do
Aroha Island: Walk, kayak and check out the birds at this bird sanctuary.  If you are lucky, you might even see a kiwi
Charlies Rock Waterfall:  Go for a walk and a swim at Charlies Rock Waterfall.
Other places to explore in Northland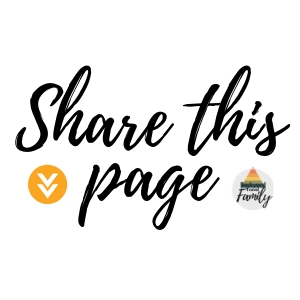 The waterfall was so pretty! I ran to the bottom of the path and dipped my toes in. It wasn't too cold. Mum said if we weren't going to the airport we could have had a swim.