Whangarei Falls: The perfect picnic spot on your Northland Road Trip
Thundering water careering into a clear pool below… sounds like a tropical island paradise right?  Well this picture perfect waterfall is just a short walk, easy for the whole family, and is only 5 minutes from the main highway.  Welcome to Whangarei Falls!  
Recently we headed from Auckland, all the way up to Coopers Beach, Northland for a wedding.  We have driven up there before, but I just cannot figure out why we hadn't looked up this place.  It is the perfect halfway point and being only a few minutes off the main road, it meant it wasn't a huge detour.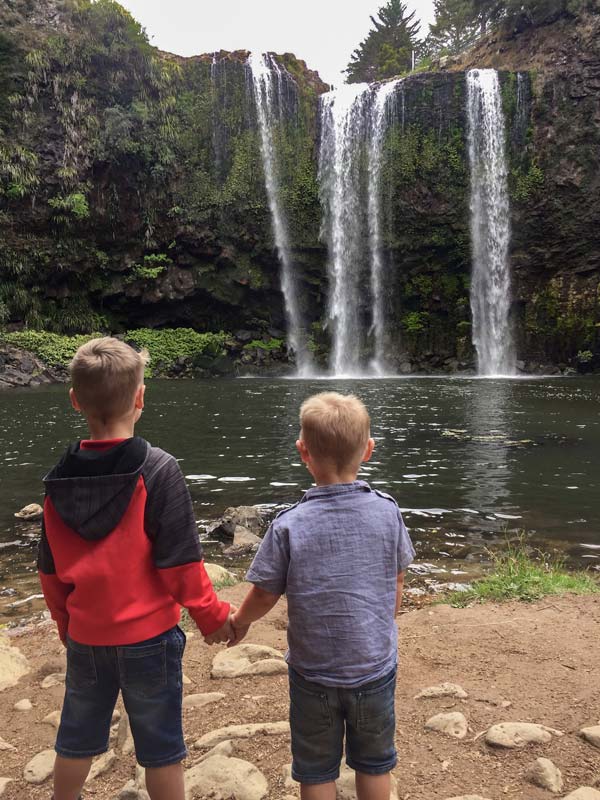 Well signposted from the main road, just on the northern side of Whangarei, you will find numerous picnic tables, well maintained toilet facilities, along with free parking.
The thing I really liked about this waterfall, was you could view it from the top, as well as walk down to the bottom.  A quick 10 minute walk takes you down a bush track, over a wee bridge and you have access to the water below. You can even swim here, which we would have done if we weren't pressed for time.
The whole Whangarei Falls loop track is about 1km in length and will take a leisurely 30 minutes to walk.  There are obviously stairs/incline if you head to the base of the falls, but it is short so should be manageable to most people.  You can of course view the falls from the upper viewpoints which is equally as beautiful.
This short walk is a must do for all families, whether you are staying in Whangarei or passing through to upper Northland.  If you wish to complete a longer walk, you can also check out the Sands Road loop that incorporates Whangarei Falls as well as a second waterfall and swing bridge.  
Other awesome things to see and do in Northland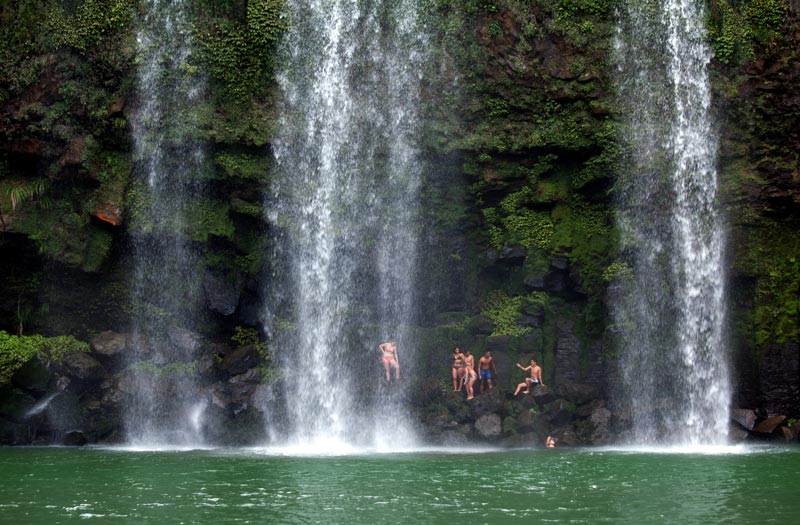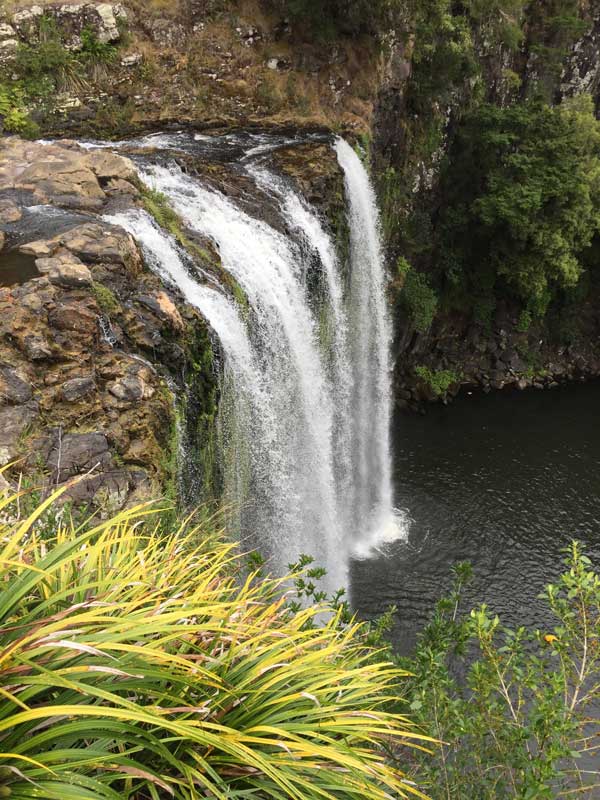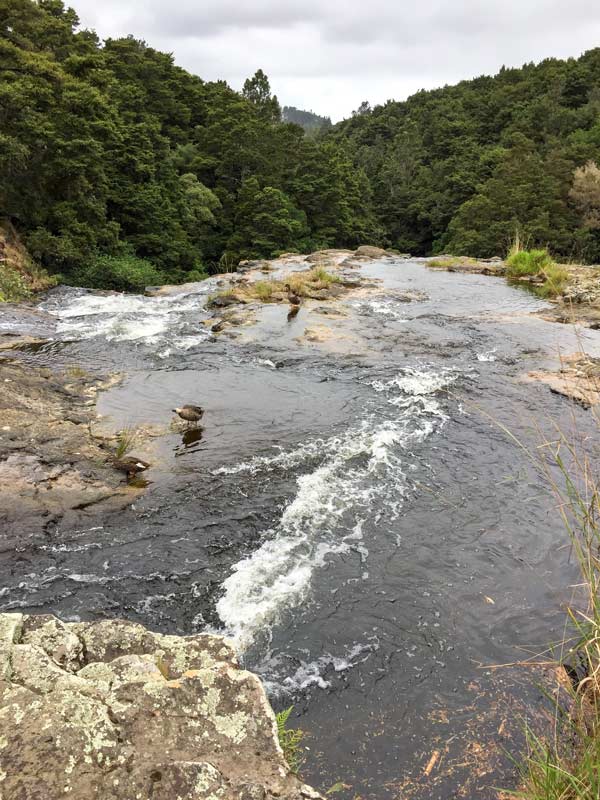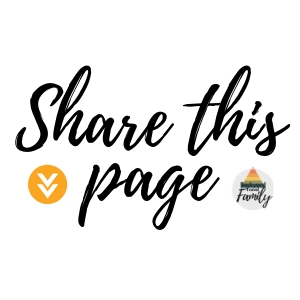 We stopped here after the airport. We took a plane today. And we had a picnic at the table and we ran down the track to see the waterfall. It's the biggest one in the whole world. We kept hiding from Mummy in the bush.

(mum edit: its not the biggest one in the whole world)