Taranaki Falls Walk: 2 hour walk in Tongariro National Park
Taranaki Falls
Taranaki Falls is a beautiful 2 hour walk in the incredible Tongariro National Park in the Ruapehu District.  The thing I love about this walk, besides its sizable waterfall, is the variety on this track.  Desert like tundra, bush walking with rivers and bridges and of course, a huge waterfall to picnic under, or even take a dip.
Have I convinced you to visit Taranaki Falls yet?
The Taranaki Falls Tongariro walk is a great alternative to the much longer Tongariro Crossing.  You will be able to get a sense of the volcanic area and get some pretty good views for yourself.  You may also consider the Tama Lakes track, which is a similar distance, but not as tough (as the Tongariro Crossing).  It starts at the Taranaki Falls track and veers off before the waterfall.
If you're not keen on such a long walk, why not check out Tawhai Falls just down the road, which is a 10-15 minute return walk.
This article will cover
Weather at Taranaki Falls
Other Taranaki Walks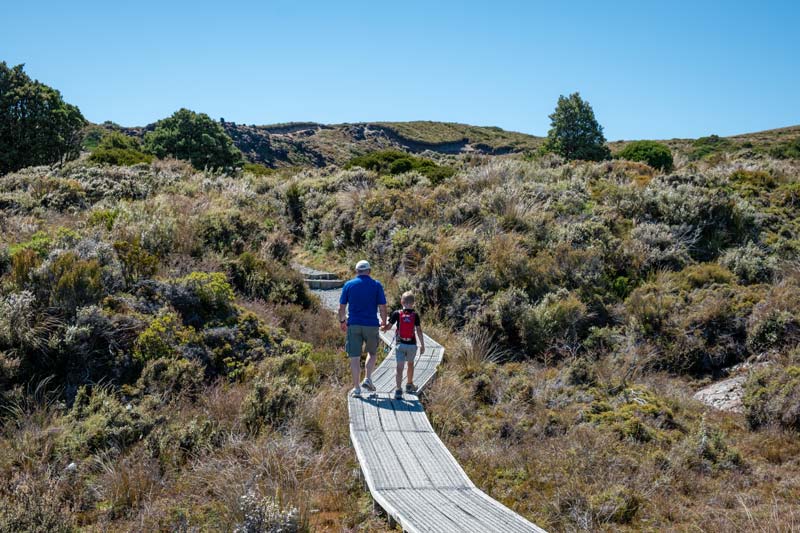 Where is Taranaki Falls, Tongariro National Park?
Don't be fooled by the name.  Taranaki Falls are not in Taranaki (New Plymouth region) at all.  They are in the Ruapehu district, in New Zealand's North Island, about 35 minute south of Turangi and the same from Ohakune.  It is a sparse and desolate area, which makes awesome waterfalls and bush tracks even more wondrous.
The Tongariro National Park where this walk is found is an amazing volcanic area.  There are a number of Tongariro walks to consider, but I think this one gives the most bang for buck. (timewise that is, the walk is free)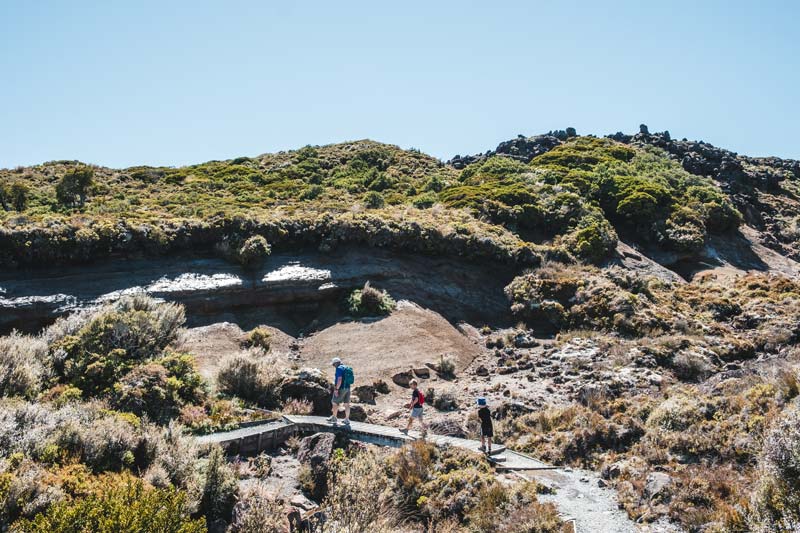 How to get to Taranaki Falls, New Zealand
The walking track to Taranaki Falls starts in the Whakapapa Village, just down the road from the famous Chateau Tongariro Hotel.
Drive to the end of Ngauruhoe Place and there is a small carpark at the end (past the Skotel Alpine Resort (on your right)  You can park in the Taranaki Falls Car park, or if it's full, try parking on the street.
The Taranaki Falls walk is a loop track that joins up with the Round the Mountain Track on the way back.  The track will actually finish a little further down the hill.  So you will have to walk back up the road to make it back to the car (just FYI)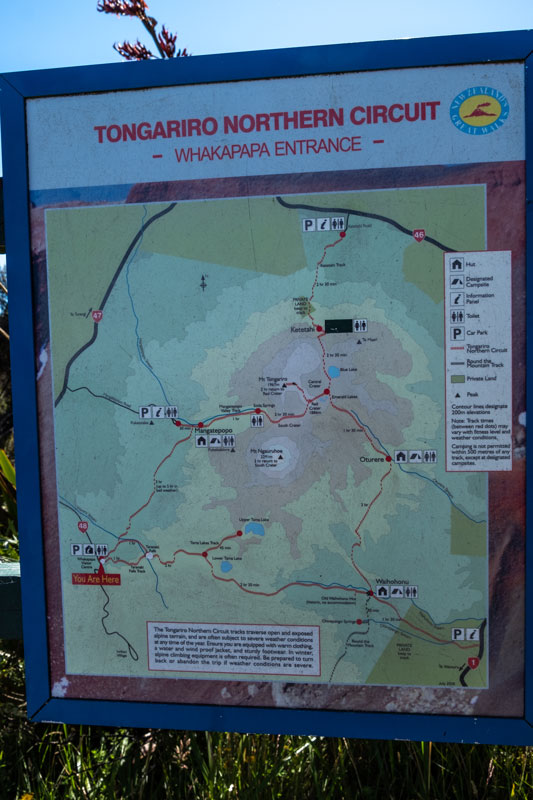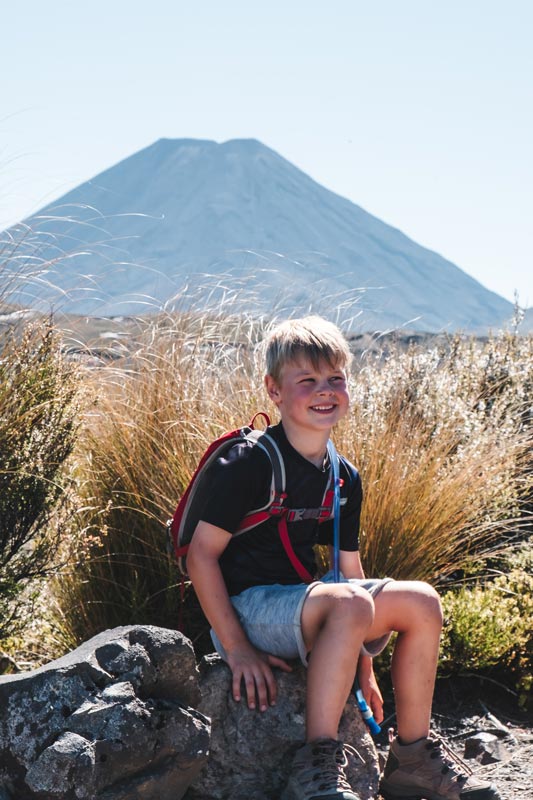 Whakapapa Accommodation and surrounds
The closest accommodation is right in Whakapapa Village, or not far from here is National Park Village.  National Park Village has a 4 square supermarket and some cafes and restaurants and is only a 10 minute drive
Chateau Tongariro Hotel: Majestically sitting on the hill, this pastel Chateau is a brilliant nod to yesteryear and its pretty elegance.  With a range of accommodation and incredible family rooms with up to 4 beds in one room, it's the best that Whakakpapa Village has to offer.  Click here for room options and pricing
Skotel:  A budget and backpacker style accommodation with family rooms sleeping 4 with a fridge in the kitchenette, or a cabin sleeping six with a full kitchen.  A well rated budget option popular in ski season.  Click here for up to date availability and prices
Ruapehu Retreat:  If you're looking for a modern holiday home, this well rated home sleeps up to 10 in the 4 bedroom house and is located in National Park Village. Click for photos of this great holiday house in National Park
Tongariro Camping:  The closest campsite to Taranaki Falls is the Whakapapa Holiday Park, or if you're looking for a Department of Conservation site, check out the nearby Mangahuia Campsite.  
We stayed at the DOC site which was practically empty.  Not a lot of space for large tents but ours managed to just fit.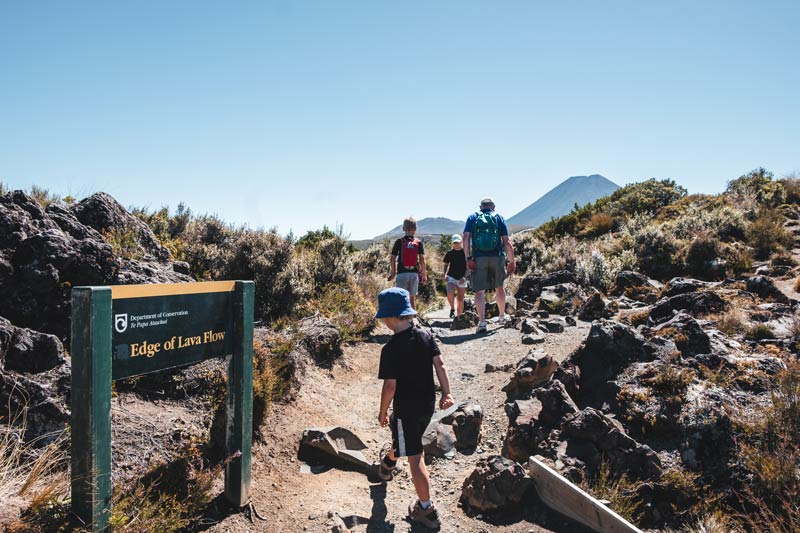 What is the Taranaki Falls walk like?
I was really surprised by the Taranaki Falls hike.  One reason I had been a little apprehensive of hiking in the Ruapehu region was that everything seemed so desolate… making for a more boring track.  However there was great variety on this walk.
The Volcanic Section (1 hour)
If you start from the Taranaki Falls carpark (as discussed above) you will head through, what I like to call "the volcanic section."  It is sparse and desolate, full of tundra and dry open land.  You can see the volcanic mountains from here, which may or may not be covered in snow.  On a clear day you should be able to see Mt Tongariro and Mt Ngauruhoe.
The volcanic section is pretty flat and is easy walking.  Just before Taranaki Falls you will reach a crossroad.  Head down to the left to Taranaki Falls, or to the right to the Tama Lakes track. (this is a 17km 5-6 hour return walk, so make sure you are prepared if you head this way)
Taranaki Falls Waterfall
Head down the stairs and you will be greeted with the incredible Taranaki Falls.  A majestic 20m high waterfall with a great swimming hole at the bottom.  We chose here to have a picnic and the kids explored.  You can actually head behind the waterfall if you walk around the rocks carefully.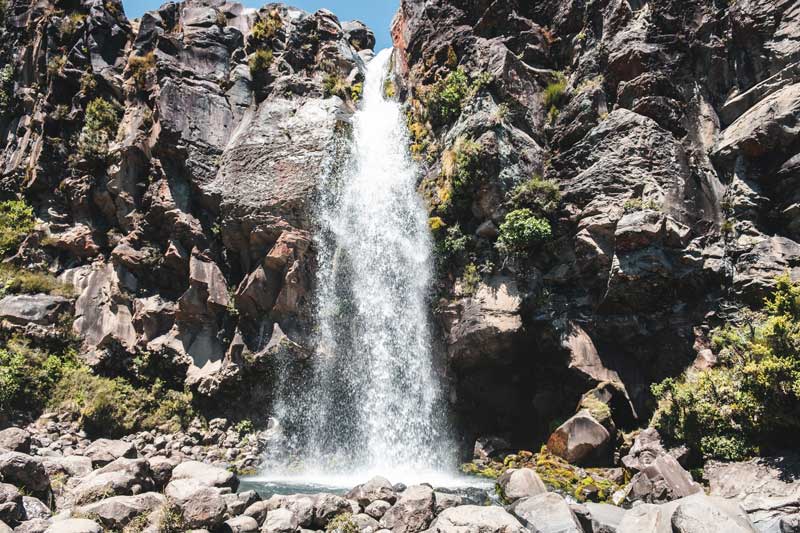 The Bush Section (1 hour)
After exploring Taranaki Falls, we headed back through the bush section.  This was a little more undulating (remember you came down some steep stairs) but there aren't any huge hills.  Just some up and down sections that most will manage without issue.
This track is in the shade of the forest and sidles alongside the Wairere Stream.  If you're lucky you'll find all sorts of birds here.  The birdsong was beautiful when we visited.  The view of the narrow gorges here are beautiful too.  Such pretty colours.
In the last 15 minutes or so, you will head out into the open and back towards Whakapapa Village.  The Taranaki Falls loop track will end just a little further down the road towards the Chateau Tongariro.  So just follow your nose back to the carpark.  Don't worry, you are still on the right track, even though it feels a little wrong (I can say that now that I've done it haha)
How long does it take to walk the Taranaki Falls track?
DOC recommended allowing 2 hours and this was about right for us, with a 5 and 6 year old and a Grandad walking with us.  This gave us time to take photos along the way.  It would take fit adults much less if they weren't Sunday strolling like us.
Allow extra time to picnic or explore the waterfall.  We ended up spending about an hour and a half at the waterfall.  I always stay longer than I think I will.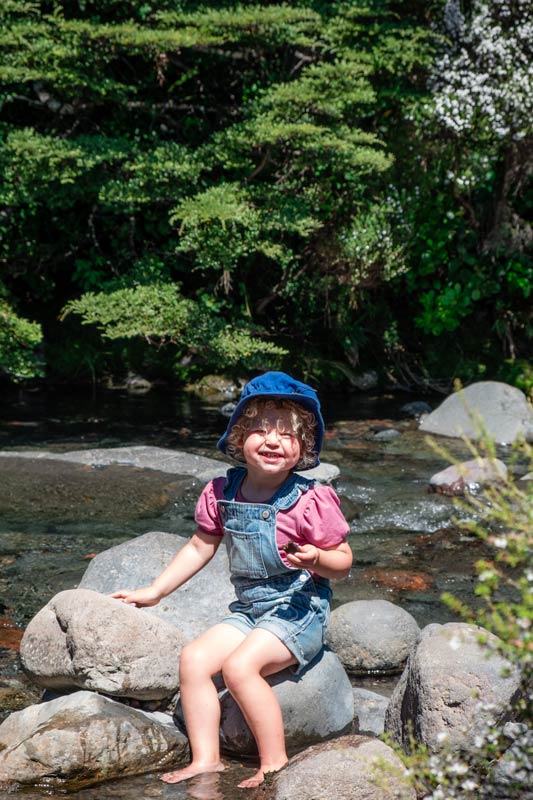 How is the Taranaki Falls track with kids?
Walking to Taranaki Falls with kids is awesome. This is a great walk for kids.  The Taranaki Falls walk is 6km long, so a manageable distance.  These Tongariro falls make a  great half way marker and a good place to explore.  My kids loved the variety on the track as both halves were quite different.  A very manageable and enjoyable walk for everyone. 
(My kids were 5 and 7 at the time and my 2 year old was in a backpack 🙂
Weather on the Taranaki Falls Track
Whakapapa Village, which is where you start the track, is 1120m above sea level.  Why is that relevant?  It means that the weather is often unpredictable given that it is an alpine region.  I bet it doesn't feel like you are that high up, as the surrounding area feels relatively flat, but it's something to keep in mind.
It can be really hot and dry in the summer, and in the winter, as well as spring and autumn at times, there can be snow.  Yes, you read that right.  (Also if you didn't know… Whakapapa Ski Area is closeby)
We hiked the Taranaki Falls walking track in January in the heat of summer and it was crazy hot.  We recommend heading out early and walking the exposed volcanic section early in the day, so that you are under cover in the bush section as it gets close to midday.  Or it is windy, you may consider the bush track there and back as the volcanic section is very exposed.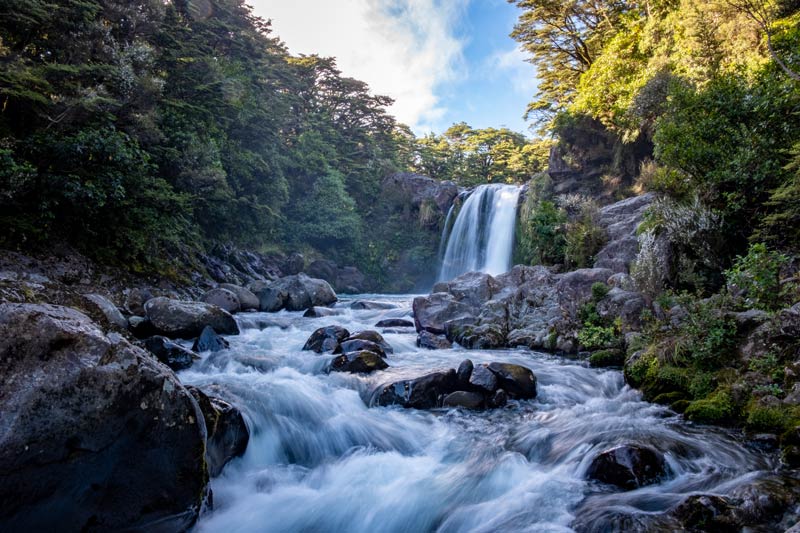 Other Tongariro Walks
Tawhai Falls (Gollum's Pools from the Lord of the Rings) Just a 10-15 min return walk, so much shorter than this Taranaki Falls trail. (photo above)

Waitonga Falls: Tongariro National Parks highest waterfall – walk takes around 80 minutes return

Mangawhero Falls Walk: Easy 10-15 minute walk in Tongariro National Park

Tama Lakes Track: 5-6 hours return, 17km

Tongariro Alpine Crossing: Challenging track taking all day – 19.4km

Tongariro Northern Circuit, a New Zealand great walk and multi day 3-4 day track

Round the Mountain Track 4-6 days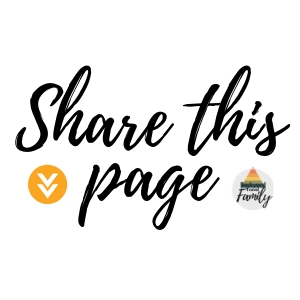 The waterfall was really cool and we could see big volcanoes. I've never seen a volcano before. We stayed at the waterfall for ages. You could even walk behind it and we got wet from the spray. We should have bought lunch, I was hungry when I got back.