West Coast's best kept secret: Woods Creek Walk
Woods Creek Track: Magical Short Walk on the West Coast
Hands down, Woods Creek track has to be one of my favourite short walks for young kids on the West Coast, if not New Zealand.  I know, thats a big call. But this 1km walk through a "fairy wonderland" forest in old gold mining country was amazing.  If you are introducing your kids to walking, especially in the toddler/preschool age group, then this is a great start as there are lots of things to explore, diverse terrain and they definitely won't get bored on this West Coast walk.
(please note this article may contain affiliate links.  These cost you no extra, but goes towards the running of this website)
Worth the drive
Now you may think that driving a further 20km past Shantytown, out to the middle of nowhere, just for a 1km walk isn't worth the effort, but I'm here to tell you, that if you have young kids they are going to love this walk.
Never said "I'm tired"
Our kids, 5 and 3 (at the time), walked the whole way, never once asked when it was going to end, or that they were tired.  In fact, they asked if they could walk around the track again. Sounds good so far right?
Gold mining tracks and tunnels
The Woods Creek walk itself is pretty flat, except for some staircases.  This meant the kids could wander by themselves and explore. Both found "walking sticks" in the carpark and happily ventured into the forest, looking for "dragons". (Of course, theres no dragons, but thats what they imagined lived there)  We headed over swing bridges, past historic sluicing and mining sites, across small boardwalks, into caves and tunnels and easily back to the start again.  If you want to actually try your hand at goldpanning, you can do this at Shantytown, just up near the main road (you will pass this on the way here)
For parents…
For parents, it was by far the most enjoyable walk we've done with the kids, and it took us a bit over an hour or so to explore.  I actually loved walking through, the trees were so tall and bush so dense, it felt magical.
Exploring the Caves
If you explore a few of the caves/tunnels, you do need a torch.  Our phone lights were fine, but I think the kids would have preferred a brighter flashlight if we had it.  They got a teensy bit freaked out in the dark as we walked quite deep into one. (But you don't have to go through that one)  Near the end there is a huge tunnel that you must go through, but you can see the light at the end, so it was fine.
How to get to Woods Creek Track
To get here, you follow the signs for Shantytown (not too far south of Greymouth)  You stay on the road past Shantytown and go all the way to the end. The last 10km are on gravel road, but you won't need a 4WD.  The gravel/dirt road is easily manageable for a car… just the last 1km and up the last hill its pretty bumpy, so when you hit that, you know you are getting close.  The Woods Creek carpark is easily signposted on the right hand side. (there's a photo of it at the bottom of this page)
Other activities on the West Coast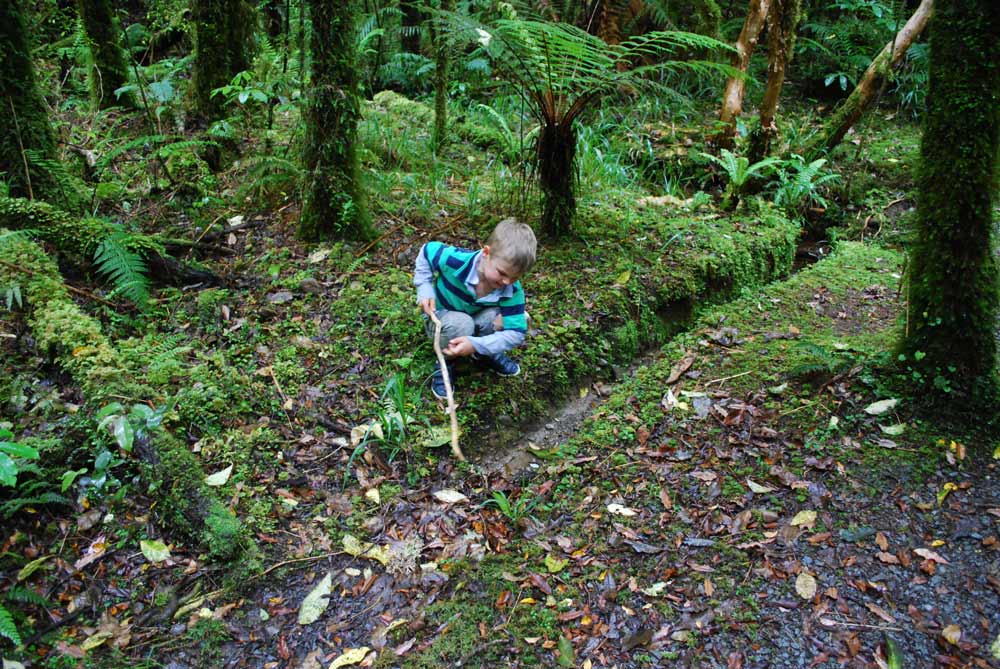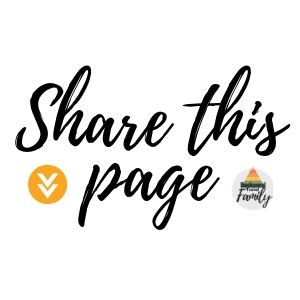 I'm not usually one to love a bush track. I usually prefer something with a view, but as an adult I really loved this. The kids got to explore and there was so much variety and interesting things along the way. A great entertainer. Also its pretty covered in dense trees, so on a wet day with rainjackets, you wouldn't get too wet.