Wings and Water Te Anau: Seaplane Review
Wings and Water:  Fiordland by Seaplane
Everyone who walks along the lakefront of Te Anau has seen the epic seaplane.  Every time we visit, the kids always look in awe and marvel at how it works and whether it actually can float (despite it literally floating on the lake – but hey…kids!).  So when we were given the opportunity to try out a scenic flight, we couldn't say no.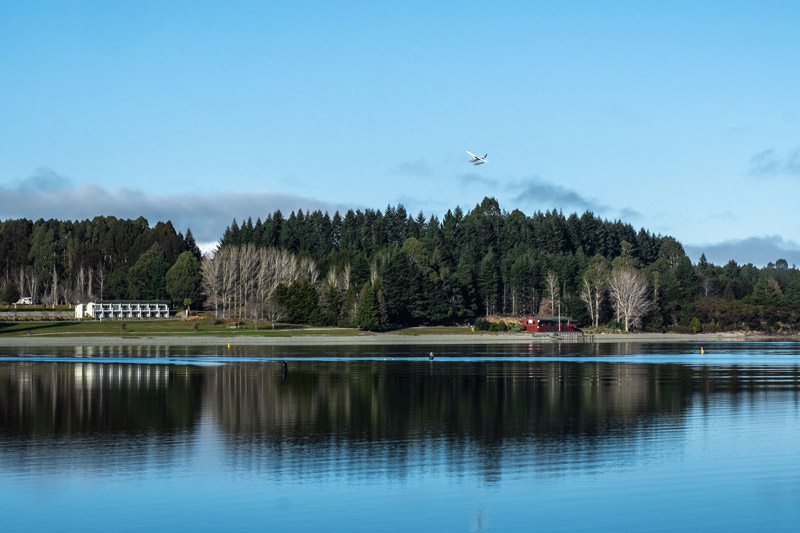 Only Seaplane in Fiordland
Wings and Water have the only seaplane in Fiordland and a scenic flight is one of the best ways to really see the region's beauty.  What makes Fiordland so magical, is that much of it cannot be accessed by road.  You could hike or boat to some sections, but the majority is so untouched, that the only way to really see it, is in the air.
Let's just say the kids were hyped to be able to go on a real live sea plane.  After our safety briefing, we strapped on a bum bag with our own personal lifejacket and jumped aboard our private plane.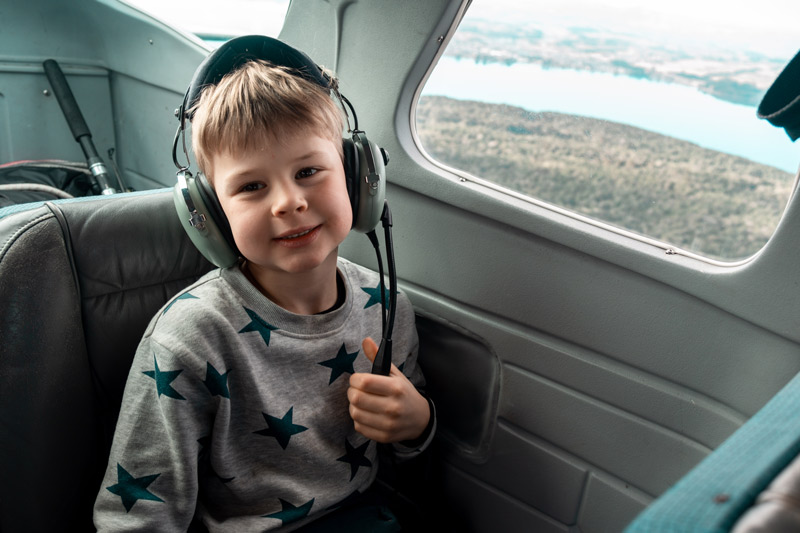 A window seat for everyone
The planes are tiny, with only six seats including the pilot but everyone gets a window seat, making it much better than a helicopter (where often the middle person just gets jammed in)  With the boys, the lightest, they were down the back and infants can sit on your knee (with a double belt just like a commercial aircraft)
With our headsets on, we were ready to roll!  It's quite loud inside a floatplane, so 2 year old Emilia had some kids headphones to block out the noise and everyone else was connected to the pilot by headset.  We had great commentary about the local area from our pilot Ivan, even if it was a little hard to hear at times.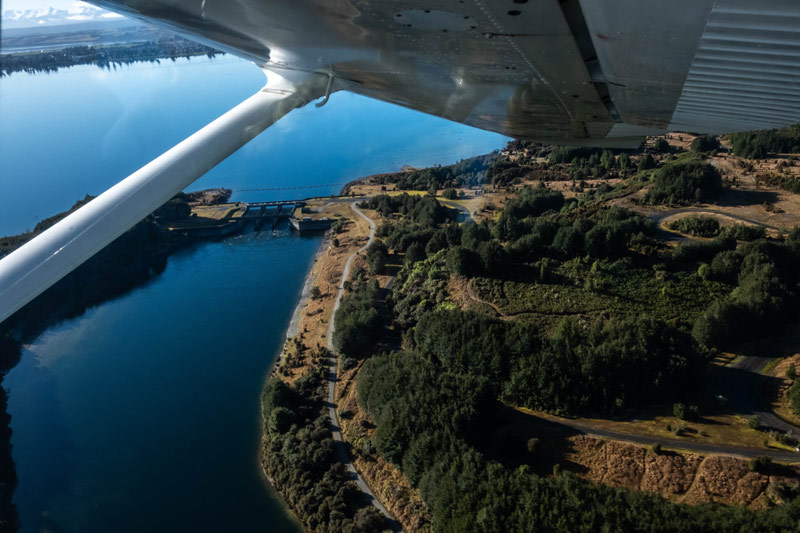 Incredibly Safe
Take off was incredibly smooth and not once during the flight, takeoff or landing did I ever feel unsafe.  Sometimes small planes make me feel a little anxious, but the ride was so smooth and there was something peaceful about landing on the water.
Breathtaking Views
Now the bit you have been waiting for.. . the views!  Holy wow!  What can I say…. The views from the scenic flight were amazing.  Our 15 minute flight covered a huge area around Lake Te Anau and Manapouri, with incredible views over the snow-capped mountain ranges.  How unique to see the winding rivers and Te Anau's control gates from above… it really was something else.
The worst part of the whole plane flight was that it was over so quickly.  There was so much to take in and appreciate, with diverse views from both sides of the plane, I barely knew where to look.  Once you dip your toes in, you will be lining up for your next flight.  I know I have my eyes on Dusky Sound, an area very few have visited, and the only other option being a boat.  But being sea sick doesn't sound like good value for money to me.
Great for families of all ages
Wings and Water flights are a great experience for the whole family.  Especially with young kids (who under 4 fly for free) you don't have to worry about if it's too cold outside, too far to drive or whether the activity is suitable.  You can experience it all together.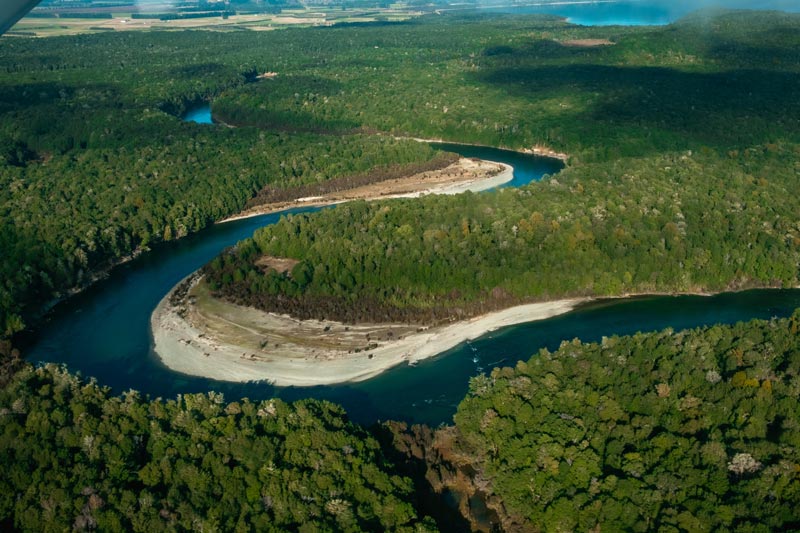 What scenic flight tours do Wings and Water offer?
Kylie and Ivan have been owner/operators of Wings and Water for the last 7 years.  One great thing is they offer lots of flexibility and can tailor flights to your budget, or to your bucket list.  Their family friendly business offer such lovely personal service, I know they will be able to sort you out. 
Some of their most popular flights include
15 or 20 minute Lake Explorer Flights (like the one we did)

Milford Sound

Doubtful Sound

Doubtful and Dusky Sound

A mystery flight with a beach landing

They also do a combo with the Fiordland Jet which is very popular with families
Verdict on Wings and Water Seaplane Flights
I really loved that this was an activity that we could all do together.  Having a 2 year old toddler, there are lots of things we can't do as a family, as she isn't old enough.  Then we have to split the family while one adult does the activity with the kids, and the other waits with the toddler.  Whereas this is something we can enjoy as a whole family.
The thing I loved most about this flight was being able to see this untouched world in Fiordland.  I can unequivocally say that not many have ever experienced these views and it's like I can really appreciate this little part of New Zealand to the fullest. 
I recommend this activity to families who want to experience something magical together and to those who want to see a hidden gem or something completely new.
* We were kindly hosted on this Wings and Water seaplane scenic flight, but as always, all thoughts are our own.


How to book
Head over to their website and check out what they have on offer, or flick them an email.  You can find all the info at 
https://www.wingsandwater.co.nz/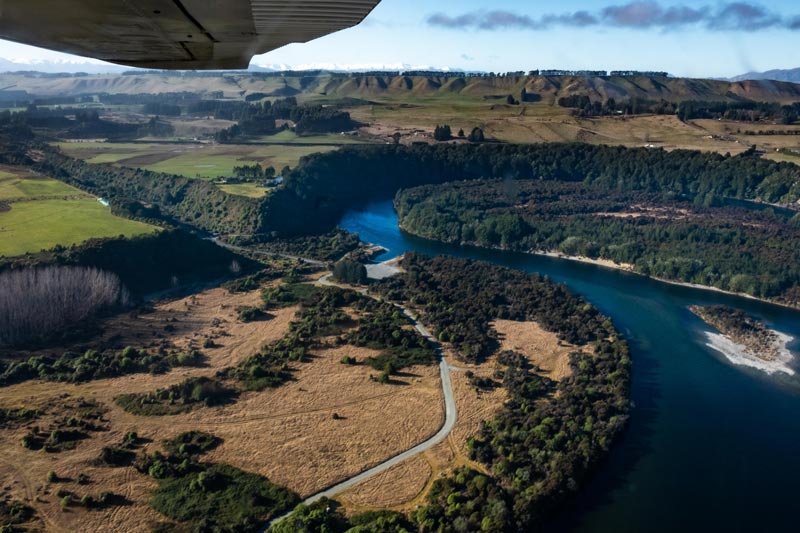 Other great things to do in Fiordland
Check out the Mirror Lakes Walk
Hike the Lake Marian Track
Te Anau Bird Sanctuary
Short walk on the Kepler Track
Lake Mistletoe Short Walk
Take a boat cruise in Milford Sound
Get an adrenaline rush on the Fiordland Jet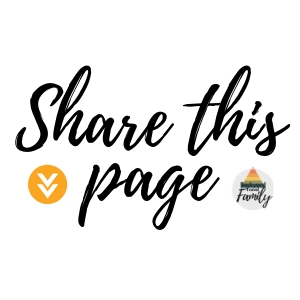 It was amazing Mum! I could see for miles... we were just floating on air. And I could see the mountains and the river was like a wiggly snake. Can we go again?