Tranquil half day hike: Hanmer Springs Waterfall Walk
Hanmer Waterfall Walk: An easy uphill walk in Hanmer Springs
The best half day hike in Hanmer Springs is easily the waterfall walk.  Colloquially known as the Hanmer waterfall walk, it is actually the Dog Stream Waterfall walk.  The 41m waterfall at the turnaround point for this hike is clearly the highlight but families will also enjoy the little stream crossings and wooden bridges along the track.  Birdlife is abundant here and there are lots of markers identifying the native trees along the track. Even if plant life doesn't particularly interest you, have a go at saying some of their crazy long names.  Always a fun game of ours.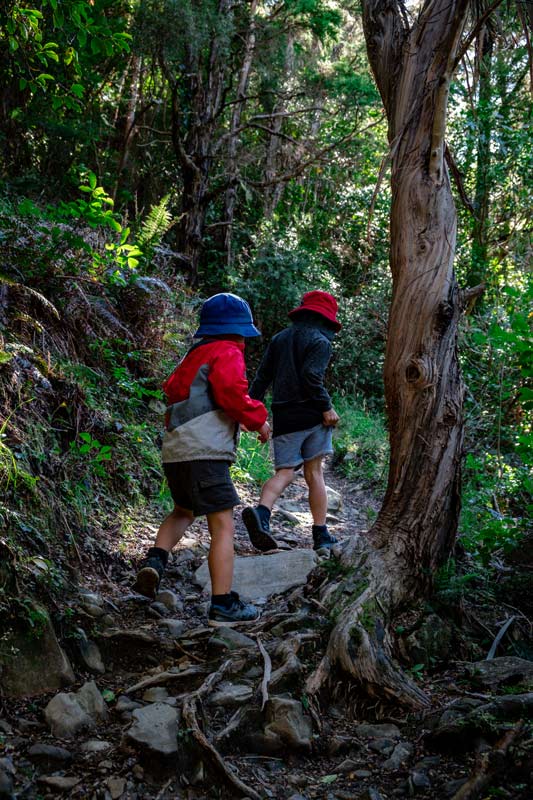 How to get to the Hanmer Waterfall walk
The Dog Stream Waterfall Walk is located in Hanmer Forest Park.  If you head from Hanmer Village on Jollies Pass Road, past the main entrance to Hanmer Forest, you turn left into McIntrye Road. (If you reach the Hanmer Forest Camp, you have gone to far)  Follow this road and signs for the Waterfall Walk and you can't miss it. There will be a carpark area and a dead end here.  (end of Mullans Road)
How long does it take to hike the Hanmer Waterfall walk?
The waterfall walk is signposted to take around 3 hours return but it took our family 2 hours and 45 minutes including a good morning tea break and photo stop.  Adults could do this walk comfortably in about 2 hours return.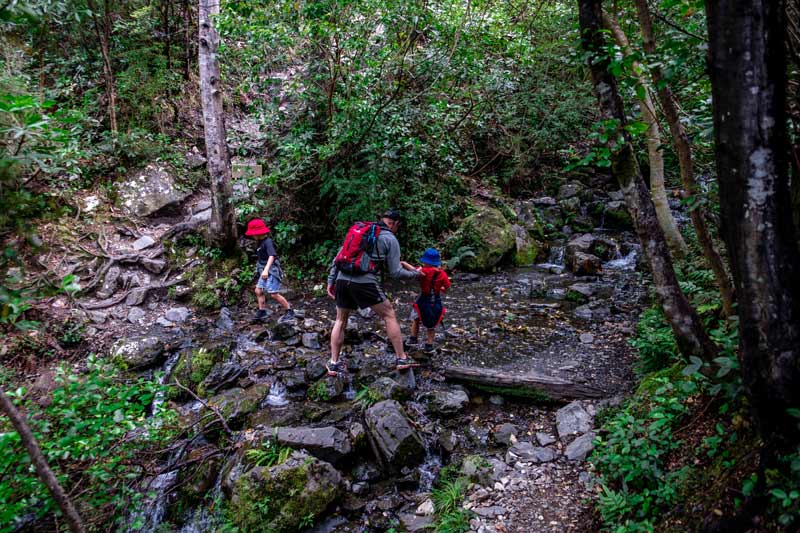 Is it steep?
The walk is uphill the whole way, but it isn't terribly steep.  For an uphill walk is was quite pleasant and our 4 and 6 year old managed this walk with ease.   The terrain is a gravel and dirt track, with a number of tree roots to navigate your way around. I would recommend wearing decent running shoes, as opposed to jandals.  I always wear hiking boots because I have bad ankles, but they are not essential to your walk.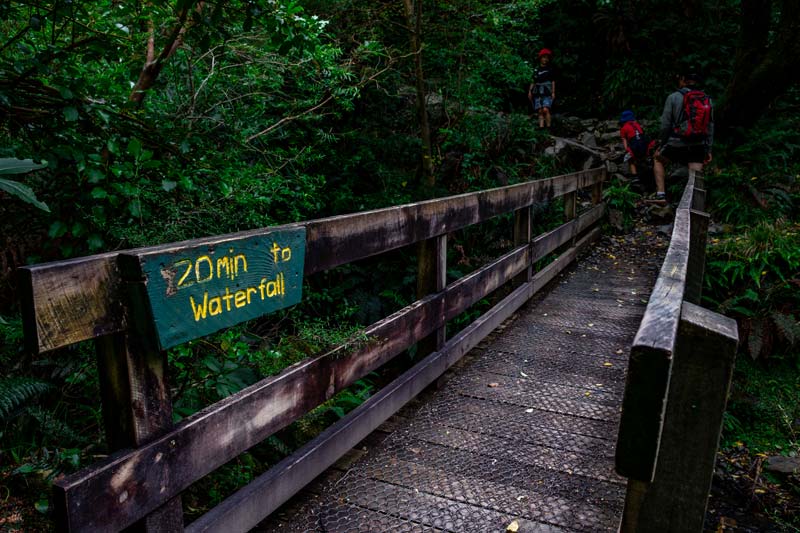 The beautiful waterfall
The 41m waterfall is classified as a ribbon waterfall.  It is a good height, but only creates a small pool of water at the bottom.  There are a number of big rocks to sit on here and this was our snack stop. You can return on the same track you walked in on, or you can return on the Spur Track.  It will take a similar time to get back to the car park.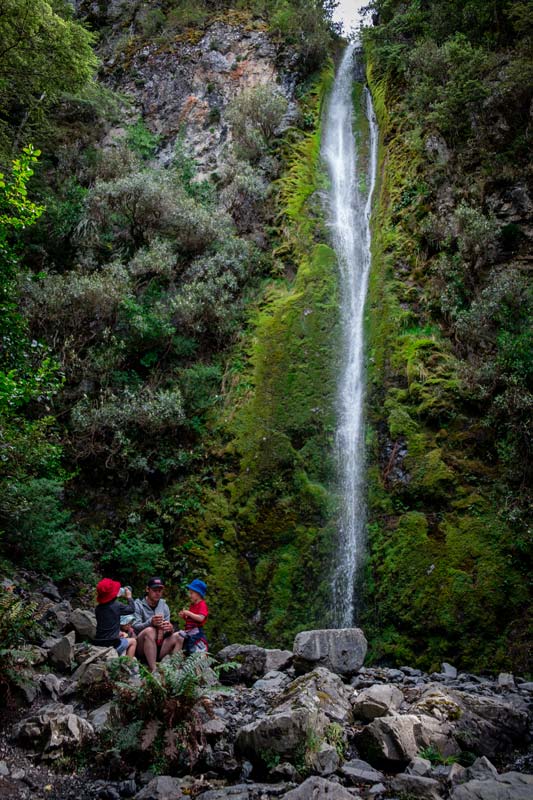 Dog Stream Waterfall to Mt Isobel summit
You can also hike to Mt Isobel from here too.  Just before you reach the waterfall, there will be a track on your left.  From here it is said to take 3-4 hours return to reach Mt Isobel, and back to this point.  Do note that this is a steep track for experienced trampers. It is also an alpine track, meaning the weather is very changeable at that altitude.  You must have the right equipment and clothing to undertake this walk. This is on our list for another time.
The Hanmer Waterfall walk is a lovely Hurunui walk.  It is the perfect length walk for families, without being too strenuous.  If you do this short walk in Hanmer Springs, come and tell us what you thought over on Instagram or Facebook! Happy holidaying!
Other Awesome Things to do in Hanmer Springs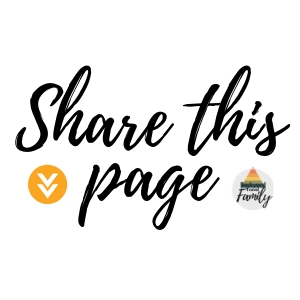 The walk was kinda a good length. Not short but it wasn't too long. The waterfall is good, but not the best one I've ever seen. I wish there was more water at the bottom and then we could have gone for a swim. But maybe a wetsuit, it was cold.