Hanmer Springs: A Mountain Biking Mecca for Kids from Beginners to Advanced
Mountain Biking in Hanmer Springs for Beginners
People come from all around New Zealand to mountain bike in Hanmer Springs.  Obviously with the young kids, we wouldn't be testing out any difficult trails, but we did take the kids on a couple of the easy tracks in Hanmer Forest Park.  Here are our top tips and things we noticed when cycling with a 4 and 6 year old.
Easy Rider Track
Now a word of warning, easy trails for adult mountain bikers differ from tracks that are simple for 4 and 6 year olds.  The kids first tested out the easy rider trail, a 6km circular track. The first half of this track runs along Dog Stream to the pump track and this is the more challenging section.  There are a number of steep (for kids) downhills on uneven surfaces. Not undoable by any means but our 6 year old is used to flat rural roads and farm tracks, so this was challenging.  The second half of the trail was much flatter and easier. Our 4 year old found this track okay on his single geared bike.

Top tip:  If you want to miss out the very steep downhill at the beginning of the Easy Rider trail, instead start this track at the Dog Stream Reserve picnic area just before the beginning of the Hanmer Springs Forest. From town, head down Jollies Pass Road and at the bottom of the hill just before you reach the entrance to the forest, you will see a bridge and a trail starting on the right hand side. Start on the forest side of Dog Stream and it will meet up with the Easy Rider Track after just a few minutes.  You can also practice some stream/river crossings here.
If you have inexperienced kids or younger ones, try heading to Brooke Dawson Park (see photo below) and riding along the lower Dog Stream portion of this trail which is a flat offroad trail with very little technical ability required.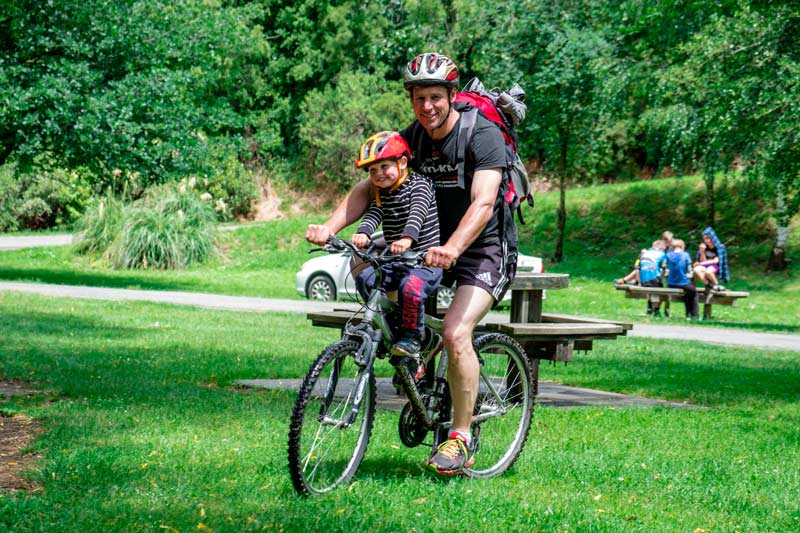 Perseverance Track
Another easy trail you can mountain bike on is the Perseverance track.  This track is mostly flat, but lots of bumps and tree roots. It is far narrower so requires a bit more concentration.  It also has a number of small wooden bridges to cross so keep an eye out so you can line yourself up. The Perseverance mountain bike trail can be cycled in either direction. You could bike along the Easy Rider Trail and come back along the Perseverance track for a good varied loop track.

Base Camp Track
The Base Camp Track in on the opposite side of Jollies Pass Road to the Easy Rider, Dog Stream and Perseverance Track.  If you drive, you can park at the entrance to the Hanmer Spring Forest. There are toilets and a big map of the area here.  If you are interested in the intermediate and advanced trails, a lot of them start here too.
The Base Camp Track is relatively flat with a couple of fun wee downhills and the mountain bike trail runs out to McIntrye Road.  You can turnaround at this point and complete the track in reverse, or turn right down the gravel road (McIntrye Road) and turn right onto Jollies Pass Road and you can ride back along the road.
This track is 1.6km long and is a great short mountain bike track for kids.   

Hanmer Springs Mountain Bike Pump Track
If the kids aren't up for a long mountain bike ride, then head down to the Hanmer Springs pump track.  The pump track is a place to practice your turns and using your body to create power. In fact, if you get really good, you can ride around the whole track just using your own momentum.
Kids will find this a good place to practice and the hills and bumps be appropriate even for younger riders.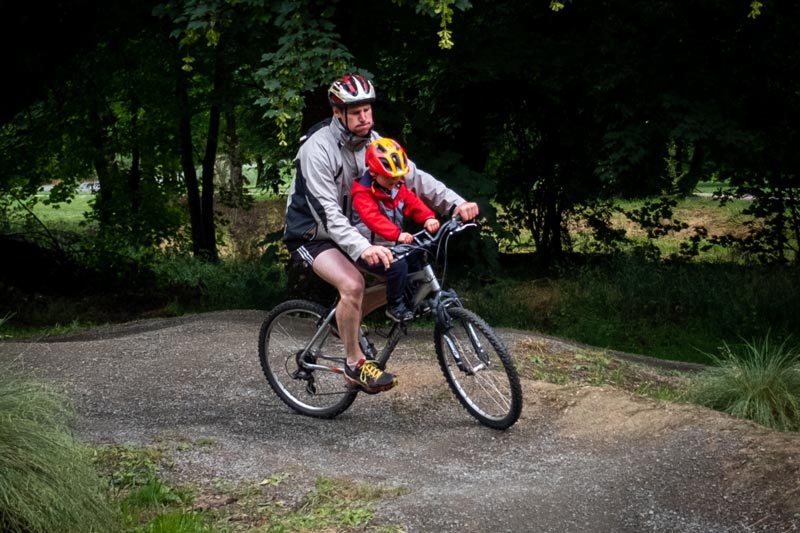 How to get there:  Head to the Brooke Dawson Park and Dog Stream Reserve at the end of Bath Place.  Ride over the bridge and take the track that veirs left (as opposed to the Fairy Door Walking track that is straight ahead)  A moment of two later you will see the Hanmer Springs Mountain Bike Pump Track on your left. You can also link up to the Easy Rider Track here.
Tip:  Grab a map and put it in your pocket.  There were copies at the carpark for Hanmer Forest.  If you're anything like me and get a little disoriented while cycling, or if you are looking for an easy exit if the kids get tired, then definitely get your hands on one.
Intermediate and Advanced Tracks
If you park at the Hanmer Forest Car Park at the entrance to the forest, you will have access to toilets and a big information board.  The intermediate and advanced tracks all start from here. There are even a few expert tracks, which are far beyond my capability.
For maps and more information on these more difficult mountain biking tracks, click here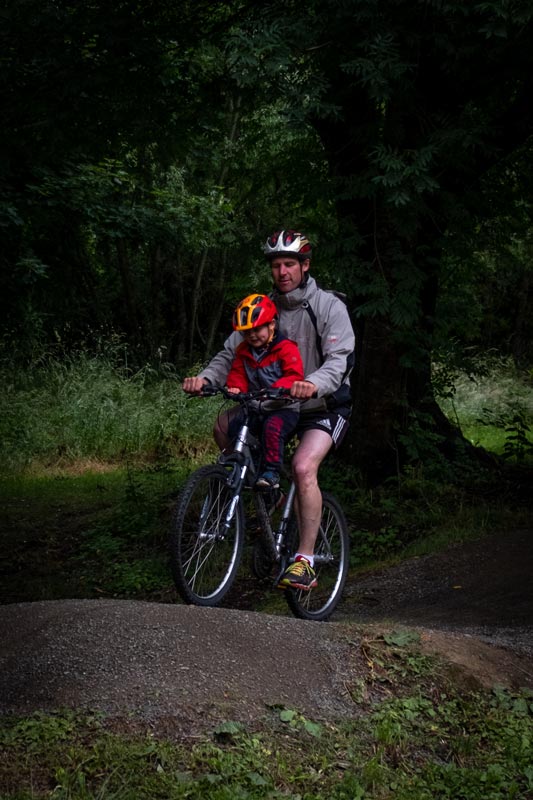 Gear for Mountain Biking with young kids
If you have a young child between 2-5 years old and want to use the trails at a decent pace, we highly recommend the Kids Ride Shotgun seat (see photos above).  Our 4 year old is a confident wee biker, but is only on a single speed bike, so struggles to keep up with his 6 year old brother on a 6 geared bike.
But what he does love, is sitting on his shotgun seat.  He is right in the action, and can see exactly what is going on, compared to a seat on the back (where he would stare at my back) and its easy to chat with him the whole way along.  I also love how it keeps my centre of gravity balanced and I can get on and off easily without the bike tipping. (had the issue on another bike with a baby seat mounted on the back)  I think the greatest part for me (mum) is the connection we have when we ride.  I love how we can share the exact experience together, can hear what he is saying and he feels a bit like a grown up.  This connection really makes me want to bike more and more.
My husband loves it as he can ride at pace and have Kipton along for the fun.  No more leaving the younger ones behind. Our only issue is that our 18 month old isn't old enough to use it properly and she is chomping at the bit to jump aboard.
Please note, we are Kids Ride Shotgun Ambassadors and were gifted the MTB seat, but our opinions are our own and we were not asked to write a review.  We really do genuinely love this bike accessory.
More fun things to do in Hanmer Springs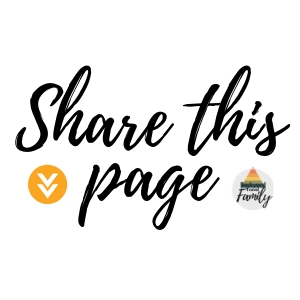 We started with the Easy Rider track, but I fell off on the huge hill. So next time we started near the bridge and missed out the hill. There were a few hills that were scary but I learned to put my brakes on and go down slowly. By the end of the trip I could do the whole track by myself without stopping.