The Best Things to do in Waitomo: Waikato, North Island, New Zealand
Things to do in Waitomo and surrounds
Now many people have heard of Waitomo because of the incredible Waitomo Caves. Glow Worms Caves, amazing stalactite rocks, black water rafting and more.
But don't just shoot in and out once you have ticked off Waitomo Caves from your bucket list.  There are more things to explore in this area, including perhaps my favourite waterfall in New Zealand…. Yes I said it, my favourite waterfall in New Zealand is in the heart of the Waikato, Waitomo.
And there are also some Waitomo Caves that you can explore for free.  Keep reading to find out more.
The Best Things to do in Waitomo: Article Table of Contents
Where is Waitomo
Waitomo is a very small "town" in the Waikato in the North Island of New Zealand.  I quote "town" as it really is a location, an area but it is close to Otorohanga and Te Kuiti which have all the facilities you would require such as fuel, restaurants, cafes and accommodation.  The Waitomo Caves location is the centre, so use this for your google map timings.
Waitomo is 15 minutes south of Otorohanga and 15 minutes north of Te Kuiti.  Both are good options for local accommodation if you are wanting to spend a few days in the area.  It is also only an hour south of Hamilton, and many of these activities could be done in a day trip.  Waitomo Caves is a popular day trip from Hamilton.
Driving time to Waitomo
Hamilton to Waitomo Caves: 1 hour

Otorohanga to Waitomo: 15 minutes

Te Kuiti to Waitomo: 15 minutes

Rotorua to Waitomo: 2 hours

Auckland to Waitomo: 2 hours, 20 minutes

Wellington to Waitomo: 6 hours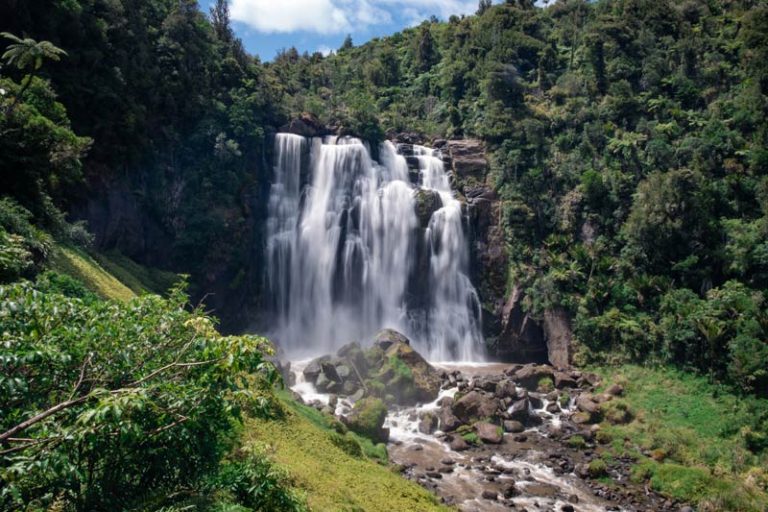 Waitomo Caves Accommodation
Accommodation in Waitomo Caves is limited, but with Te Kuiti and Otorohanga being close by and Hamiton only an hour away, there are plenty of options for places to stay in the Waikato region.  Here are a few of our suggestions
Waitomo Accommodation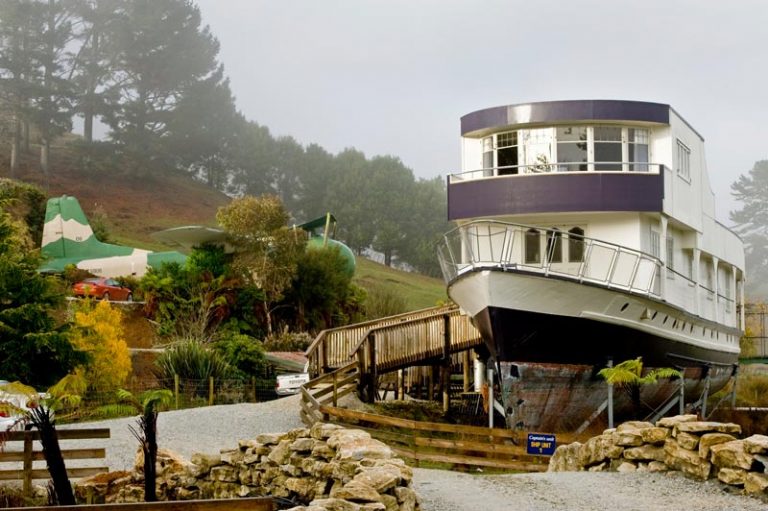 Waitomo Caves
Waitomo Caves are an incredible collection of cave systems that have been set up safely for you to explore.  You will need to book a tour to see these and the experience is a little bit different for each one.  The Waitomo GlowWorm Caves are classified as a New Zealand must do, so choose the best experience for you below.
Finding glow worms is one of the best Waitomo Caves activities, so make sure you visit with kids, they will love it!
The experiences at Waitomo Caves include
If you are looking for Waitomo Caves deals, click here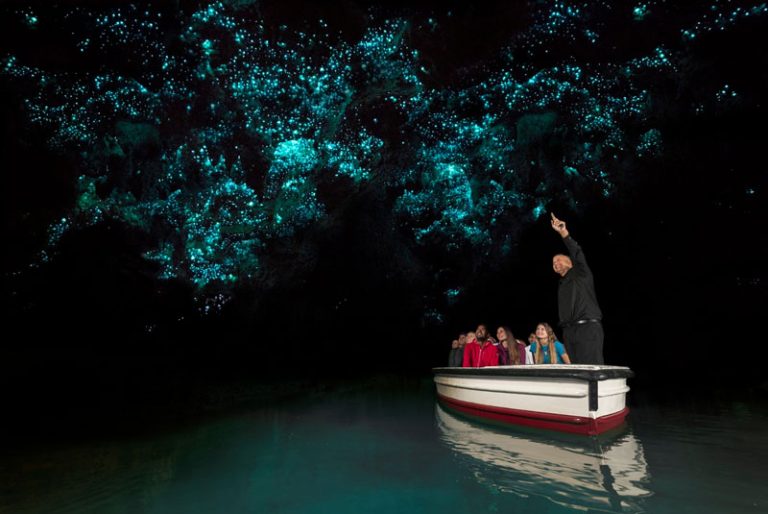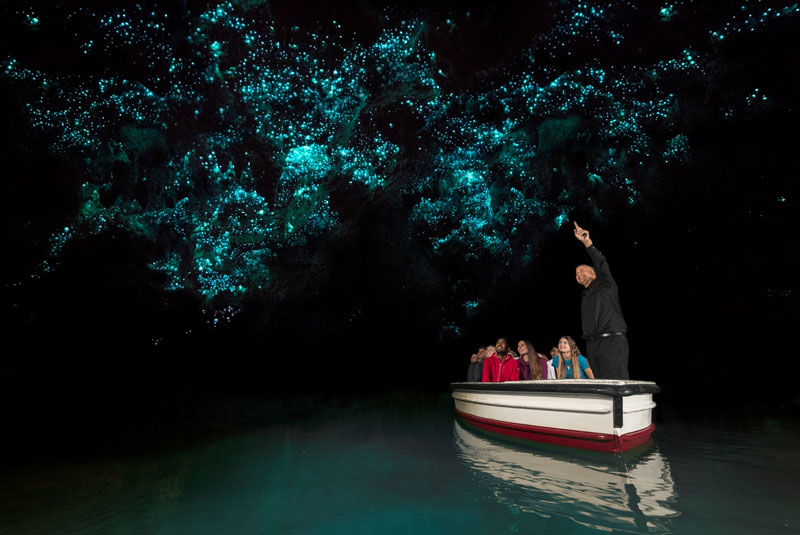 Lost World Waitomo Adventures
Waitomo Adventures and Day Spa run a whole range of great adventure activities, including some that will suit young kids.  Here are a few of their Waitomo Caves attractions.
Lost World All Day Epic: including a 100m abseil, water jumps, climbing, canyoning. glow worms, packed lunch/bbq dinner. They also have a half day option here.
Waitomo Caves Black Water Rafting: Underground tubing adventure
The Troll Cave: A great troll themed escape room suitable for all members of the family. A cool cave experience for the young ones who aren't old enough for these above adventures
If relaxing is more your thing, check out the Waitomo Day Spa, with all the treatments you'd expect as well as a floatation tank.  Perhaps a good way to end your active day, with a bit of pampering.
For kids, most of the real "adventurous" activities have a minimum age limit of 10 or 12 years old, so do read up on the restrictions here.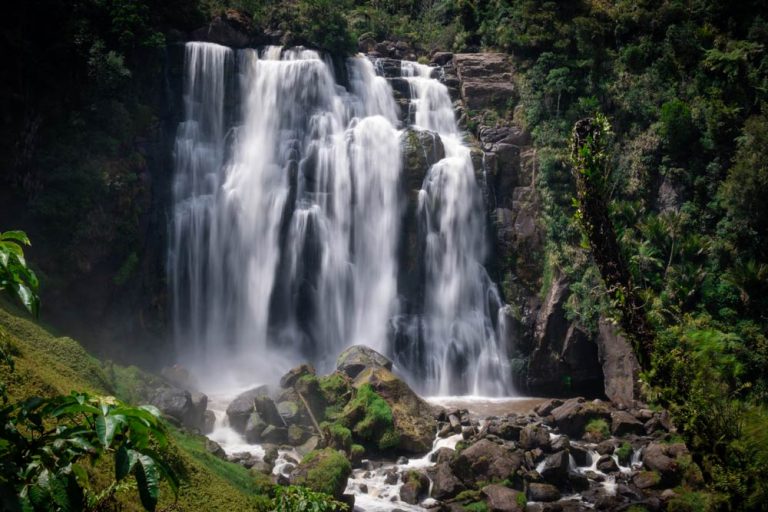 Marokopa Falls
Marokopa Falls is my favourite New Zealand waterfall.  The beautiful cascading water, the sheer power of this beauty and the fact it's easily accessible makes it a firm favourite for me.  So it won't surprise you when I say it's one of the best things to do in Waitomo.
It is just a 10 minute downhill walk to Marokopa Falls.  It is an easy bush track, a typical Department of Conservation track that most people are able to walk.
At the falls viewpoint is a great viewing platform.  The spray is so vast that Marokopa Falls can still hit you from here.  People have tried to get a little closer and you can see a muddy track heading further down.  The spray is so big here that anyone that walks down will get wet and photographers would need a long lens since they would get incredibly wet also.
I know it seems like a long drive just for a waterfall, but Marokopa Falls is pretty impressive.  Worth the walk in my opinion.
How to get to Marokopa Falls:  Follow all signs for Waitomo caves, then continue another 35 minutes down a windy road with plenty of switchbacks and you will find Marokopa Falls signposted on our left. Seriously don't skip this Waitomo waterfall.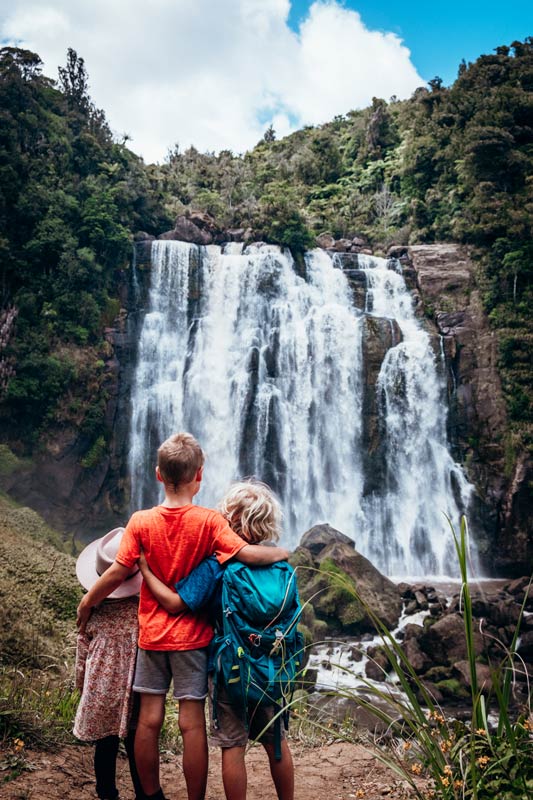 Mangapohue Natural Bridge Waitomo
The Mangapohue Natural Bridge walk is a beautiful short walk in Waitomo.  At around 700m each way, this track is perfect for young kids, but well worth it for adults too.  Taking 10-20 minutes to meander on the trail, depending on the size of your feet, the gorge track takes you to a beautiful 17m archway, carved out naturally (funny that) in the rock.
You can walk up the stairway to view it from the top too.  A great walk with kids, our 2 year old did this by herself and there was plenty to look at along the way.  We really loved this Waitomo walk and highly recommend it.
Note: there is a toilet just 100m into the walk and this is the only facilities past Waitomo Caves.
How to get to Mangapohue Natural Bridge: It is located on Te Anga Road (the same road as Waitomo Caves), another 25km down the road (It's about 6km before Marokopa Falls)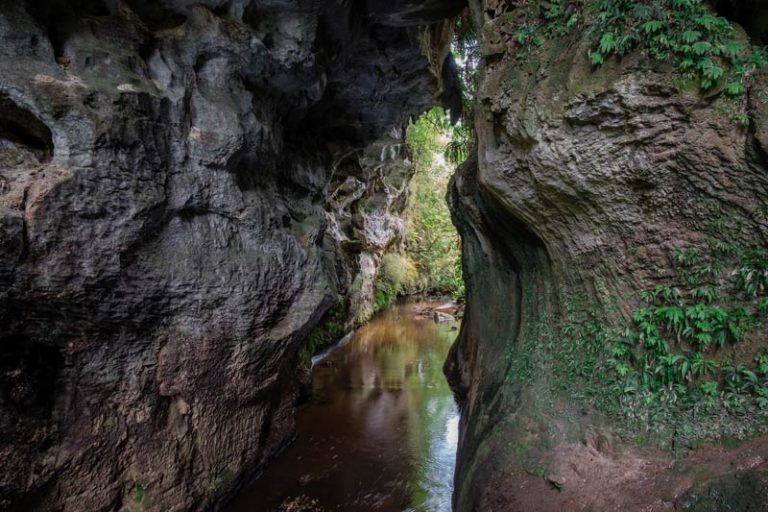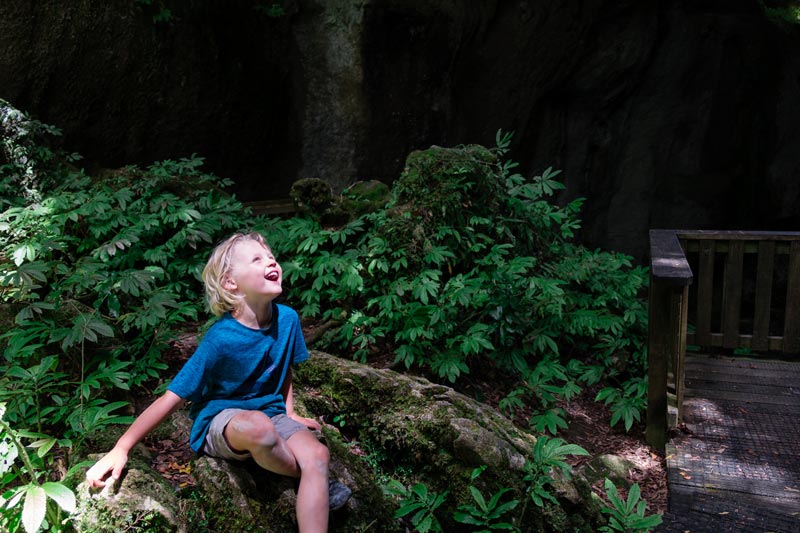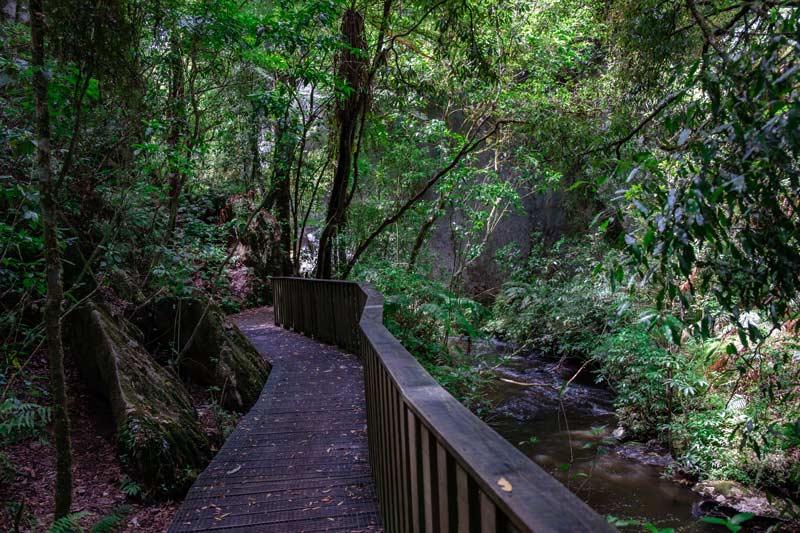 Piripiri Caves Walk
If you want to visit a free cave in Waitomo, then the Piripiri Caves Walk might be for you.  Just a 5-10 minute stroll, including some stairs and you will arrive at the Piripiri Caves.  Bring a torch and walk down the stairs to explore.  
There is a viewing platform at the bottom.  While this cave isn't huge, it is a great free introduction to the cave systems that are abundant here in the Waitomo area.
How to get here:  Located on Te Anga Road (the main road past Waitomo Caves), on the right hand side, between Mangapohue Natural Bridge and Marokopa Falls
Ruakuri Bush Walk
If you walk through the Ruakuri Bush Walk at night, you can have your own little glow worm caves experience for free.  It's not quite the same as an actual cave, but there are some cool arches and rock formations, where at night you can find glow worms too.  It's a great thing to do in Waitomo Caves Village with kids.
The Ruakuri walk is a great walk during the day too.  It's a 1km loop and takes around 45 minutes to explore.  You will find the Ruakuri Natural Bridge and all sorts of cliffs and arches on this short bush walk.  A great short walk in Waitomo, just 4km from the main caves sites.
To get here: Park at the Ruakuri Caves on Tumutumu Road and start your walk from here.  There is also a nice grassy area for a picnic and a bbq on offer (coin operated)
Waitomo Caves Ziplines
Just opposite the main Waitomo Caves are the Waitomo Caves Zipline Park.  They have 1km of zipline, with the longest being 280m.  You will fly up to 80km/h over Waitomo seeing the amazing views above.
Kids can participate from 8 years old but will require adult assistance. A great Waitomo adventure activity and one of the fun things to do in Waitomo with kids
Waitomo Caves Discovery Centre / Waitomo I-site
If you are looking for an indoor activity in Waitomo check out the Waitomo Museum and Discovery Centre.  Great if you want to learn more about the history of the caves and have a real interest in geology.
You can often get a discount on admission as an add on to a Waitomo Caves tour.  A great wee rainy day Waitomo attraction.
Things to do near Waitomo
There are some great things to do around Waitomo, so you might want to consider popping these on your North Island road trip itinerary.
Otorohanga Kiwi House
The Otorohanga Kiwi House is just a 15 minute drive north of Waitomo and a great place to see New Zealand's native kiwi bird.  They have a range of kiwi including the brown kiwi and little spotted kiwi along with other native birdlife.  You can see other birdlife such as kea, kaka, tui and kakariki.
If this is your only chance to see a kiwi, then make sure you pop into the Kiwi House, however Kiwi are in wildlife centres such as this in other places around the country, including all zoos.
Such a great family friendly activity and a great thing to do in Waitomo with kids
Take a road trip to Kawhia
If you are visiting Waitomo, you might not know about the Kawhia hot water beach.  It's still a wee drive from Waitomo itself, a one hour drive, but the Kawhia area is a great off the beaten track location if you like that sort of thing.
It's an old fishing village style location, but not a lot of shops/attractions, however if you head over the hill to the black sand beach, you can find some cool spots where you dig in the sand at low tide and the water underneath is really warm.  You can make your own type of hot pool, right on Kawhia beach
To get here: Head to the end of Ocean Beach Road and walk up over the sand dunes. Do bring some shoes as in summer particularly, the black sand is burning hot (even for jandals/flip flops)
Explore Otorohanga
Otorohanga is a small farming town.  You will note the eclectic kiwiana lining the main street, with buzzy bees and jandals and other classically kiwi items artfully decorating the main road.  You can also find the Sir Edmund Hillary walkway.  A small stretch of street with information about Sir Ed and New Zealand.
If you have kids that need to run about, there is a great new childrens playground on the main road (on the left heading south) which is ideal for all ages.
Visit Te Kuiti
Welcome to Te Kuiti, Shearing Capital of New Zealand.  In fact there's a giant statue of a sheep shearer in town which is ideal for a family photo opportunity.  
If you are staying a little while in the area and enjoy mountain biking, it is well worth heading 45 mins inland from Te Kuiti to check out the Timber Trail.  It's an 84km trail taking in lots of suspension bridges and great views on the old logging track.
If you are looking for a good Te Kuiti cafe, try Boscos Cafe on the righthand side as you head into Te Kuiti from the north. (ie from Waitomo Village)  A lovely selection of cafe food with great coffee. (We used to stop here a lot when we travelled past for work)