Mt Victoria Summit Lookout Walk
Mt Victoria Wellington Walk
If you only have time to do one walk in Wellington, then make it the Mt Victoria Lookout Summit walk.  It is easily the best walk in Wellington as it has 360 degree views and is so close to the centre of the city.  But if you want to see the best views in Wellington, you can also drive or take a bus (shh! Don't tell my kids) There is a carpark at the summit (free) or you can take the #20 bus that starts from Courtenay Place.
To be honest, when I first looked at the map of Mt Victoria and saw the squillions of trails, I was a little overwhelmed.  It makes more sense, now that I have walked part of the trail, but if it confuses you a little too… then you are in good company.
If you're going to spend one day in Wellington, then the Mt Victoria walk is a must for the best views!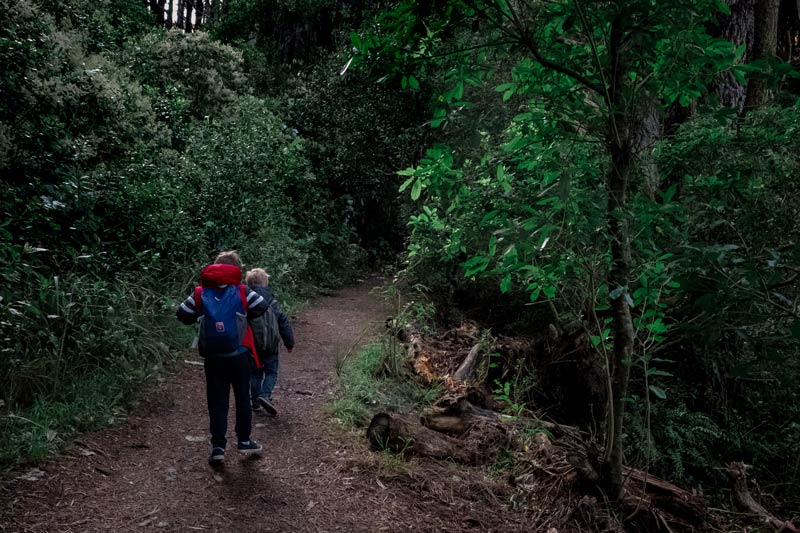 We actually walked all the way from Courtenay Place to the start of the Mt Victoria Lookout track and for some reason, my kids thought they were going to die on this 20 minute walk.  It was mostly flat and then a steep uphill at the end of Majoribanks Road. It was really steep that last bit to get to the walk, probably not the best first impression for them haha.
Start at Majoribanks Road
We read that the fastest track to get the Mt Victoria lookout was the Summit Track that started at the end of Majoribanks Road. (note there is a sign on a lamppost on Hawker Street that said Mt Victoria, but that is for cars, not walkers, so don't turn here)  There is a map at the start of the map, but if you just follow the PURPLE markers, you will make it up easily.
The track is dirt and can get a bit muddy so do wear decent shoes.  You will walk uphill through forest until the track meets Alexandra Road.  I found the track quite steep at the very beginning, and although it keeps going uphill, the gradient isn't as bad as you continue on.  At Alexandra Road you will find the Matairangi Nature Trail, one of the best things I have seen for kids to encourage outdoor play.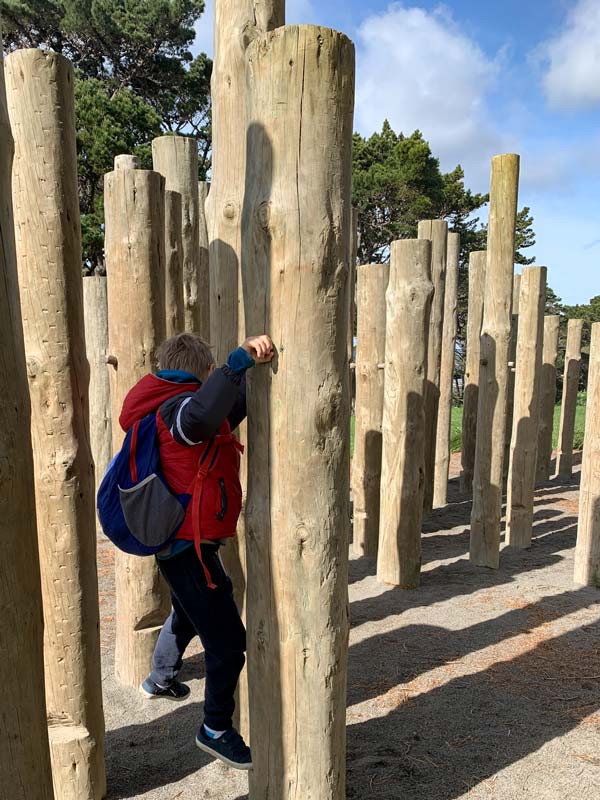 Matairangi Nature Trail
The Matairangi Nature Trail is a beautiful interactive installation encouraging families to get outdoors are explore.  It is a collection of stations designed to get kids to climb, jump over and under and enjoy. Think of it as a natural playground.  
One of the activities was to find 12 flies amongst a collection of wooden logs.  Some were underneath or at the ends of the logs and really required balance and large motor skills to help the kids find them.  I really wish we had known this was all up here, as we would have pencilled in some extra time to play.
There were also trees and ropes to climb and standing poles to jump between.  The kids loved these outdoor activities and would rate it as one of their favourite places to play in Wellington.
There are also toilets close to the nature trail as you continue up towards the summit lookout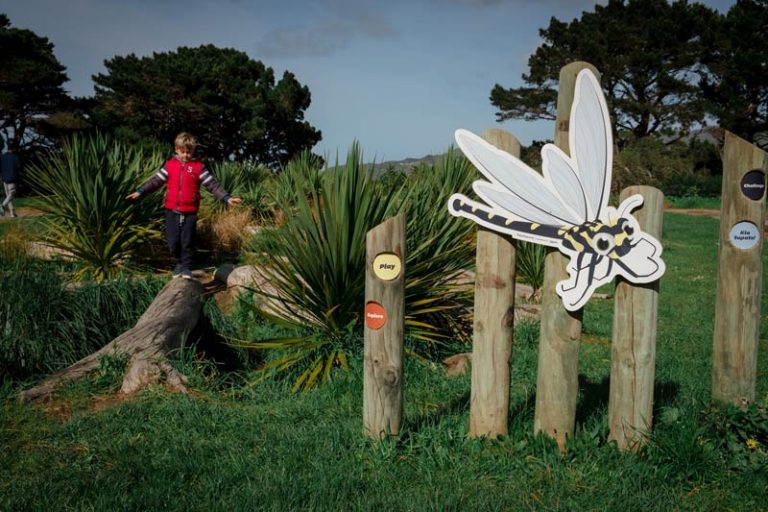 Wellington "blown away" Sign
From Alexandra Road you can also view the highly controversial "Wellington blown away sign." I remember the huge controversy and discussions over what this sign should say as the city rallied for its own "Hollywood-esque" sign.  (one of the other options was Wellywood – thanks to Peter Jacksons famous Weta Workshop and film success)
Almost there 
Only another 15 minutes walk will take you to the famous Mt Victoria Lookout.  You will see the first carpark as you walk up and if you cross through the carpark and head to your right, you will see the stairs to the top.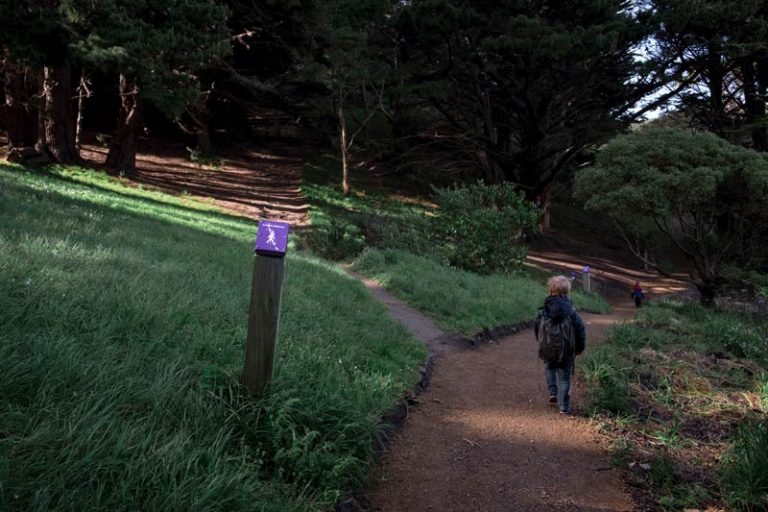 Mt Victoria Lookout Viewpoint
You made it! Woohoo!  360 degree views over Wellington Harbour and the beautiful bays over near Wellington Airport.  See if you can spot some of Wellingtons best landmarks…
The Cake Tin (aka Wellington Stadium where rugby games etc are held.  It is a metal round tin with thousands of yellow seats

The Basin Reserve, our famous cricket ground which is also a roundabout

Mt Kaukau up on the hill (look for the tall television tower)

Wellington Airport

Wellington blown away sign

Te Papa museum

Kids will also love searching for ships and cruise ships in the harbour and counting the planes taking off from the airport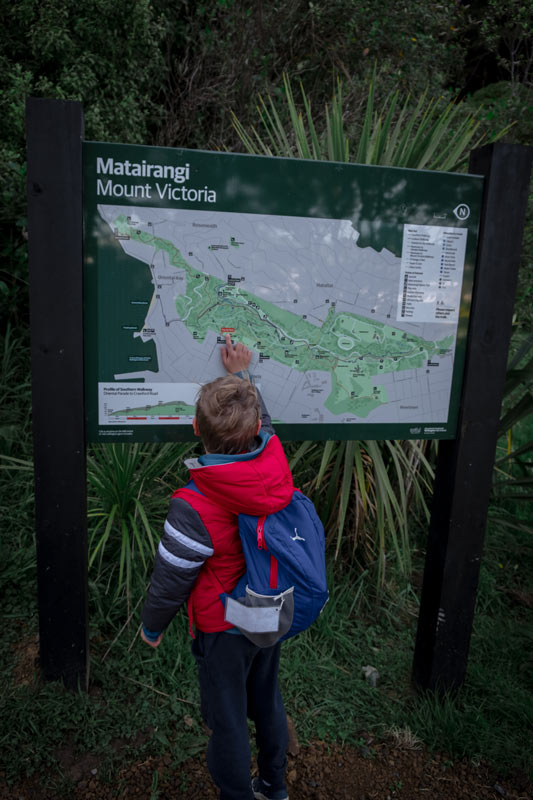 How long does it take to walk to Mt Victoria lookout?
With our eldest two kids walking (4 and 5 years old), it would have taken about an hour to reach the top.  Adults would be able to walk this faster but it was quite steep in places and they have little legs. They also stopped to play along the way, go to the toilet etc.  
Heading down from Mt Victoria
You could head back the same way you came, or choose another route to head down.  We planned to head down to Oriental Bay on Oriental Parade (beautiful golden sand beach) but missed a turnoff along the way once we were down walking through the neighbourhood streets.  I think we missed a pathway or stairs between some houses, but it is possible and walking back along the waterfront is a lovely way to return. We ended up at the bottom close to Waitangi Park and Freyberg Pool.  It took us around 30 minutes to make it to the bottom.
Other articles to check out for the Wellington Region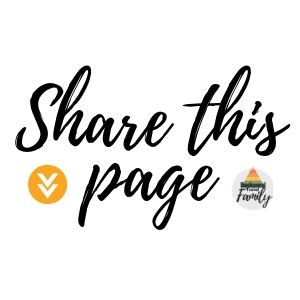 It wasn't too bad this walk. At the start it was quite steep. I was tired because we had to walk aaaaaall the way from Grandads apartment. I liked the nature trail and trying to find the bugs. The view was cool too. We could see the rugby place and the big cricket roundabout.